Remodelling Your Home? Keep These Six Safety Considerations in Mind
Posted on
When planning a home renovation, aesthetics is usually at the forefront of everyone's mind. There's nothing wrong with designing a gorgeous space to call your own, but there's more to be considered.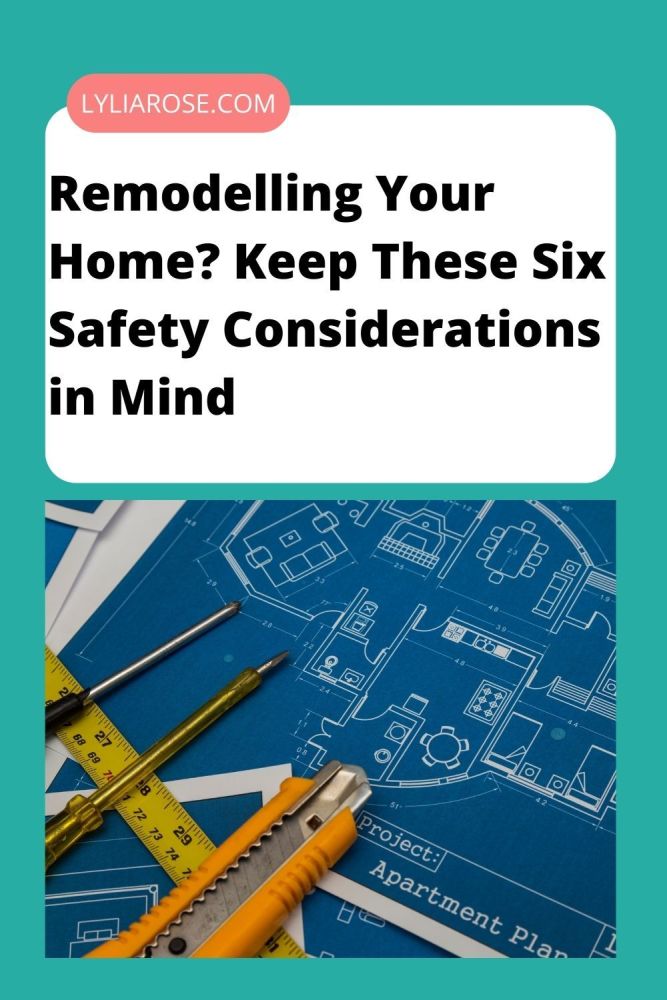 Safety in home renovations stretches beyond the project itself and should be carefully structured into your home. Make sure to fit these six safety considerations into your renovation budget.
Provide grip
Slips and falls in the home are common causes of serious injury among children, older adults, and even young and healthy individuals.
If you have a staircase in your home, then easy installation handrails are a must to provide balance when moving up and down stairs. You should also consider grip in places like the bathroom – having something to hold onto when getting in and out of the shower or bathtub can be extremely helpful for a person of any age.
Grips can also be placed next to wall compartments or customized shelves that you can't reach without using a step ladder This will help you load and unload things in a safer, more controllable way - after all, the chance of falling is significantly reduced when you can hold onto something sturdy.
Minimise steps and stairs
Steps can be a serious hazard in the home, and if you're renovating your space, you might want to consider keeping them to a minimum to avoid mishaps.
Slopes and ramps – especially in your landscaping – are a great alternative as they provide easy movement for those in your life who might need them. Steps in your home can make it more difficult to move around carrying items like dishes etc. so you'll be making a wise safety decision by prioritising a flat surface wherever possible.
Slip-free flooring
To avoid slips and falls, you need to converse with your designers about flooring materials and which options are the least slippery. You'll want to pick slip-resistant options, especially in the bathroom and kitchen.
However, opting for slip-resistant flooring doesn't mean your options are limited. There are many different types of safety flooring that you can choose from in your renovation, giving you the choice of a beautiful finish in a safe home.
Carefully plan your kitchen layout
We all want that Pinterest-worthy kitchen but try to make sure that the layout makes sense.
Try to place workstations close to your stove and refrigerator to limit the distance you'll need to carry hot dishes and heavy items. One of the most important things to consider when planning your kitchen layout is the location of the sink and oven. You want to make sure that they are near one another so you can easily transfer hot pans and water between them.
The most common layout for a kitchen is a peninsula with an island or bar separating it from the rest of the room. This gives you more space for cooking and preparing food while still having all your appliances within arm's reach.
Incorporate natural light
A well-lit space is important to help you stay safe. You'll be able to see better which means you'll perform various tasks better (such as chopping veg in your kitchen) and you'll also be less likely to fall over things you can't see. Not only does it improve safety but also improves mood, productivity and overall well-being.
It is estimated that more than 75% of people suffer from a lack of natural light in their homes. This can lead to negative effects such as reduced energy levels, increased feelings of depression and anxiety and increased feelings of stress.
Natural light is usually not the first thing people think about when they consider how to decorate their homes. However, it is one of the most important things to include in a house - especially if you want it to be healthy and inviting.
Create space
Finally, it's important to maximise the space you have and avoid cluttering the area. Being able to move around freely and easily will further help you avoid tripping, knocking into things and potentially hurting yourself.
Creating space in your home also makes for a more sophisticated and minimal look, which will elevate your home visually.
We all want our homes to feel like a safe and welcoming place where we can relax and enjoy our time. But sometimes, it can be hard to find the space we need in a small room.