Why New Slot Games Are So Appealing
Posted on
Online casino players can be strange really. They like to open up the same casino site and play the same slot games… happily sitting in their comfort zone and that's fine. People know what they like and they like what they know - and who can blame them? If you find a game that you get on with, why try something else?
However, there's a whole world out there - a whole world of gaming and online slots. New games are being released all the time. Gaming experts from the top providers in the world work day in, day out to treat players to new and exciting gaming experiences. They offer better visuals, brand-new features and a whole new experience.
Let's take a look at some of the main reasons you should take a leap outside your comfort zone and try something new.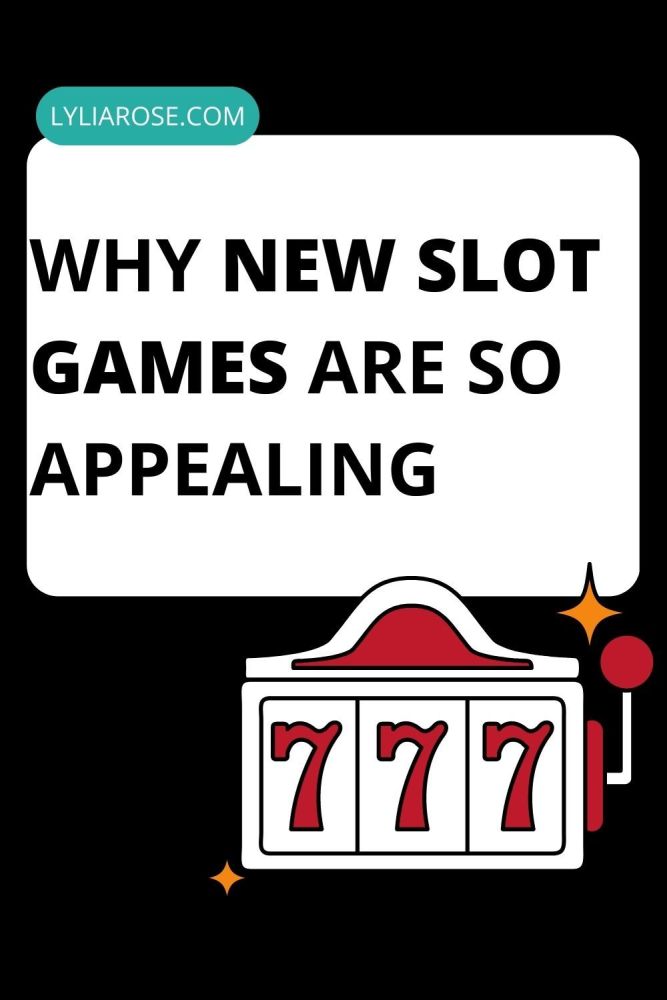 Better Graphics and Visuals
One benefit of playing new online slots is the improved graphics and visual effects. New slot games are often built using the latest technology and software, which allows for more realistic and detailed graphics. This can include high-definition images and animations, as well as 3D effects.
New slot games often feature more advanced visual effects such as dynamic lighting and particle effects. These effects can make the gameplay more immersive and engaging and can enhance the overall gaming experience. This is extremely visible when we look into VR gaming, something that is not quite established in the online casino niche but we expect it to make its way in.
Also, new slot games tend to be optimised for mobile devices - many are built mobile-first, which means they can be played seamlessly on smartphones and tablets. This can provide a great gaming experience on the go and allows players to enjoy their favourite games anytime, anywhere.
New Themes and Features
Another benefit of playing a new online slot game is the ability to access the latest themes and topics. New slots often feature popular culture references, such as movie and TV show adaptations, as well as unique and creative themes. It's also extremely popular to find video games based on films and TV shows. These games offer a fresh and engaging gaming experience and can appeal to a wide range of players. You can pretty much find a slot game around anything, including Elvis Presley or King Kong!
In addition, new slots often feature new and innovative features such as multiple paylines, bonus rounds, and special symbols. These features can make the game not just cooler, but more exciting and they often offer players more ways to win.
Also, many new slots tend to have higher RTP (return to player) percentages, which means that players have a better chance of winning in the long run. This can give players a better value for their money and increase their chances of winning.
Note, just because your chances of winning are increased, does not necessarily mean you will win big. In fact, some low RTP slots actually pay out better in the long run because their returns are less frequent but a lot higher.
A Smoother Gaming Experience
Then we've got the benefit of smoother gameplay. New slot games are often built using the latest technology, which can provide faster and more responsive gameplay. This can include faster loading times, more seamless transitions between different features, and more responsive controls.
Although it may seem like small changes, sometimes even fractional, it does contribute to the overall experience that we have as players.
New slot games, more often than not, have advanced features such as autoplay and quick spin. Unarguably, make the gameplay more convenient and efficient. These features can save players time and allow them to focus on the gameplay experience.
Improved Technology
The newest casino games are also characterised by their use of the latest technology, which can lead to improved graphics and gameplay. The best new creations are often built using HTML5 technology, which allows for better graphics and animations, as well as improved performance on mobile devices. This can make for a more immersive gaming experience, and make it easier to enjoy your favourite games on the go.
Conclusion
To conclude our thoughts, new slot games can give you something different. Technology is constantly improving and new games are always taking full advantage of this. From better graphics, highly optimised mobile games - and incorporating the latest themes and topics, you can have an even more immersive experience. With all this considered, it can be a great way to make money playing games online when you're lucky and win! Check out our tips on how to increase your odds of winning the jackpot at slots and also at casinos.
Please only gamble responsibly and with money you can afford to lose!