Make money playing games with Money App
Posted on
If you're looking for apps that pay you to play games, then I have one to share with you today. Money App is a 'get paid to' style app that will pay you real cash for playing games and completing other tasks. You can even make money just for checking into the app each day!
Read on to discover more about Money App where you can play games for real money. I also have a referral code so you can get some free Money App credits!
What is Money App?
Money App is a 'get paid to' app. I've shared lots of 'get paid to' websites on my blog before such as OhMyDosh, Swagbucks and 20 Cogs, but Money App is actually an app that you can get on your smartphone from the App Store or Google Play.
You earn credits for watching videos, completing surveys, playing free games, testing free services, giving opinions, endorsements, signing up for trials and more.
When you have enough credits you exchange them for real money!
There are new tasks and features updated daily so you never run out of money making opportunities.
You can even earn credits just for checking into the app each day.
Sometimes there are options to sign up and pay for something, but the reward is always greater than the pay-out. If it's a trial just make sure you cancel at the end of the trial period unless you want to continue with it.
Also make sure you read the instructions clearly so you complete the task correctly to get your reward.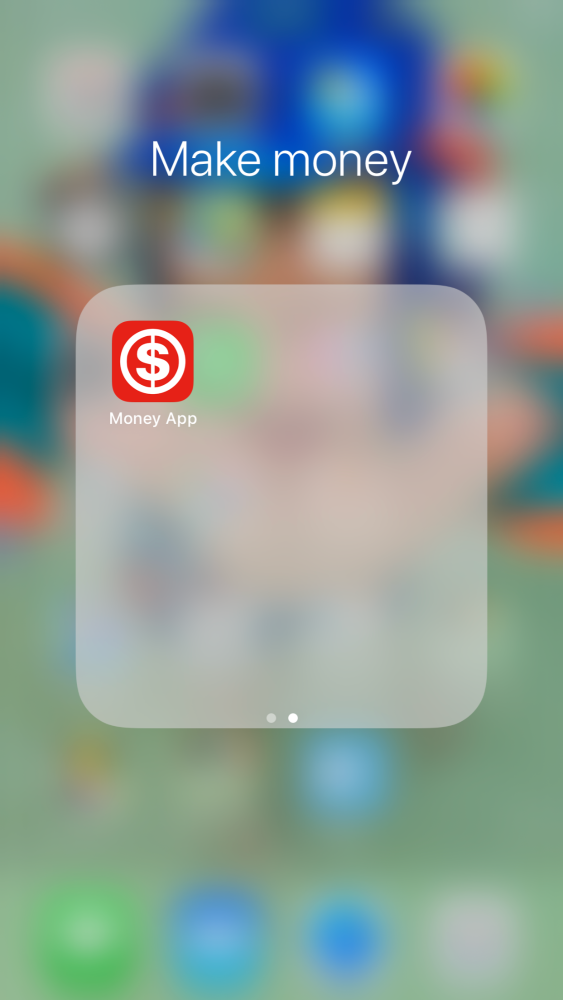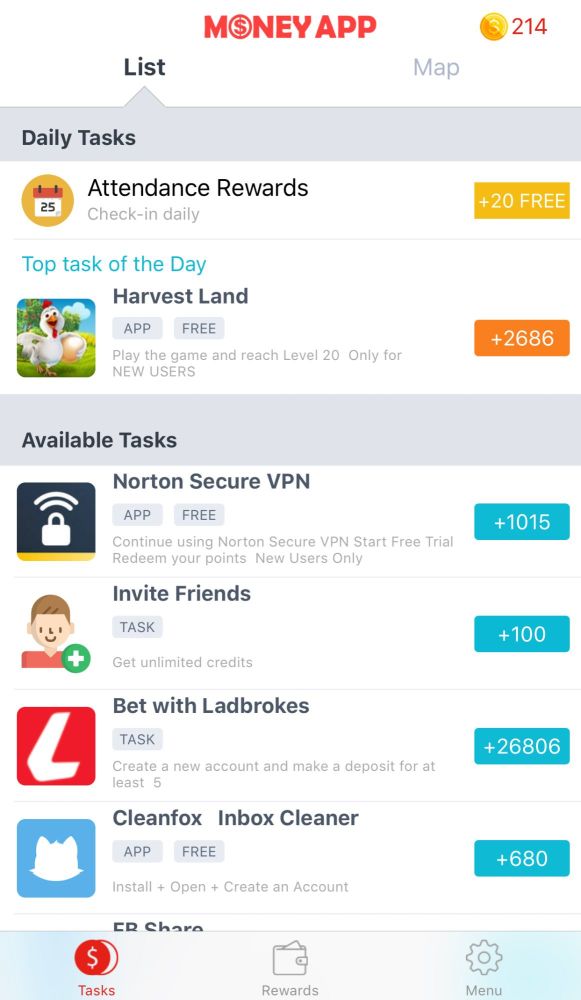 Make money playing game apps on your phone
What is great about Money App is you can make money playing games on your phone!
Ben, my husband, loves this app as he gets paid to play games. He is the main user of this app in our household for this very reason.
I'm obsessed with money making websites and apps, but this is the one money making app that Ben has got on-board with.
Playing smart phone games isn't something I am interested in, but my husband loves playing games on his smart phone. I've always thought it's such a waste of time, but he enjoys it. So I was thrilled when I found this app and now he gets to try out different games apps and make money for playing them! Amazing!
Now I can stop nagging him so much as he's making us some extra pocket money when he plays these games in his spare time!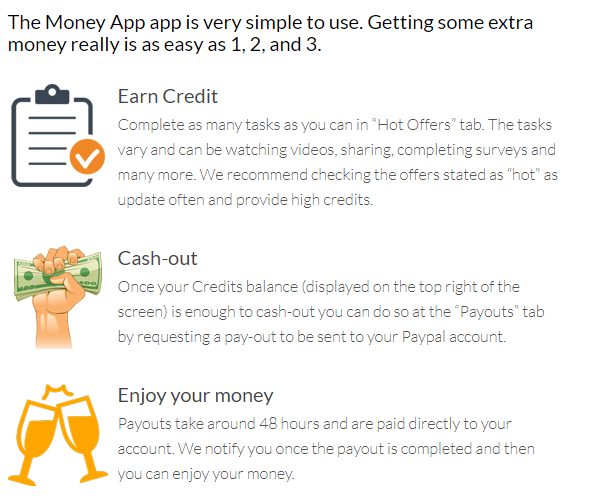 How do I cash out with Money App?
Once you have earned at least 7500 credits then you can cash out directly to your PayPal account. It takes up to 48 hours for the money to hit your account. Then you can withdraw it to your bank account or spend it directly from PayPal on whatever you like!
Here are the thresholds for cashing out: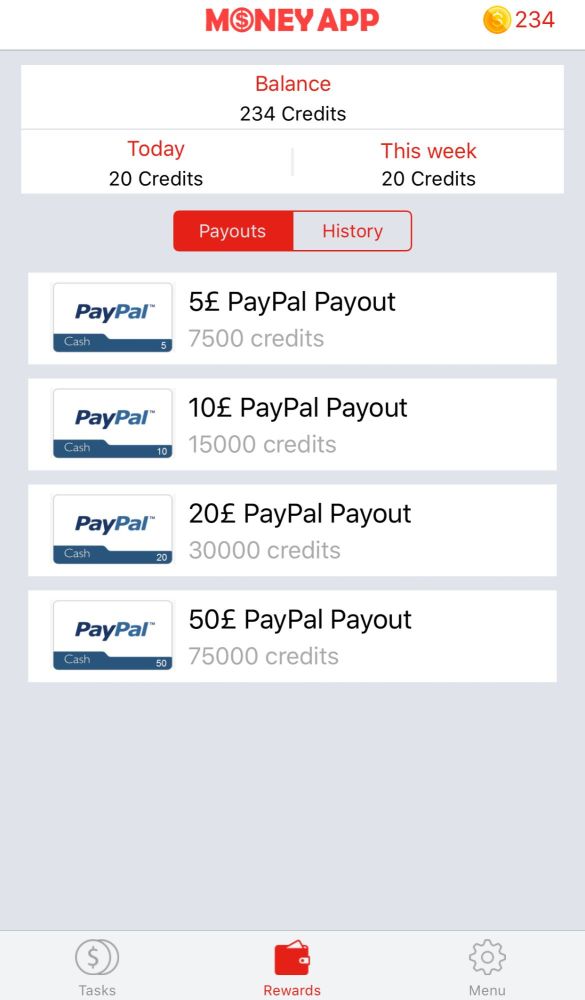 Free Money App credits
Lucky for you I have a referral code for 20 extra credits once you complete two tasks. Then, once you are a member you can get 100 extra credits with your own referral code when your friends do the same!
Simply enter code YXXX5I when you register at http://moneyapp.org/app
Happy money making!
More ways to make money from home
How I made £32000 from home in 2018-19
5 tried and tested ways to make money as a UK stay at home mum
Easily make money from home by testing websites with Whatusersdo
Make money online testing websites and apps with UserTesting
Make money at home with Prolific Academic
Make money online with Crowdville
Get paid doing simple tasks from your phone with Streetbees
Earn cashback on things you already buy
Make money in your free time with RedWigWam (perfect for busy mums)
Make money online with OhMyDosh!
Make money at home from receipts with Receipt Hog and Shoppix
Make extra money online with YouGov
How to make money from your phone with Roamler
20 ways to make and save more money in 2019
Make money at home searching the web
HuYu– earn gift cards with your supermarket receipts
SnapMyEats–Amazon gift vouchers in exchange for your food receipts
Get paid when you see ads online with Gener8
How to make money by featuring in the media
Make money online with get paid to website 20 Cogs
Please pin me!