Skedadle Review & Referral Code: Make Money Playing Mobile Games
Posted on
If you love simple, addictive mobile games and making extra cash then the Skedadle app is perfect for you. With this app, you can make money playing mobile games.
Keep reading for my Skedadle referral code and review, and start boosting your earnings while playing games in your free time!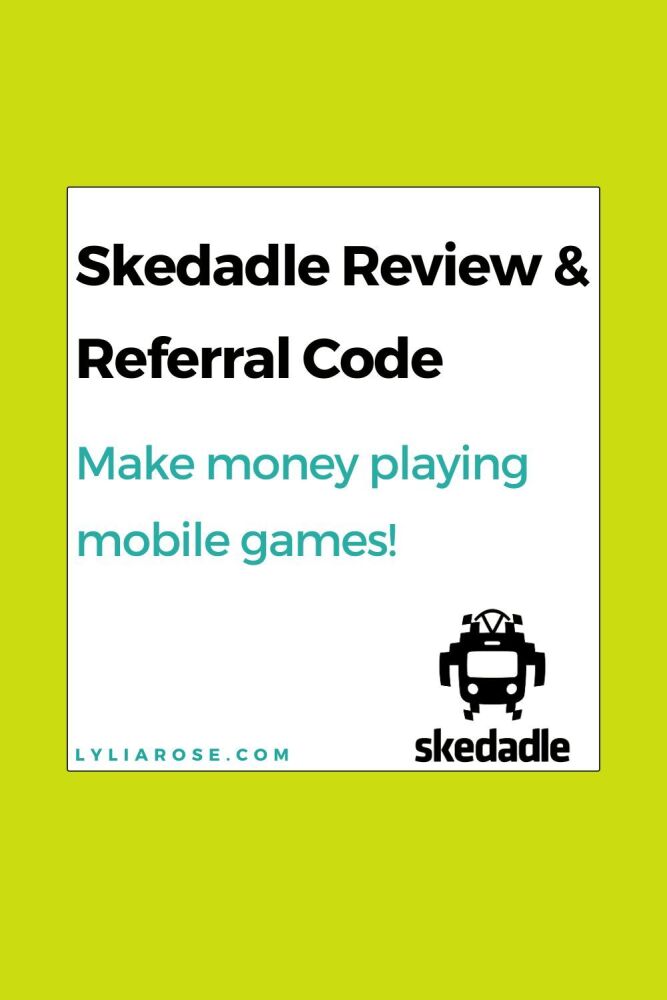 What is Skedadle?
Skedadle is a free mobile app that rewards you with real money for playing games. It's available on both Android and iOS devices.
They have a website with more information, but you'll need to download the apps to play the games and earn money.
You can download the app with these links:
Skedadle referral code
Please sign up to Skedadle with my referral code: QVSTM
Once you've signed up, you'll find your own referral code in the app which you can share with friends and family to get a cash bonus when they successfully sign up and meet the referral requirements.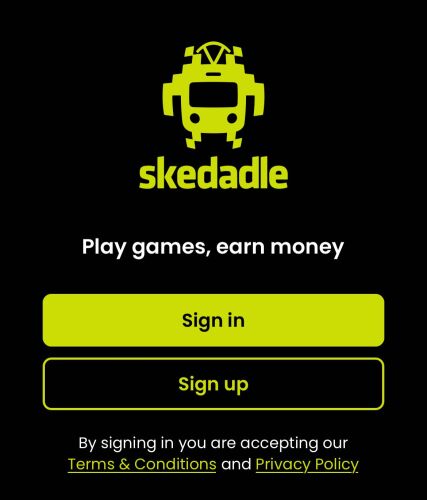 Two ways to earn money with Skedadle
There are two ways you are currently able to earn money with Skedadle:
1. Make money playing games with Skedadle
You can start earning money right away by downloading the app and playing games that pay you to play! Each game has an ad in the background and Skedadle will give you a cut of the earnings as you play. You can earn up to £2 per day for playing games.
2. Make money referring friends to Skedadle
You can earn some bonus cash by referring your friends and family to the app with your Skedadle referral code. At the time of writing you can earn 50p per friend that signs up and earns £1.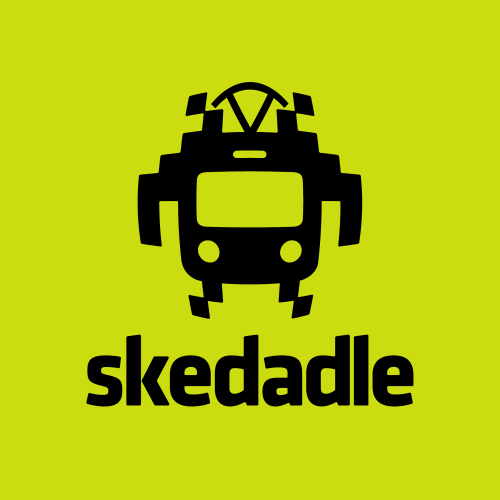 Is Skedadle safe?
Skedadle is a legitimate app that is not a scam. It is a UK-based company that has been in operation since 2021. The app has been reviewed by several reputable websites, including Trustpilot and App Store, and has received positive reviews.
Skedadle takes privacy and security seriously. Your personal information is handled with care and kept secure according to industry standards.
How to make money playing games with the Skedadle app
Download the Skedadle app

Enter an email address, password and Skedadle referral code QVSTM

Follow the signup steps

Pick a game and play!
That's it. Start playing games and if you can see the ads in the background then you will start earning money as you play.
The ads don't pop up as you play but rather sit in the background of the game.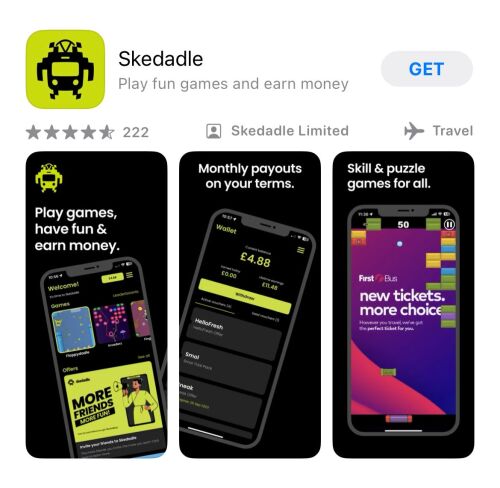 Skedadle Review: Is this a good app for making extra money in your spare time?
Skedadle's aim is to make gaming more rewarding and enjoyable. They do this by offering games to play at no cost while letting players keep some of the ad revenue generated while they play.
The app is limited by only allowing £2 per day maximum to be earned per user. However, if this cap is reached, you can still earn up to £62 per month for playing mobile games that you might have played anyway.
In my opinion, this is a great business model for a mobile gaming app. I love to see apps giving back to their customers, and it can't get much more rewarding than paying them to play their games!
Many people spend hours each week playing addictive games on their mobile phones for nothing, so why wouldn't you want to turn this time into cash?!
The games are simple, but fun remakes of classic games everyone already loves, like Space Invaders, and the ever-popular Snake. There's even a word game like Scrabble but with moving pieces. The number game '4096' is my favourite and I'm determined to hit that high score!
It's a great concept and I'm excited to see what happens with the Skedadle app in the future. Hopefully, they will onboard more advertisers and offer higher shares of ad revenue as the app grows.
You can download the Skedadle app with these links:
Please sign up with Skedadle referral code: QVSTM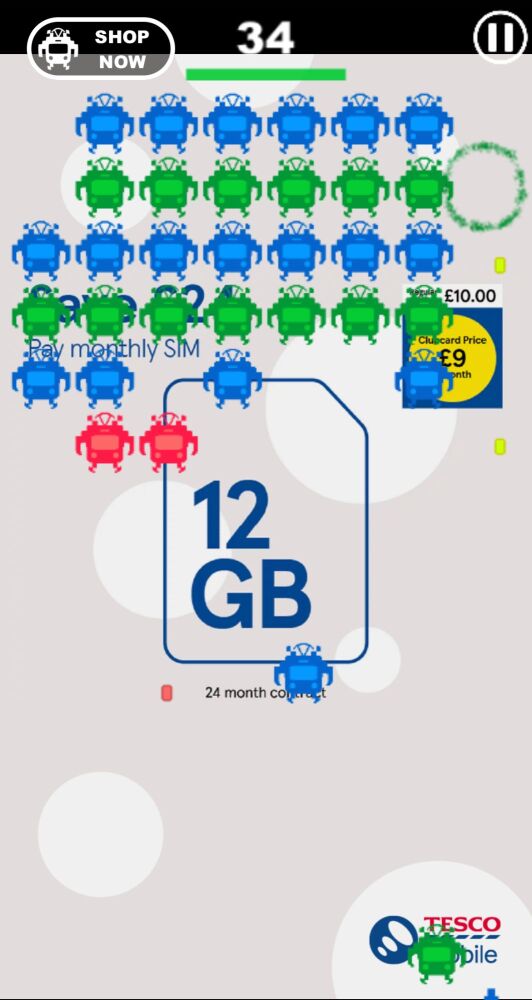 How the ads sit in the background of the games.
Skedadle pros and cons
Here's a quick look at the pros and cons of the Skedadle app:
Pros of Skedadle
Free to download

User-friendly app

Earn money playing mobile games

Earn money by referring friends

Fun, colourful, entertaining games

No intrusive pop-up ads (the ads sit as a background to the games)

A low withdrawal threshold of £5

Payout directly to your bank

Potential to earn £730 per year from gaming

Offers section with money-saving vouchers, discounts and special rewards

Leaderboards and the ability to challenge friends
Cons of Skedadle
Skedadle earning potential is modest, with a daily gaming cap of £2

Payments are processed on the first of the month and not instant

Only a handful of games to choose from (8 at the time of writing)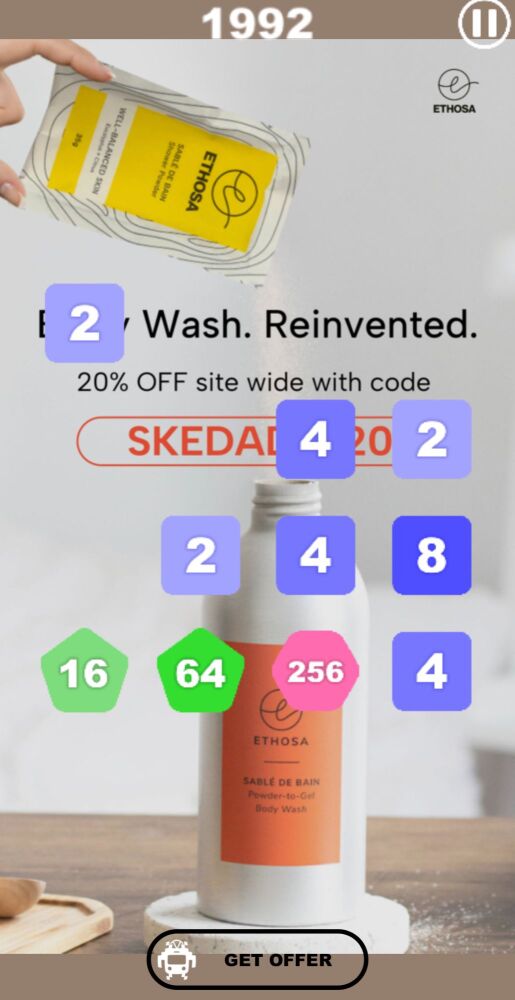 Play the Skedadle games over the ads.
Skedadle review: What do other Skedadle users say?
Having checked out their Trustpilot profile, here is what other users love about the Skedadle app:
"I play these games on the bus, pass the time and I cash out before expensive times like Christmas or when there is an unexpected bill. I've used other apps like this and the payout can be delayed or in vouchers etc. But skedaddle is really quick and easy to get the payout straight into your bank account."
"I love the app and earning all of the FREE money. I use it to pass the time and earn money for my holiday this summer whilst on my commute to work every day. An absolute no-brainer and I don't normally leave reviews yet I'm obsessed!"
With regard to some of the negative reviews, it appears the app changed this year. Previously you could only use it on the move, encouraging people to ride-share and commute on public transport. A great idea, of course, but for someone like me who works from home and loves side hustles like this, I would rarely have been able to use the app. Being able to use it wherever you are, even if stationary, sounds much better to me!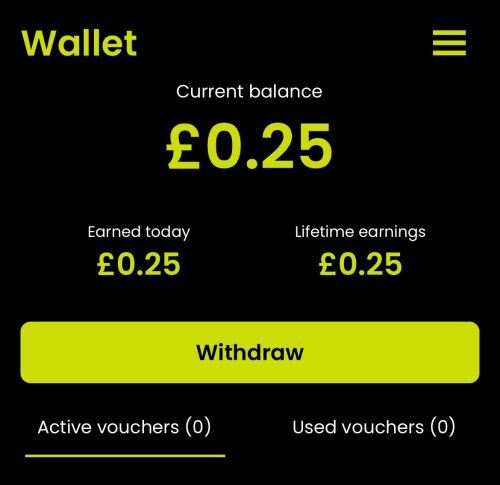 Final thoughts on Skedadle: Turn your free time into earnings!
If you're a fan of playing addictive mobile phone games already, then you will love the Skedadle app as it turns your gaming playtime into cash, with no extra effort on your part. The games are straightforward and fun and let you make money playing mobile games.
It won't make you rich, but it will give you up to £2 per day for doing something fun in your spare time, when commuting, travelling, watching TV or even when on the exercise bike at the gym!
In summary, Skedadle provides a legitimate opportunity to make money by playing mobile games.
You can download the Skedadle app with these links:
Enter Skedadle referral code: QVSTM
Before you go...
Want to make more extra income? Check out these 60 tried and tested ways to make money from home!