Valley Mill review: Natural handmade soaps
Posted on
I've said it before, but I'm going to say it again - there's something ever so delicious looking about a chunk of handmade soap. It's strange as you'd never ever want to eat soap (yuck), but as well as being visually appealing, there's something sort of mouth-watering about it. I guess that's where the phrase 'good enough to eat' comes from!
This lovely chunk of cinnamon and orange soap from Valley Mill does exactly that to me. The spicy citrus scent probably emphasises the wanting to devour it too. The smell is wonderful. It was the first thing that hit me when I opened the package, before I'd even taken the soap out of the cool and very clever box-like packaging. It smells exactly as it should and is lovely and strong. It's a warming 'Christmas' reminding scent, which is also refreshing too, thanks to the orange.
I've popped this in the kitchen, where I do most of my hand washing, and it's now even more satisfying to clean my hands knowing I'll be using such a lovely soap. My hands feel ever so clean, soft and smooth after each use and inspecting them now, (I washed them around one hour ago) they still feel and look freshly washed!
This wonderful handmade soap was kindly sent to me by Valley Mill. It was tough to pick a scent as they all sounded equally as good as each other! The soaps are handmade in South Wales using skin nourishing ingredients and essential oils including shea butter, coconut oil, olive oil, palm oil and castor oil. Their gentle soaps are suitable for sensitive skin and contain only natural ingredients (no horrible parabens, SLS or similar, phew). To view their full range of affordable soaps visit http://www.valleymill.co.uk
Here are some photos: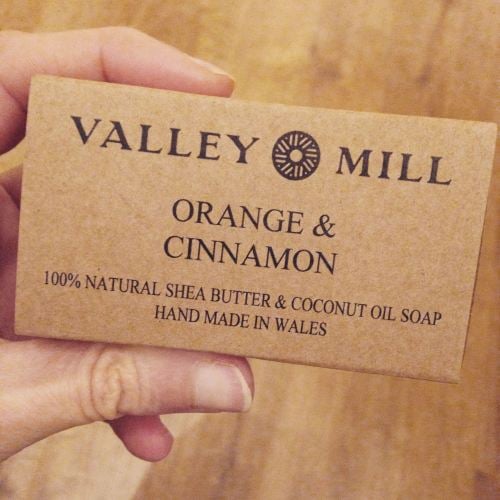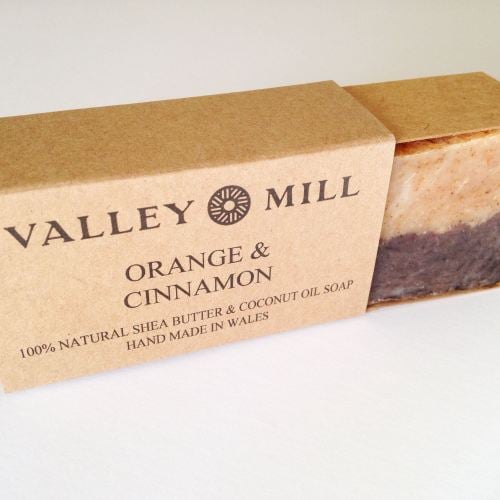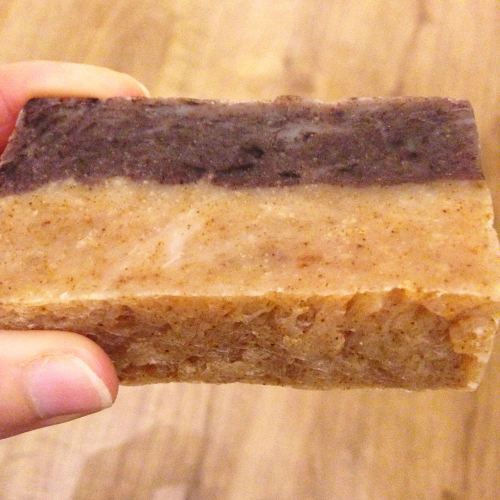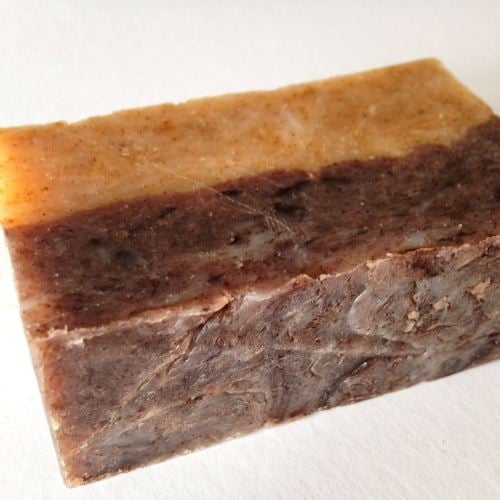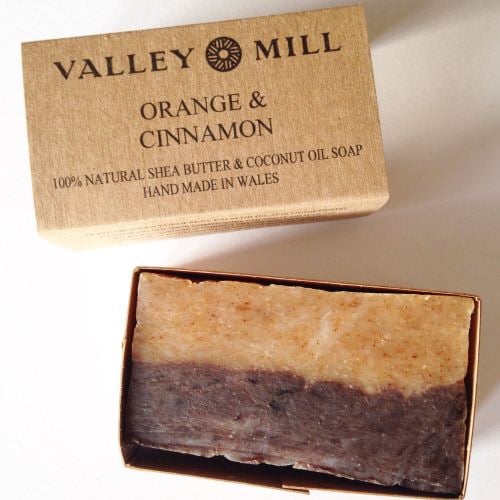 Save