How to earn cashback on things you already buy!
Posted on
How we got over £100 cashback in one week!

To sign up and see what you can start getting money back on click here!
You're going to think I've been paid to write this article, well I will get a little commission if you sign up from my link, but I genuinely can't believe I've never used this cashback site before. Once you see how amazing it is you'll be giving a link to all your friends and family too. I think mine are going to be pretty sick of me banging on at them about this site soon! I've recently signed up and I'm super excited.
Our home insurance renewal came through around three or four weeks ago and it had gone up quite a bit. I always assume insurance will go down every year, especially if you don't make a claim, but Ben tells me they put it up in the hope you'll automatically renew with the same company and not bother with the hassle of looking around for a better deal. Cheeky isn't it!
We're not loaded, saving even £20 or £30 would be helpful, so out came the laptop and several open tabs with all the well-known comparison sites. We stumbled across an article about how to pick the best home insurance which had a video by that Martin guy (money saving expert, I'm sure you know the one), so we watched it. I was super intrigued as he said the best deal he's ever heard of following his advice was someone being paid £40 to take out some home insurance! His quote was £60 and he applied through a cashback site offering £100 cashback for the type of policy he'd signed up for. I normally wouldn't believe things like this, but this Martin Lewis guy is very trustworthy so I wanted to know more.
I think the reason I've always usually ignored adverts for cashback sites is because I thought there must be a catch or upfront fee. I was so surprised you can just sign up for Top Cashback for free and start earning on your purchases. They do have a higher membership where they take £5 of your cashback for the year, but you'll probably earn that back as they give you higher cashback rates all year for this membership. There's also a totally free option, so you have nothing to lose, but lots of pennies to gain!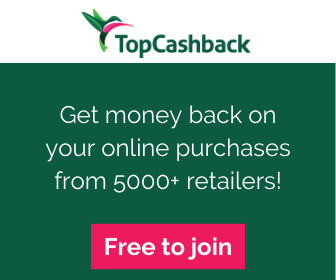 Make more money with Topcashback!
We did a normal comparison site for home insurance and discovered which was the cheapest. Ben then signed up for Top Cashback and we searched to see if the same insurance company offered cashback and to our surprise they did! £75 cashback! To get the cashback we just had to click the link to the insurance via Top Cashback and enter all our details again. You have to click the link via Top Cashback so the order can be tracked to ensure the cashback is received. Our insurance quote was £150 and we will get half back (it takes a few months for some cashback to come through, but it's still totally worth it and will be a great way to save too!).
I then noticed £7.50 was offered if you refer a friend and the friend earns at least £10 cashback in their account. I told Ben to recommend me and I signed up straight away. I wondered what sites I could save cashback on and I'm shocked we can save on literally EVERYTHING we already buy!
There are thousands of online retailers, even eBay, loads of high street names (e.g. Next, BooHoo, ASOS, New Look), grocery shopping, takeaways (e.g. Dominos, Just Eat), hotels, Groupon, flights, basically anything you'd ever normally purchase online should be checked through Top Cashback to see if you can get some of your money back! There are even cashback offers for banking apps, savings accounts like ISAs, credit cards and other finance products. There are home stores too so you can save money in the garden and home, from B&Q to Screwfix and many more. In fact, they have thousands of retailers listed!
My phone contract ends in May and I'd already found a Tesco Mobile deal I wanted. I searched to see if they offered cashback and couldn't believe they were on there! I signed up for the deal through the cashback site and got £32 cashback. I'm so amazed (as you can probably tell) and this was something I was going to sign up for anyway.
We also visit Ben's Gran yearly in Germany using Flybe as they're the only airline to fly from near to us to Hannover. I've just searched this morning and we can get cashback on our flights every time as well as our car hire.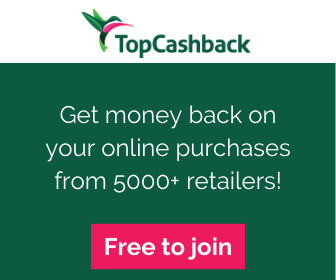 Earn cashback on eBay
I've got a bit of cashback from eBay too. You can click their link to shop on eBay and get cashback on everything you buy. We use eBay quite a lot, so this is amazing.
I also got £1.52 cashback for ordering a Graze Box for FREE. You can get a box for free and then cancel your subscription right away if it's not for you.
The only drawback is to wait a while for the cashback, but I guess this protects the retailers. I also don't mind waiting as it will be a nice lump sum when it is available to withdraw. I'm already thinking we can save up the extra cash all year and put it towards Christmas. In your account you can see the total 'pending' balance, so you can still keep an eye on how much cashback you've earned. There's an app too so you can check your account on the go and still buy things through the cashback site on your phone as well as check how much money you have made on the app.
I wish we'd known of this site when we moved home as we spent thousands in B&Q and they offer cashback too!
To sign up and see what you can start getting money back on click here: https://www.topcashback.co.uk/ref/victoriasully
Save
Save