Trunki ToddlePak review
Posted on
Back in January the lovely people at Trunki let me choose a ToddlePak for Reuben. He was 9 months at the time, so I knew we had to wait a little while for walking, but I never thought it would be this long! Now Reuben is walking I am able to review the Trunki ToddlePak.
He's now 18 months and officially started walking by himself at 17.5 months!! Gosh!
Bella started at 15 months, but she was really ready before this, just never wanted to let go. Reuben was the opposite, a proper Bambi!
When Bella let go she was off just fine. Reuben on the other hand, did a few steps then PLOP. On his bottom! This went on for a few days and then he finally got his balance and stopped plopping down so much!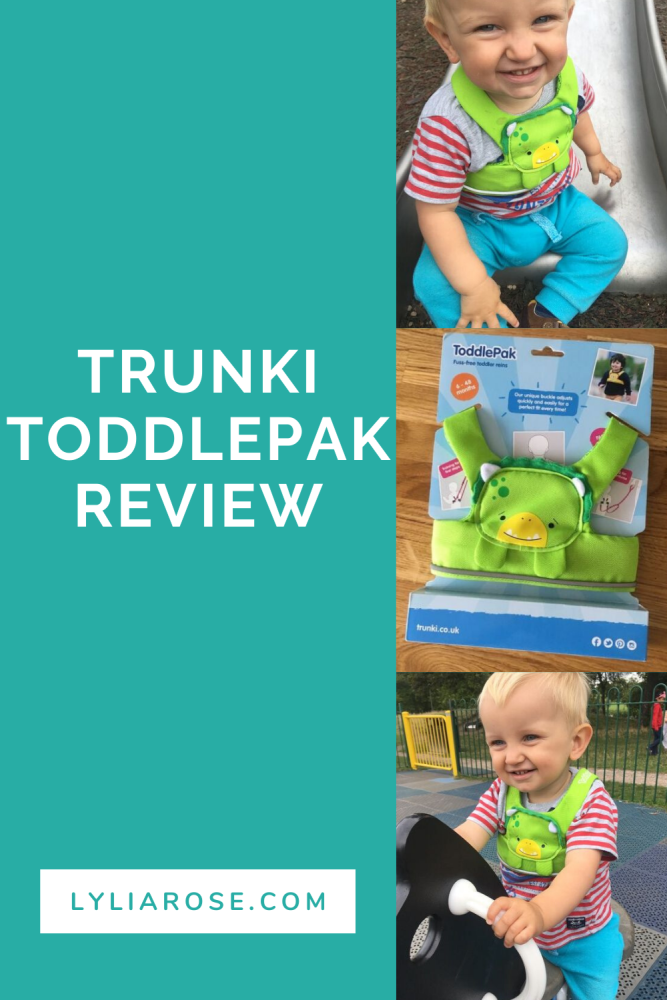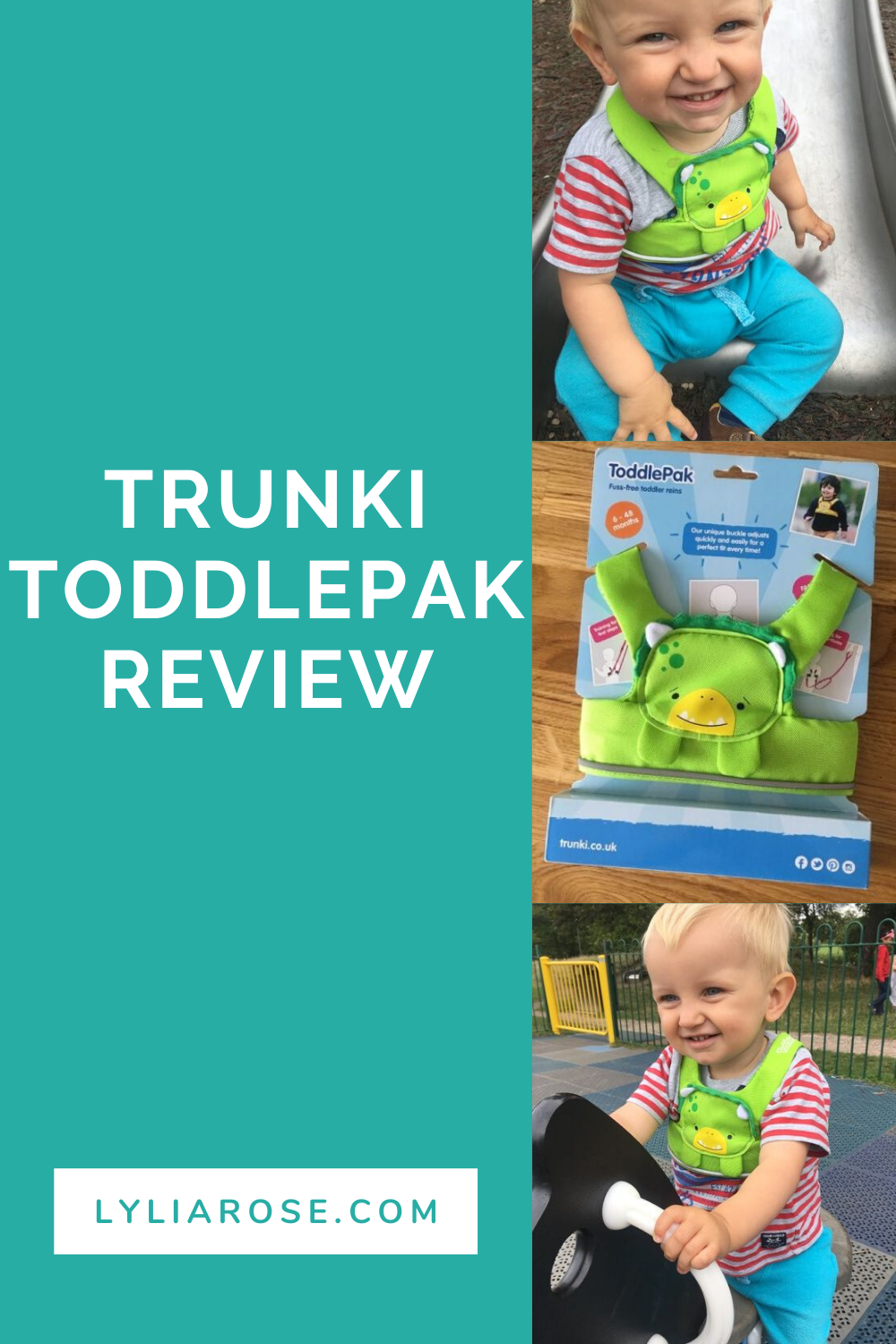 Once he was steadier we upgraded his cruising shoes for some sturdier outdoor first shoes and set off on some adventures.
His very first walk was at Westonbirt Arboretum and the second at Pittville Park in Cheltenham. He wasn't so keen on the ToddlePak for the first walk as it was new and he didn't know what it was, but was just fine with it in Pittville Park a few days later. He even put his arms through the arm holes for me and proudly walked around boasting his chest to show off the cute dinosaur!
I chose the green 'Dudley' ToddlPak as the dinosaur is just so cute and the bright green so fresh. All the designs are adorable and it was quite a difficult choice! You can view them all by clicking here.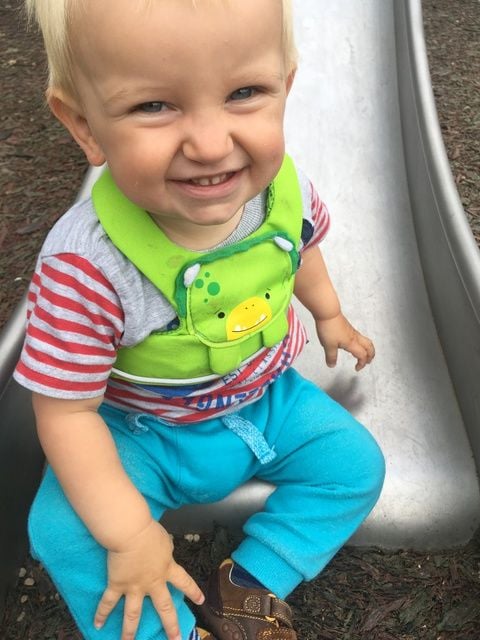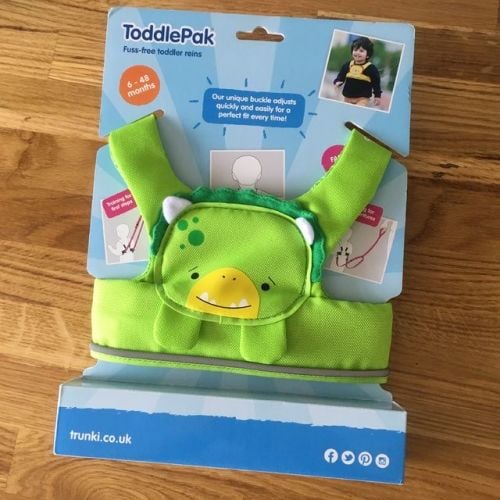 The ToddlePak can be used as a training rein for new walkers and then as a leading rein once established. Both options are just perfect for us at the moment.
The lead is super easy to clip on and off, so Reuben could run off in the gated park area and play really quickly as I just snapped the reins off easily without needing to faff around.
Once we left the secure areas for a walk around the lake or to go back to the car park, I could clip the lead on the harness in no time at all, making sure Reuben did not stray too far from me or into the lake! He was pretty keen on jumping in with the ducks!!
It was pretty impossible to get a photo of the rein in action as Reuben is so speedy already. However, I did manage to get a few action shots of him having a great time playing in the park wearing his Dudley ToddlePak, which you can see below.
It's another well-made product by Trunki with their eye catching child friendly animal designs. Their products are so child orientated, bright and fun! They make great gifts for kids and some must-have accessories for parents.
Trunki have a range of colourful travel accessories for babies and children which you can view here: www.trunki.co.uk
Before you go, here are some more very cute photos of Reuben and the ToddlePak: