How to Save Money by Shopping Online
Posted on
Are you an ardent shopper looking to save money shopping online? Well, we've got you covered! In today's digital age, online shopping has become an incredibly convenient and popular way to purchase products and services.
The internet offers a vast marketplace with endless options, competitive prices, and the ability to compare products from the comfort of your home. While it's easy to get carried away and overspend, you can use several strategies to save money while shopping online. Here are a few tips to help you save money while shopping online!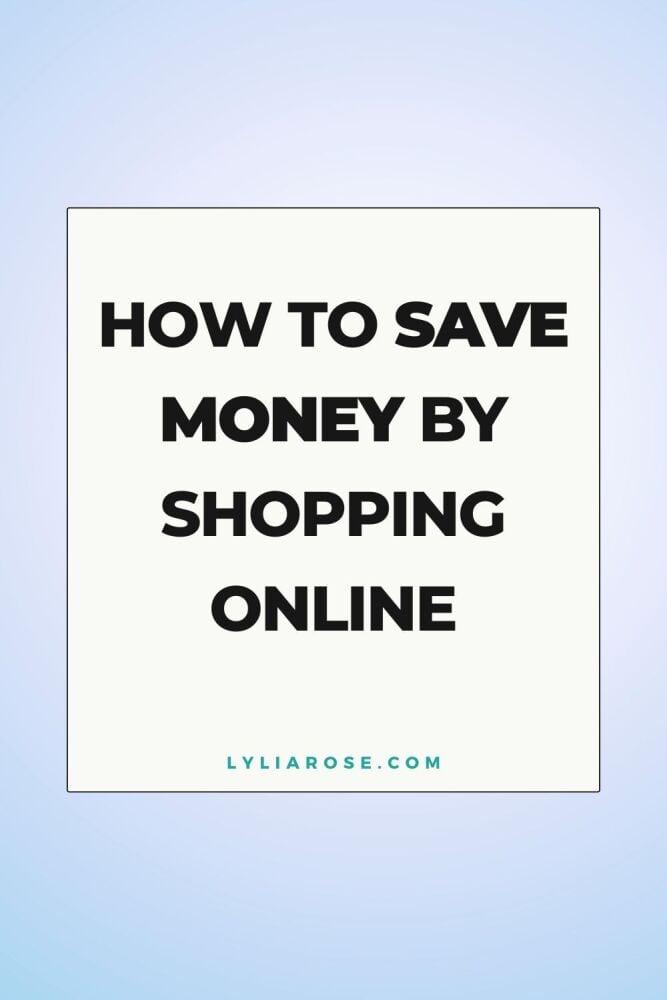 1. Compare Prices From Different Online Retailers
Comparing prices from different online retailers is crucial to ensure you get the best deal possible. Not all online stores offer the same prices for a particular item, so it's important to take the time to research and compare prices across various platforms.
Visit different websites or use price comparison tools that aggregate prices from multiple retailers. For instance, if you are shopping for coffee beans, you need to check on at least three sites to know what works best for you. Coffee beans on MaxiCoffee could be cheaper than other platforms.
By doing so, you can identify the lowest price available and decide where to purchase. Remember that while price is important, you should also consider factors such as shipping costs, return policies, and customer reviews when comparing retailers.
2. Sign Up For Newsletters and Promotional Emails for Exclusive Discounts
Many online retailers offer exclusive discounts and deals to their email subscribers. By signing up for newsletters and promotional emails, you gain access to special offers, discount codes, and early notifications about upcoming sales. This allows you to take advantage of limited-time promotions and potentially save significant money on your online purchases.
Use a dedicated email address or enable filters to organize your main inbox and avoid clutter. You can also follow retailers on social media platforms, as they often share exclusive discounts or flash sales with their followers.
3. Ultize Coupon Codes and Apply Them at Checkout
Coupon codes are a valuable tool for saving money while shopping online. These codes typically consist of letters, numbers, or words you can enter during checkout to receive a discount on your purchase.
There are various ways to find coupon codes. You can start by searching for them on coupon websites, following social media accounts that share discount codes, or even receiving them directly from the retailer through their newsletters or loyalty programs.
It's important to note that coupon codes may have certain restrictions, such as expiration dates or minimum purchase requirements. As such, read the terms and conditions before applying them. Ultimately, taking the time to search for and use coupon codes can lead to significant savings and enhance your overall online shopping experience.
4. Shop During Sales Events Like Black Friday, Easter Holidays, and Christmas
Sales events like Black Friday, Cyber Monday, and holiday seasons offer incredible opportunities to save money while shopping online. Many retailers offer significant discounts, promotional deals, and limited-time offers on a wide range of products during these periods. It's wise to plan your purchases and take advantage of these sales events to maximize your savings.
Research the dates and times when these events occur and watch for early access or pre-sale offers. However, it's important to exercise caution and not get caught up in the sales frenzy. Set a budget, list items you genuinely need, and stick to it to avoid overspending at Christmas and other times of the year.
5. Look For Free Shipping Options Or Opt for Store Pickup
Shipping costs can add up quickly, especially if you frequently shop online. To save money, keep an eye out for online retailers that offer free shipping options. Some stores have a minimum purchase requirement to qualify for free shipping, so consider consolidating your purchases or shopping with friends or family members to meet the threshold.
Another cost-effective option is to choose store pickup if available. This allows you to order online and collect your items from a nearby physical store without incurring any shipping fees. It's important to factor in the distance and convenience when opting for store pickup, as it may not always be the most practical option depending on your location and availability.
6. Read Customer Reviews To Make Informed Purchasing Decisions
Customer reviews are a valuable resource when shopping online. They provide insights into a product's quality, performance, and overall satisfaction level or a retailer's service. By reading customer reviews, you can make more informed purchasing decisions and avoid potential disappointment or dissatisfaction.
Look for reviews that are detailed, unbiased, and written by customers who have purchased and used the product. Most websites can show whether or not a purchase is verified. Pay attention to both positive and negative reviews to get a balanced understanding of the product's pros and cons.
Additionally, consider the overall rating and the number of reviews to gauge the product's reliability. Some online platforms even provide the option to filter reviews by specific criteria, such as verified purchases or specific features, which can further assist you in making the right choice.
Conclusion
As you can see, saving money while shopping online is not only possible but also relatively easy with the right strategies and tools at your disposal. By following the tips outlined in this guide, you can maximize your savings and make the most of your online shopping experience.
Whether it's taking advantage of exclusive email offers, applying coupon codes at checkout, or making informed decisions based on customer reviews, these simple steps can lead to significant savings over time.