Cool office furniture ideas: Make your workspace fun and inspiring *
Posted on
Work is hard enough already. Why not give your workspace a fun and inspiring makeover with some of these cool office furniture ideas?
Whether you work in a home office setup or in a block of offices, the décor and office furniture needn't be boring and uninspiring. Some of the biggest companies have started a trend in creating workplaces where the staff actually want to be at work.
Say goodbye to your plain walls, soulless cubicles and drab furniture. Say hello to unique, vibrant and quirky environments that make the working day feel aesthetically pleasing and far less dull.
A visually enjoyable environment will increase staff productivity, reduce sick days and make the whole work experience a whole lot more fun.
Work environments can be fun and even more like an adventure playground in some places!
You can actually whizz down a tunnel slide to escape a boring meeting at the Lego offices in Denmark, though with a workspace like that I doubt any meeting would be boring!
Feeling a bit crazed with your workload? Let it all out it in a padded cell meeting room at Google's London offices!
Let your creative side take hold and give your staff an environment they'll thrive in. If adding a tunnel slide is perhaps one step too far, perhaps a splash of colourful furniture will do the trick for now!
Create your dream workplace with fun office furniture
Calibre Furniture source and supply some of the most exciting and contemporary office furniture I've seen. If you have a big revamp project they offer free consultations and can offer a personalised service from start to finish. Here are my top 5 items from their website: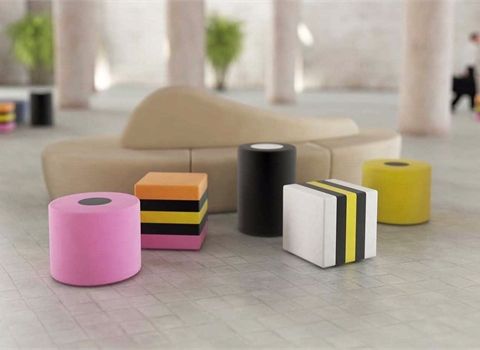 1. All Sorts Break Out Seating
My absolute favourite! As soon as I saw these I knew I had to share them on my blog. So fun and such a great idea to make All Sorts chairs. These would be a talking point in any office. I'd even love them in my house in my children's playroom!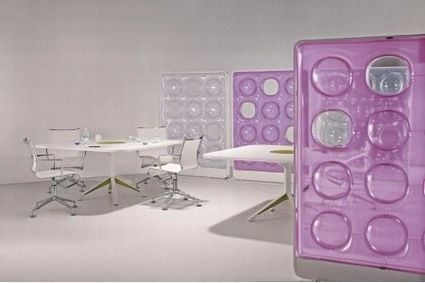 2. Bubble Screen
I've never seen office screening quite like it. We had boring blue dividers in the offices I used to work at. These remind me of giant bubble wrap. Another great conversation starter to really get those work meetings flowing.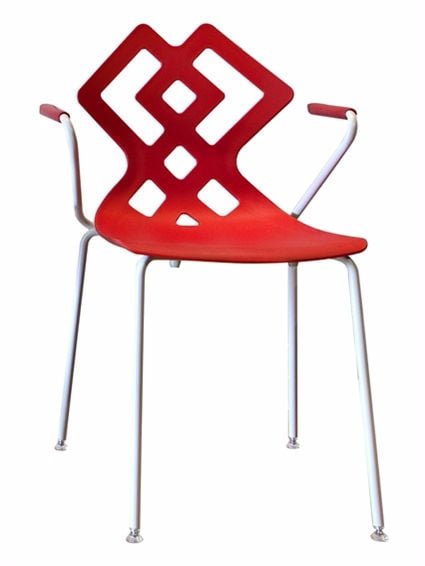 3. Vista Plus Chairs
A stylish practical chair which will make a bold first impression in a busy reception area. Another item I'd love at home too! It would make a fab chair for my home office.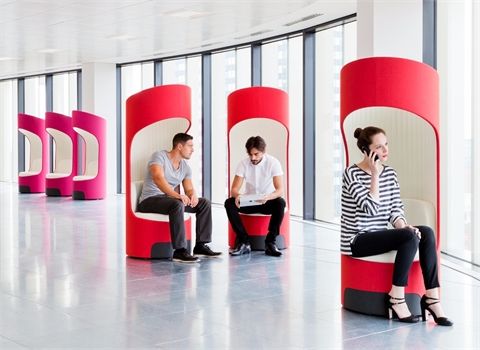 4. Indi Break Out Seating
Like colourful futuristic pods, these seats will instantly brighten up your staff break out area. The seats are also cleverly designed to reduce peripheral vision and outside noise whilst letting plenty of light through their open top design. Perfect if you want a bit of privacy to work by yourself or take an important phone call, but with the comfort of being in a shared space.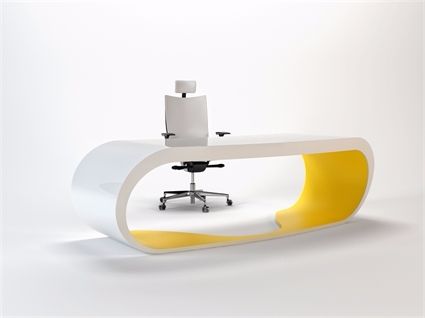 5. Unity Designer Desk
Just look at this desk! It was a tough choice between sharing the purple or yellow, but happy sunshine yellow won. This is a statement desk for those who like to stand out with its rounded chunky modern finish. Now I just need my dream ginormous office to put one in…