Review of Crystal Hydro Daily Contact Lenses *
Posted on
Crystal Hydro Daily Contact Lenses review
When I was about 12 years old, I really wanted to wear glasses. At that time I didn't have anything wrong with my eyes, or I didn't know I did, but my best friend at school came in one day with a pair of glasses. I thought they were the coolest thing ever. So much so that I used to borrow them off her to wear for whole days at a time, wishing I needed some so I could get myself a pair of cool specs.
Well, my wish came true.
I started struggling to see the board if I was at the back of class and discovered I was short sighted. Awesome, now I can get my own glasses!
Whether I damaged my eyes wearing my friend's so much, I don't know. Is that even possible? But fast forward to adulthood and needing glasses is a right pain. The amount of times I've forgotten them and can't see properly at the theatre for example. I also have to wear them driving which usually leads to me running round the house when I desperately need to leave for an appointment, because I can't find my glasses. Gah!
The lesson is 'be careful what you wish for'!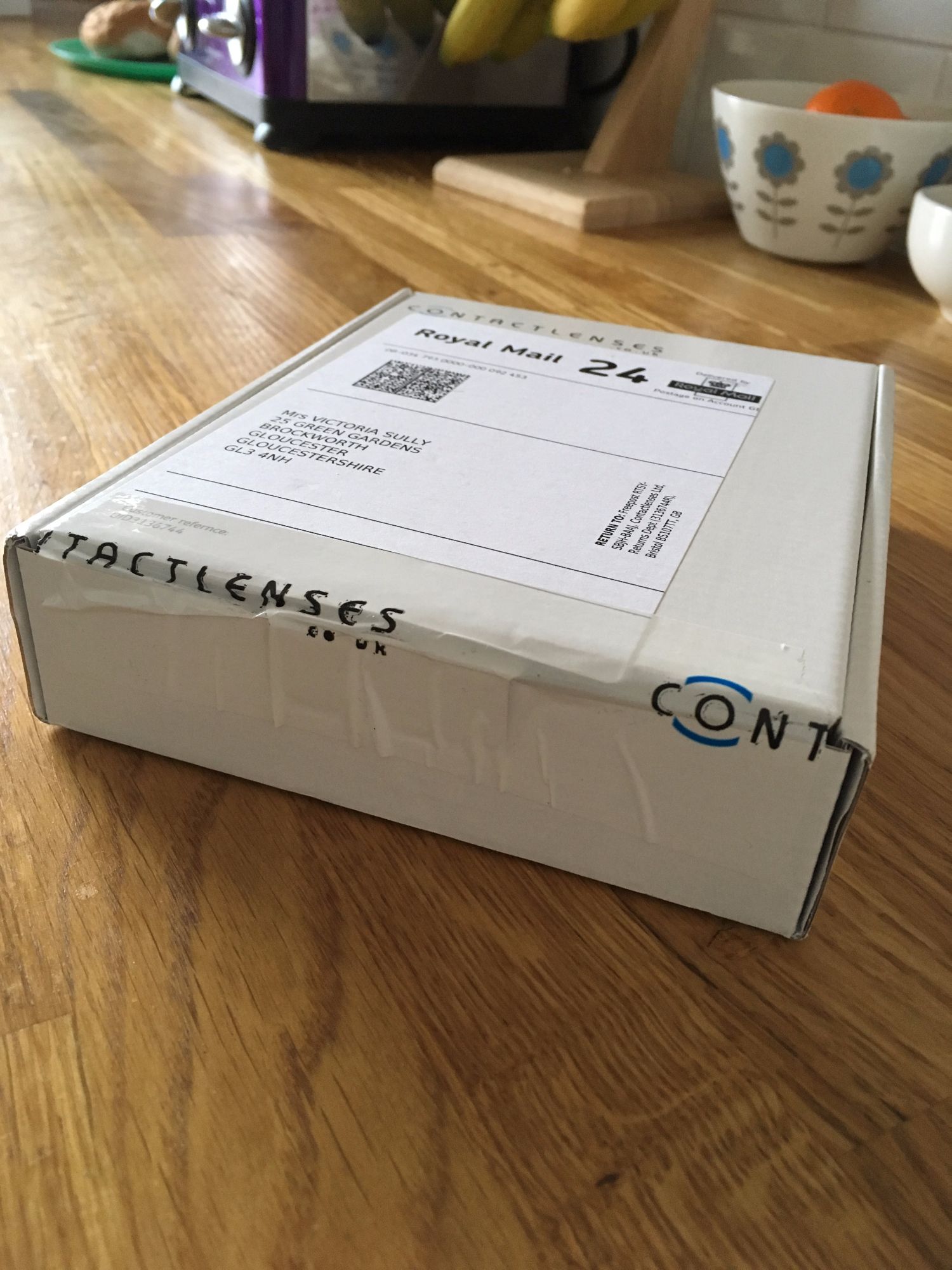 The benefits of contact lenses
I still wear my glasses quite a lot, but luckily once an adult I discovered the amazing benefits of contact lenses. I'm very self-conscious of my face and wearing glasses makes me even more so. It's also nice to not have the distraction of the glasses frame. It's just like using your own eyes!
When I first started using contacts I went for the cheaper option of monthly disposables. These are contact lenses you reuse every day for 30 days. They are left in a storage pot in solution overnight. At the time I was in my early twenties and out partying quite a lot. I wasted numerous pairs by throwing them out as I'd had them in too long or crashed at a friend's house and didn't have my pot or solution with me!
I quickly realised daily disposables were worth the extra cost and a lot more convenient. Daily disposables give you a fresh pair of contacts every day. There's no risk of harmful deposits building up as the contacts are only worn once and then disposed of. This is much healthier for your eyes.
They're also a much better solution for people like me who don't wear them every day. Some days I wear contacts, some days I wear my glasses and some days I choose to see only things close up!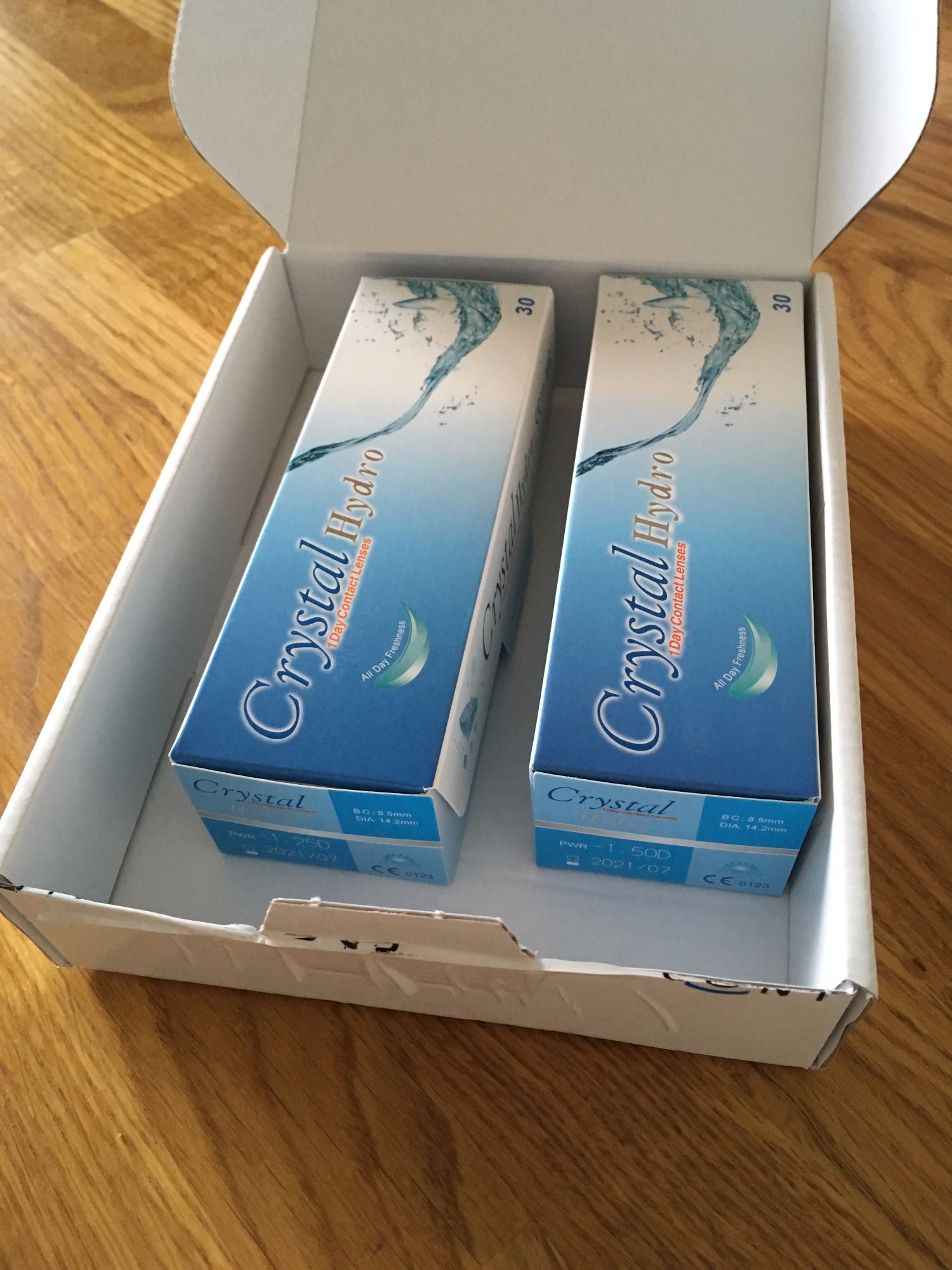 Review of Crystal Hydro Daily contact lenses from contactlenses.co.uk
Contactlenses.co.uk offered me a trial of their brand Crystal. I've never tried a different set of contact lenses before and have always used the same optician. It's surprising as many things are cheaper online and I'm actually an avid online shopper!
I've been wearing the contact lenses for six days and they are so much better than my usual ones. With my others my eyes dry out a lot and I have moments throughout the day where I have to blink loads to stop the dryness, or I've even had to remove them on occasion! I've been wearing these Crystal contacts from before 7am in the morning until 9pm at night and totally forget I have them in. They are very comfortable to wear and I've had no issues with them drying out.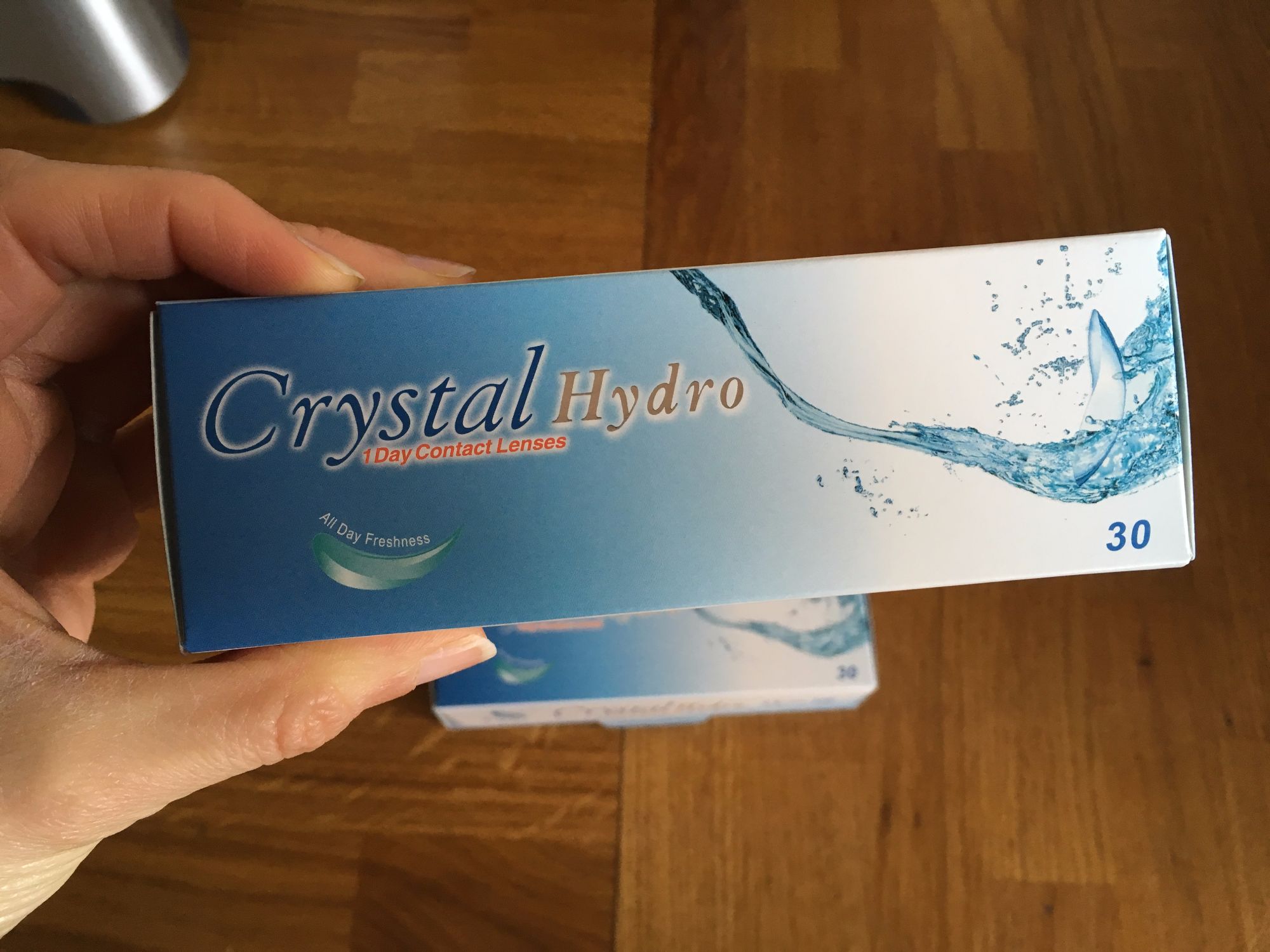 The packs were delivered very quickly and packaged safely in a small box. The contact lenses boxes arrived in perfect condition with no damage. Delivery is free and you are able to check your contact lenses are in stock ready for dispatch before you place an order. You are able to order the same lenses as prescribed by your opticians, only cheaper. You can also earn up to 13.8% back with Top Cashback on your purchase! Win win!
Have you ever ventured out and tried some new contact lenses? You might be quite impressed!
Save