Review of Crystal Hydro Daily Contact Lenses *
Posted on
If you're a glasses-wearer looking for a more convenient and comfortable alternative, daily contact lenses may be the solution you're looking for. In this review, we'll take a closer look at the Crystal Hydro Daily Contact Lenses, and share how you can save money and earn cashback by purchasing your lenses through contactlenses.co.uk. Read on to find out if Crystal Hydro Daily Contact Lenses might be the right choice for you.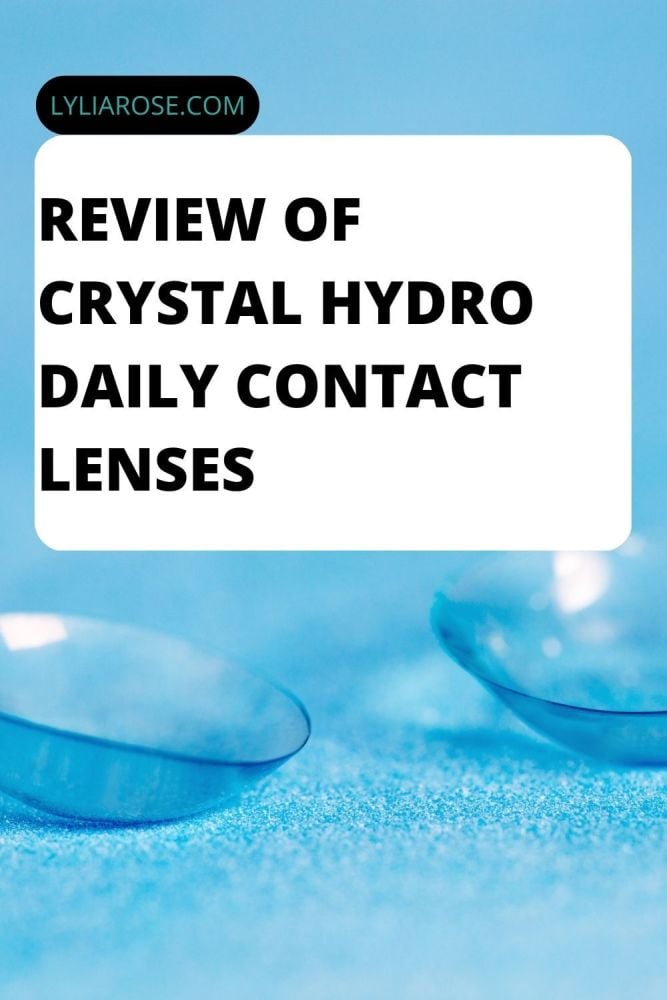 Be careful what you wish for...
Have you ever wished for something and then regretted it once it came true?
When I was a child, I admired my friend's glasses so much that I used to borrow them and wear them all day, wishing I had my own pair.
However, my wish was granted when I started to struggle with my eyesight and found out I was short-sighted.
While glasses initially seemed like a cool accessory, they soon became a source of inconvenience and frustration.
Forgetting them at home or misplacing them while out and about has led to many annoying situations, like not being able to see the stage at a theatre or scrambling to find them before driving to an important appointment.
It turns out, sometimes the things we wish for come with unexpected consequences.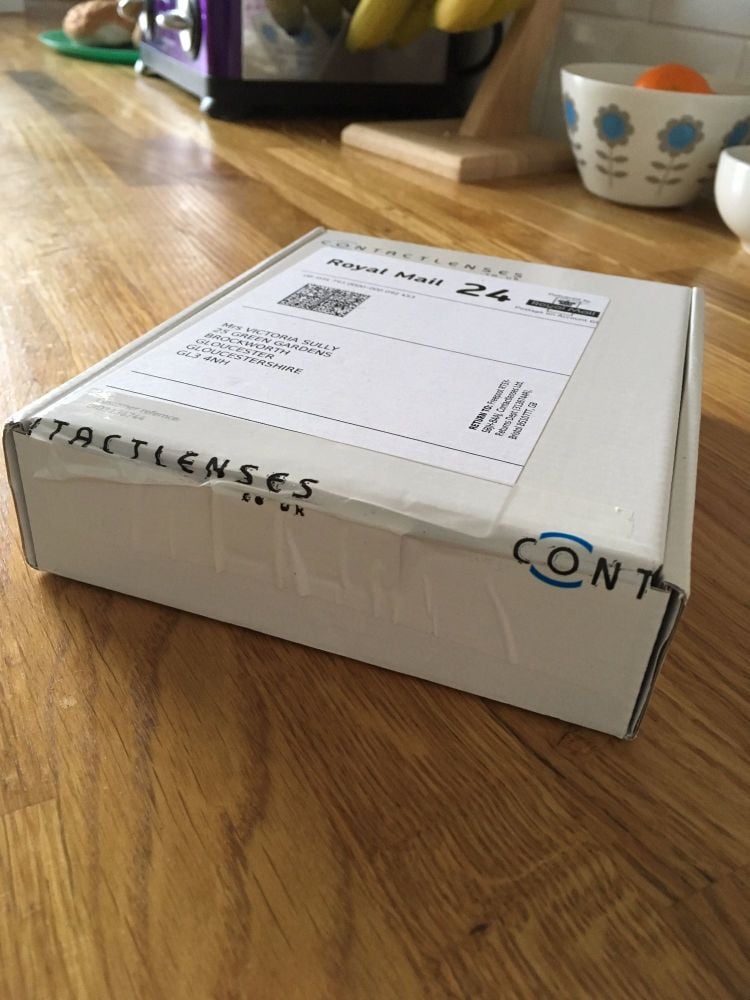 The Benefits of Contact Lenses
While glasses are a popular and practical option for correcting vision, contact lenses offer unique benefits that glasses simply can't match. As someone who is self-conscious about their appearance, I find that wearing glasses only exacerbates my insecurity. With contact lenses, I am able to avoid the distraction of frames and enjoy the freedom of unencumbered vision.
When I first started using contacts, I opted for monthly disposables, which required storing the lenses in solution each night. However, this led to several mishaps, including losing or misplacing lenses when out with friends. I soon realized that daily disposables were a more convenient and hygienic option. With a fresh pair of lenses each day, there is no risk of harmful deposits building up on the lenses, promoting better eye health.
Daily disposables are also a great choice for those who do not wear contact lenses every day. As someone who alternates between glasses and contacts, having a supply of daily disposables on hand allows me to switch between the two as needed, without worrying about running out of lenses or compromising hygiene. Overall, the benefits of contact lenses, particularly daily disposables, make them a worthy consideration for those seeking a convenient and comfortable solution for their vision needs.
Here are some more benefits of contact lenses vs glasses:
Better peripheral vision: Unlike glasses, which can obstruct your peripheral vision, contact lenses offer a wider field of view, allowing you to see more of your surroundings.
More natural appearance: Contact lenses sit directly on the eye, which can give you a more natural appearance compared to wearing glasses.
Better for sports and other physical activities: Contact lenses are ideal for sports and other physical activities, as they won't bounce around or fog up like glasses can.
No need to worry about weather: When it's raining or snowing, glasses can quickly become a hindrance. With contact lenses, you don't need to worry about the weather affecting your vision, allowing you to live more carefree.
Easier to wear sunglasses: Wearing sunglasses with glasses can be awkward and uncomfortable. With contact lenses, you can wear any pair of sunglasses you like, without having to worry about compatibility.
Great for people with active lifestyles: Contact lenses can be a great choice for people with active lifestyles, as they don't interfere with activities like running, cycling, or swimming.
Good for people with sensitive skin: Some people with sensitive skin may experience irritation or discomfort from glasses frames. Contact lenses offer a frame-free option that can be more comfortable for those with skin sensitivities.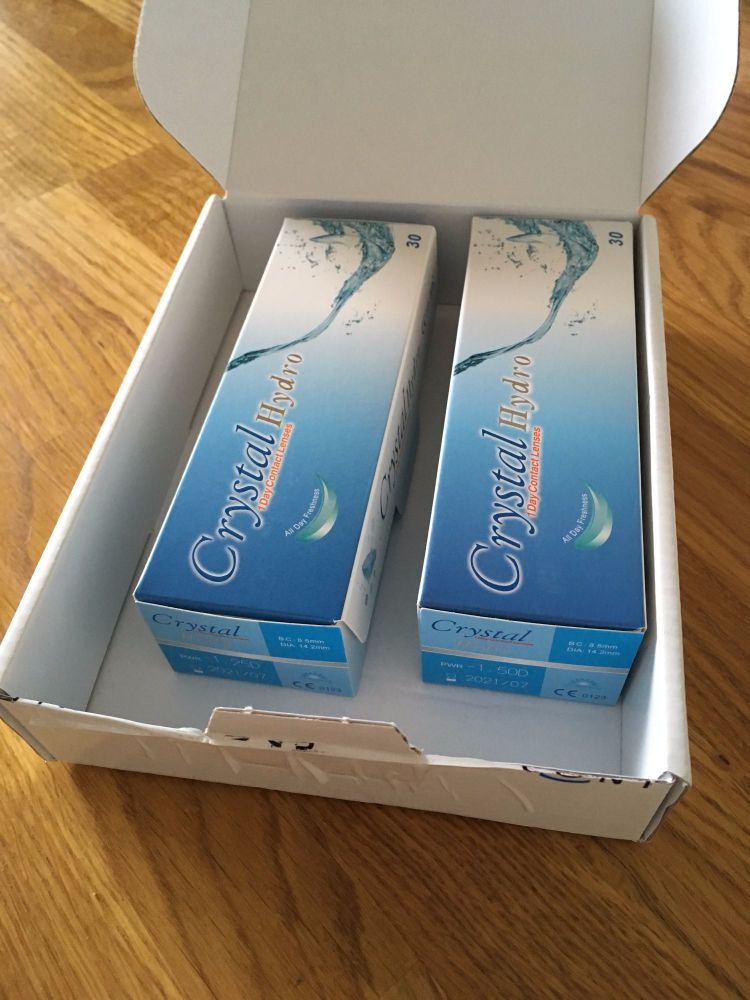 Crystal Hydro Daily Contact Lenses Review
As someone who has always stuck to the same contact lens brand and optician, I was intrigued when Contactlenses.co.uk offered me a trial of their Crystal Hydro Daily Contact Lenses. Having previously been disappointed by lenses that caused dryness and discomfort, I was excited to try out a new option.
Contactlenses.co.uk is an online retailer that sells a variety of contact lenses, solutions, and related products. They offer a wide selection of contact lenses, including daily disposables, monthly disposables, and toric lenses for people with astigmatism. They also carry popular brands like Acuvue, Dailies, and Air Optix, among others.
In addition to offering competitive prices on their products, Contactlenses.co.uk offers free delivery if you spend £35 (at the time of writing) and a 100% satisfaction guarantee. They also have a customer support team that is available to assist with any questions or concerns. Overall, Contactlenses.co.uk is a convenient and reliable option for purchasing contact lenses online.
I wore the Crystal Hydro Daily Contact Lenses for six days and was impressed by their superior comfort compared to my usual lenses. With my old lenses, I often had to remove them due to dryness and discomfort, leading to a frustrating and disruptive experience. However, with the Crystal lenses, I was able to wear them from early morning to late at night without even noticing they were there. They remained comfortable and moisture-rich throughout the day, providing consistent and clear vision without any discomfort or irritation.
Overall, the Crystal Hydro Daily Contact Lenses provided a refreshing and comfortable experience that surpassed my previous lenses. I highly recommend giving them a try if you are seeking a reliable and comfortable option for daily use.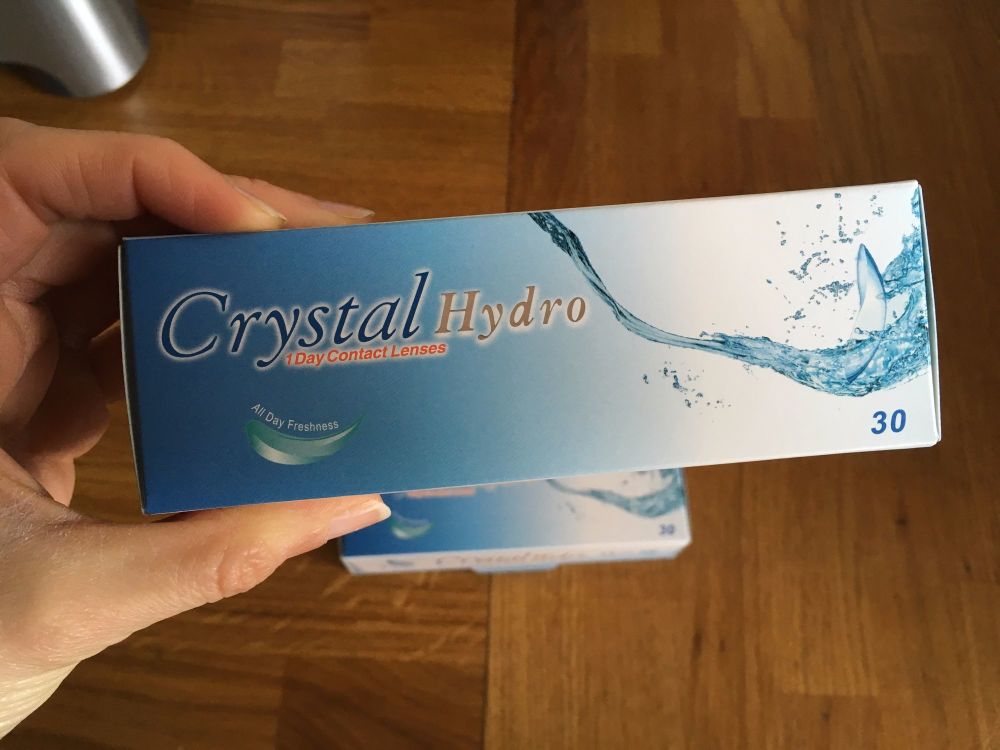 Delivery of Crystal Hydro Contact Lenses
I was pleasantly surprised by the efficient delivery of the Crystal Hydro Daily Contact Lenses from contactlenses.co.uk. The lenses were packaged safely in a small box and arrived in perfect condition, free from any damage or defects. The quick and hassle-free delivery process made it easy to receive my order with ease and convenience.
One of the benefits of ordering from contactlenses.co.uk is the ability to check the availability of your preferred lenses before placing your order. This ensures that you are able to receive your lenses in a timely manner, without any unnecessary delays. Additionally, ordering online offers the convenience of cheaper prices compared to traditional optician prices, making it a cost-effective solution for those looking for quality contact lenses.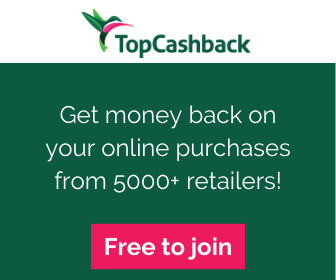 Save Money and Earn Cashback on Your Contact Lenses with Contactlenses.co.uk
If you're looking to save money on your contact lenses, look no further than contactlenses.co.uk. In addition to offering affordable prices compared to traditional opticians, contactlenses.co.uk also offers cashback rewards through Top Cashback. At the time of writing, you can earn up to 9.28% cashback on your purchase.
By ordering your contact lenses online, you can enjoy the convenience of having them delivered directly to your door, often at a lower cost than traditional optician prices. Additionally, contactlenses.co.uk offers a wide range of contact lens options, including daily disposables like the Crystal Hydro Daily Contact Lenses.
To take advantage of these savings and cashback offers, simply check the latest cashback offer at Top Cashback by clicking here before placing your order. With easy online ordering and convenient delivery, contactlenses.co.uk is a great option for those seeking affordable and reliable contact lens solutions.
Final Word
If you're currently using the same contact lenses you've always used, why not venture out and try something new? The Crystal Hydro Daily Contact Lenses from contactlenses.co.uk are a great option to consider. With their comfortable and convenient design, you may find that they're a perfect fit for your needs. Plus, with the ability to earn cashback rewards and save money on your purchase, it's a win-win situation.
So why not give them a try and see if they make a positive difference in your daily life?
Other contact lens brands
Not sure the Crystal Hydro contact lenses are right for you? We've also written about Waldo contact lenses before and you can get a free trial of Waldo here!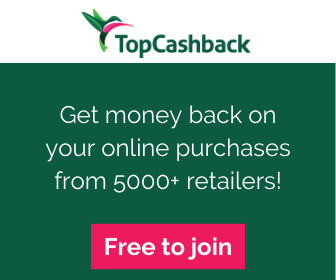 Products were sent and reviewed in 2017. Blog post updated in 2023.