How I'm going to make £1000 a month as a mum working from home
Posted on
Are you curious about how to earn money working from home once you have children?
I left my job of ten years when on maternity with my first child five years ago and I'm now making over £1000 per month from home. I believe anyone can do it, even with young children to look after. I have worked part time jobs since having my two children, but I've just made a big, scary and rather exciting decision.
Read on to see what I've decided to do and how I plan on making £1000 per month from home around mum duties!
I have decided to leave the security of my part time job and go 100% self-employed.
Eek!
I'm mainly classed as self-employed already as it brings in the majority of my income, but I quite liked the security of an employed job 'just in case'. It meant if I had a quiet month online I knew I had a few hundred pounds from my employed job as back up.
Things have got busier and busier the past few months and I've made a full time income from home for six months, so it seems the right time to take the scary leap and go 100% self-employed (again!)
I did go totally self-employed a couple of years ago, but I put all my eggs in one basket as they say! I only ran an online boutique so totally relied on this income alone. After taking eight months maternity with my son things looked great as I reopened during the Christmas period, but sales died down immediately after, so in March 2016 I quickly found a cleaning job in the evenings as a back up wage.
My shop really didn't make too much money in the end. Before maternity leave I had sales of £2000 per month for a while, but out of this I only took home around 20%, so £400 if I was lucky. It was a lot of work to get those sales and a lot of sales as many items are under £5. After postage, packaging, advertising, eBay fees, website fees, PayPal fees and so on, there really wasn't much profit to be made.
This time things are pretty different as I aim to have a variety of income streams to make money from home. I am not relying solely on my shop and will only stock a smaller amount of 50-100 items rather than the 500 I used to stock. I do love selling online, but expect this to only bring in pence and not hundreds this time round!
So how will I make £1000 per month?
£500 = sponsored blog posts and reviews
£300 = matched betting
£100 = affiliate marketing and referrals
£50 = shop sales
£50 = mystery shopping
This is my target and it's very modest. Since November 2016 I have already made over £1000 per month from home and my best month was £2300, so I know I can do it!
My best month was partly because of matched betting and doing lots of the sign up offers which are the most profitable, but this last month I have only been doing reload offers for existing customers and I've still made over £300. I'm impressed with this amount as two of the weeks were the Easter Holidays where the kids kept me on my toes and distracted me from betting as much as I'd have liked! I'll share my final April matched betting profits next week.
£500 in blog post income has been my target this year and I've often doubled or even once tripled it, so I know this is achievable.
I'm not amazing at affiliate marketing and it's all new to me, but last month I made £60 from one company and I'm set to make the same or more from them this month. Hopefully I can reach £100 per month and begin to learn how to increase this revenue stream as it's so profitable for many bloggers.
I aim to make a modest £50 from my shop and £50 mystery shopping. If there are mystery shops to do and income is looking low then I will get out and do them as I'll have to! I made £50 in one morning mystery shopping recently so this target should be easy to reach.
Having more than one income stream means if I don't meet one of the above targets one month, I should hopefully be able to make up the difference from another source.
I titled this post 'as a Mum' to show it can be done with little ones. I have a two year old and four year old. My two year old goes to nursery and play group for 13.5 hours per week (4 mornings) and I have him with me the rest of the time. Up until now I was also working 3-5 evenings per week at my employed job, yet still managed to make an income from home. So it's totally possible for anyone. If you don't have kids you'll be able to make even more!
I'm excited to start this next chapter and hope to make full time working from home a great success. Wish me luck!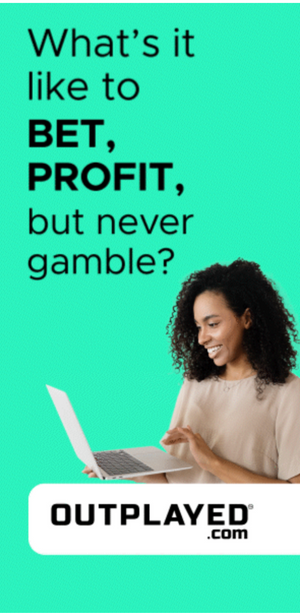 Want to make more money?
There are lots of real ways to make money from home for free as well as lots of free money offers.
Find loads of ways to make extra money at home on my blog, as well as my favourite side hustle in my matched betting blog!
To get started, you can make money online in the UK with these 60 ways I've tried and tested.
Follow these steps to make £1000 in one month at home.
Or, if you're short on time, try these methods to make money in one hour.
Love sharing great offers with friends? Make extra cash with these refer-a-friend schemes.
Subscribe to our newsletter for the best free money offers, money-making and money-saving tips we discover!
Save