3 month honest review of '9 iPhone apps to make you money'
Posted on
Are these money making apps worth it or a big fat waste of time?
I originally wrote a blog post on 12th January called 9 iPhone apps to make you money and at the time of writing I'd not tried them all, but shared what I'd found and been recommended. Now three months on, I'm back with my honest opinion on whether these apps are worth your precious time or whether they are in fact a big fat waste of time!
Want to know if you really can earn extra cash just by using apps on your mobile?
Read on to find out which of these 9 apps I'll be keeping and which I'll be deleting.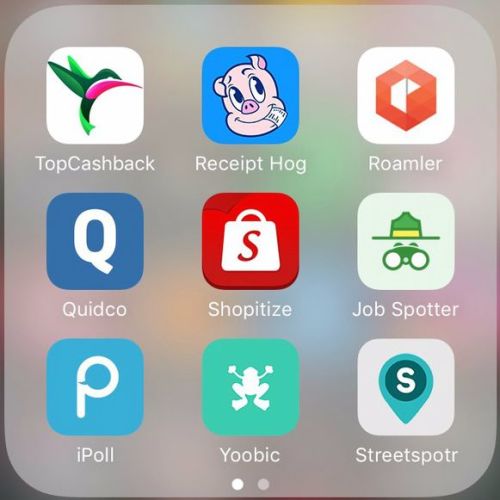 I am definitely keeping this app. It's made me the most money and is my all time favourite. It's not really 'making money', but more saving money on things you already buy. Kind of like a discount you have to wait for. I make money almost weekly on all sorts of things I'd usually buy anyway.
I say it a lot, but I'll say it again - if you're not already getting cashback on things you buy anyway, then you are crazy! We're well into the £hundreds in a year of using this amazing site and app.
Read all about one of my best savings this year: How I saved big on my car insurance and MOT
Sign up using my referral link here: http://www.topcashback.co.uk/ref/victoriasully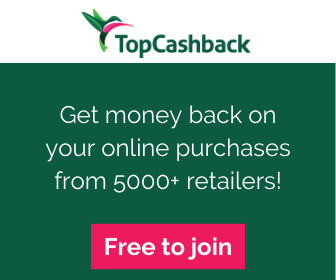 Receipt Hog
I have finally reached the £5 threshold of 1500 points after about 20 weeks! That's quite a lot of receipt snapping! To be fair, I buy a lot online so it's going to be tricky for me to reach anything quickly by having to photo store receipts only.
This app isn't going to make you rich, but for a few seconds of snapping a receipt a day it will make a bit of pocket money. It's kind of a habit for me to snap every receipt now and it takes no time or effort so worth it in my opinion, even though the rewards are minimal. But free money is free money, right?!
To get some hog slots spins for free enter my referral code on the app: Yon60187
Roamler
I've made around £120 since November and I made £34 of this in just one morning last week. If you can get out and about to lots of the tasks then you can make a fair amount. I have been more or less just doing this when I do my regular shop, so earning a few pounds here and there. The tasks are easy to complete and it's my favourite mystery shopping app. I'm hoping to earn more from it now Reuben is at nursery/play school for 4 mornings a week.
I've only made about £20 from this, but because I always use TopCashback first. Some people prefer Quidco, but they're basically the same, so see which one you like best and check both for offers to get the best deal if you have the time.
To make an extra £5 when you earn your first £5 just click my referral link to sign up: http://www.quidco.com/user/6947644/2350822/
Shopitize
I've stopped checking this one if I'm honest as it never has anything I buy! There are lot of snack foods and brands, but never anything I actually purchase so I don't bother to check anymore. If you buy a lot of well known brands you can probably make some savings with this app.
Job Spotter
I've deleted this one as I never see ads in shop windows around here! I rarely go into town or to busy shopping areas so this app is not much use to me.
iPoll
Now my least favourite out of all nine! I quickly realised this one was worth too much effort as many surveys only pay 50p per 30 minutes - though you can often complete them a bit quicker. I got up to about £5 and thought I'll withdraw and not bother, but you have to have £25 to withdraw.
Annoying!
I decided to keep going to the £25 threshold and then I'd stop. I got to about £12 and was getting annoyed with all their emails. I'd rather just look myself on the app for a survey when I had time and they were emailing me a couple of times a day. I unsubscribed from their emails yesterday and instead, they cancelled my account! I now can't log in and have basically wasted loads of time completing poorly paid surveys for nothing. I'm so annoyed.
I wasted a load of time filling in a few questions on surveys only to be told I wasn't suitable. This happened far too much for my liking. Why don't they do a full character profile at sign up to stop this?
This app wasted loads of my time and now I've made nothing from it as they've closed my account which isn't what I asked to do. Beware - if you 'unsubscribe' from emails they will just shut your whole account and you'll lose all your money.
I'll be deleting this app and do not recommend it.
I do recommend an app called Streetbees which I review here: Get paid doing simple tasks from your phone with Streetbees
Yoobic
This was a recommendation, but I've never had any tasks in my area, so I'll be deleting. I'd love to know if anyone uses this and has success? It's a mystery shopping app.
Streetspotr
The only paid tasks that come up in my area are for Lidl and I've not taken part just yet.
I've since found a better app called BeMyEye which has more tasks, both from home and mystery shopping. If you sign up to BeMyEye with referral code 0rg1zy we'll get £1 each once you complete your first mission worth at least £1.
Click here to see how I made £300 from home in 2 weeks!