4 ways to make extra money from home
Posted on
Meeting financial ends can be hard these days. As we grow older and family commitments change our lifestyles, they also create a whole host of new expenses. Sometimes we have to cut back on one expense to afford another. But, if you're able to earn few pounds here and there, it can make a difference where you don't have to always compromise on things.
Being a mum and also funding your family with finances can be a tough job. Imagine if there was a way to make some extra income at home, around your parenting duties and lifestyle. How amazing would that be?
Well, here are four easy ways you can earn extra money as a mum that do not need to take up too much of your time: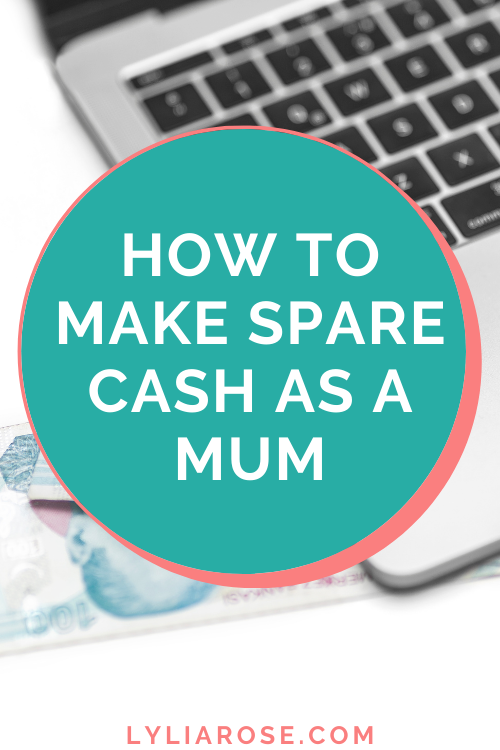 1. Online surveys
There are many online survey sites that will pay you for voicing your opinion or even just filling our multiple choice answers to share what you think of certain products or advertisements. Check out Streetbees to earn pocket money from home by completing simple tasks around the home or letting them know what you think of current affairs. The tasks are quick to complete and sometimes quite fun!
2. Selling stuff online
Don't throw anything away! If they're still good quality, have a go at selling your unwanted clothes and belongings on eBay. Children's toys sell particularly well and you'll be surprised how quickly the extra cash adds up. If you are good at making things, why not have a go at selling your creations on handmade site Etsy? Thinking about selling your old iPhone? You can get the best possible price for your iPhone by comparing prices using Freedom Mobiles, which offers a comprehensive list of the leading online mobile recyclers. The site features recyclers that have a 5-star rating percentage so be sure to check it out!
3. Play games for free and win
Online bingo, online slots and other casino games can help you earn extra money from home. Such games are very simple and easy to play. All you have to do is place your bets and get ready to win. You don't have to risk your own money either. In order to avoid losing money, always look out for free games on some of the best bingo sites to win like Bingo Magix which don't require you to spend a penny!
4. Mystery shopping
Using your phone you can take part in mystery shops and checks when you do your regular grocery shopping and even at local convenience stores. Download apps such as Roamler, BeMyEye and Task360 for regular tasks which pay from £2 to £25 per mystery task.
Once you start researching ways to earn money from home, you'll start to discover a whole community of likeminded people and many legitimate ways to make some extra cash in your spare time or even whilst completing your usual daily tasks.
Maybe you're looking for ways to make extra money from home?
Here are 60 ways to make money online and check out my favourite side hustle to make money in my matched betting blog!