How to make money from your phone with the Roamler app
Posted on
Looking for a Roamler code? You're in the right place. I have a Roamler invite code for you in my Roamler review where you can discover how to easily make money from your smart phone with this money making app!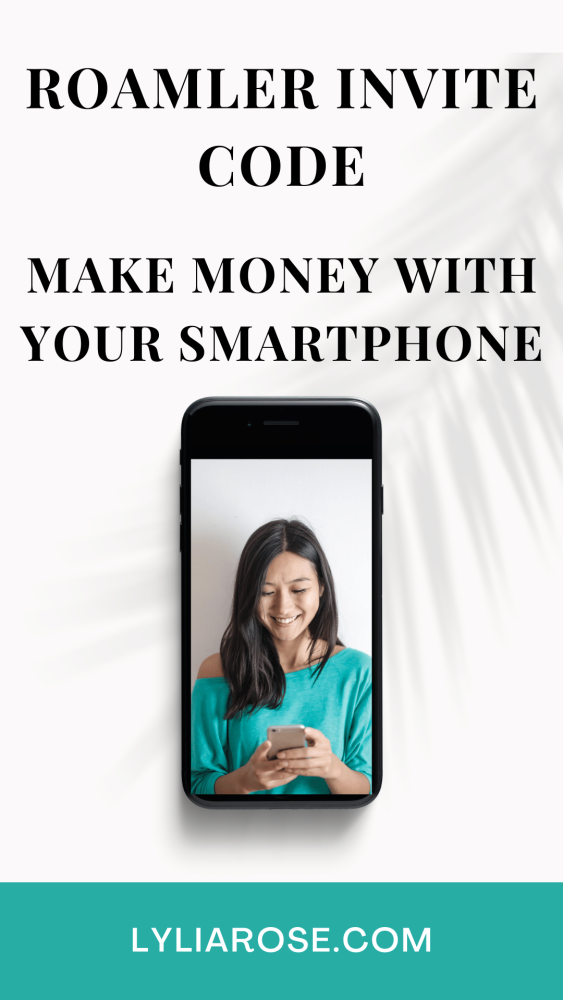 What is the Roamler app?
Roamler is a smartphone app which allows users to make money as part of their mobile workforce by carrying out small tasks. Roamler is available in the UK and many other countries. These are tasks such as checking stock levels in stores or ensuring a promotion is on display. There are also mystery shopping style tasks such as pretending to book a holiday in a travel agent, for example.
The tasks really are varied and I've completed things such as photographing tomatoes in a supermarket, counting shelf facings of products in beauty stores as well as seeing if a shop assistant tells me about a promotion at a checkout. Some of the tasks have to be performed in secret and for others you have to introduce yourself to a staff member and even ask them some questions.

How do I get paid tasks on Roamler?
After finding a code and signing up, there are a few unpaid tasks that you must complete before gaining access to the paid tasks. These tasks are really easy and most can be completed at home or in your local area. They give you a feel for the app and teach you how to use it properly. Once you have passed the first level of unpaid tasks you will then be able to see paid tasks. As you climb the levels you will be able to see more paid tasks as well as reserve more of them.
If you live near a city then you'll see a lot more tasks. I live on the outskirts of a city and there are a few tasks in local shops and the one supermarket near me, but nowhere near as many tasks if I head into the city. To see more tasks you can simply widen your search.
There are also lots of XP tasks that you can do at home to get extra points to help you climb the levels.
How do I get a Roamler invite code?
It's your lucky day!
Simply use the Roamler invite code LyliaRose to sign up to Roamler today!
(If for any reason the code does not work then let me know! I have to activate it again after so many uses!)
How much does Roamler pay per task?
Payment varies per task and is anywhere from around £2 to £15 depending on the task, deadline and work involved. Tasks are usually approved within a few hours and the payment then shows in your balance.
How do I get paid by Roamler?
Roamler will pay you directly to your PayPal account. You can cash out at any point, however there is a small fee if your balance is £20 or less. If your balance is £20.01 or more then you can cash out with no fees.
Pros
Can cash out instantly (there's a small fee if cashing out £20 or less)
Ability to reserve tasks so they don't disappear
Easy to use app
Tasks and instructions are easy to follow
Easy to make extra money when doing your regular supermarket shop
Some tasks are really quick and easy
No expectations so you can pick and choose how many tasks you do each month
Many tasks are fun to do and you sometimes get food/drink/shopping paid for
Cons
Need a code/invite to sign up (but I have solved that for you! Use code LyliaRose to sign up today! If for any reason the code does not work then let me know! I have to activate it again after so many uses!)
Can't sign up if there are already enough Roamlers in your area
Some tasks require an awful lot of photos and it's hard to do it slyly. Make sure you are ready with an excuse for why you are taking photos if the task says you cannot introduce yourself.

Will it make me rich?
I can't see that it would ever make a full time income, but it's a nice side hustle. In my best and most active month I made £200. This involved me checking the app every day and I spent one whole day driving around to do tasks. Obviously as I drove around it would alert me of more tasks as I was suddenly closer to other locations. If you really need cash then you can certainly use the app and go further afield to find more tasks. You'll find more in cities.
As a side hustle and to make some extra money whilst you do your regular shops then it's definitely an app worth having.
Roamler invite code: LyliaRose
Simply use the Roamler invite code LyliaRose to sign up to Roamler today!
(If for any reason the code does not work then let me know! I have to activate it again after so many uses!)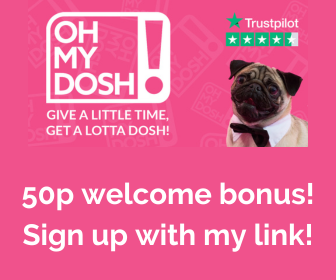 Want to make more money from home, online or need a side hustle? Find loads of ways to make money at home on my blog, as well as my favourite side hustle in my matched betting blog!
Looking for ways to save money? Check out my massive money-saving tips section and find some great deals on my voucher codes and free money pages!
Want to manage your finances better? Here are loads of family finance tips and helpful debt articles.
More great money making blog posts!
60 ways to make money online + at home UK
19 ways to make money from home during the coronavirus lockdown
Genuine ways to make money from home UK
5 tried and tested ways to make money as a UK stay at home mum
Originally posted in October 2018 and updated in November 2021