Lemonade Occasions: beautiful blues balloon pops and party decor wishlist
Posted on
I have discovered the most awesome one-stop online party decor shop which I'm sure most bloggers are going to fall head over heels in love with! There are rainbows, unicorns, pastels, ombre, flamingos, snow queen, and white and gold themes to name just a few. The website is filled to the brim with the most gorgeous and unique party decor I have seen. They really have the best selection of party wear and I'm gutted I didn't know about this shop when I planned my daughter's Frozen birthday party just a few weeks ago.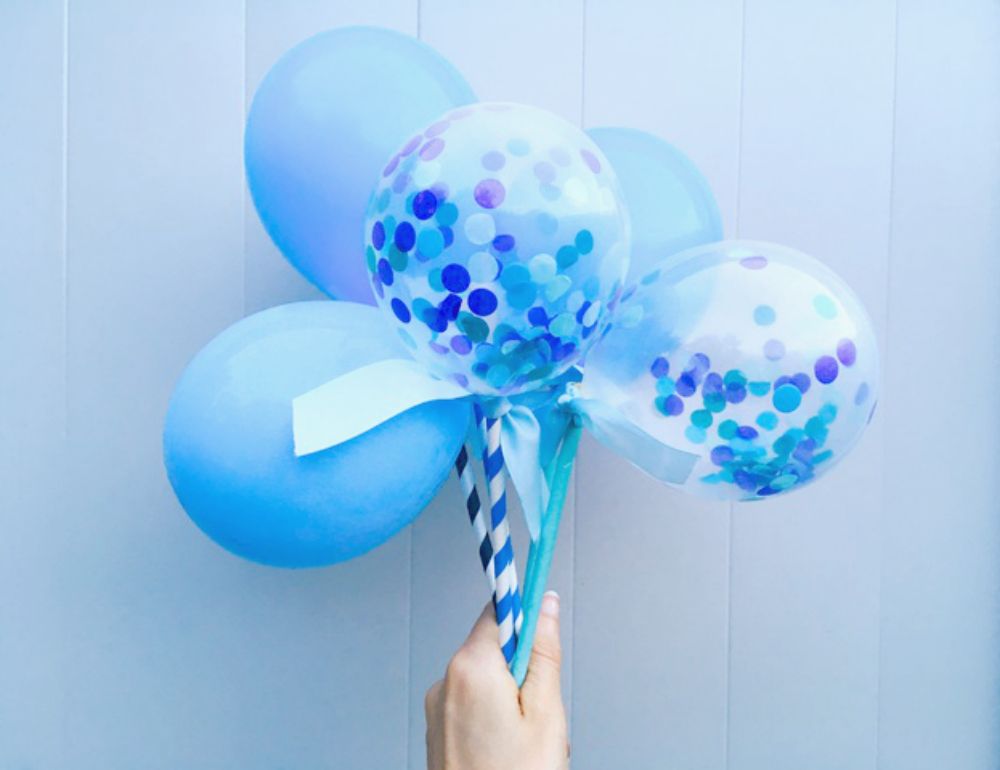 Beautiful Blue Balloon Pops Review
This amazing online party supplies boutique is called Lemonade Occasions. They kindly sent me some of their balloon pops to review which are by a brand called Poppies for Grace. Have you ever seen balloon pops? I hadn't, but I thought they sounded pretty cool and so was up for trying a pack. It sounded like something the kids would have a lot of fun with; if not dotted around a party as pretty décor, they also make excellent play wands or wizard sticks!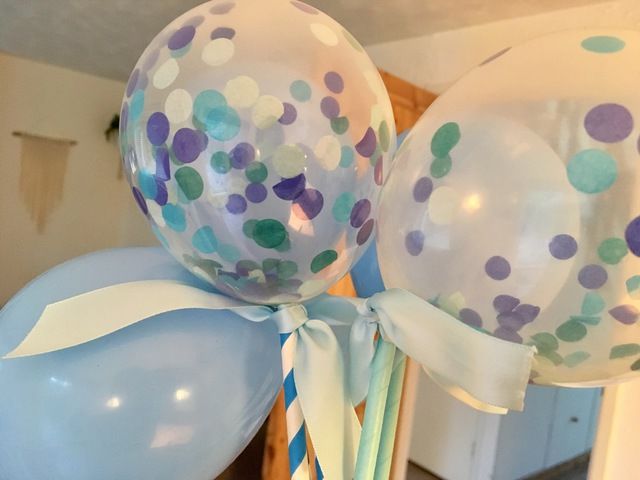 I set them up last night so I could take a few snaps before the kids got their hands on them. If Bella and Reuben had seen me making these, I'd have stood no chance! The pack came with instructions that even I could follow and in around 5-10 minutes I had a little set of rather cute balloon pops. These are mini balloons on 'sticks' (which are funky patterned straws), some filled with confetti and some plain, plus a little ribbon tie. I love how pert the balloons are! Standing upright on their sticks, tall and proud.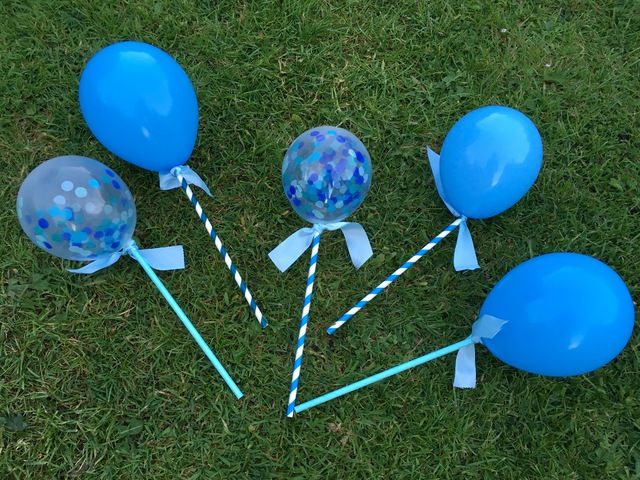 They're such a great idea and I think they looked fab! They'd have been perfect at Bella's party, where the girls would have ran around in their princess dresses with their balloon wands no doubt! I can also imagine really mini tiny ones as cake decorations! Now that would be ever so cute.
Bella and Reuben grabbed them straight away when they came down this morning! They were a big hit. I was hoping to get some snaps of them playing with them, but the heat wave is knocking them out a little bit! They were quite content sat on the sofa holding a little bundle each before school and playgroup.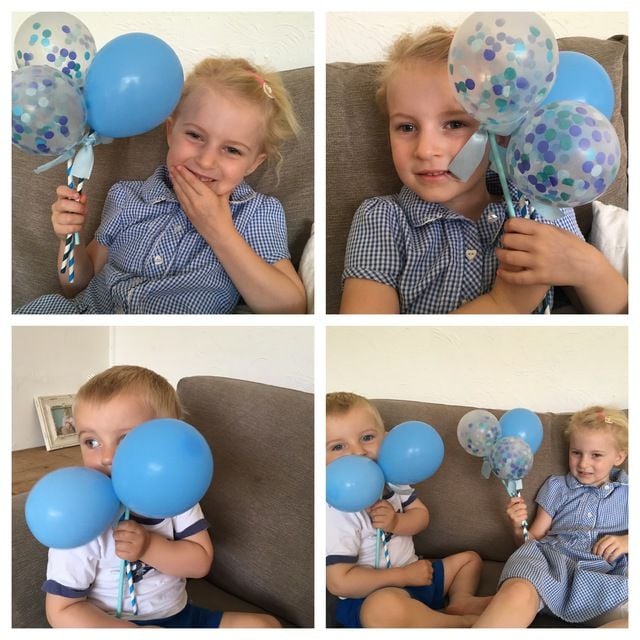 Who are Lemonade Occasions?
Lemonade Occasions is a small family ran business who handpick the most stylish, fun and unique party accessories from around the globe. I can tell a lot of thought has gone into every selection and there is no tat on the website, only quality products to enable you to have the most awesome looking party ever!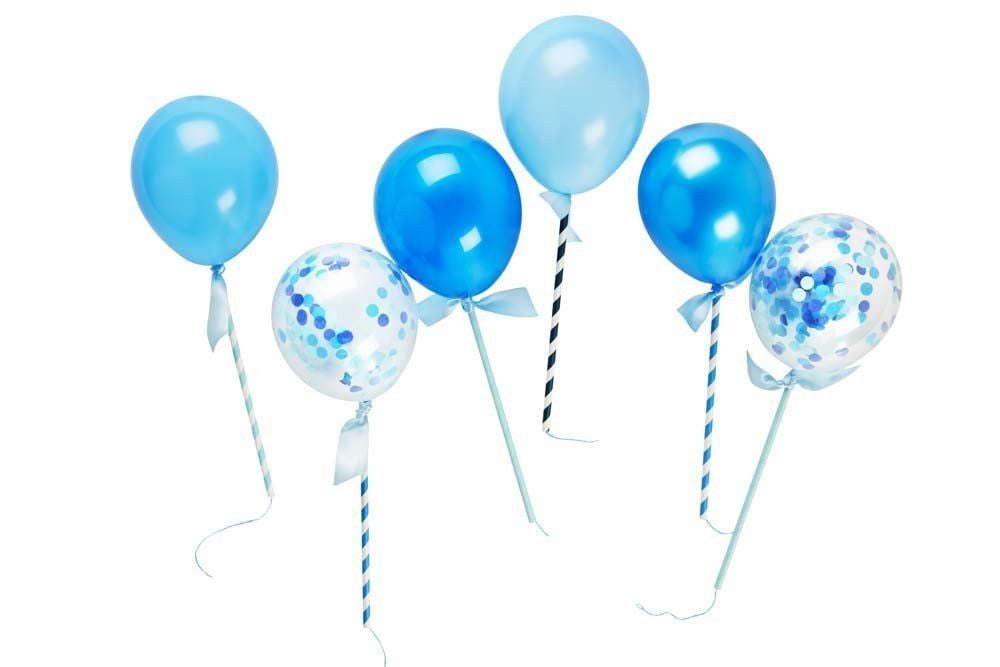 My Lemonade Occasions Wishlist
I could literally share with you every single thing on the website. There are so many incredible themes for both adults and children; it was a chore to have to whittle it down to just a few to share with you. Here are eight of their most fantastic party decorations for you to 'oooh and aaah' over! You can find Lemonade Occasions at www.lemonadeoccasions.co.uk to view the rest. Let me know your favourites!