Income report July 2017: discover how I made over £2000 working from home
Posted on
My target for July 2017 was £1500 and I'm pleased to report I made over £2000 for the second month running with various making money from home ventures. I gave up the security of my part time job in May. I had been cleaning for 14 months across two jobs. In the last job I had I worked from 5-8.30pm every evening Monday to Friday meaning I dashed out during dinner time, missing our family meals every evening, returning home after the children were in bed meaning I missed every bath time and bed time. I missed all the school reading and homework. I picked Bella up from school at 3pm or 4pm each day and then it was a mad rush to get a home cooked meal on the table for 4.40pm or as close to as possible so I could scoff mine down with the children and for ten minutes when Ben got home from work.
My motivation to work from home
When I got back from work I'd stay up until midnight or 1am most nights to work on my website and blog. I felt like I never saw Ben at all in the week and missed special bedtimes with the children, so it was pretty rubbish! My plan was to earn enough money from my website, and other home money making ideas, so I could quit this job and spend more time at home in the evenings with my family, or work more on my blog in this time so I didn't stay up so late every evening. I really upped my blogging game at the end of last year when I realised it was possible blogging could make me money, even a full time wage!
I originally set myself a £500 per month target in January when I decided to start trying to earn more from home, then I upped this to £1000 (see How I'm Going to Make £1000 As A Mum From Home), then I upped this to £1500 in June after I had a fantastically fluke month in May earning well over £3000 (see How I Made Over £3000 From Home)
I'm pleased to report I have made over £2000 again for the second month running. There was a point it seemed quiet at the start of the month and I worried I wasn't going to even make £1000, then the work rolled in, phew!
The disadvantages of home self-employment
Working from home is not without its disadvantages, and I'm sure it's not for everyone. I have a constant feeling of pressure and perhaps anxiety as I never know if the work will dry up or if I won't make enough money one month. Even if I reach my monthly target I will continue to work my butt off as I never know what the next month will bring! There is no switching off and I am constantly checking my phone for emails and to search for work as I don't want to miss out on any suitable opportunities. I have notifications set up for all sorts of Twitter accounts and Facebook groups so I am alerted of work instantly. Sometimes you have to grab the opportunities really quickly. I've been emailed at 4pm before with the chance to work on a paid blog post, but they gave me only one hour to let them know! Also, there is always something to do which makes it hard to switch off. I always have an almighty to do list and never get on top of it! This can feel overwhelming at times and I can see how some people might reach burnout by putting too much pressure on themselves. Working from home means there is no switch off. I sometimes feel jealous Ben comes home from work and his day is done, he does not have to think of work until the next day and can leave work at work. It's hard to do this when you work for yourself.
The advantages of home self-employment
As much as there are many negatives (think also no pension or holiday pay as well as no security), there are also loads of positives:
I can fit work in around the family.
I can work in the car on my phone.
I can work from my laptop anywhere.
I can go to appointments and most of Bella's school events.
I can spend day times with my youngest when he's not at childcare.
I can spend time with Bella in the school holidays.
I can pick them up if they are sick and be at home with them without worrying about letting work down.
If I have a busy day I can stay up late to do my work, or get up early if I need to.
I make more money than my part time job and a bit more than my job pre-children.
I get to do something I love - writing.
I don't have to work for free (which I would have if I returned to my original job and paid for full time childcare).
My work is always varied.
I get to put my children to bed and be near them even when I am working.
So it's not all doom and gloom! I'm a highly motivated person so it suits me. I wouldn't change it for the world and I really hope it continues.
Income Report: July 2017
In July I earned £2113.54 from home!
This is my total before any outgoings, but I'm not going to get into all the outgoings here. There aren't too many outgoings though which is good, nothing compared to when I was only concentrating on my shop and nearly all my income went back out! When I was running my shop I always thought I was doing really well as I had sales daily, but I was actually only making myself 20% at most of the total incomings as there were just so many outgoings.
Home earnings breakdown
| | |
| --- | --- |
| Blog posts: | 1770.49 |
| Referrals: | 97.88 |
| Matched Betting: | 61.64 |
| Mystery tasks: | 26.00 |
| Online Boutique: | 78.95 |
| Personal eBay: | 78.58 |
Let's look in a little more detail at each earning:
Blogging £1770.49
I'm so pleased with this figure. It's incredible my blog has turned into an income stream for me. I'm amazed by this fact every day. For the first three years I had my blog I never monetised it and I really should have! I could have left my part time jobs a long time ago and perhaps my blog would be even more successful today.
Referrals £97.88
I'm not very good at affiliate marketing and so I'm not doing well with Awin at all for July! I've not even checked my account, but I think it was at £1.50 after I cashed out some winnings last month from a competition. I don't know how I totally feel about affiliate marketing. I don't want to push things on people or be a sales person. I like to write, not try to sell you stuff, unless I really recommend it and use it myself like Profit Accumulator and Nutriseed which are the two things I make referral income from. I use these companies and highly recommend them so I don't mind shouting about them!
Matched betting £61.64
This is now my quietest month so far with matched betting, due to the football season being over. It starts again soon so I hope to up my earnings. I've also spent a lot more time doing admin tasks on my blog when I've had a bit of 'spare' time and not so much matched betting. I'm now busy with the summer holidays, but going to try and do a little more matched betting if I can as I really want to make a couple of hundred from this each month.
I highly recommend using Profit Accumulator for matched betting as a beginner. They have so many guides and walk you through the whole process in the first few offers. If you are stuck you can ask a question in the forum and someone will get back to you. They also have a 30 day money back guarantee on their memberships, plus you can try the first couple of offers without signing up to anything.
Click here to try Profit Accumulator today!
Catch up on some of my previous blog posts about matched betting here:
I've made £300 tax free cash from home in 2 weeks and you can too!
£753.62 Matched Betting Profit Month One (and silly mistakes)
Not sure about matched betting? Make £40ish now to see if it's for you!
Matched Betting Profit 2 Months: £1341.81
Matched betting profit after 3 months: £1706.81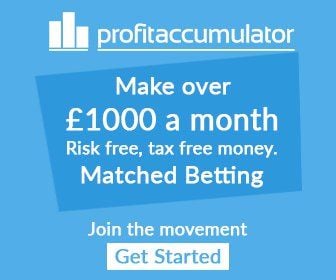 Mystery tasks £26
A quiet month on the mystery tasks too. I've avoided doing as many as I seemed to have higher paying blog posts to do using up most of my time, or admin that seemed more worth doing in July. As Reuben is only in childcare four mornings at the moment for 3 hours at a time, I only really get 2.5 hours to work without interruption at home and can spend this on one blog post alone sometimes!
Most of this money came from Streetbees this month, but I also use Roamler, Task360 and BeMyEye. All great apps worth downloading, but you do need an invite code for Roamler which you can hopefully find doing a shout out on Twitter with #UKRoamler #Roamler or #Roamlercode. I'll let you know when I have more of them.
Online boutique £78.95
A few more sales in my online fashion boutique this month which is great news! I've not decided whether to continue with it once I sell the current stock. I think perhaps a small selection of 30-50 items instead. I'm at about 90 items currently, but I used to always have 400-500 when my shop was my main focus. I also wonder whether to sell homewares instead as it's more relevant to me nowadays. Or just stick with the printed scarves perhaps.
Personal eBay £78.58
I now consistently have around 75 items for sale on eBay. I've been combing our attic as I want it clear. Most of our attic collection is Ben's things, but he's a bit of a hoarder, so it's convincing him to get rid of the things that have been in boxes for ten years that he obviously doesn't need! I'm a ruthless minimalist in comparison. If I don't use it, I don't want it. I'd rather someone be using it somewhere else! I sort through drawers, wardrobes, the attic on a weekly basis, trying to get us down to only what we need and use. Having too many things or clutter makes my brain fuzzy! I'd also like to convert our attic to a bedroom with ensuite one day, so there's no point in storing stuff up there as we may need to get rid of the lot one day!
August £1000 challenge
It's the summer holidays now and the children only have childcare for 9 hours a week, meaning I'm not sure where I'll find the time to do so much work from home! We also just spent 5 days in Germany so I wasn't looking for work as often as normal. I do really want to make £1500 this month and preferably £2000 again, but I need to be realistic that time may not be on my side this month. Plus I have the children all day Mondays and Fridays so I want to take them for days out to big parks and even the beach which is one hour away by car. I need to take the pressure off myself and allow for a quieter month if it needs to be.
So for August 2017 I shall set myself a £1000 target to make money from home.
Save
Save
Save
Save