These figures for home-based income opportunities will blow your mind
Posted on
The thought of earning money from the comfort of your own home is probably one that you've pictured at one time or another. However, you've probably talked yourself out of it because some things just sound too good to be true.
Well, dreams do come true, and there's nothing to stop you generating some serious income.
By no means is that a plea to make you quit your job and take a risk with your financial future. However, even if it starts out as a side project, there is some serious money to be made from your passion projects.
Here are just four killer examples.
Blogging
Speaking from personal experiences, blogging can be a great way to generate money from home. This is my full-time job, and it makes me a decent living. However, there are many others out there who earn six-figure salaries from blogging. Frankly, that's not something to turn your nose up at.
Wonder how much money I make from home? Check out my online income reports to see!
Of course, it does take time to establish a blog. Then again, the beauty of blogging is that you can do it around your schedule, which makes it the perfect side hustle. Write with passion to an audience that can relate to your opinions and insight. The advertising opportunities will soon follow.
Make money blogging tips and advice: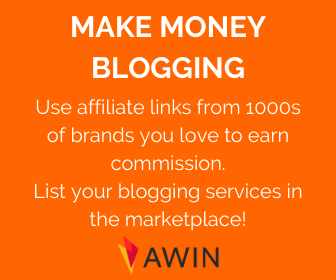 Selling products
Another way to generate money from home is to start a business. Modern tech makes this more accessible than ever before, and the opportunities out there are incredible.
Many of the best affiliate marketers have quit their old jobs to turn millions selling products on behalf of companies. Yes, millions! Just check out the link to see how one Body Shop reseller makes 3 million pounds per year!
Nowadays it's easier than ever to sell online with the likes of eBay, local Facebook selling groups and readymade ecommerce websites requiring no tech knowledge whatsoever.
You can make your own items to sell, join a drop shipping scheme or source and sell products.
Renting out your home
Utilising assets is always a good way of generating money, and what could be greater than the home itself.
Airbnb management services make renting out the property (or part of it) for short stays an easy task. And you can often charge roughly the same fee as a local hotel.
Even if you only do it for a few weeks over the course of a year, this can bring in some serious money.
Alternatively, film crews are often willing to pay big money to use your home in their scenes. Aside from the income, it'll be pretty cool to see your house on screen. Just be prepared for quite a lot of cleaning following completion.
Read how to use the sharing economy to recession proof your finances for more great ways to make money from your space, home and belongings!
Sell your skills
If you have a skill to sell, there's someone out there to buy it. With online directories for freelancers, finding gigs isn't difficult. Whether it's writing articles, designing images, or solving IT problems, there will be someone out there who needs your skill. You can essentially have a career from the comfort of home, doing what you love.
This puts you in a very flexible position, which is great if you're a parent or have dependents. Likewise, it's a great way to generate a base income while looking at other possibilities on the side. Just remember that you will need to pay taxes like any employed person, even if it's just a side hustle, so make sure you register as self-employed and away you go!
Save