Should you pitch to brands as a blogger?
Posted on
I was inspired to write this blog post after reading this article last week: This blogger tried to get free food and it was a bad, bad idea
Did you see it?
There are lots of bloggers who pitch to companies randomly and personally, it makes me feel a little uncomfortable.
Yes, I do work with companies, but I don't approach them out of the blue. In fact, I've never done this.
So how do I get blogging work if I don't pitch?
I only 'pitch' to companies I know are actively looking for bloggers.
I scour Twitter feeds and Facebook groups daily for blogging opportunities. I'm also signed up to websites such as Bloggers Required who send me blogging opportunities twice a week.
I'm signed up to several of these sorts of websites, so I regularly receive emails about companies that want to work with bloggers.
Check out my huge list of websites to find paid blogging work!
I also work with digital marketing companies, PRs and SEO agencies. These are the people I would pitch to, not the brands themselves.
PR and SEO companies do regularly work with bloggers for their clients and that is who you should pitch to, in my opinion anyway.
I've not done it for a while, but I used to Google 'blogger agencies' 'SEO agencies' and 'PR companies' and then email to introduce myself and ask if they had a blogger database I can be added to. I think this is a much better approach than directly emailing a brand and asking for something.
If you are going to pitch directly…
Then I think there's a way of going about it.
I think the problem in the above article was the blogger asking for so much. It probably came across to the company as the blogger asking for 'freebies'.
Now we all know, or at least any seasoned blogger will, that there isn't really such a thing as a freebie when it comes to blogging.
It takes a vast amount of hard work and effort to write a blog post, tirelessly promote it, build a community and following. But, I feel this is how the blogger came across.
It would have been a better approach to introduce themselves as a blogger and ask if the restaurant ever work with bloggers, or even if they can point them in the direction of their PR company.
They came across as quite cheeky just straight out asking for so much, before even knowing if they work with bloggers or want to!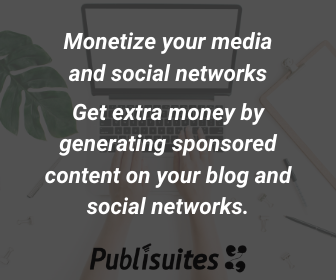 You may disagree?
As I mentioned, it makes me feel uncomfortable to pitch directly to a company.
I've not done it yet and I'm not sure I ever will.
That's not to say bloggers aren't successful by directly pitching and I know many do it.
One person once said to me 'no cheek, no chance' which I thought was kind of true.
So, what do other bloggers think about pitching? Yay or nay?
I asked in a blogging group what they thought about pitching out of the blue to companies.
Here are some of the responses I got:
To be honest I very rarely pitch. I do not find it to be a good use of time as the ratio of work vs no or no reply just does not make it worthwhile. I have pitched to people I have worked with before for things like conference sponsorship, but I never approach brands cold any more - https://someonesmum.co.uk
---
I think if you are pitching out of the blue, you have to understand you might be pitching to a business which is in any state financially and otherwise, and they may never even have heard of blogs. You are asking them for their product or service, so you want it and should behave as such - gratefully and respectfully. Contacting someone to tell them what a favour you are doing just stinks of about 30 of my spam emails every day - www.thebrickcastle.com
---
I don't think this pitch was well thought out but like any other business providing a service I think networking and pitching is essential. I often pitch to places that fit my blog in one way or another. I tend to make the initial email a bit more of an introduction and never stare I want XYZ. I've had really lovely and positive responses so far - https://www.scandimummy.com
---
If there is a brand I'd like to work with I do like to pop them an email to introduce myself. I don't have an issue with pitching but I think people should be realistic when pitching; is the brand a right fit for collaboration, does the brand need the collaboration? In the instance of this blogger, I feel the pitch was unrealistic as a Michelin star restaurant does not need a review or exposure - http://www.tattooedtealady.com
I am far too anxious to pitch to a company or business, I don't know how anyone like that has the balls to just assume the restaurant would open their doors to offer free food, they seem to just assume they would get it! - www.mummycatnotes.com
---
For me it's about developing relationships. I pitch to companies all the time but only if they resonate with my audience and I have something great to offer back. I highlight what I can offer to xyz company and how the relationship would work. I saw this last week on twitter and tbh, if this person supplied stats and reach which could be verified and their target market was vegan and the restaurants target was that then yes, this could be worth looking in to. I think a lot of companies simply aren't aware of what social media can do for their biz - www.meandbmaketea.com
---
I only pitch for small value products, which are good for my niche. Like all natural and eco-friendly items. And 8/10 occasions I'm successful. I'm not requesting just any free stuff, just the things me and my readers genuinely interested in - www.captainbobcat.com
---
I pitch regularly and whilst I agree this was not a well thought out pitch, I feel very strongly that to shame them on social media was a vile attempt at publicity. The fact it worked makes me think that this blogger should actually be given that free meal, or maybe even send them an invoice. You cannot buy the publicity this restaurant got because of this bloggers email - www.mumoam.co.uk
---
I have pitched to many companies before out of the blue, offering a review in exchange for service. I have only had positive responses so far; be it hotel stays, meals in restaurants or experiences such as spa days and adventure days out. Many brands really do welcome a pitch, especially if you're audience fits with their target market. I do think it's so important 'how you pitch' though and who too. I always see how friendly the brand are on social media first (I retweet them or interact with them online before I send a pitch) and when I e-mail I always break down what I'd love to do, why it is of benefit, examples of previous collaborations and details of my audience and reach. I think the pitch sent in this case wasn't well thought out, but the restaurant still got 'exposure' because of the situation - www.lifeunexpected.co.uk
---
I think many bloggers have unrealistic ideas about how 'big' they are. Especially when it's local restaurants, eateries and attractions. Even if you have 10k followers, only a tiny amount of those people will see the blog post and only a tiny amount of those who do will find it relevant and only a tiny amount of them will be local enough to make use of the review. That makes it not cost effective for many local businesses and bigger chains often don't need the exposure.
I've seen some ridiculous demands from bloggers and I just don't get it. You've got to be realistic with your pitch - Askyerfather.com
---
I pitch to companies but you have to be realistic and respectful. I wouldn't pitch for something unless I felt I offered something that benefitted the company - www.dadgeek.co.uk
---
I'm annoyed with the use of the word 'free'. Building up a blog and network requires significant work. To get the 60k page views my blog gets per month doesn't happen by accident. This really galls me that the restaurant concerned has behaved that way. If I had a pound for every time I received a pitch asking me to work for free I'd be able to, erm, work for free! www.cannyfood.co.uk
---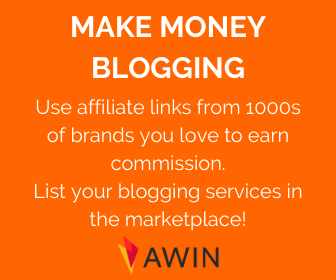 Make money blogging tips and advice
List of websites to find paid blogging opportunities for your blog

Make money from your blog with Awin affiliate marketing

4 ways to find paid blog opportunities

Make money from your blog without ads
How to improve your DA (domain authority)
Make money blogging with Get Blogged

Make money blogging with Considerable Influence

Make money blogging with Press Loft

Make money blogging with Bloggers Required
Make money blogging with Encatena
Make money blogging with Publisuites
6 secrets to make more money from your blog

All make money blogging blog posts

How I drive traffic to my blog
10 ways to make money blogging
Everything you need to stay organised and productive as a professional blogger
Is it really possible to make money blogging?
5 reasons to use Awin as a blogger
Get Blogged pay-outs are rising for bloggers
Blog income report: how I made £31,000 from home in 2019
Blogging tips and advice
Please pin me:
Save
Save
Save