Christmas comes early: My First Scalextric review
Posted on
Something has just happened that Ben has been dreaming of ever since we had children. We have our very first Scalextric set! We were very lucky to be sent My First Scalextric to review with a fun campaign theme of Christmas coming early. So what better excuse to have a fun filled morning pretending its Christmas whilst having a sort out of all our festive decorations?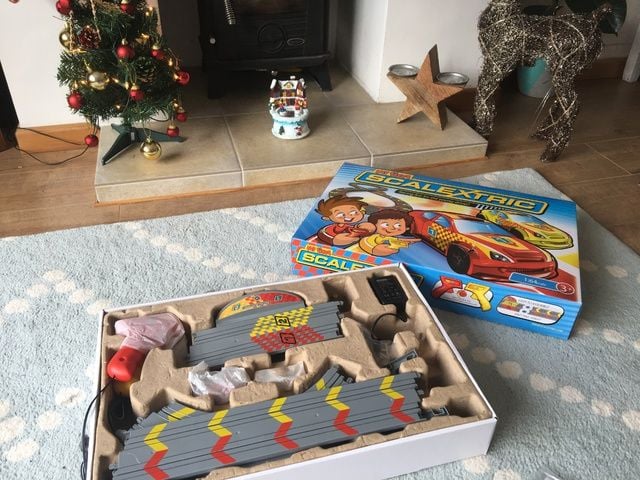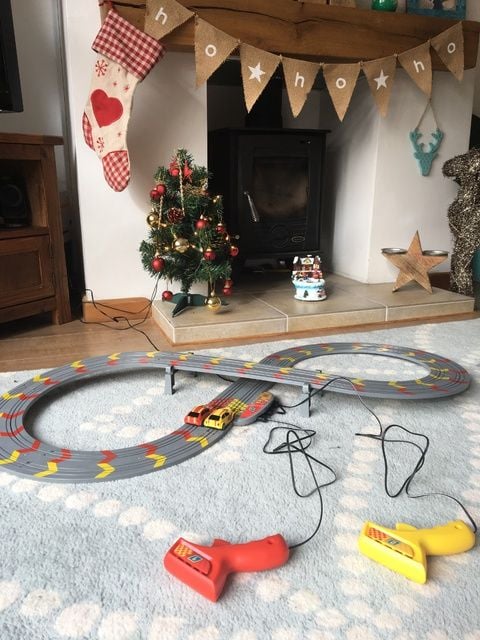 My husband Ben was the most excited to receive a Scalextric set. As soon as we had children he asked when they'll be old enough for Scalextric. It's the first and only section he'll go to if we visit a toy store. Boys will be boys!
Thankfully the children were just as excited as their Daddy. We don't have many electronic toys other than iPads, so they were thrilled to see the cars whizzing round the track. It's a real novelty for them to play with toys that move by themselves!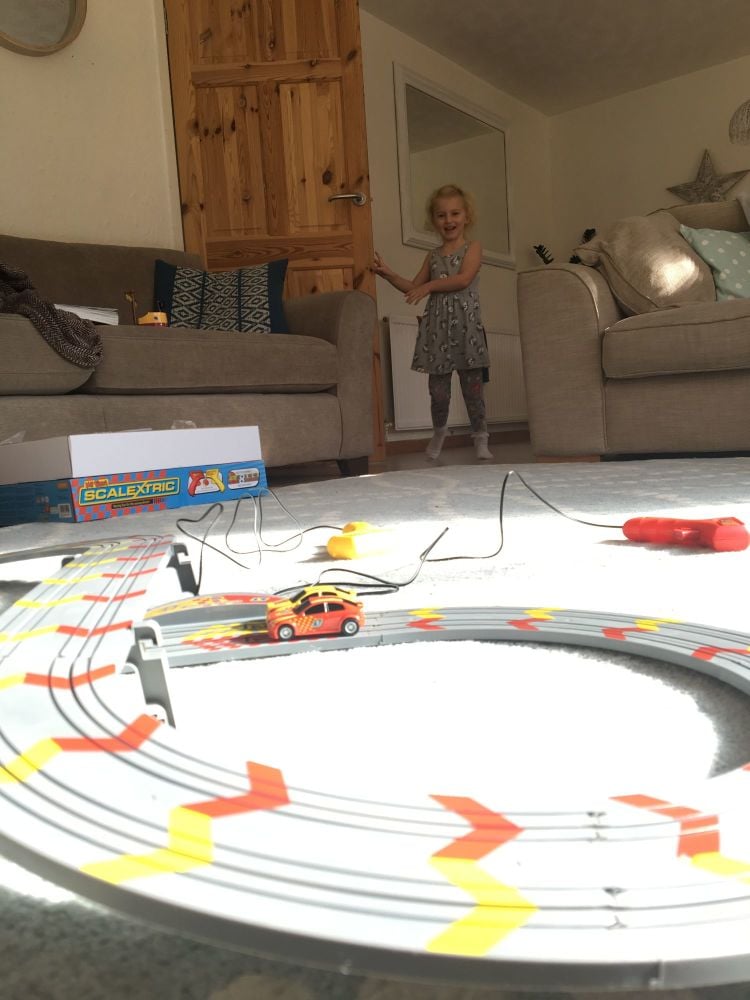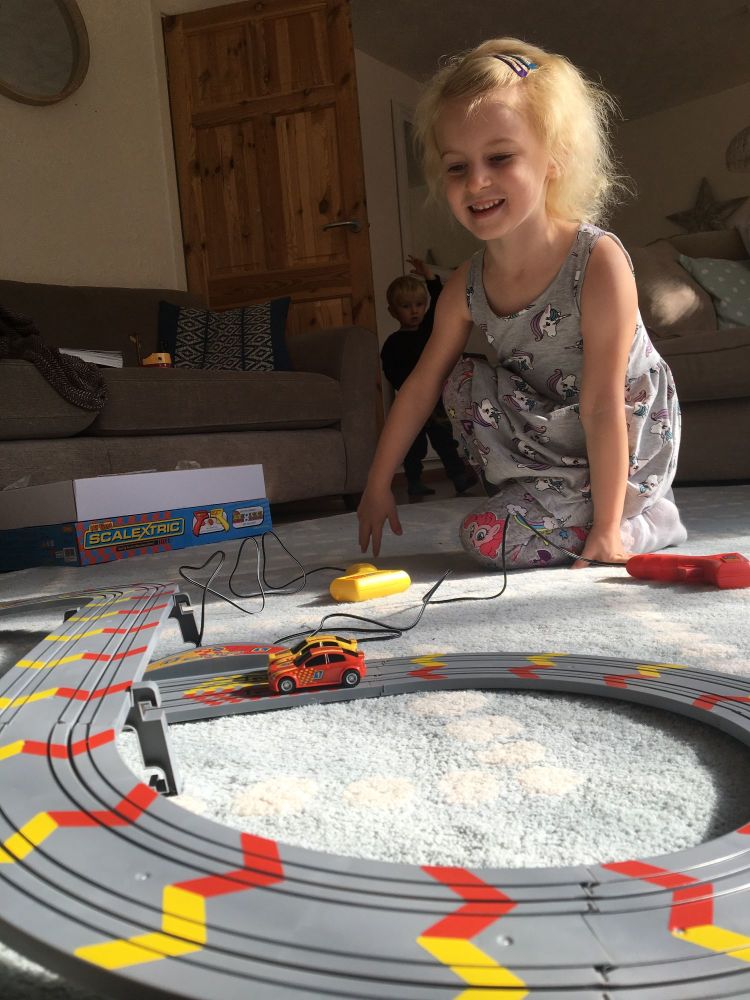 We told the kids we had a surprise and it was pretend Christmas. Knowing how pleased Ben was to finally have a Scalextric I kept the children busy in another room whilst he set the track up. He took quite a while, but not because it's complicated to set up at all, in fact it only takes a few minutes, but because he wanted to play with it by himself before the children were all over it!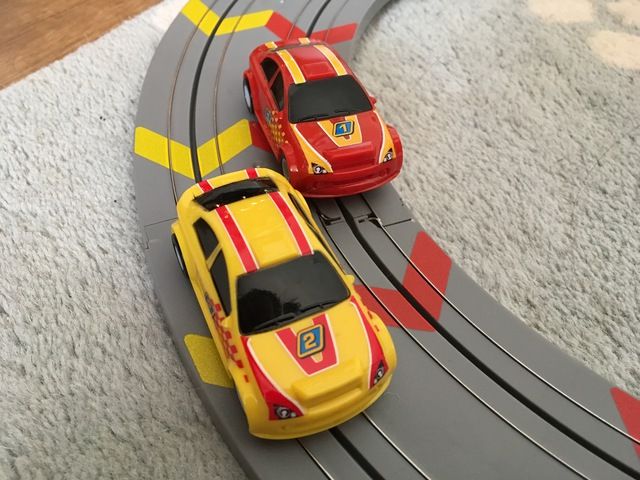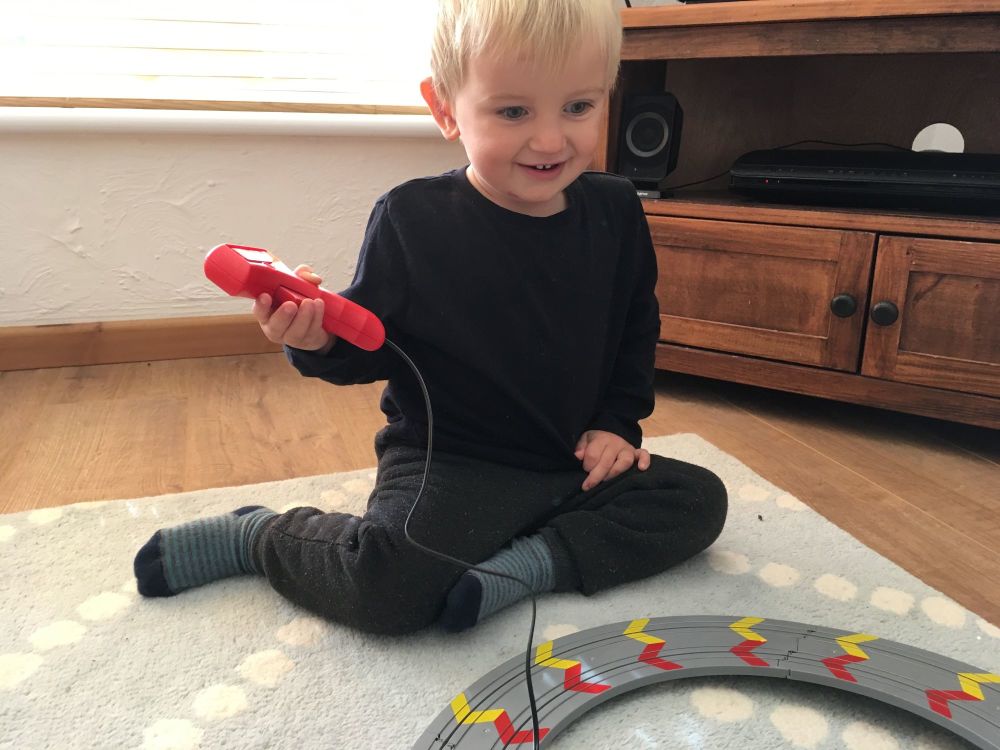 I just knew Bella and Reuben would be so excited to play with this set and their little faces lit up as soon as they saw it. They took no time at all to pick a colour car each and grab their controllers. Ben's competitive streak shone through as he tried to get them to play properly, but I reminded him they are only age two and five! The track suggests it is suitable from age 3. Reuben is age two and a half just now, but he had a whale of a time playing with the set. It's the most happy I've seen him with a new toy for a long time. He may have even been more excited than Ben.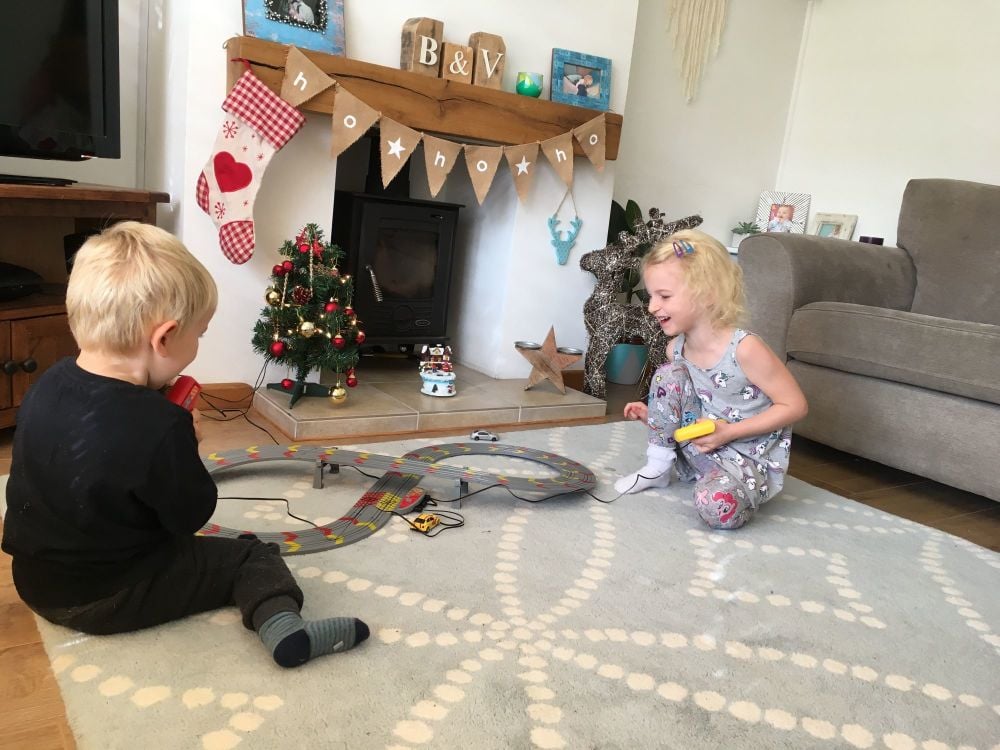 One of the best things about My First Scalextric is how fun it is for all ages. Even I had a go and I must admit it's so much fun whizzing the car round the track. It's also a bonus to find a game that the children can enjoy together and it not be too old for one, or too young for the other.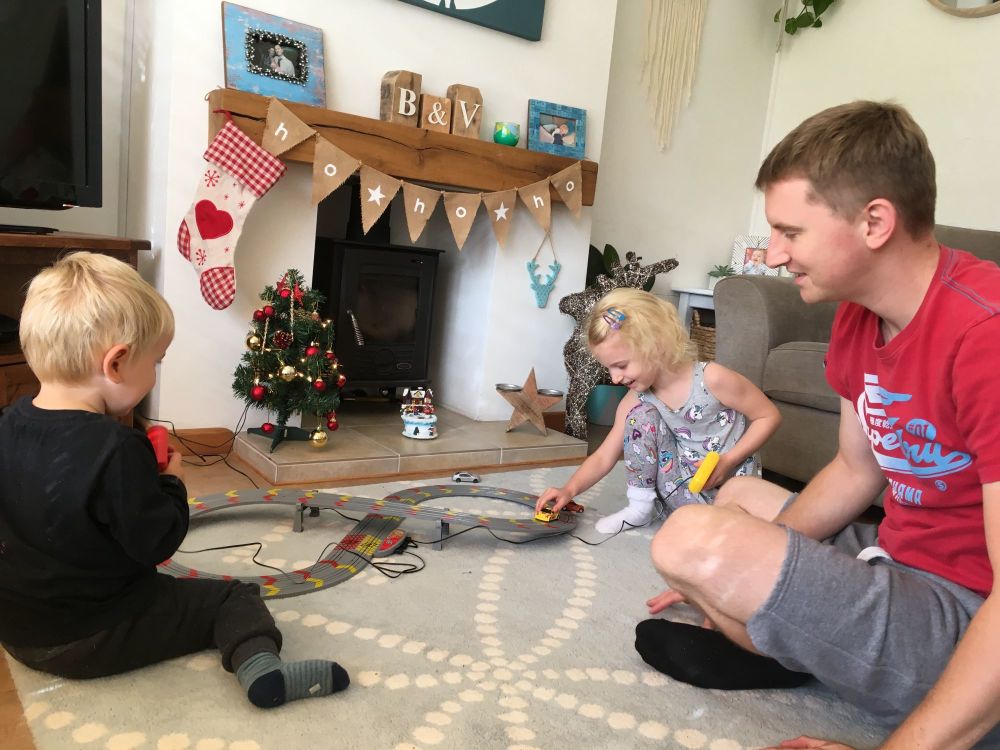 If you're looking for a highly enjoyable game for the whole family this Christmas, I'd highly recommend a Scalextric set. I've no doubt in my mind that this is going to become a firm favourite for both Bella and Reuben. It's going to provide hours of entertainment as the nights draw in and we spend plenty more time indoors.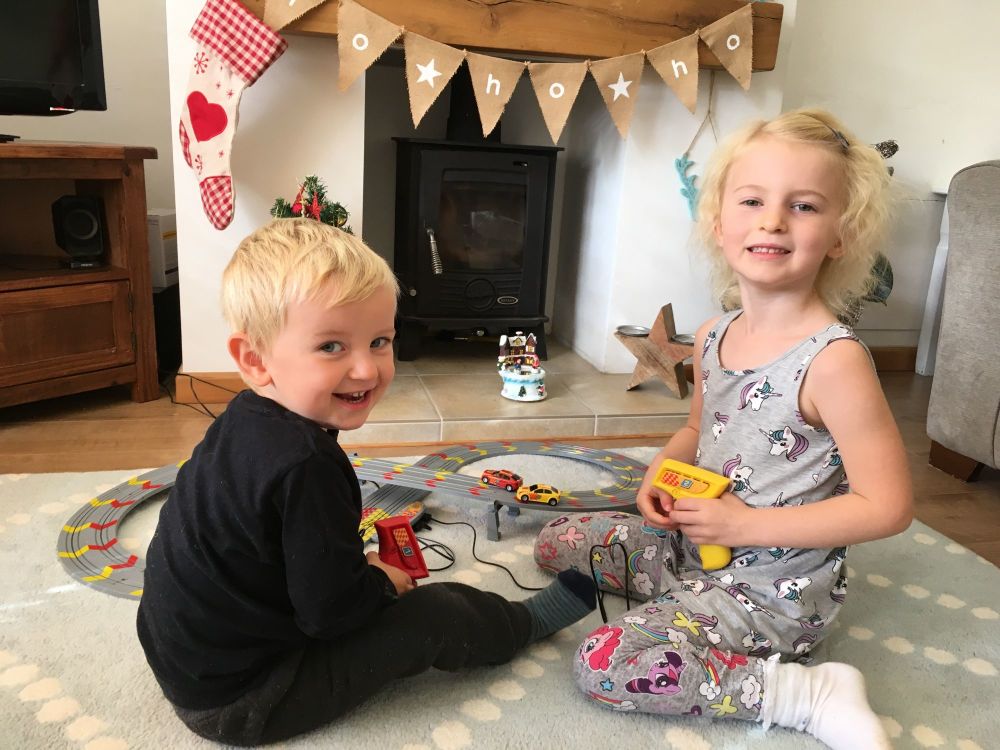 Click here to see the set we reviewed.
*collaborative post