Halloween costume and decor inspiration from Etsy
Posted on
Halloween is creeping upon us and I know it won't be long until Bella, my eldest at five years old, will soon become aware of Trick or Treating and all the fun of Halloween. It's not been something we've particularly taken part in whilst the children have been so young. We have carved a pumpkin and had pumpkin soup with the innards, but so far that's been our only Halloween themed tradition. I'm sure Bella will start hearing about all the other activities from the children at school and will be asking to take part!
I'm undecided to whether I agree with Trick or Treat and don't know if we'll ever go, but a good old themed party is always fun! Dressing up as ghouls, witches and Draculas is perhaps one of the most fun fancy dress themes there is. As for traditional games there's apple bobbing and guess what's in the box (of course you must fill it with slimy and peculiar feeling things!)
Decorating the house is also extra fun for a Halloween. There's nothing quite like it. A carved pumpkin with a glowing candle just sets the scene for autumn and darker nights. It gives a warm glow and feeling of cosiness as the days get increasingly colder. Hanging spiders, webs and ghosts all around the house is fun for adults and children alike.
One of my best memories from Halloween is dressing my mum as a mummy. We wrapped her head to toe in toilet paper, sealing with selotape round and round, leaving only her eyes peeking through! It was one of the funniest costumes to ever make and the funniest site you've ever seen once complete!
You can save money at Halloween and make your own costume, but if you're looking for some inspiration for décor or costumes, Etsy is really the best place to look. Here are some of my favourite picks to start you off: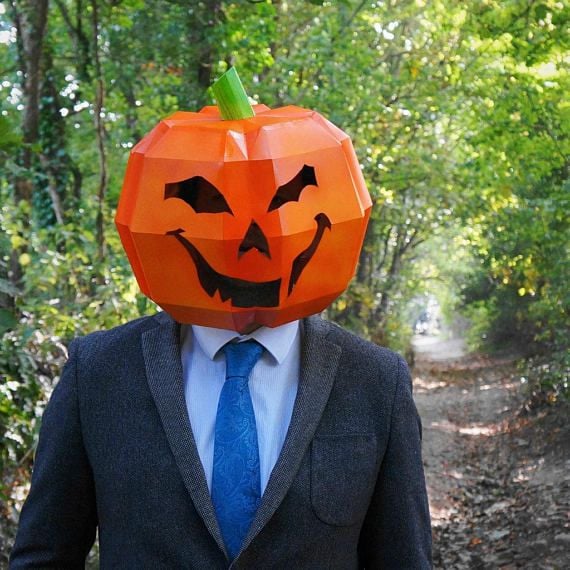 Pumpkin - Build and carve your own from cardboard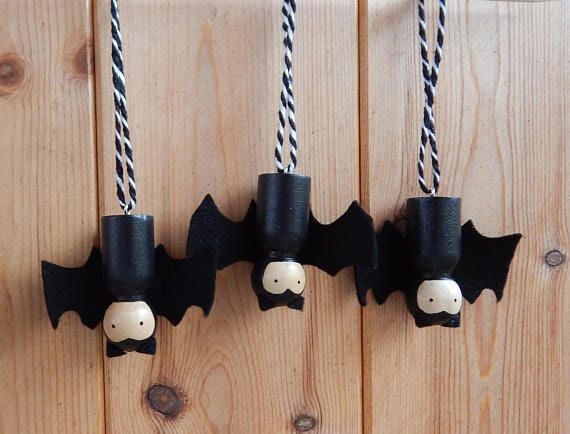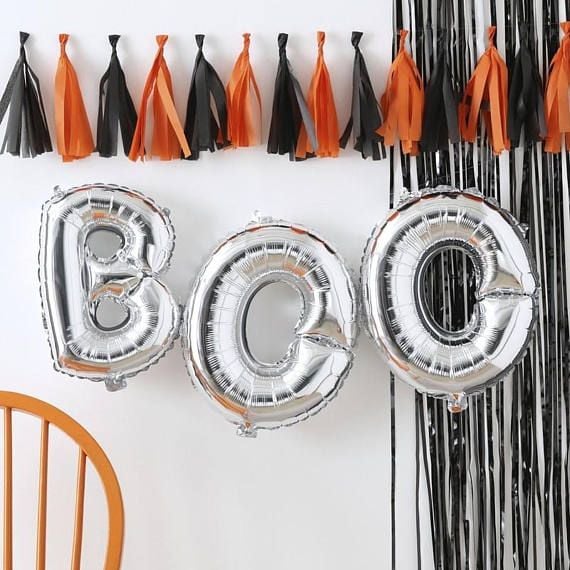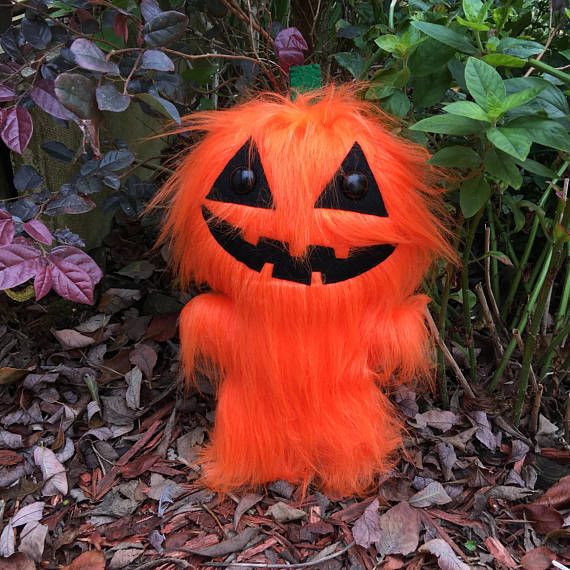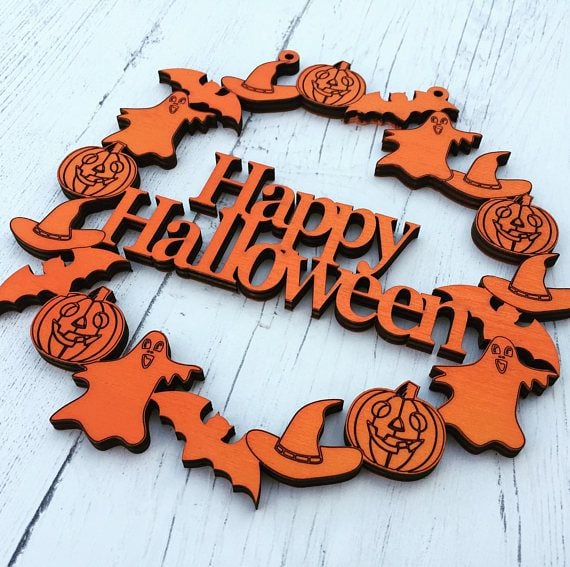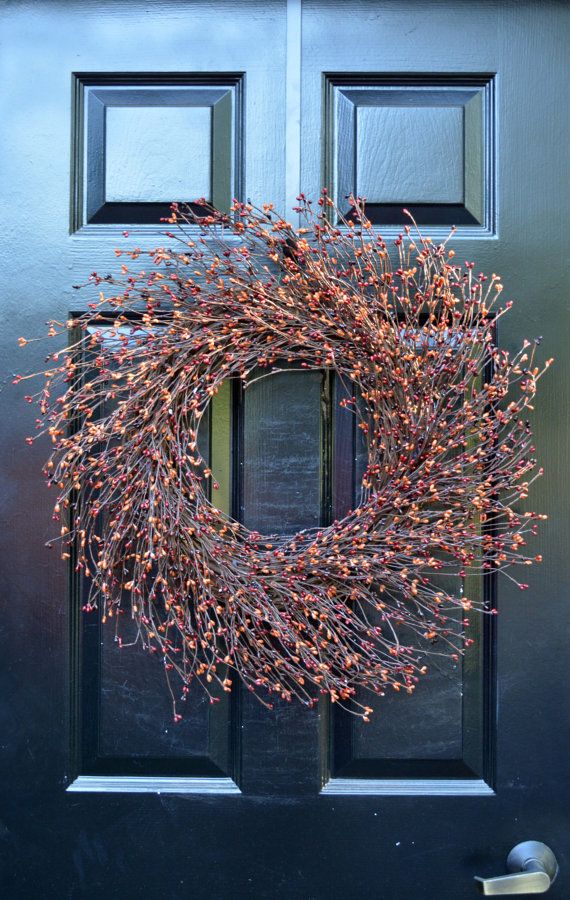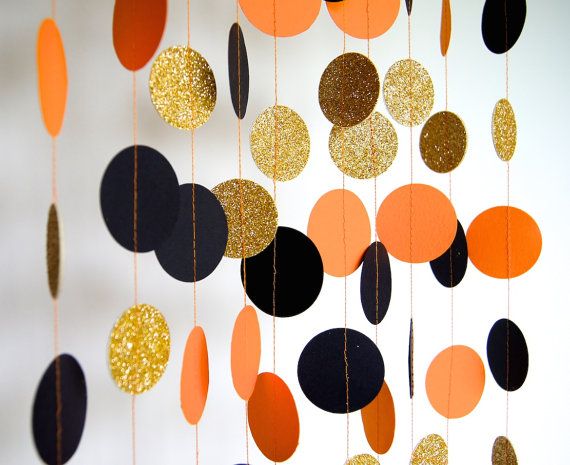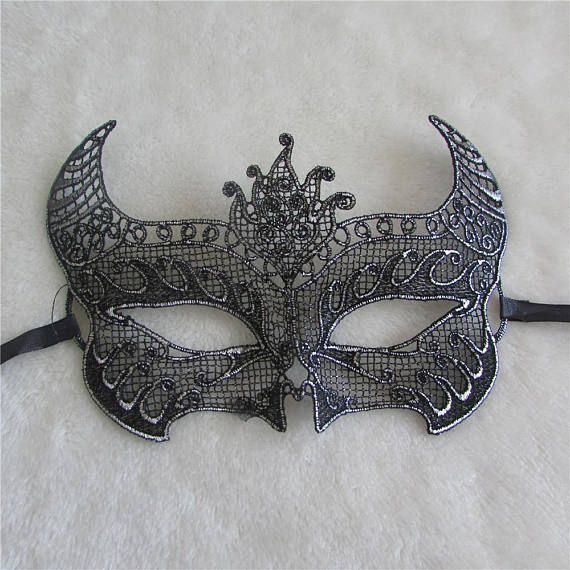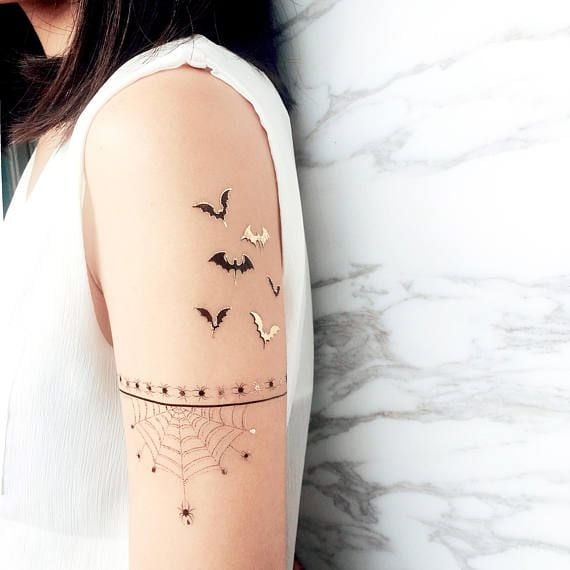 Halloween Bat Temporary Tattoo