Discover free money offers and more UK freebies on this great resource page.
Learn how to get free cash, free food, free gift vouchers and more amazing freebies, such as a Freetrade free share worth up to £200 or £20 free cash with a chance to win £20,000, from the below companies.
I get really excited when I discover how to get free money in the UK and I want to share the offers with you, so you can do the same.
It's not often companies give away cash or goodies for free, so hopefully you'll find a great deal on this page and get some free money.
If you need more money then check out my other pages to learn how to make extra cash at home and lots of money saving tips.
Remember: If you choose to use any of the investment apps to invest in stocks and shares then, as with all investments, your capital is at risk as the value of your shares can go down. However, you are not obliged to invest in any of the apps I share here and can use them for the free share offers only!
This page contains affiliate links and ads.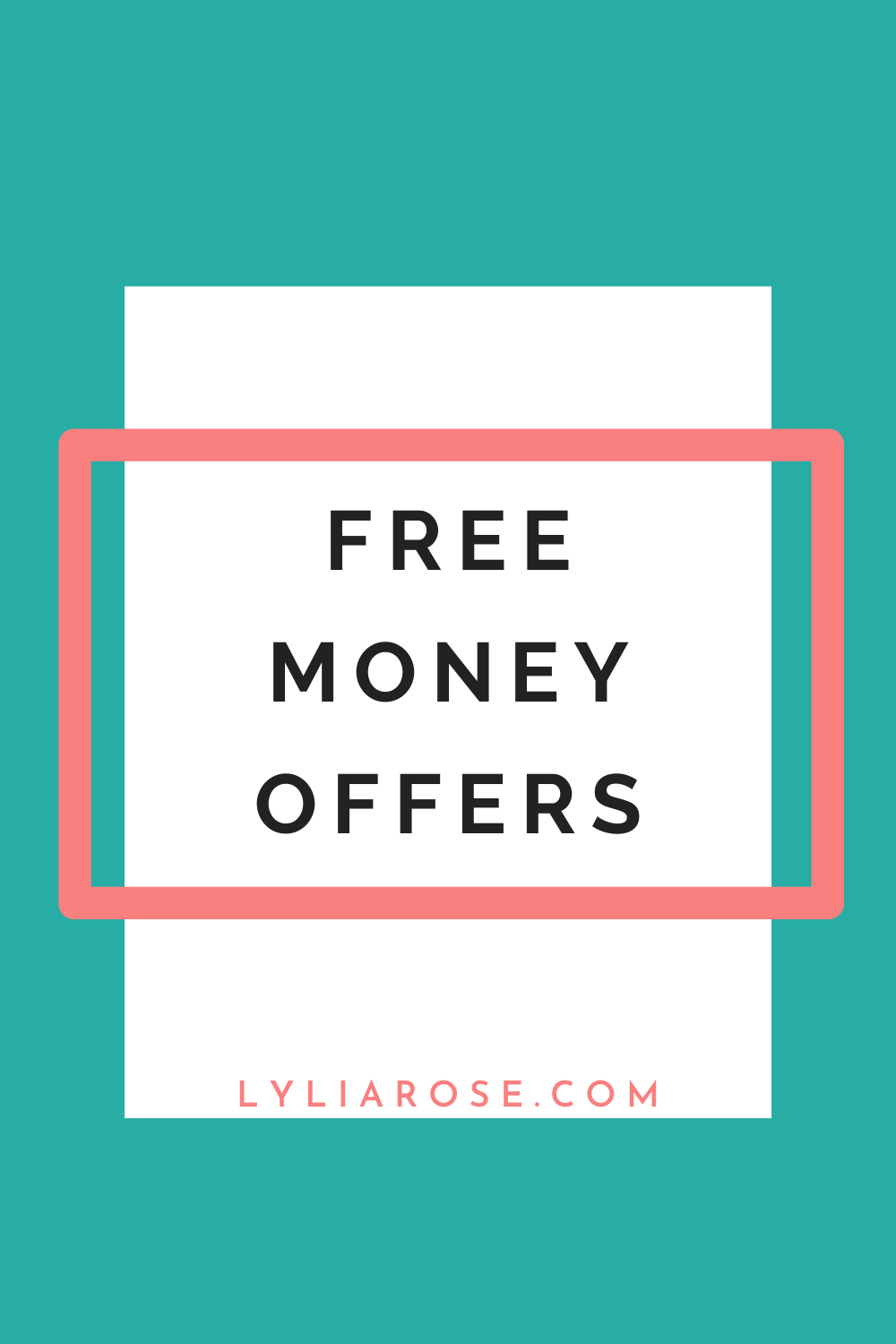 Please share this page with your friends and family:
Check out these great offers and sign up to get free money, free mobile phone credit, free shares and more :)
Chip new customer offer: £20 free cash with £1 deposit when using my Chip promo code LROSE22
New Chip customers can enter Chip app promo code
LROSE22
when signing up to the autosavings app to grab £20 free cash.
Simply deposit £1 to qualify!
Full terms and conditions are at https://getchip.uk/20k-giveaway/lylia-rose
Plus, enter your name and email for a chance to win £20,000 as a new or existing customer!
A free share worth up to £200 is waiting for you!
Tap my link to register and find out what share you will get!
Use my Orca promo code BD3GK when signing up.
Or click my link to get your free share: https://orca.app/rBD3GK
Register, deposit £1 and once it clears (it can take 30 mins) then you'll find a free share scratch card on the home screen of the app!
Find out more in my Orca free share blog post!
Sign up to the Shopmium app and they'll give you a free referral offer on your app.
Previously this has been a free Dairy Milk, free Nutella and free Ben and Jerry's.
As I type this it's a tube of Pringles. What will yours be?
Last year you could get a whole box free, but this year it's 50% off your 1st and 4th box, which is technically one whole box free!
Enjoy 50% off your 1st and 4th boxes. Enter VEGBOX50 at checkout
To redeem offer, add a weekly fruit & veg box to basket and enter the promotional code VEGBOX50. Your first, highest value box will be 50% off (minimum box value £12 and maximum value of £27.50) then after receiving 2 full price Abel & Cole deliveries, a box in your 4th order will also be 50% off. £1.50 delivery fee applies. Offer does not apply to those who have an order or delivery in place with us already
I use Neveo to send a monthly album with our family photos to my husband's Gran in Germany. It's simple, practical and it really makes her happy. I think you'll like it. Easily send photos to grandparents or family members. Install the app and try it with my code RMKKRU to send your first album for free!
My favourite cashback site. We made £800 cashback in our first two years on our normal online shopping, MOTs, insurance and travel.
Don't miss out on free money. Sign up below and install the browser extension and app so you never miss out on free cash.
Sign up to Quidco to get cashback on your online purchases. Top Cashback is my fave as you probably know, but Quidco often has some retailers that TC doesn't, such as Amazon and H&M. If you sign up with my link then you'll get a £5 bonus once you earn £5 in cashback.
"Easily save money on your favourite brands
It takes just a few clicks to get cashback
It's also completely free
Get cashback and/or discount codes for every purchase"
I regularly run giveaways on my blog with prizes of cash, vouchers and other goodies.
So far in 2021 I have been giving away a £100 cash prize to the lucky winner's PayPal every single month.
The amazing OhMyDosh website gives away £10 every single day. Simply log in to your OhMyDosh account to see the winner at the top left each day.
They also have a weekly giveaway where they give £50 to one user who has shared their referral link that week.
Make some extra money in your spare time with smartphone apps and these online websites :)
Win real cash and other prizes in these online lotteries that don't cost a penny to enter :)
Snap your receipts, collect points, exchange the points for money to your PayPal account or gift vouchers :)