Find her the perfect personalised Christmas gift at GiftsOnline4U
Posted on
Are you one of those people that struggle to know what to buy people for Christmas? Especially for the woman who has everything? Well, I'm here to save the day! Read on to discover where to buy the perfect Christmas gift for her.
Where to shop for the person who has everything
I was recently contacted by GiftsOnline4U to see if I'd like to review an item. As Christmas is just around the corner, it seemed the perfect time to treat someone else instead of myself. I know my mum is a big fan of personalised gifts so choosing who to treat was easy. Choosing what to treat her with was not easy at all. Not because I couldn't find anything on their website, but because there is just SO much choice!
The website is filled to the brim with Engraved Gifts for Her, him, kids, babies, you name it and they've got it. I finally decided to go with something that was practical as well as personalised.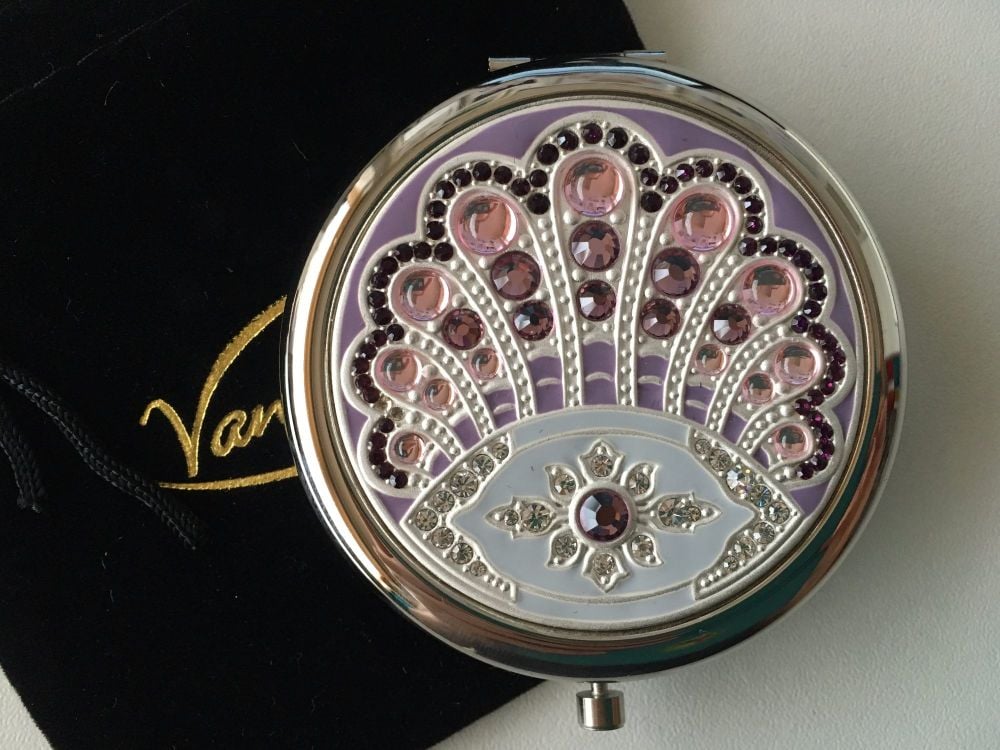 A lovely sparkly purple gem mirror that I hope is right up my mum's street! I'm pretty sure it is. She loves glitzy shiny things and it's definitely something useful too. Plus, I decided to have a message engraved from the kids. So it will be a Christmas present from my children which I think will make her love it even more. Just hopefully she won't come across this blog post before the big day! I don't think she ever reads my blog so it should be safe.
The place with thousands of unique gifts
If you're looking for a unique selection of Personalised Christmas Gifts then GiftsOnline4U is the only place you need to go to. Seriously. They have over 4500 items for sale! If you can't find something in amongst 4500 items, then your recipient is seriously fussy.
I'll give you an example. They sell personalised watches, jewellery, toys, decorations, bottles, glasses, keyrings, letter openers, tape measures, cheese boards, aprons, vases, pocket watches, t-shirts, trinket boxes. The list goes on. And on. And on. You get the picture, they stock everything and they personalise it too!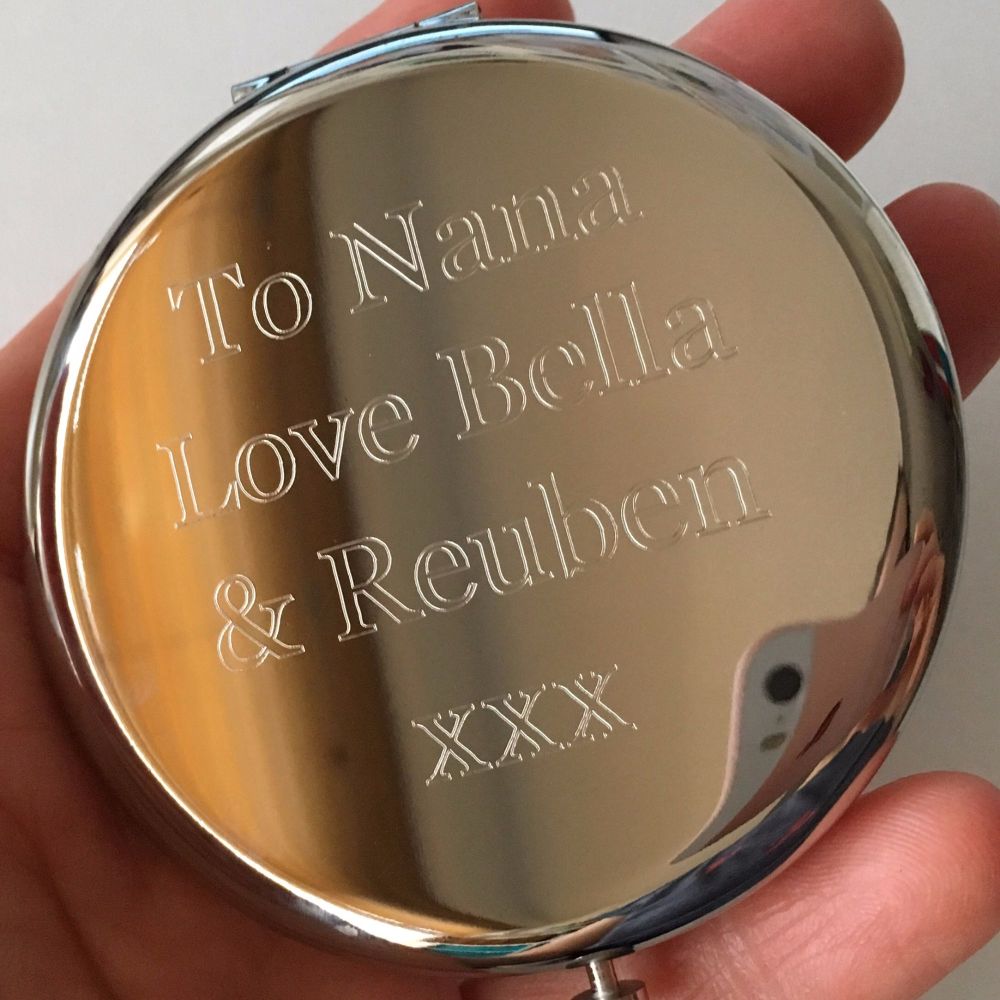 I'm really impressed with the pocket mirror I received. It's a great weight. You know, nice and weighty and feels like high quality. Not thin and cheap feeling. It also came in a presentation box with velvet pouch to stop it getting scratched in a handbag. It's a lovely gift and the perfect idea for someone who has everything or who you're not sure what to buy. A pocket mirror is always useful and a personalised engraved one is a keeper.
The mirror I chose is £34.99 (with free standard delivery) and you can choose up to 5 lines of personalised text. I think the engraving looks great, don't you? It is beautifully done. I chose the standard font, but you are able to pick another if you wish. There's also an option to add a greetings card which is perfect if you are purchasing as a gift. If you're short on time and need speedier delivery there's an option to upgrade to a next day service. If you want to treat yourself, simply have your own name engraved.
I can't wait to give the mirror to my mum. Doesn't it look great?