Trolls Christmas gift guide for kids
Posted on
The animated film Trolls is always going to have a special place in our memories. It's the first family film that both Bella and Reuben equally love and will both beg us to put on. Once on the screen they're glued. As soon as the film finishes they'll both instantly ask for it on again. I think it's the first full film that Reuben, age two, will sit through. As soon as that first song kicks in they're both singing and jumping around the living room!
It's also a kids film that me and Ben don't mind sitting through. Some kids films are so tedious for us adults to watch, especially more than once, but with Trolls it's not like that. I usually potter about when they have a film on as it's a great chance to get things done whilst the kids are occupied, but I find myself stopping and watching scene after scene if Trolls is playing.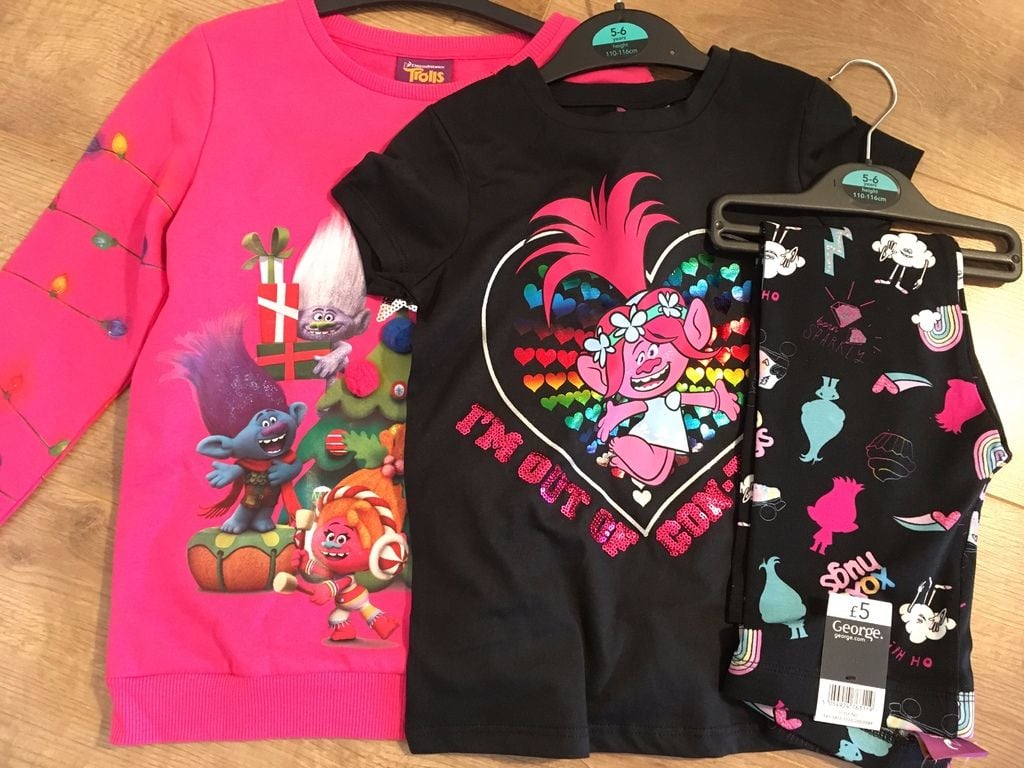 It's totally enjoyable for adults too! It also brings back great memories of having Trolls as a kid! I only ever remember having a couple of little ones, perhaps even out of a cereal box. I was always jealous of my friends who had big ones. I also have a memory of losing a Troll with turquoise hair and being really baffled with where it could be.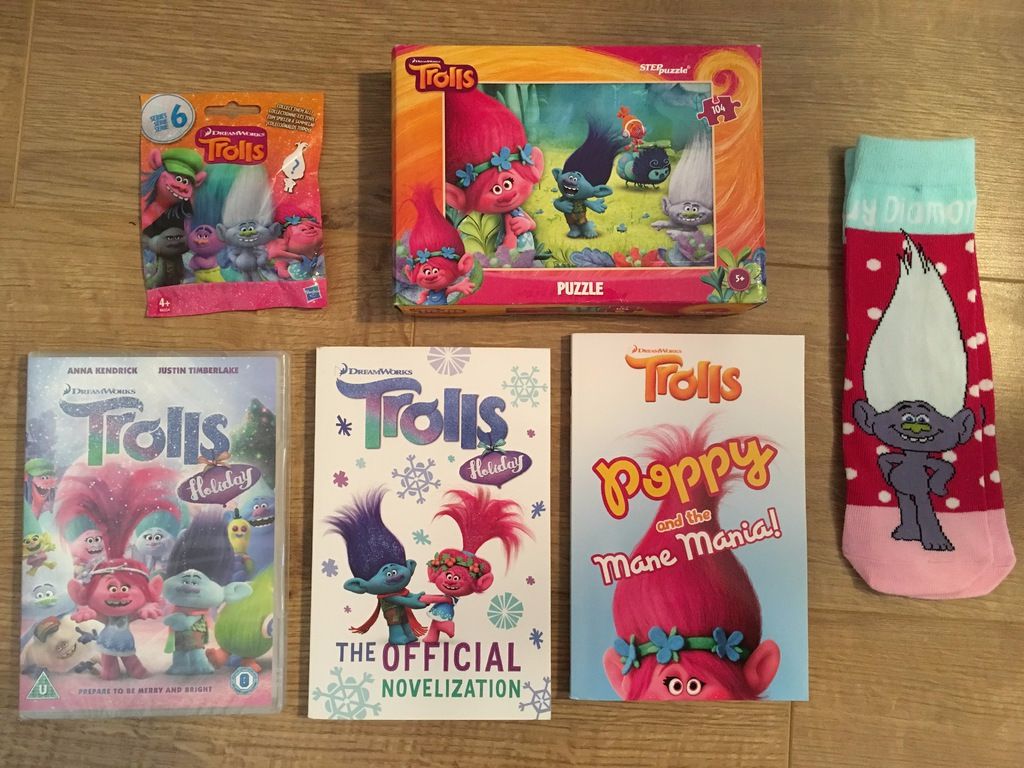 I've been very lucky this year to receive an incredible Trolls bundle courtesy of Trolls and Universal Studios. I simply couldn't turn it down as the kids are such huge fans. They're going to be buzzing on Christmas day when they open these amazing Trolls gifts! They're going to be very, very spoilt indeed.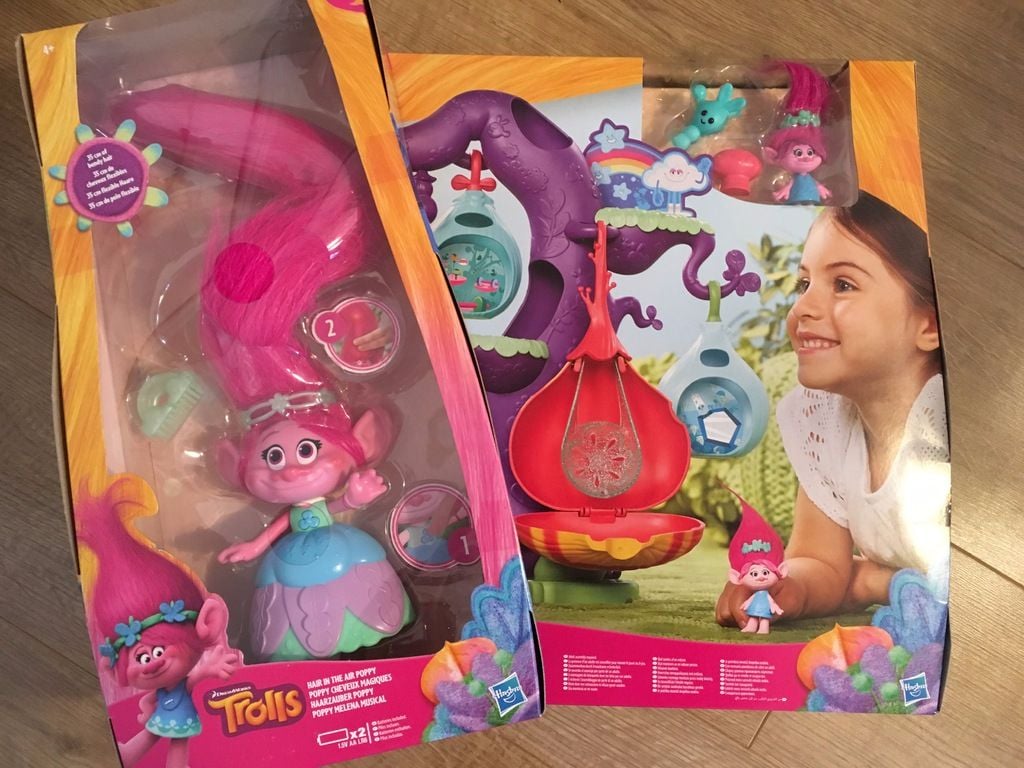 The gifts are all perfect. The clothes are Bella sized and she's going to be ecstatic. They've really covered everything for every possible child – books, DVDs, puzzles, toys, figures and clothes. There's something suitable for all tastes, though I'm sure all children will love the whole lot! Everything we received can be purchased as gifts for your very own little Trolls lovers too. It's all available from popular retailers.
Here is your ultimate Trolls lover gift guide for Christmas 2017 and beyond: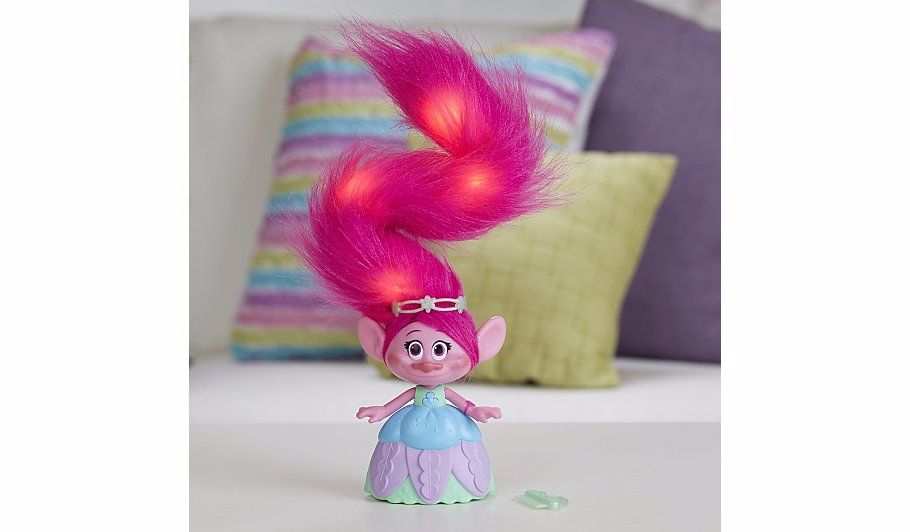 Hair in the Air Poppy
RRP £28.99 - Available from Amazon, Toys R Us, Argos and more.
An amazing large sized Troll doll with magical light up hair!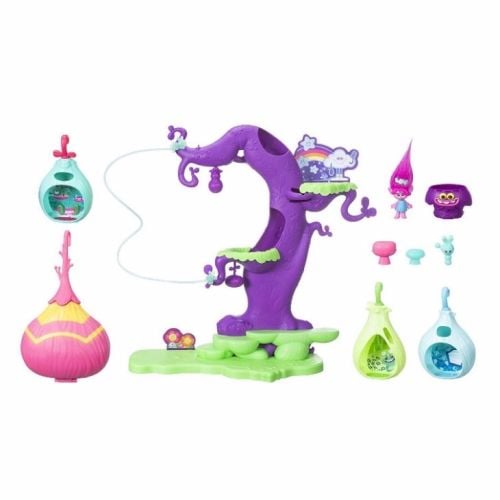 PODular Trolls Tree
RRP £44.99 - Available from Amazon, Argos, Toys R Us and more.
Kids can create their very own Trolls town by rearranging the movable pods and making their own version.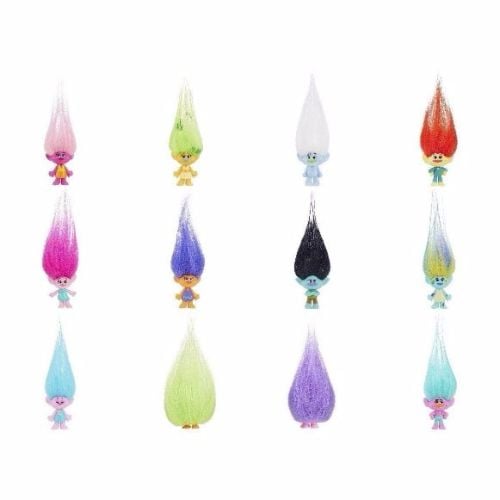 Trolls Blind Bags
RRP £3.99 - Available from Amazon, Toys R Us, Argos and more.
There's something so exciting for kids receiving blind bags. They'll get a cute mini Troll figure at random with one of their favourite characters.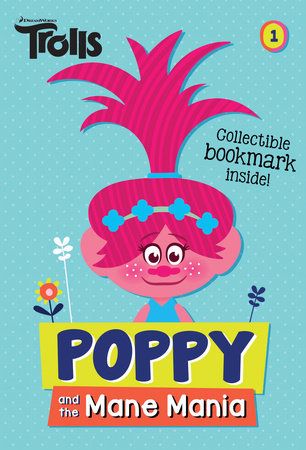 Trolls Poppy and the Mane Mania
RRP £5.99 - Available from Amazon, Waterstones and other book retailers.
Trolls are releasing a new chapter book series and this is the very first one! Suitable for children aged 6-9.
'Poppy and her friends get fancy new 'dos for a party. But when they're called out on a wacky and wild adventure, will they still be party perfect?'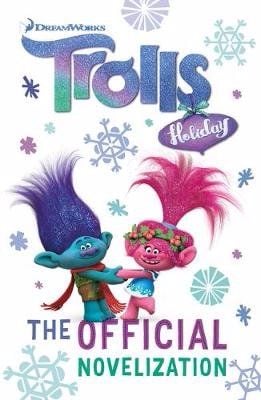 Trolls Holiday and the Official Novelization
RRP £5.99 - Available from Amazon, Waterstones and other book retailers.
Have you watched Trolls Holiday yet? We caught it on Channel 5 on Sunday! Luckily we recorded it and the kids watched it instantly again after as they loved it so much! A book is available too, perfect for bed time reading.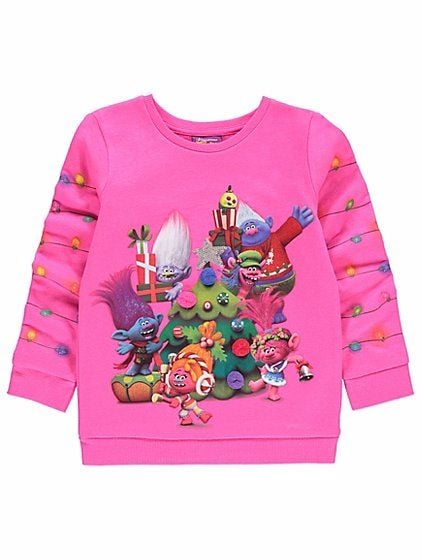 Trolls Christmas Sweatshirt
RRP from £10 - Available from ASDA George
The ultimate Christmas jumper for any Trolls fan! Bella loves pink, so she'll be bouncing off the walls when she receives this!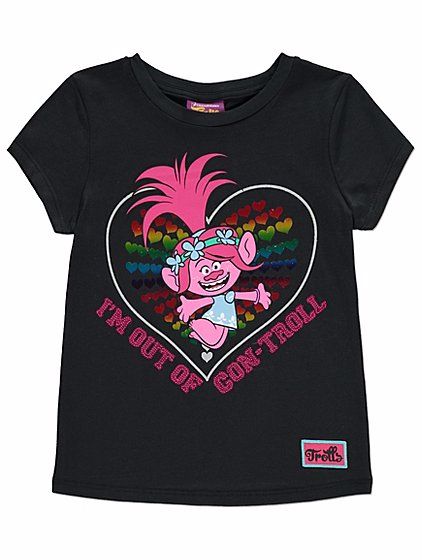 Trolls Poppy T-Shirt
RRP from £6 - Available from ASDA George
Asda have the best range of Trolls clothes for little ones this year with brilliantly bright Troll-esque colours and the characters popping out.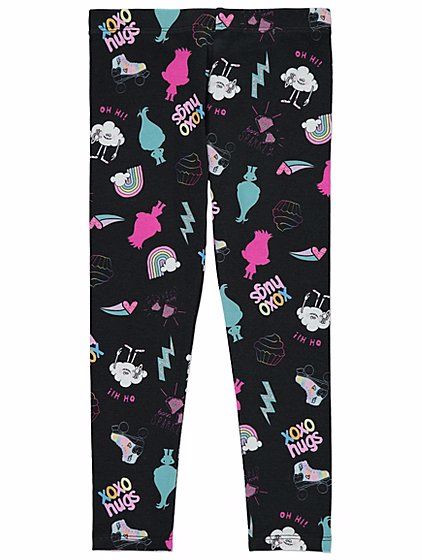 Trolls Leggings
RRP from £5 - Available from ASDA George
What kid doesn't wear leggings? So good for playing in and offering all day long comfort. The only thing better is a pair of Trolls printed leggings!
Final word
If you have little ones who are obsessed with Trolls too, I hope this has inspired you to find some perfect themed gifts for Christmas.