Money Making Mums Blogger Interview: Hannah from Hannah Elizabeth
Posted on
Hello, welcome to my Money Making Mums Interview. Please tell me a little about who you are, where you're from and where you blog.
Hi! I'm Hannah and I'm a mature student who also loves to blog at www.hannahelizabeth.org. I also have my own business which is a huge passion of mine!
This series is all about mums being able to make money from home. Can you tell me what you do from home to make money?
I am an Independent Distributor of SheerSense, which is the UK broker of Senegence. The business is now huge in the US and it's only just hitting the UK. I sell long-lasting makeup and skincare that actually works. The products are amazing and really do speak for themselves. I am so happy I took the leap to join.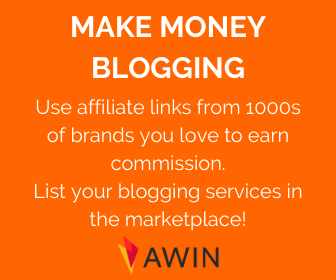 What makes it suitable for mums?
I'm an Independent Distributor and while there are guidelines to follow, this is very much my business. I can put as little or as much time into as I want to and it fits around my schedule. I work mainly online but you can also spread through word of mouth, to family and friends. The reason this is so great for mums is because you're already taking to like-minded people who want easy to use products that work and last. It's almost like a ready-made customer base.
What do you love about working from home?
I love that it works around my schedule and I can do it in my free time. One of the obvious benefits is that I make extra money which helps with expenses and takes the financial pressures off a little.
What are your top three negatives to working from home?
Of course there are a handful of negatives and for me, it's that I can never stop thinking about it. I'm so excited by the potential, I'm constantly thinking about what I can do to grow it even more.
I think I thought it would be easier than it is. You don't immediately start earning thousands but you have to be consistent and patient.
The third thing would be that I made the decision to get stock in the post immediately and so the initial expense was a little more that I had previously expected.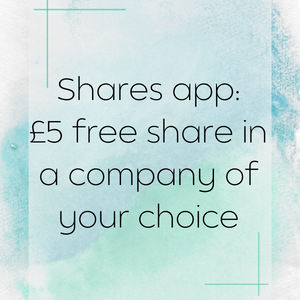 If you could only pick one, either working from home or working in an office for the rest of your life, which would you pick?
Ooo that's so hard! I love working from home but I'm not sure I could be so isolated forever. Having said that, working from home means you can work from almost anywhere in the world which is amazing!
Lots of people say they'd find it hard to stay motivated if working alone at home. What keeps you motivated?
Passion. It's simple. I have such a passion for what I do and spending the time devoted to it, learning and growing, makes me happy.
Do you have a favourite quote to keep you inspired?
"Never let the fear of striking out, Keep you from playing the game."
Do you have any advice or words of wisdom to share with mums wanting to make their own income from home?
Do it! Sometimes things don't work out but at least you won't look back thinking what if.
Thank you so much for taking part in my interview series!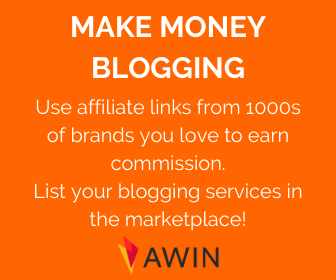 Want to get paid to blog?
Want to make some extra cash?
Find loads of ways to make extra money at home on my blog, as well as my favourite side hustle in my matched betting blog.
To get started, you can make money online with 60 methods I've tried and tested.
Just need £1000? Here's how to make £1000 in one month at home.
Short on time? These methods can make money in one hour.
Want free cash? Here are loads of free money offers.
Subscribe to our free newsletter for the best free money offers, money-making and money-saving tips we discover!