How to save money on natural beauty products
Posted on
One of the most off-putting reasons for a person to convert to a natural beauty regime is usually the expense.
It does tend to cost more to choose natural based products, but for a good reason. Natural beauty products use only the best quality and purest ingredients available.
Many of these types of companies have strong ethics behind their brand and source ingredients from Fairtrade practices and organic sources.
Companies are usually less mainstream and commercialised, but rather small businesses and individuals either hand making the products or making them in small batches.
Even those natural beauty items that are starting to line the shelves of regular supermarkets often come from humble beginnings and are still not mass produced on the same scale as the well-known conventional brands.
Even though they are more expensive, I now only choose to buy natural beauty for me and the children. Not only do I believe it is more beneficial to our own health (everything you put on your skin ends up in your body), but better for the health of our planet.
After all, everything we use eventually ends up in the environment whether it's washed down a plughole or thrown into a bin. We should be making a conscious effort to use only the most natural ingredients to protect ourselves, marine life, wildlife and the Earth.
Amanda Jo of Organic Bunny is a big fan of organic beauty and explains it well: "Did you know that the average woman in America uses about 12 products, per day, containing up to 168 different chemicals in them!? And 𝘺𝘦𝘴, many of these can be absorbed through your skin and directly into your bloodstream. Did you also know that lifestyle and environmental factors are now believed to be causing 70-90% of our cancers? That means your health is 𝘲𝘶𝘪𝘵𝘦 𝘭𝘪𝘵𝘦𝘳𝘢𝘭𝘭𝘺, in your hands, and the choices you make for you and your family each day matter."
Exactly that.
For me a little extra expense is worth it. It's an investment in our health and the planet.
However, even though it is a worthwhile investment, here are several ways you can save money when shopping for natural based beauty products:
Check for discounts on Groupon
Did you know Groupon offers discounts on beauty websites as well as on experiences, treatments, products and meals out?
I didn't, but I do now!
I assumed they were just about getting a day out for a bargain or a hotel night away, but there's an entire section of discount codes for well-known brands including Cult Beauty (as I write this) who stock a wide range of beauty products including natural items.
Make your own
By far the cheapest way to save on natural beauty is to make your own.
Plus you can use the same ingredients to make lots of different items.
You can even just use whole ingredients as they are, such as coconut oil which makes a great hair oil, lip balm, moisturiser and mouthwash.
You've probably got some great ingredients already lying round the house such as sugar and coffee to make scrubs and olive oil which is a fantastic overnight moisturiser. Just search Google or Pinterest to find lots of homemade natural beauty recipes.
Shop in the sales
Never underestimate a sale for finding a bargain on natural beauty products.
Holland and Barrett often have BOGOF deals and a penny sale, so take the opportunity to stock up on the products that usually cost you the most.
Make sure you sign up to all your favourite websites mailing lists so you know as soon as the sales take place.
You rarely need to spend full price on natural beauty if you shop smart.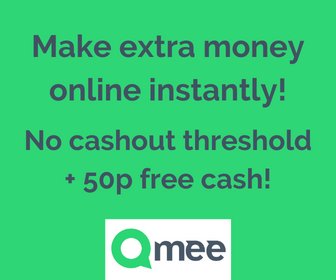 Go big
Buy the biggest versions you can as you should get more for your money.
The price per gram should always be lower on the larger packs, meaning you'll pay more upfront, but save money in the long run.
Shopping in bulk is also a good idea. Try Amazon for multipacks or wholesale packs. This can seriously reduce the cost per item.
Try a wholefood or vegan market
Small handmade businesses are often found at local markets, especially wholefood and vegan markets if you want beauty products.
Many stalls will have special offers for the markets only and you may be able to pick up a discount card for ordering online at a later date.
It's also the perfect opportunity to find out more about all the natural ingredients and try some samples with in-person advice.
Use the right amount
Natural products are often a lot richer than cheap mainstream products, so you usually don't need to use as much.
Make sure you only use as much as you need to. This will avoid waste and ensure the product lasts as long as possible before needing to buy a replacement.
Sign up for loyalty schemes
Check if websites offer loyalty schemes and sign up to them if you plan on being a regular customer.
Larger companies often have points cards, but even smaller companies might offer something to retain you as a customer.
If it's not clear to see a scheme on the front page, scroll to the top and bottom of the website to see if there are links to anything in the menu.
Research first
Before wasting money on a product that won't be right for you, do your research.
Check online ratings and blog reviews to see what others think of the product.
There's no point in buying a product willy-nilly and ending up with something you never use or dispose of. That's just throwing money down the drain.
Follow blogs of those who use products you like and see what they recommend.
Try auction sites
Auction sites such as eBay are great for grabbing a bargain.
Some big companies will sell their end of line stock and clearance through such sites meaning you can get it much cheaper than in their normal store.
Regular folk also use the sites to sell unwanted gifts or mistaken purchases, so a fellow shopper might list a brand new beauty product as an auction from 99p. Set up some searches and save them to be alerted any time your favourite products are listed.
Get cashback
Before ever purchasing anything online, you should always see if you can get cashback. It amazes me how people I know still aren't signed up to cashback companies. It's so simple to do and you can get hundreds of pounds a year back into your bank account with very little effort.
Just shop as you normally do, but find the retailer through the cashback site and shop through their link before making your purchase. Simple.
In two years of getting cashback on our normal purchases I've received over £500 cashback and my husband has received hundreds too.
Read How to earn cashback on things you already buy to learn more.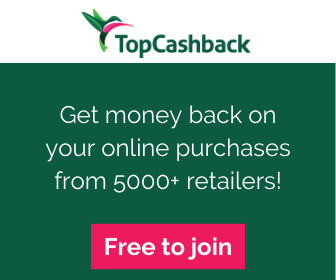 Final word
Natural beauty products may seem a little pricier at first, but it's a worthwhile investment for your health and the environment, plus with a little savvy shopping you can always save money.