We The Curious | Bristol science museum review
Posted on
At the end of the Easter holidays we took the children to We The Curious in Bristol, formerly known as At Bristol. It's somewhere we've been planning to go for ages, but waited until Reuben was at an age he could really get involved. He turned three in March so it seemed the perfect time. I'd heard it's very hands on so I'm glad we decided to wait until both children could get stuck in to all the interactive displays!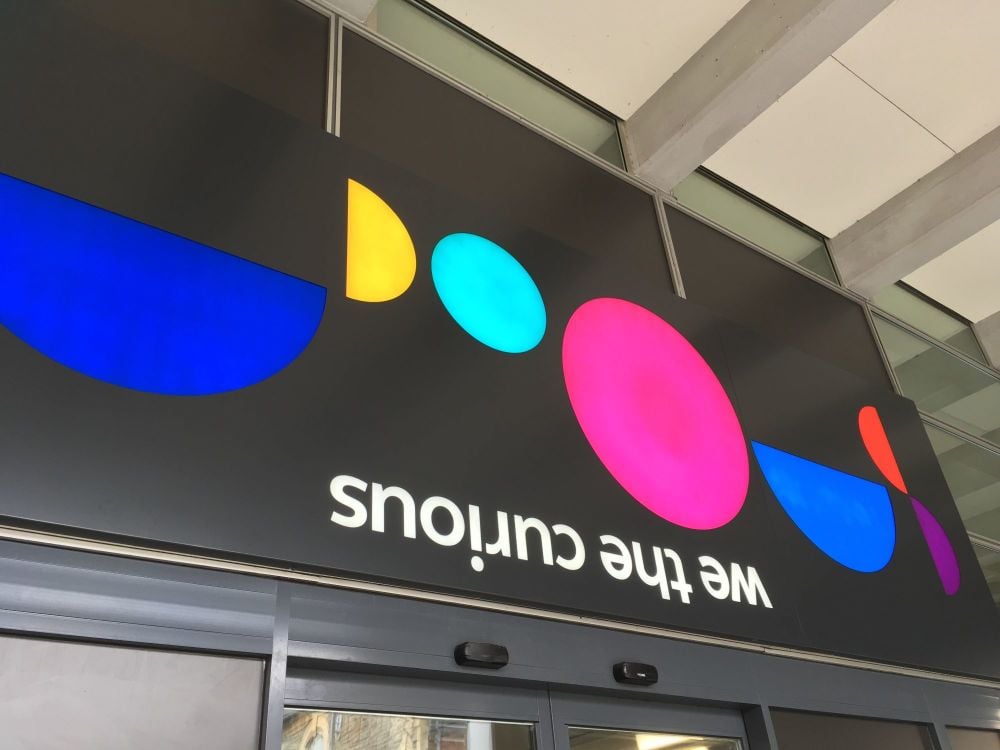 If you've been to Bristol and walked along the harbour side then it's likely you've passed the science centre. It's on Millennium Square and the giant mirror ball is a part of it, in fact it's the Planetarium! We didn't realise this until we went to the show in the Planetarium and they told us we were in the ball. Amazing!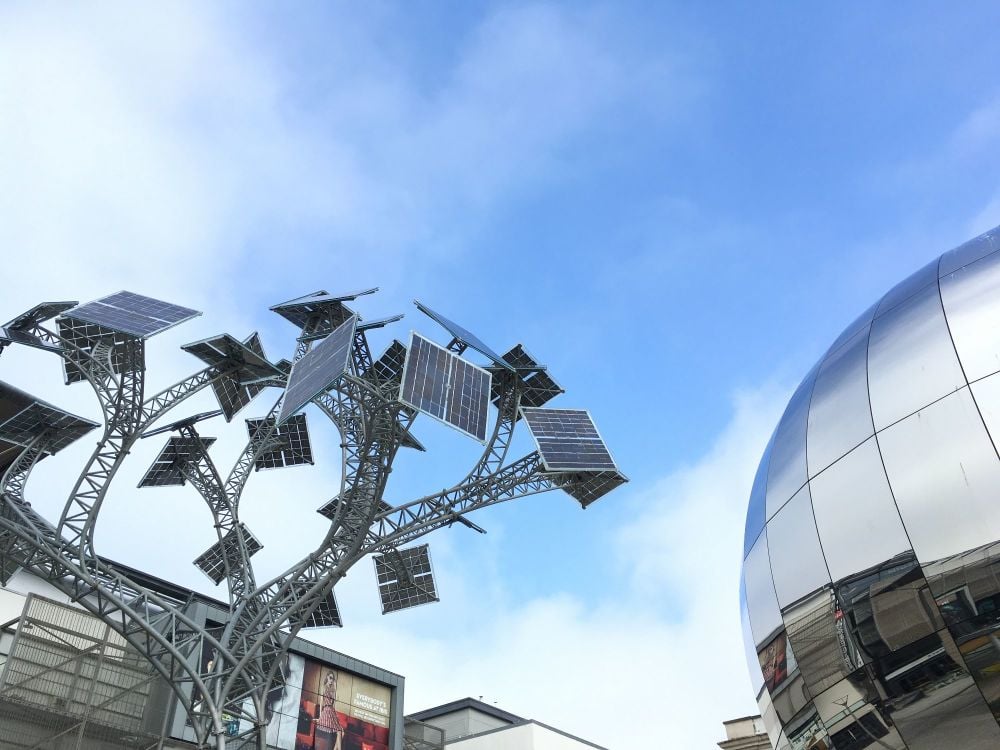 Tickets are fairly expensive, £45 for a family of four, plus we paid an extra £10 to go the Space Explorers show in the Planetarium. This show is absolutely worth it though! Bella was a little sure of the whole place at first, something seemed to spook her and she didn't want to go in the Planetarium, but once we got her in there, she was amazed! There was a huge dome screen above our heads where we ventured off into space and explored the stars and some of the planets in our solar system. Both the kids absolutely loved the Space Explorers show and it's worth the extra cash.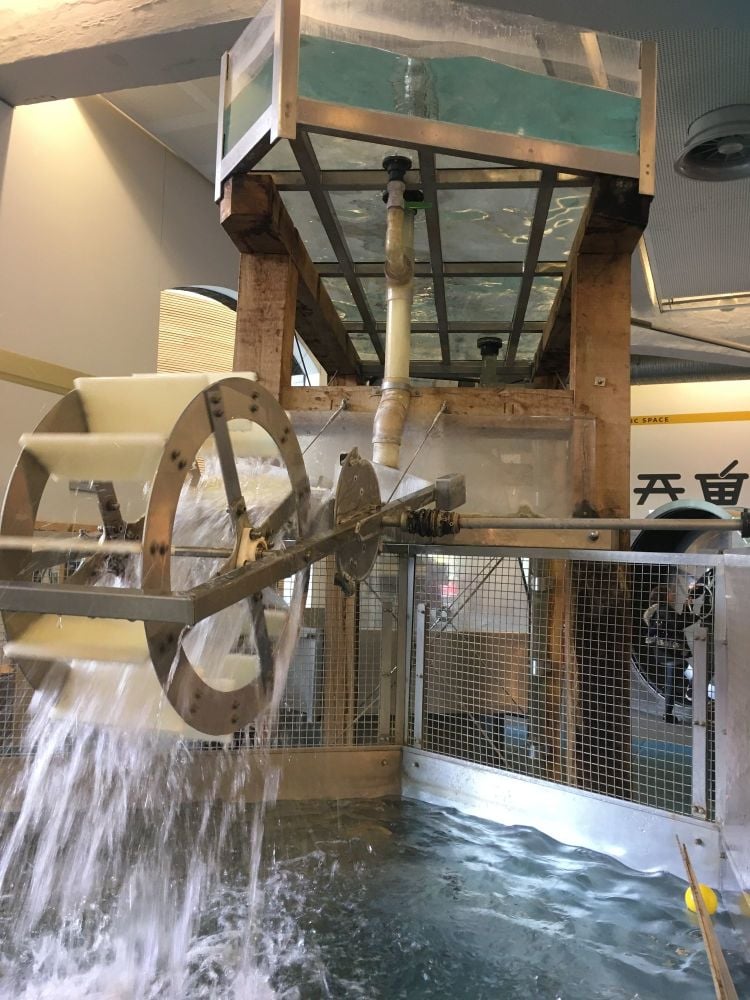 The rest of the science museum is also so much fun. There are all sorts of sections from the human body to growing your own food to construction; a real mixed bag! There's also plenty for all different ages to enjoy. Upstairs seemed to be more aimed at the younger children with giant bubbles, giant Lego style bricks to build houses and a robot that builds towers that I had to tear Reuben away from! He'd have sat there all day building towers! Upstairs is more playful, whereas downstairs is more learning based in places. We didn't even get to see everything as we were chasing after the children!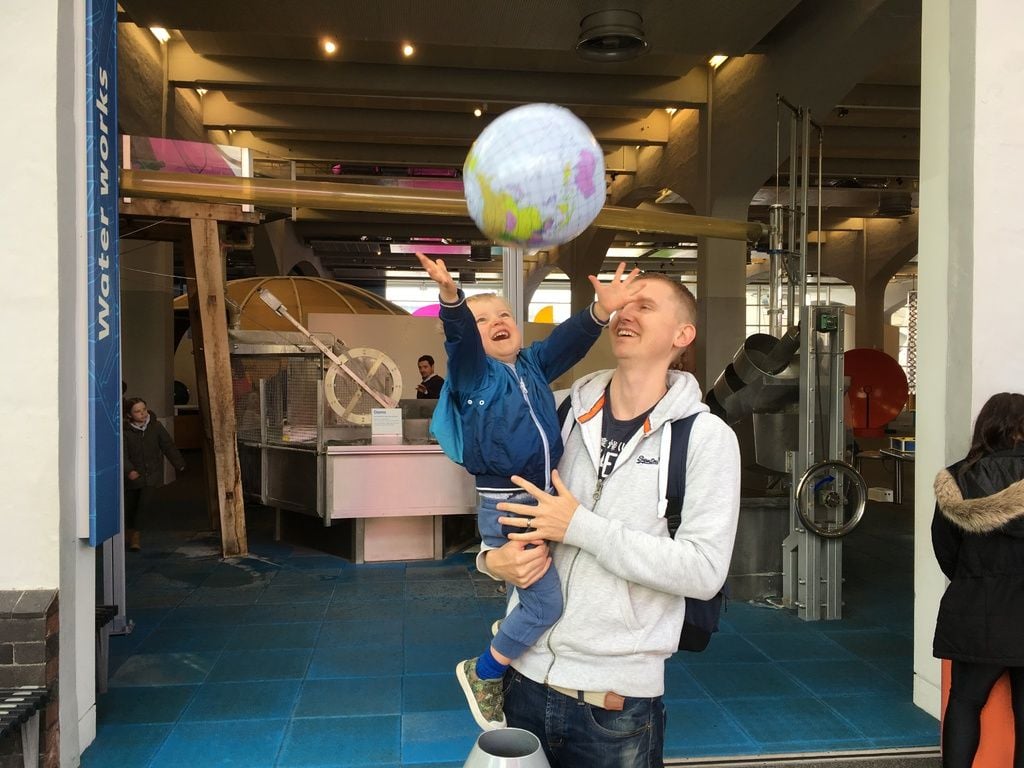 There's definitely a lot more for older children to enjoy and we'll take the children back in a few years as I think they'll get so much more out of it, but even as young as they currently are aged five and three, they had a blast!
Paying with gift aid meant we got £5 in vouchers to spend in the café or shop, but we totally forgot we had these vouchers until we got home! There's a café on site to grab lunch, picnic benches if you bring your own food or you can come and go as you please. We left the premises and found a vegan pizza place not too far away to have lunch and returned again after. There's plenty to see and do all day long so it's easy to spend a whole day here. It's particularly good to be able to leave and come back as it was a beautiful sunny day so a walk along the harbour side half way through the day was appreciated.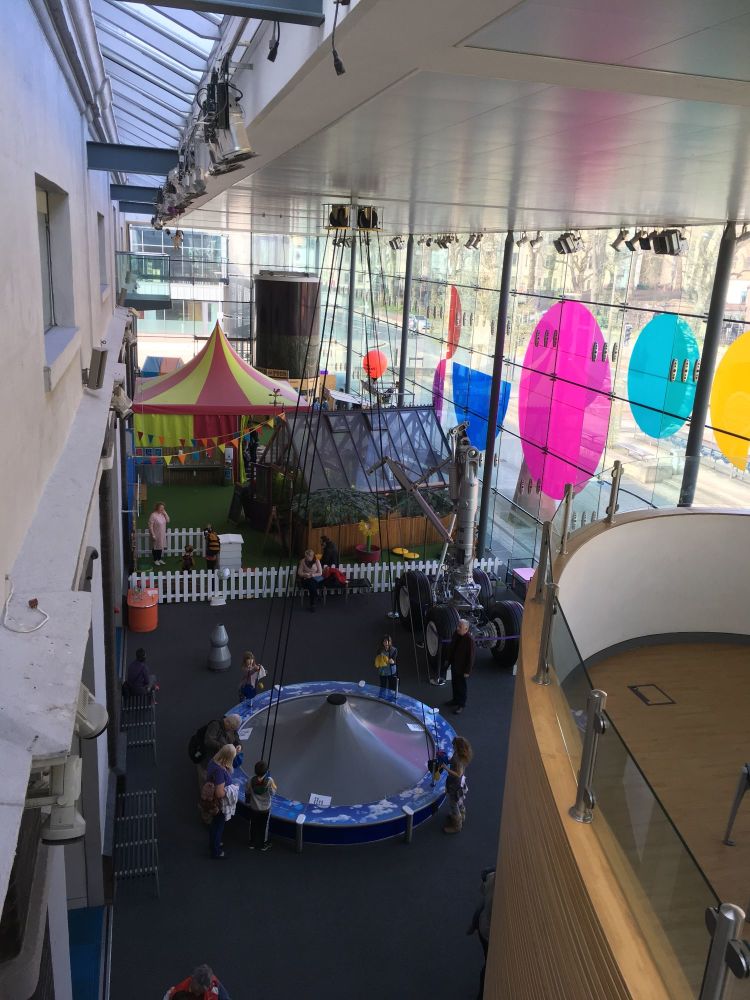 It's great they have a picnic area so you don't feel pressured to have to buy food there if you don't want to. We'll probably save some money next time we go by taking our own packed lunch. The whole place seems very accessible with spaced out exhibits, two lifts and stairs. We went to the toilets a few times and never had to queue as there were plenty.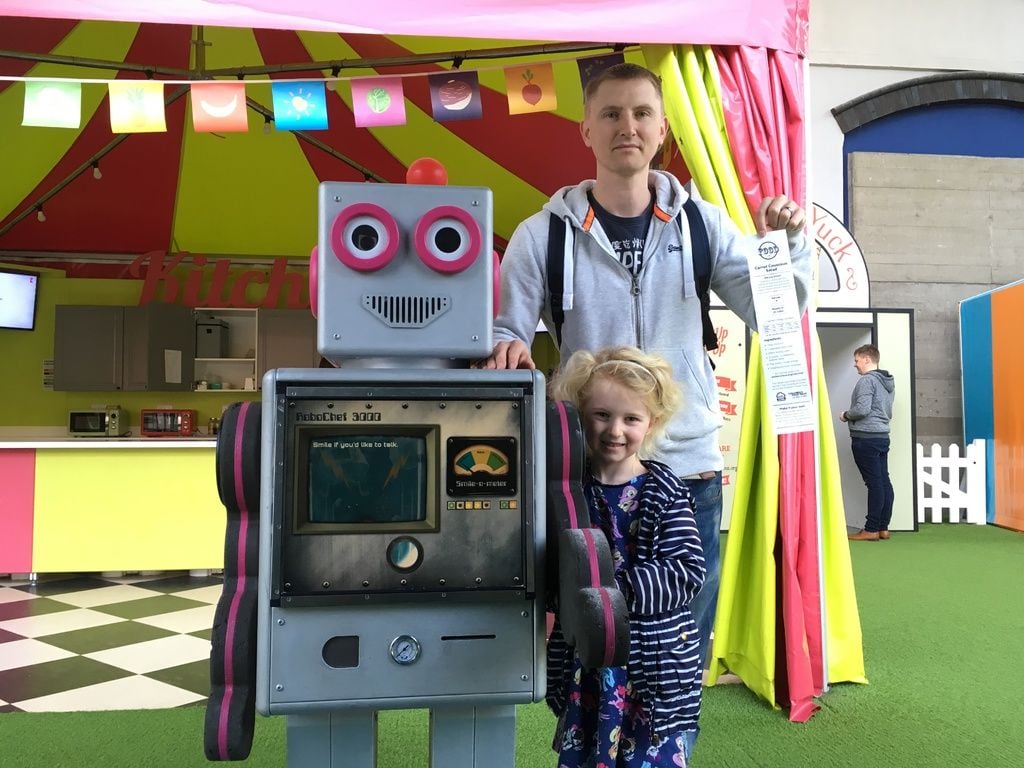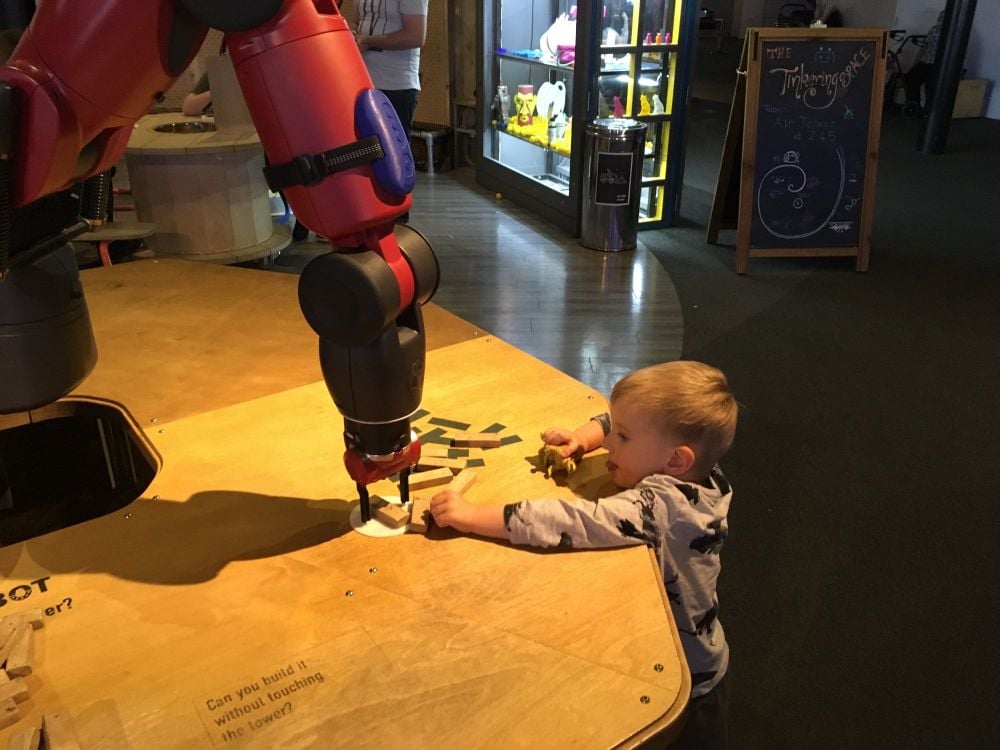 The kids probably loved it so much as we weren't constantly shouting 'no, don't touch that!' Instead all visitors are encouraged to touch everything, interact and take photos. I love how their website says 'Our venue is less SHHH and more playful - DO touch the exhibits, do use your phone, DO laugh out loud, bring your kids, friends, grandparents or come and escape on your own.'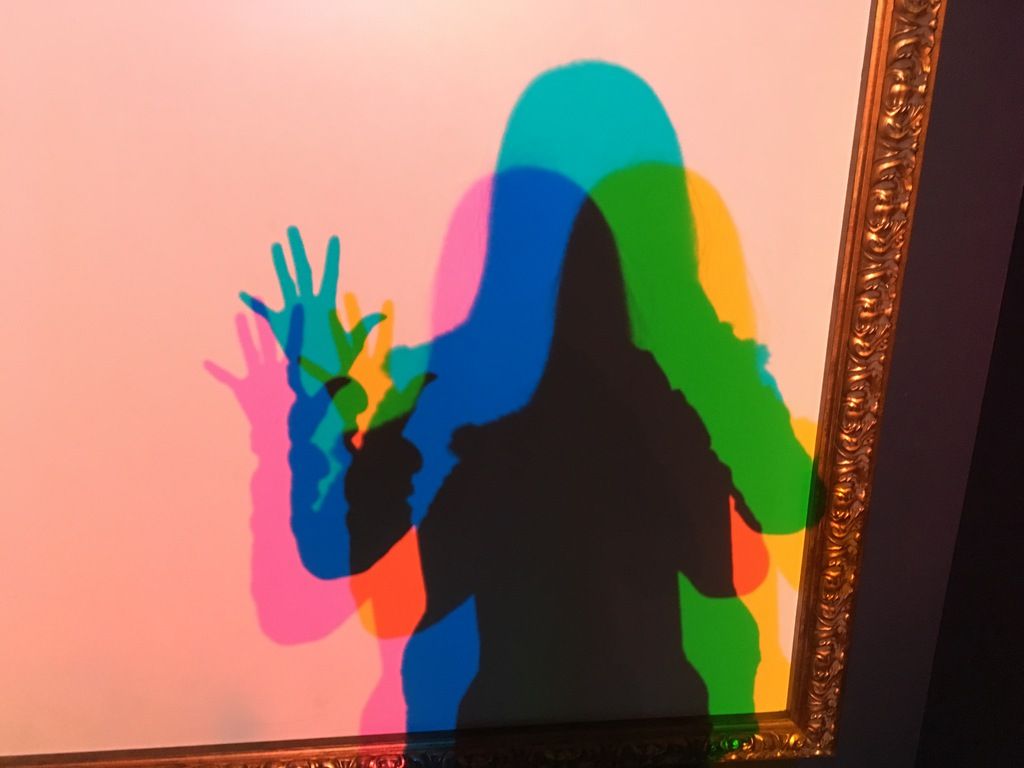 It's the perfect hangout for a rainy day, which is most days in the UK, and great for kids of all ages. I'm not sure how much of an adult only friendly location it is, but probably great if you want to release your inner child! We'll definitely return when the kids are a little older and learn some more about the incredibly curious world that surrounds us.