How you can make money from your holiday
Posted on
We all dream of jetting off on a well-deserved holiday every summer, but few of us truly have the money to comfortably jet away without worrying about the pennies in our purse.
So how to do you earn enough money to get away without signing away all of your free time?
Simple – earn money while you're on holiday!
We're exploring just how you can make money from your holiday below.
Sell Your Photos
We can all get a bit snap happy while we're abroad. A cocktail here, a sunset there and before you know if you have a phone or camera full of photos to cherish for years to come, but did you know you can actually put those photos to even better use? If you've got a bit of an eye for capturing a fairly decent shot, you could start earning money with every click of that button. Simply upload the best photos onto a stock photo website like Shutterstock, iStock Photos or Fotolia and you could start earning money every time someone licences your photo for use. Not bad for something you would've done anyway!
Start Up A Blog
If you fancy yourself as a bit of a writer, have you considered starting up your own blog? Whether you already have a blog or you need to start one up, earning money on your travel could be as simple as documenting your day and posting a 500+ word article. From there, you can accept adverts, endorsements and more. There are plenty of travel bloggers out there who even travel because of their blog. By earning money on their posts, they can build up a fund to jet off on another holiday and earn while they're there.
Sell Your Travel Articles
Just like starting up a blog, you could try your hand at selling your travel articles. Are you visiting somewhere unique? Have you taken part in a lesser-known but charming local activity? Put together a well-written article and you could have some luck in selling your article to a magazine, website or even a newspaper. Of course, this isn't necessarily going to work straight off the bat, so getting some experience and a valuable portfolio before you go is your best bet before you go.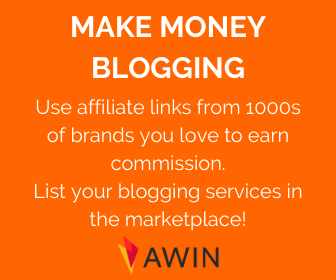 Take A Working Holiday
If none of the ideas above are floating your boat, why not take a working holiday? You could opt for changing your career completely and becoming a freelancer and work from a laptop on the beach, or you could go one step further and travel from job to job abroad. There are countless companies, establishments and more that will accept travellers as workers for short periods of time, which can be a great way to get out and see the world in an entirely unique way without having to save up masses of money, to begin with.
Rent Out While You're Away
If all else fails and you really don't want to go to any extra effort while you're away, you could opt for renting out your home or even your car. Sites like Airbnb give you the chance to upload a listing for your home and while you're away, screened travellers can reside in your home in the meantime. Similarly, sites like Turo allow you to rent out your car while you're away and with an incredible insurance policy in most cases that can prevent you from losing anything should it go wrong, you can do this and sleep easy while you're abroad.
Making money while you're on holiday can drum up images of hours cooped up in your hotel room with a laptop and your work emails open and ready to be answered, but the truth is actually very different. From something simple like selling your photos or renting out your car, to the more adventurous alternatives like working while you're travelling or selling well-written articles, you could be travelling the globe without money worries in no time.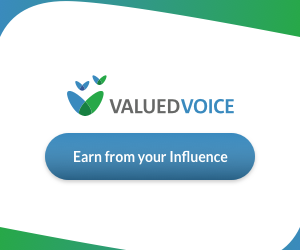 How to make money from home
60 ways to make money online + at home UK
2 ways to make money doing nothing
19 ways to make money from home during the coronavirus lockdown
Genuine ways to make money from home UK
Blog income report: how I made £31,000 from home in 2019
5 tried and tested ways to make money as a UK stay at home mum
Make money online testing websites and apps with UserTesting
Make money at home with Prolific Academic
Make money online with Crowdville
How I earn up to £50 per hour matched betting from home
Get paid doing simple tasks from your phone with Streetbees
Earn cashback on things you already buy
Not sure about Matched Betting? Make £40 now to see if it's for you!
Make money in your free time with RedWigWam (perfect for busy mums)
Make money online with OhMyDosh!
Make money at home from receipts with Receipt Hog and Shoppix
Make extra money online with YouGov
How to make money from your phone with Roamler
20 ways to make and save more money
Make money at home searching the web
HuYu– earn gift cards with your supermarket receipts
SnapMyEats–Amazon gift vouchers in exchange for your food receipts
Get paid when you see ads online with Gener8
How to make money by featuring in the media
Make money online with get paid to website 20 Cogs
Make money playing games with Money App
List of 8 apps that turn UK receipts to cash
Two ways to make money with Airbnb
How to make £1000 in a month online
How to use Bulb referral codes to make + save money
3 ways to make money online in the UK with Profit Accumulator
Best refer a friend schemes UK
UserCrowd review: make money online giving design feedback
How I make money selling weed on eBay
How to make money selling on Amazon
Please pin me!