Why checking and buying the right car tyres is important for your safety
Posted on
I recently wrote a blog post about how you can save money and stay safe with a regular car service and today I want to expand on the importance of checking your car tyres to benefit the health of your car and your own safety.
With long road trips coming up for many of us in the summer holidays, it's more important than ever for us to check our cars and ensure they are in tip-top working order. It's frustrating enough and an inconvenience at the best of times to break down, but never more so than if you are trying to reach a holiday destination or are even in the middle of your holiday. In this blog post I will share with you some of the ways you can check your car tyres are in a good working condition.
Here are some of the ways you can check the health of your tyres by yourself:
Tread: Check the depth of the tread to see if it's legal. 1.6mm is the minimum legal depth, but this can still be too low in wet conditions, so consider changing your tyres once they get below 3mm. If your tyres need replacing or you want a professional opinion then it's always worth visiting a local tyre centre to seek an expert opinion. If you are close to Birmingham then one place to consider is Point S for selecting & buying tyres for your vehicle.
Pressure: Search online for car tyre pressure and enter your car's registration to find out the exact pressure to fill each tyre to. The figures are usually different for the front and back tyres. Use the air at a fuel station which is sometimes free or available for a small cost or buy a portable tyre pump which runs off the cigarette lighter in your car.
Wear and Tear: Have a look at the tyres to see if they look old and worn. If they look it, then they probably are and may need replacing. The tyres should look in good condition. Pop into your local tyre centre to ask for their advice and get a new tyre if need be.
Punctures: Look around each tyre to see if there is anything stuck in them such as nails. If there is an object stuck in then you are going to have a puncture. The air might be slowly coming out of the tyre. This happened to us once and luckily we spotted the object stuck in the tyre whilst stationary and didn't have the tyre go down on us whilst driving on the motorway.
20p tyre check
You can check the depth of your tyre tread with a 20 pence piece!
Simply insert the 20p in various places along the tyre tread. If the outer band of the 20p coin is covered when it is inserted, then your tread is above the legal limit. If you can see the outer band then your tyres may be illegal and below the 1.6mm depth.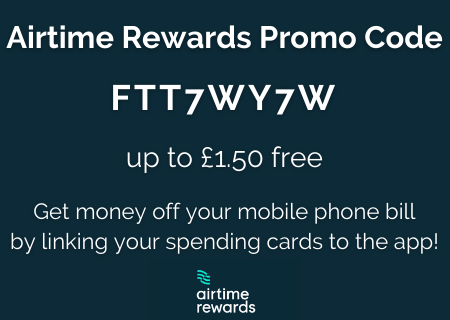 It's easy to check your car tyre tread
It's really easy to check your car tyres yourself, but if you have any concerns or you're not sure then it's always best to seek professional advice. If a tyre needs replacing then I'd recommend a professional fit it for you as they will do it properly, it will come with a guarantee and they will be able to check the wheel alignment too.
If you ignore your tyre health then there could be disastrous consequences. For example, as car drivers we have a legal responsibility to ensure the tread of our tyres is the correct depth.
Here are some of the reasons why you must check your car tyre tread:
We could be faced with a £2500 fine per tyre if it's below the legal requirements.
If the tyres don't have enough tread then the chance of an accident is higher so your safety, your passenger's safety and the public's safety is at risk.
Any insurance claim will be invalidated if the tyre tread is not legal, so it's a must to regularly check these things.
It's more than just checking tread though. Car tyre pressure will have an impact on your braking, turning corners, accelerating and fuel consumption. It's a safety thing, but also a money thing. The right tyres will ensure you don't waste money on extra fuel costs or costly accidents that could have been avoided.
It's so important to check them and seek professional advice when needed to ensure your car is safe to drive as well as save you money in the future by preventing accidents, break downs and using too much fuel unnecessarily.
More car blog posts
Mustard Car Insurance promises to beat your cheapest quote
How to save money maintaining your car
Tips for selling a used car online
7 things to check before buying a used car
3 tips to save money for cheap car insurance
How to save money when buying a new car
Saving money when buying a car
Tips to maintain your car to protect its resale value
Driving convictions and their financial impact
Expenses to consider when purchasing a car
4 features every family car needs
Travel safely with these car safety checks
5 important car checks before your next family road trip
Why checking and buying the right car tyres is important for your safety
Tips to make sure your family cars tyres are safe
Tips for safe driving with kids
5 car safety and maintenance tips in a heatwave
Save me for later! Please pin me!