7 tricks to boost your blog's readership
Posted on
Are your blog posts failing to get any readers?
At the heart of any successful blog is engaging content written with passion, but this alone might not get you the visitors you want.
Here are some other ways to improve traffic to your blog.
Post content more regularly
Busy blogs attract more visitors – not only do they rank higher on search engines, but they also encourage return readers who know that you're constantly going to put new content up. You may not get more readers to each individual post, but it could attract more overall readers to your blog. Some blog owners even schedule specific times to post content so that there's a sense of routine. It's possible to even time posts to go out at key times when you're likely to have more visitors – you can use analytics to find out when these peak times are.
Consider hiring a professional web designer
Investing in web design could help to give your blog a more unique feel. Many bloggers use platforms such as Wordpress and Blogger to create blogs – whilst these are easy-to-use powerful tools, they can give your blog a template-y look. A website that's coded from scratch could help you to stand out in the crowded blogosphere and it could allow you to organise content in a cool and fresh way that makes your blog more fun. Web design can cost a fair bit of money so make sure you're serious about your blog so that it's not a waste of money.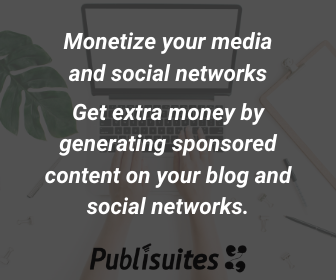 Make use of social media
Many people follow blogs through social media sites such as Facebook and Twitter. Social media can also be a great means of discovering new readers – content can get shared which can allow new people to discover it, plus you can promote posts so that they show up on targeted users feeds. It's worth adding links to your social media pages on your blog so that readers that like your content can easily follow you – you can even allow readers to post comments via Facebook using a special plug-in.
Start thinking about SEO
SEO stands for search engine optimisation and is all about improving your rankings on major search engines such as Google, Bing and Yahoo. The best way of naturally improving your rankings is to incorporate keywords – there are keyword research tools and analytics plug-ins that can help you to find the terms and phrases that are most likely to push up your rankings. You can also increase your search engine rankings through hyperlinks and shared multimedia. Hyperlinks could involve links to other content on your blog as well as links to other sites and blogs (search engines appreciate bloggers that share other people's content). As for multimedia, consider using other people's images with permission (and crediting them) or embedding Youtube videos – not only will this improve your rankings but it will make your posts look more exciting.
Start posting promotional content
You can also grow your readership by posting promotional content such as reviews and informational posts for companies and artists. These companies and artist are likely to share you content amongst their own followers once it is published, which can help to attract new readers. Some bloggers even make an income out of publishing this content by charging companies and artists for these articles. The key is stay within your niche and make this promotional content fun – if it comes off too salesy, you could deter readers.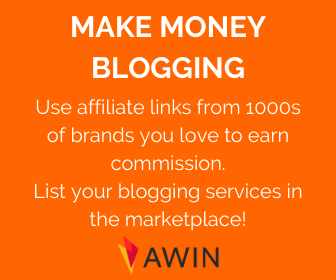 Take on guest writers
It's possible to also grow your blog by taking on guest writers. You can encourage these writers to share the content, which will in turn attract more readers to your blog. Of course, you don't want anyone and anybody writing for your blog – they need to be proficient at writing and they need to post content that's relevant to your blog.
Connect with other bloggers
You can also make friends with other bloggers and encourage one another to promote one another's content. This can be a great way of growing each other's respective audiences. Find blogs that are similar to you that you personally enjoy and consider connecting with the owner and seeing what you can do to help one another out.
What to read next
List of websites to find paid blogging opportunities for your blog
4 ways to find paid blog opportunities

Make money from your blog without ads
How to improve your DA (domain authority)
Make money from your blog with Awin affiliate marketing
Everything you need to stay organised and productive as a professional blogger