Lil Packaging goes eco-friendly with their ecommerce packaging range (and I review three products)
Posted on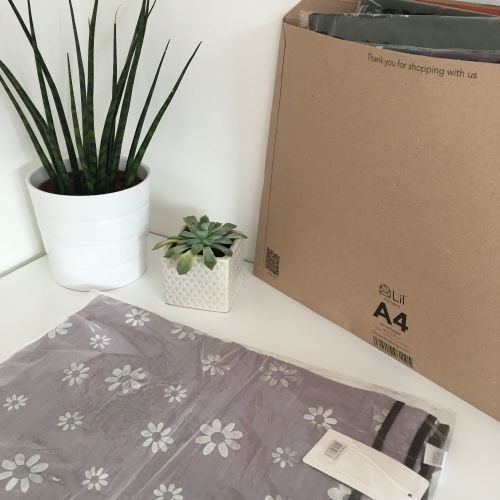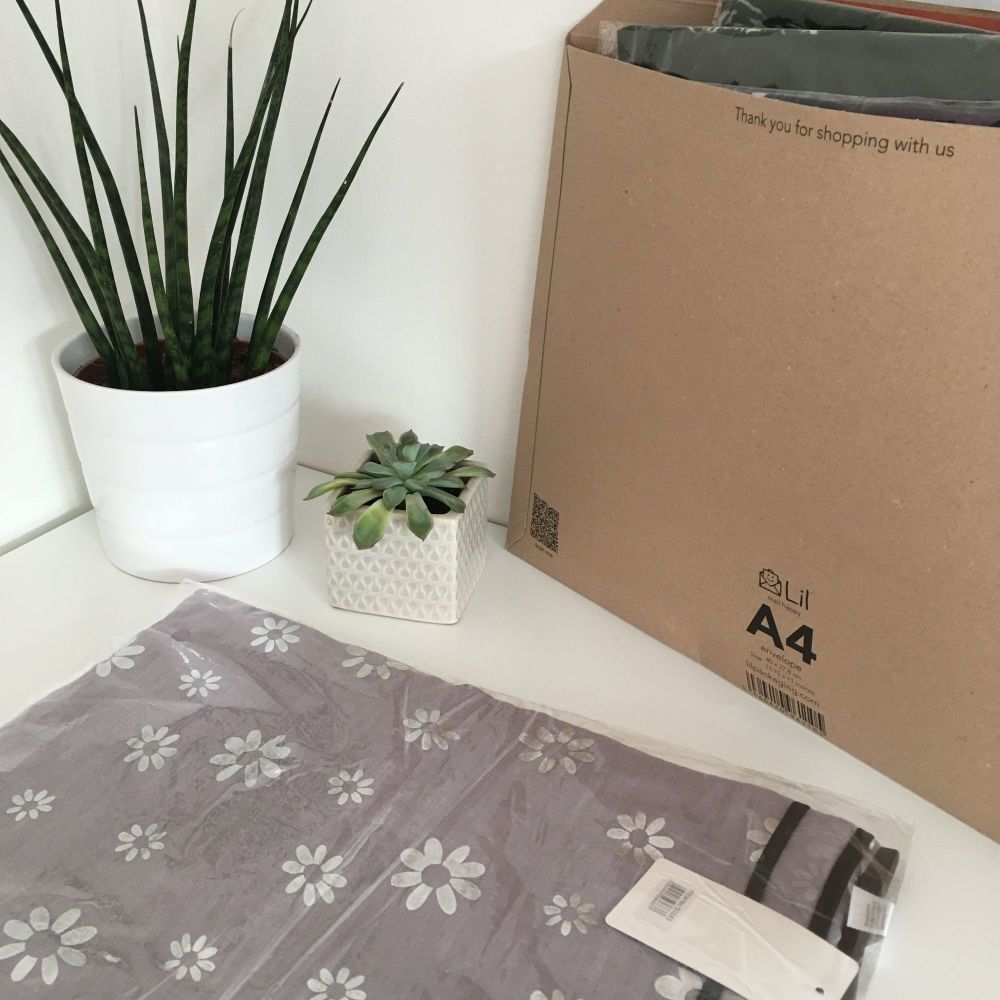 Lil Packaging eco-friendly mailing solutions
If you run an online shop like I do then you'll understand the importance of appropriate packaging. Since selling goods online as a small home business I've sold items from handmade cards and trinkets to jewellery, scarves and clothes. Needless the say the bendable items such as cards need sufficient board backed packaging to protect them in the post, photo frames and the like need even more protection to prevent breakage and even the jewellery is easily broken if the postal wrap is not suitable.
Clothes and scarves have been easier to sell as they are quite happy in a light mailing bag. This usually provides me the most affordable option when it comes to packaging, but I've started to question whether it is the most environmentally friendly. I switched to biodegradable bags only a year or so ago, but since watching several documentaries highlighting the plastic pollution problem, I'm no longer sure these are even an ideal solution.
Yes, the product may biodegrade into tiny little pieces, but these little micro plastics may never ever fully decompose back into their original elements. Micro plastics are those which are less than 5mm in length and are harmful to our oceans, sea life and even those of us who eat fish. Tiny fish unwillingly consume these plastics, larger fish eat those and larger fish eat those and so on, meaning the amount of plastic inside the fish is accumulating. Then who catches those fish to eat them along with all the plastic? That's right, us. Well, those of us who eat fish. It's kind of like karma in a way; we pollute the planet and now it is polluting us back.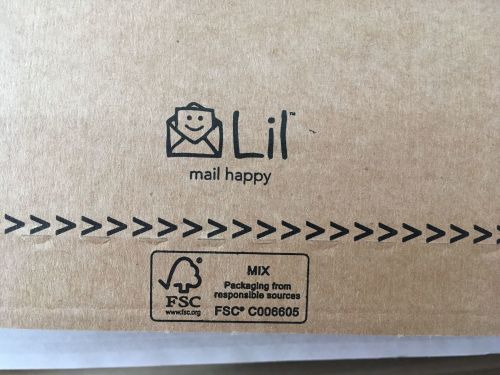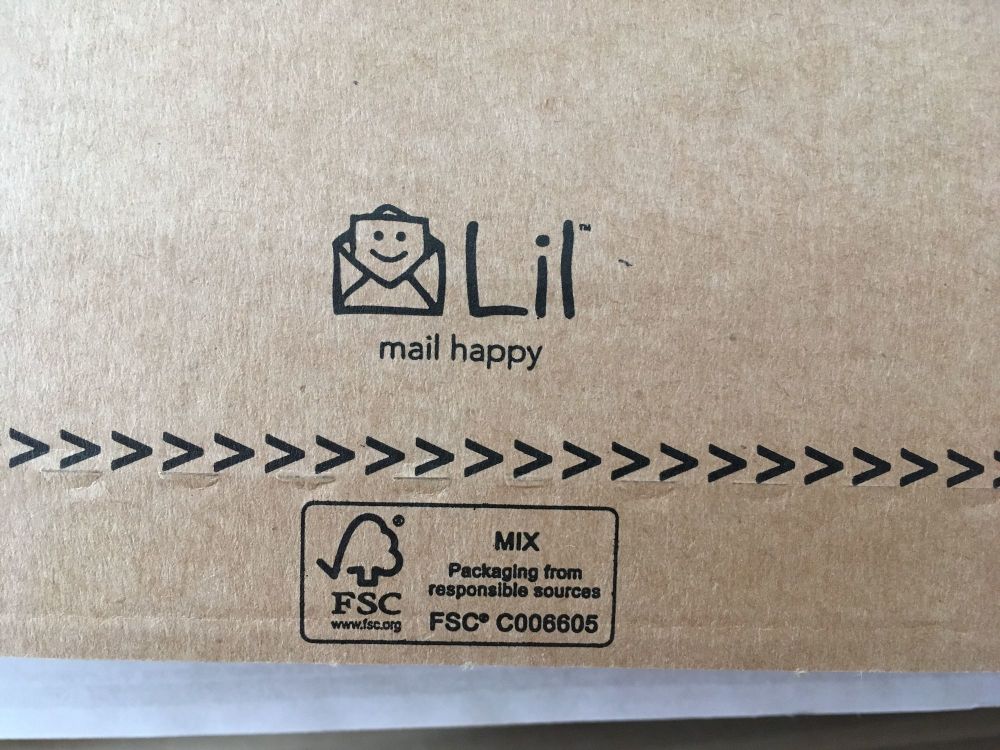 Lil Packaging have realised how devastating single use packaging that contains plastic is upon our environment and so they have committed to being more sustainable by the end of 2018 by removing all their plastic lines.
They say 'By the end of 2018 we will have removed all plastic packaging from our stock product line up. This includes removing all mailbags, bubble mailers, plastic ecommerce tape and reformulating inks and glues to be more eco-friendly and sustainable going forwards. We want our brand Lil Packaging to become synonymous with plastic free packaging by the end of 2018. As a packaging company that makes products with a short lifespan, we realise just how important it is that we do our bit to protect our environment.'
Of course, I hope most of us don't just receive a package and bin it! I always keep mailing bags, cardboard sleeves and bubble wrap envelopes that I receive my online orders in, to reuse to post items to friends, family or for personal eBay orders. Not only does this save money on personal packaging, but it reduces waste and the single use of these items.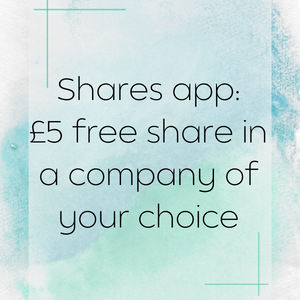 Lil Packaging recyclable cardboard packaging review
With all this in mind I may move away from plastic mailing bags altogether and start using sustainably sourced cardboard packaging that can be reused and recycled (as well as compostable bags made from vegetable sources which Lil Packaging will be looking into). Not only is this beneficial to the environment, but the cardboard is both sturdy and stiff so it will protect my goods in transit. That makes them great to pack things while moving as well, even if you hire professional movers.
Lil Packaging kindly sent me three of their products to review and they've arrived today. I am bit of a stationery and organisation geek, so I do get excited by deliveries like these. I love seeing the neatly stacked boxes and trying them out! Having sent well over 3000 orders I am very used to packaging deliveries, but I still remember the excitement of setting up shop and receiving my very first packaging delivery that made me one step closer to being in business!
The first thing I noticed when I ordered from Lil Packaging was the competitive prices. I usually order from eBay and assumed it was the cheapest, but Lil Packaging are very comparable. Plus you know exactly who you are ordering from and their packaging has some extra touches which make it even more small business friendly. Delivery is free if you spend over £25 and you can place orders with a minimum of only one quantity, but the price per item will obviously get cheaper the more you bulk buy.
I've noticed the three items I ordered all have 'Thank you for shopping with us' printed on them which is a perfect touch for the customer to see when receiving their goods. They also have strong glue strips which will save me getting in a sticky tangled mess with a roll of Selotape! The boxes have fold lines which makes packing orders even quicker and easier.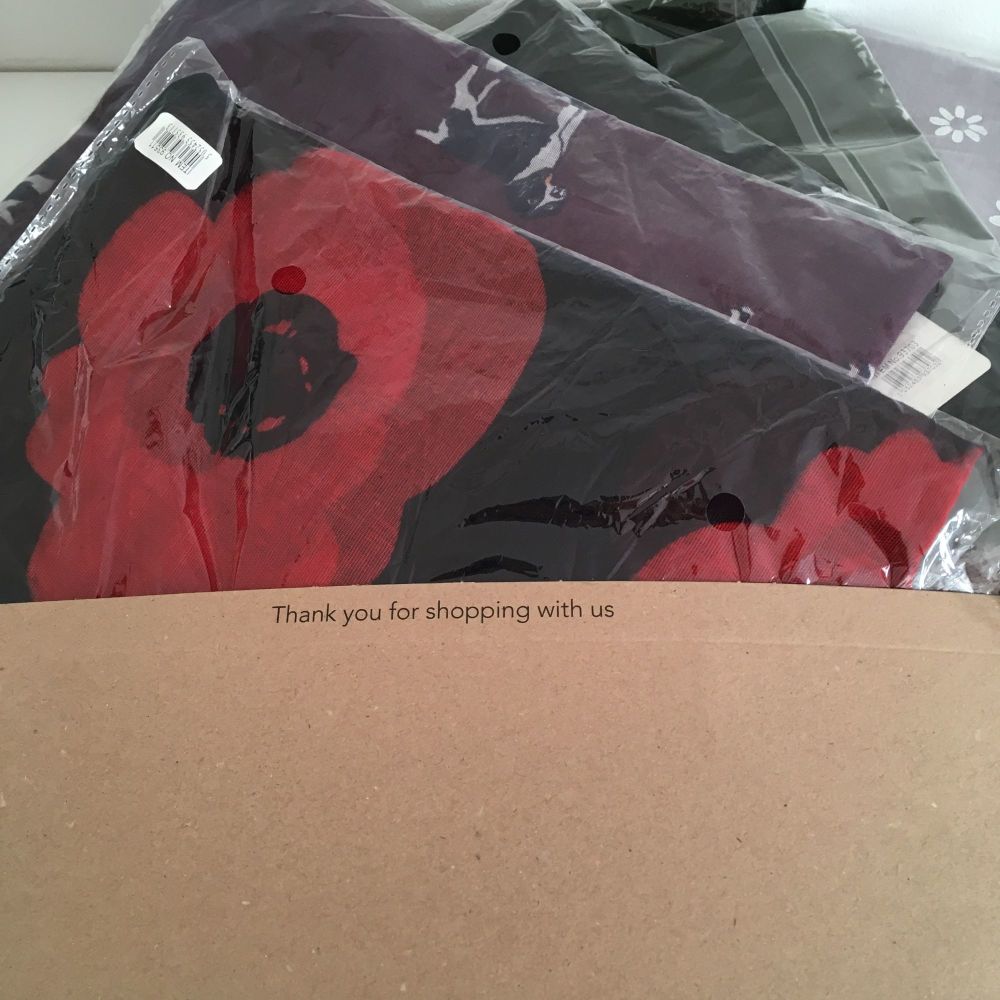 Here's what I ordered:
Cardboard envelopes – These are strong envelopes made from FSC certified environmentally sustainable materials. They are so quick and easy to use for my scarves and I can easily slot one inside, but I can also squeeze up to five in for a larger order.
Twistwrap – Now these are promoted at use with toys and items such as board games that are in boxes that need great protection, but I was intrigued to see how they work. I often receive goods in the post in these clever boxes and now I can use them to dispatch my scarves too. They are much quicker than building a flat packed box and offer protection if you do have a boxed item that needs to arrive in perfect condition. They are so quick and easy to use.
Letterbox – The final item I ordered was a letterbox that is the maximum size of the Royal Mail large letter dimensions. This is often the size of one or two of my scarves in one package, so it's handy to know if they fit in this box without bulging out then that's exactly the right size postage I need. Again, it will save time having to measure the packages or test them with my Royal Mail size guide as Lil Packaging have made them to the specified size already.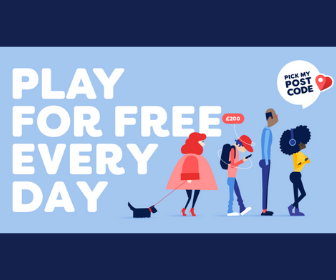 Why it's so important to package your online orders correctly
High quality packaging will prevent customer complaints
The number of broken item returns from damage in transit will reduce
Good packaging gives a good impression of your brand
It keeps the products safe and protected during transit
It shows you care about the products inside and how they reach the customer
The packaging is the first impression of your brand once the goods are received for an ecommerce business
Professional looking packaging implies a professional brand (ever received something wrapped in a bin bag and far too much brown tape?...)
For small business owners like myself it is vital to use appropriate packaging that ensures the goods arrive to the customer in perfect condition. Lil Packaging definitely offer a wide range of competitively priced, high quality, responsibly sourced and eco-friendly packaging options for small online stores as well as large retail giants.