5 ways to get more money out of every in-store shopping trip
Posted on
5 ways to save money shopping in-store
Here are five ways you can be savvy with your supermarket shopping. These tips will help you to not only save money when shopping in-store, but you can make money too!
1. Use Curve for 3 months and get 1% cashback
Get free money by using the free Curve Mastercard debit card. It's a clever app and debit Mastercard that is linked to all your other credit cards and debit cards. The idea is that you only have to carry one card around with you. If you have loads of cards, then it will make your life easier! You simply choose which card you wish to pay with on the Curve app and then pay in the shop using your Curve card and the money will be taken from the card you have selected in the Curve app.
One bonus is that if you change your mind and wish you had paid using your credit card instead of your debit card, or vice-versa, you have 14 days to change which card you pay with; a pretty clever feature that puts you in charge of your money even more.
Just recently, I paid accidently on a card I wasn't meant to. I simply wasn't paying attention in the shop. If I had used the Curve card to pay then I could have reversed this decision and paid on the correct card.
You will get 1% cashback for the first three months on three retailers of your choice from their options, including supermarkets, so it's worth paying for everything for at least three months using the Curve card to take advantage of this. It costs you nothing as Curve is just like a third party, so you still pay for the purchases using your own bank card at no cost to you if you choose the free Curve card.
Even if you don't carry on using it, it's worth signing up and making every purchase via the Curve card for three months and they'll give you 1% cashback for three retailers of your choice. To spend this cashback simply select to pay using the Curve card itself. You just select to use the cashback when on the app. Your next purchase will be made with the cashback.
For £5 free cashback simply sign up with my code FL2KH at https://www.curve.app/join#FL2KH
It costs nothing to sign up to their free service and you'll get £5 for free for using my code and 1% cash back for three months at no extra cost to you. It's basically free money!
Handy tip: Set your Curve card to pay with your rewards credit card (see point 2) for double benefits!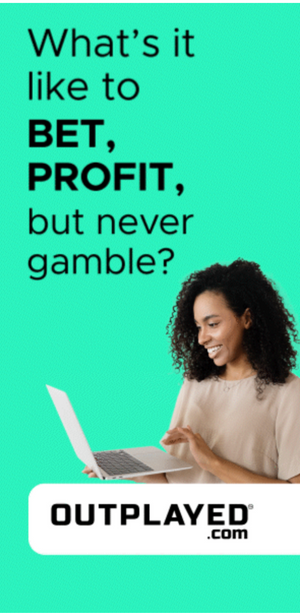 2. Use a rewards credit card to pay
... And then pay it straight back!
The trick here is not to use a credit card to get into debt, but to reap the rewards from spending on it and getting points/rewards/cashback.
We have a 0% on purchases credit card from Tesco which means we don't get charged on our purchases for 30 months if we did not pay it all off, but that's not the purpose of us having the card, but it protects us from paying interest if for any reason we didn't pay the full amount off.
We put all our normal household spending on this credit card and then pay it straight back, usually as soon as the purchase is made. I have an online payment set up from our regular current account to the credit card so it takes me a few seconds to make an instant payment to the card.
Why bother doing this?
To reap the rewards of spending on the credit card. For us, we use a Tesco credit card which offers us Tesco Clubcard points on all our purchases when using the credit card. Not just in Tesco, but everywhere we shop. This means we get a stack of Clubcard vouchers every three months that we can then exchange for 3x their value in restaurant vouchers for places like Pizza Express or Zizzi. We usually get £60-£100 of restaurant vouchers which is 2-3 meals out for free!
We also have a Sainsbury's credit card with 0% on purchases. When we use this one, we get Nectar points. We can save these up and use them towards our Sainsbury's shopping or even to pay on eBay!
I know there are probably plenty more rewards cards out there with all sorts of tempting cashback or points rewards, so it's choosing the one that is most beneficial to you.
Don't use it to buy things you can't afford or to get into debt, but purely for your normal shopping so you can get the most out of every purchase with cashback or points every time you buy something.
3. Check Roamler for mystery tasks
Roamler is an app for your smart phone with lots of in-store audits, some that can be performed slyly whilst doing your regular shopping. I always try to check mine when I'm going to a store to see if I can make some extra money during my normal shopping trip. It could be as simple as taking a photo of a flower display for a couple of pounds or checking if an item is in stock.
You need an invite code to register, so check out this blog post for yours: How to make money from your phone with the Roamler app
4. Get coupons and cashback from these apps
GreenJinn: If you are shopping in-store at Tesco, Sainsbury's or Waitrose then check the GreenJinn app to see if there are any coupons for your shopping. Or even if there is anything you want to buy because of the coupons – sometimes there are 50% off deals and even 100% off deals so you can try new products. Simply select the items in the app that you want to buy in-store and once you have your receipt, upload a picture into the app and wait for it to be verified. Once it has been accepted then your cashback will show on the app and you can cash out as soon as you reach £1.50.
Shopmium: This is a very similar app to GreenJinn and if you sign up by clicking my referral link here then you can currently get some free Ben and Jerry's icecream on your next supermarket shop. Or enter my referral code referral code 46e3t
Clicksnap: This is an app from the cashback site Quidco. You can receive up to 100% cashback on selected items from the major supermarkets and also Ocado. Use the app to easily snap photos of receipts and the money will be added to your Quidco account.
CheckoutSmart: This is the same as Clicksnap with the same offers so just choose one of the apps. If you don't use Quidco then use this one as the money can be withdrawn straight to your PayPal or via BACS rather than going to a Quidco account. To avoid a cashout fee, just wait until you have over £20 to withdraw. Sign up here: www.checkoutsmart.com
Handy tip: Sometimes the same offers are on more than one of these apps, so if you are limited to one item per offer then you can actually get more than one by using coupons on more than one app if available!
5. Snap your receipts for even more cashback!
Finally, once you've completed any Roamler tasks in-store, checked GreenJinn for a coupon code, paid using your Curve card which is linked to your rewards credit card, it's time for you to take a photo of your receipt on these apps to get even more cashback!
Shoppix: Enter code 52YFMN8U for 200 extra tokens when you snap your first receipt- https://www.shoppixapp.com/
Receipt Hog: Receipt Hog lets you snap photos of your receipts in exchange for coins which can be exchanged for PayPal cash once you have enough. Learn more at make money at home from receipts with Receipt Hog and Shoppix
Huyu: Get gift vouchers from your supermarket receipts. Learn more at HuYu– earn gift cards with your supermarket receipts
SnapMyEats: Earn gift vouchers from all your food and drinks receipts. See my full review here: SnapMyEats–Amazon gift vouchers in exchange for your food receipts
ZIPZERO: Get 0.5% cash back on all UK receipts. This cash back can be sent directly to pay towards your household bills. Find out more here: ZIPZERO app review: snap receipts to save money on household bills
By following these five tips, you can really get the most out of every in-store shop! You can make some extra money and save some money! You can even learn how to get free money in my blog post!
More popular posts
How to make £1000 in a month online
Some of the best refer a friend schemes in the UK
2 ways to make money doing nothing
5 tried and tested ways to make money as a UK stay at home mum
Get 100% renewable energy with Bulb and save lots of money
Mustard car insurance comparison promises to beat your cheapest online quote
Win the whole cost of your online shop with cashback site Boom25
Please pin me!