Creative Ways Businesses Are Reducing Waste
Posted on
Learn about how businesses are taking action to reduce waste and find innovative solutions to help save the planet. From recycled tableware to eco-friendly skateboards, discover the creative ways that businesses are doing their part to reduce waste and become more sustainable. Read more in this article.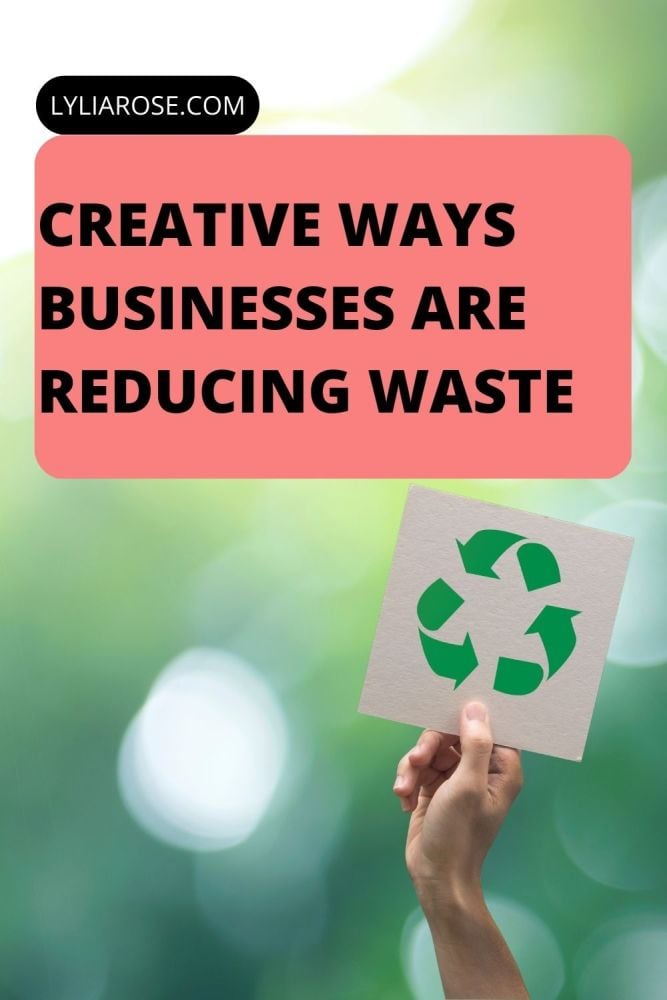 Creative ways businesses are reducing waste
Annually, we produce 2.12 billion tonnes of waste which is becoming extremely damaging to our planet. Although authoritative bodies around the world have introduced schemes and initiatives to encourage recycling, sadly most of our waste still continues to end up in landfills, even as we try to reduce waste in our homes. This is leading to severe consequences for the environment. If this isn't planet destroying and soul destroying enough then you'll be shocked to know that this figure is also expected to rise to 4 billion tonnes annually by 2100. This is a sorry reflection of our wasteful and throwaway culture and something drastic needs to change before it's too late.
However, waste is not only deposited in landfills and buried deep underground; some of it ends up in our oceans illegally. According to some studies, 1.4 billion pounds of rubbish ends up in our waters each year which is having a profound impact on marine life — so much so, scientists have estimated that the amount of plastic will outweigh the fish by 2050. I've seen this myself in shocking documentaries where cruise ships were actually throwing bin bags of rubbish into the sea just so they didn't have to pay to dispose of it when they reached their destination!
The level of waste is a result of 99% of the items we purchase being disposed of within a six-month period. Because of this, more businesses around the world are looking at more sustainable ways to create their products in a bid to help better the world that we live in, as well as using traditional methods like caged tippers or skips to remove large waste and eco-friendly packaging for shipping their goods. Finding ways to reuse any waste created is also vital when creating products. For example, sawdust from a workshop could be sent to farm shops or pet shops to be bagged up as animal bedding. Companies need to work together to reduce and reuse any waste that is created.
Manufacturing methods need to change to stop so much pollution and become more eco-friendly. For example, those creating metal parts for their products can use aluminium diecasting as a more environmentally friendly option as aluminium is highly recyclable. Tools and machinery used can be updated to be more energy friendly and warehouses can be installed with solar power and use energy companies devoted to green energy only.
In this blog post we'll look at some of the companies that are trying their best to be more ethical and reduce their impact on the environment, as well as the very creative ways in which they are reducing their impact on the environment.
Traidcraft Shop: Recycled Tableware
Since 1979, Ngwenya Glass has been handcrafting quality one-of-a-kind glassware that has real social and environmental impact on lives and landscapes throughout eSwatini. Originally set up as a Swedish Aid Project, Ngwenya Glass now trains over 60 people in the art of glass blowing to create one-of-a-kind pieces of ethical homeware.
Every day, Ngwenya Glass prove that a commitment to protecting the environment can exist hand in hand with commercial success. All products are handcrafted from 100% recycled glass, sourced from throughout eSwatini by local people. Ngwenya Glass encourages communities to come together for clean-up days along main roads in the area to gather discarded glass. Most of the glass used to be soft drink bottles!
Ngwenya Glass pay these glass-gatherers by the kilo, while empowering them to conserve their environment, too. The business also works with local schools to educate young people in the importance of environmentalism and recycling, and supports schools with building materials and learning resources.
Fjällräven: Re-Kånken and Eco-Shell
You may already be familiar with the Kånken bag which has recently caught the eye of British consumers. Originating from a small town in Sweden, the company focuses on outdoor clothing and equipment and is committed to making nature more accessible for adventurers alike while having a focus on the simplicity of their products.
Although they pride themselves on simplicity, the crafting of the bag is much more complex. To play their part in helping the environment, they released the Re-Kånken bag which is made entirely from polyester recycled from plastic bottles. As well as this, it is dyed with SpinDye technology which 'radically reduces' the amount of water, energy and chemicals used.
The Eco-Shell is another product from Fjällräven that avoids using materials that harm the environment. Eco-Shell is also made from recycled polyester and unlike many other products on the market, perflourinated chemicals are not involved in the creation.
Wasteboards: Skateboards
In a bid to make use and reduce plastic waste in Amsterdam, Wasteboards is a company that creates the traditional skateboard with an eco-friendly twist. Benefiting the environment as research has suggested that there are 20,000 plastic bottles are being bought every second, this forward-thinking company collect plastic bottle tops to create the deck of the board.
Wasteboards also believe in helping out the local community and encourage people to collect bottle tops from a range of events to ensure they can continue the development of unique skateboards. As well as this, fishermen who use the canals in Amsterdam are also asked to collect as much as they can.
One part of the appeal is that each board is handmade and moulded into a design that creates an aesthetically pleasing product for a young demographic. This company loves the idea of being sustainable and being able to sell a sustainable product, so even if your Wasteboard breaks — they'll recycle the broken plastic and create you a new one!
Lush Cosmetics: Naked Products
Lush Cosmetics is often referred to as one of the most environmentally conscious brands in the UK. So much so they claim to be 100% vegetarian, promote ethical buying, fight animal testing, craft their products by hand and offer naked packaging products which is helping reduce the chaotic packaging crisis Britain is now facing.
According to some figures, each person uses around 200 pounds of plastic a year — 60 pounds of which is thrown away instantly. This has highlighted a huge problem and put great responsibility upon businesses internationally and through innovative design, Lush Cosmetics were able to develop several products that didn't require packaging to sell.
From shower gels to shampoos, there are plenty of naked products available. As well as this, all of plastic used by Lush is 100% recycled.
More businesses reducing waste in creative ways
Here are a few more businesses that are known for their creative ways of reducing waste:
Dell - The company has implemented a closed-loop recycling system for plastics, using plastics from old computers to create new ones. Dell has also created packaging materials made from mushrooms, which are fully compostable.
Adidas - The sportswear company has launched a range of shoes made from recycled ocean plastic, collected from beaches and coastal communities. The shoes are made in collaboration with Parley for the Oceans, a non-profit organization that raises awareness about ocean pollution.
Ecover - A Belgian cleaning product company, has launched a washing-up liquid bottle made from 100% post-consumer recycled plastic, with a cap made from bio-based plastic derived from sugar cane. The company is also using new technology to make bottles out of plastic waste collected from the ocean.
Allbirds - Allbirds is a footwear company that has developed a range of shoes made from sustainable materials, such as recycled plastic bottles, castor bean oil, and FSC-certified eucalyptus tree fibers. The company also uses sustainable packaging, such as boxes made from 90% post-consumer recycled cardboard.
These are just a few examples of businesses that are taking creative approaches to reducing waste and becoming more sustainable.
Final word
In conclusion, the businesses highlighted above represent just a handful of the many innovative companies around the world committed to reducing waste and promoting sustainability. These examples demonstrate the power of creativity and outside-the-box thinking in tackling the pressing environmental challenges we face today. By learning from these companies and supporting their efforts, we can all play a part in creating a more sustainable future for ourselves and the planet as the future of cities and businesses change to a more environmentally friendly one.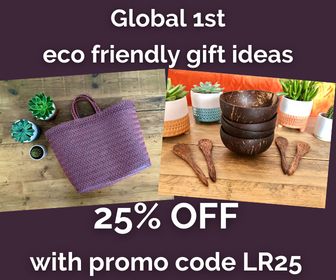 Sources:
http://www.theworldcounts.com/counters/shocking_environmental_facts_and_statistics/world_waste_facts
https://4ocean.com/blogs/blog/how-much-trash-is-in-our-ocean
https://ngwenyaglass.co.sz/history
http://www.artemisamsterdam.com/en/design-art/exhibitions/plastic/451-wasteboards
https://www.shemazing.net/saving-the-earth-one-bath-bomb-at-a-time-lush-expands-naked-packaging/
https://uk.lush.com/products/lushopedia/twilight-0