Low risk ways to invest your money
Posted on
Investing doesn't have to be a gamble. If you've got some savings you'd like to build, why not try some of these low risk investment strategies.
Use a high-interest savings account
Putting your money in a savings account is a practically risk-free way of investing your money. The problem is that many modern savings accounts have very low interest rates, so you won't make much of a return. You're best shopping around banks to find the best interest rates going. Online savings accounts can have some of the highest interest rates (some are over 3%) and are usually a good option. Some of these accounts may require you to make regular contributions in order to get the benefit of these interest rates.
Use a certificate of deposit
Another option could be to put your money into a CD (Certificate of Deposit). These are much like savings accounts in that there's no risk of losing your money, but unlike savings they do have restricted access for a certain amount of time. CDs can have interest rates of over 3.5% beating some of the best savings accounts. If you're okay not accessing your savings for a certain period of time, this could be a great way of making a return.
Get free shares
Use my referral links to get a Trading 212 free share and a Wealthyhood free share worth up to £100 and £200 respectively.
Find more offers like these on my how to get free money UK page!
Try peer-to-peer lending
Peer-to-peer lending involves lending your money to another person online. This person then pays back the money in instalments with interest attached. By going through a secure peer-to-peer lending platform you can ensure that you get your loaned money back. There are many different platforms out there, all offering different interest rates. In some cases, interest rates can be over 7% making this a very lucrative risk-adverse way of making a return.
Use an automated trading system
Investing in stocks is generally regarded as a high risk form of investment, but it doesn't always have to be. An automated trading system can lower the risk of investing in stocks significantly by allowing you to make trading decisions based on hard data. Loss is still an option, but if you diversify your investments and are careful about how much you invest, these losses should be fairly low.
Use credit card rewards
Credit cards needn't just be a form of debt – they can also be a way of making money if you're savvy enough to take advantage of credit card rewards. Such rewards are usually only offered if you pay back your credit card bills consistently on time so you need to be sure you have the discipline to spend responsibly (as a result, the risk is on you). It's worth shopping around to find credit cards that offer the best rewards. There are also apps and payment platforms that can offer rewards on top of this for using a credit card.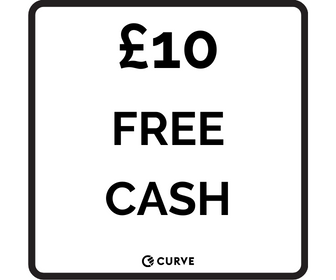 Looking for ways to save money? Check out my massive money-saving tips section and find some great deals on my voucher codes and free money pages!