How To Start Investing from The Comfort of Your Own Home
Posted on
Are you looking to start investing but don't know where to begin? Look no further than the comfort of your own home! From cryptocurrency and gold bars to real estate and the stock market, there are countless ways to invest your money and potentially see a higher return on your investment.
In this beginner's guide, we will explore different types of investments and how you can get started with each one, all from the comfort of your own home. So whether you're looking to preserve and protect your existing wealth or diversify your investment portfolio, read on to discover the best investment opportunities for you.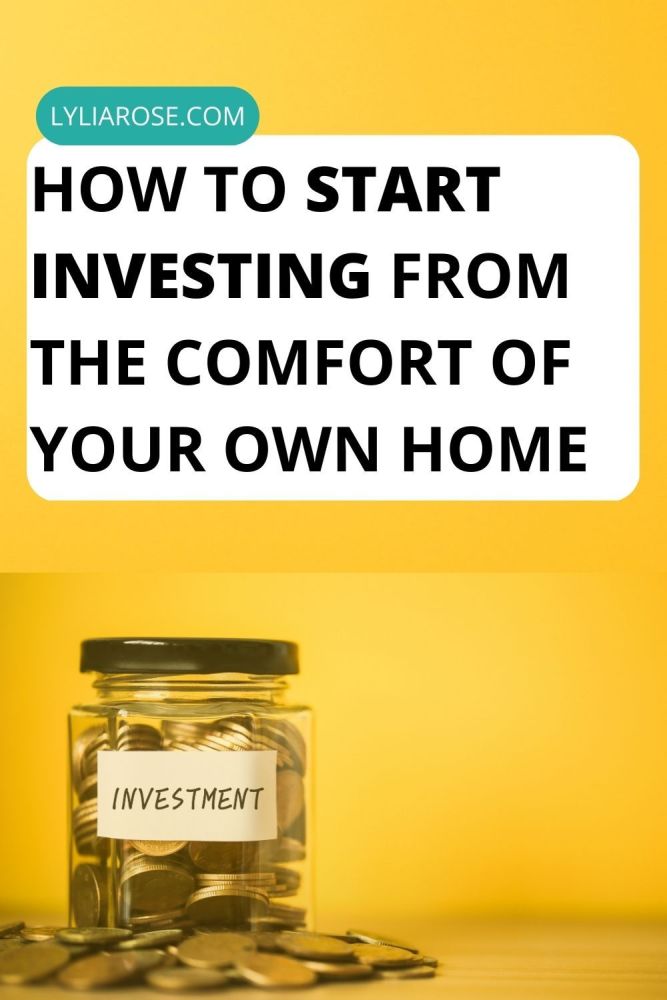 How to start investing from the comfort of your own home: A beginner's guide
For most of us, money makes the world go round since it allows us to fulfil our basic needs, desires and wants whenever and wherever we want. Still, very few of us have enough of it to meet these needs, which can make our personal and communal well-being suffer over time.
To combat this, many people decide to open saving accounts to keep spare cash safe and in one place while gaining interest on that money. However, the rates of interest banks offer on these accounts have plummeted to as low as 0.13%, which has caused owners of these accounts to rethink whether they're worth opening.
Due to this, many of the UK population have turned to other means of investing their savings in hopes of getting a higher return possibly. But how do you know where to invest your money? From real estate and the stock market to cryptocurrency and gold bars, there are hundreds of different types of investments nowadays.
But, if you've never invested before, you might wonder how to do so and which ones offer the best investment opportunities. Therefore, we've made this list outlining a few to help you break out into the investing world (some of which can be done from the comfort of your own home!). Continue reading to discover more.
TABLE OF CONTENTS
In this article we will explore in more detail:
Cryptocurrency

Gold bars

Real estate

The stock market

Certificate of deposit

3 of the easiest ways to invest money from the comfort of your sofa

Property
Shares
Premium bonds
Final word
Please note that this article is not professional financial advice. You should always do your own research and use a qualified financial adviser when investing your money, as your capital is at risk.
---
Cryptocurrency
Arguably one of the newer investment opportunities on this list, cryptocurrency is a form of digital currency that can be used as an alternative payment. Unlike fiat currency, cryptocurrency transactions are verified by a decentralised system that uses cryptography instead of a centralised authority such as the bank.
Not only are transactions verified this way, but records as well, which gives anonymity to those who use this payment method, making it so popular among investors. Plus, since so many digital currencies are available nowadays, investors don't have to limit themselves to just one and can choose to dabble in Bitcoin, Dogecoin, Ethereum, and many more.
For those interested, there are several ways for investors to invest their hard-earned money in crypto, from buying it directly from reputable live exchanges like AQRU, eToro, Coinbase, and Uphold to investing in cryptocurrency companies. However, due to being a recently emerging investment, only a little is known about them, and as a result, it is a precarious way of investing.
Yet, it remains so popular as many believe it will one day replace fiat currency and can be done with a click of a button from the comforts of your home. However, it is possible that this will never come to fruition and could lose popularity as quickly as it gained.
Many crypto exchanges are enticing new customers by giving away free cryptocurrency or new crypto coins like Pi let you mine crypto for free right now.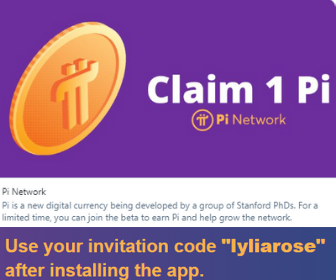 Gold Bars
Gold has become another popular way of investing, recognised worldwide as one of the most valuable metals throughout history. Generally, investors choose to invest in gold because it is often seen as a 'safe investment' during economic turbulence; however, there are many different reasons for doing so.
Many investors choose to invest in gold bars to preserve and protect their existing wealth, others decide to invest in precious metals to diversify their investment portfolio, while some select gold in hope of benefitting from potential price spikes.
Regardless of your reason for investing in gold, there are various ways to branch out into it and other precious metals, from physical gold bars or coins to digital gold. One of the most common ways of investing in gold bars or coins is by purchasing through specialist bullion dealers like Physical Gold Ltd, which makes it more straightforward for UK investors to buy and sell precious metals like gold and silver at leading market rates.
Whether you'd like to buy/sell or are looking for advice – you can find it on their website. Consider visiting their site to learn more, or contact them directly to see how they could help you branch out into the investment world from the comfort of your couch today.
Real Estate
Another popular way of investing from home is in real estate, yet the main drawback for those entering the investment world is the cost to get started. Since real estate is a costly investment area, it can quickly put off investors that don't have as much capital as others. Yet, providing that you're smart about it, there are various ways to branch into the property market.
Whether you'd like to invest in a commercial business, a modern apartment, or even a park home, the most challenging part about investing in property is not just the price but choosing something that gives you a margin of safety. Providing that you can choose wisely, you should be able to make a decent return on your investment.
Regardless of your choice, real estate investments can be used to profit from your initial investment in various ways. Whether you buy a property below-market rate, renovate the property, then re-sell at a better rate than what you purchased it for or if you rent it out to tenants and use the money you yield to diversify your investment portfolio.
The Stock Market
One of the easiest ways of investing from home is by purchasing stocks, where you buy ownership in aspects of a public company, otherwise known as stock, where the market derives its name from. As you invest in stocks, you're buying into that company's future and, as a result, are hoping that it performs well over time so that you can reap the benefits.
Like other investment methods, there are various ways to invest in the stock market, from investing in the stock market index, investing with stock options, or investing in individual stocks. The difference of which is as follows:
Individual Stocks – When you buy individual stocks, you become a partial owner of that public company. So, when the company grows, the value of your stock increases as well, or when they make money, so do you. However, your investment can soon fluctuate in growth and value, so one day; you might see a return, and the next, you might not.

Stock Options – When you purchase a stock option, you can buy/sell shares of a specific company within an outlined timeframe for a set price without owning the option outright. However, due to this, options are much riskier than individual stocks but have the possibility of yielding higher returns if you prove to make informed choices.
Some companies such as Wealthyhood give away free ETF shares to new customers using a referral link and also Tulipshare have a new customer offer too.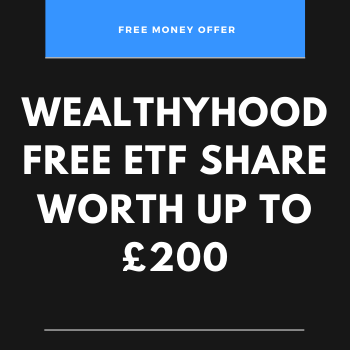 Certificate of Deposits
CDs (Certificate of Deposits) are a type of bank product, which allows individuals to deposit a certain amount of money with a bank or building society for a fixed term, typically ranging from a few months to a few years. In exchange for leaving the money on deposit for the agreed-upon term, the bank or building society pays a higher rate of interest than would be earned on a standard savings account. CDs are considered a low-risk investment option as the deposit is guaranteed by the Financial Services Compensation Scheme, however, the returns are generally lower than other investment options.
Unlike stock options and other investment methods, CDs are known for being one of the 'safest' options since they give you a safe place to save money and earn more interest than you would have if you had used a traditional saving account. However, one of the most significant drawbacks of CDs is that because they are so low-risk, they rarely reap enough of a reward to warrant continuing with them.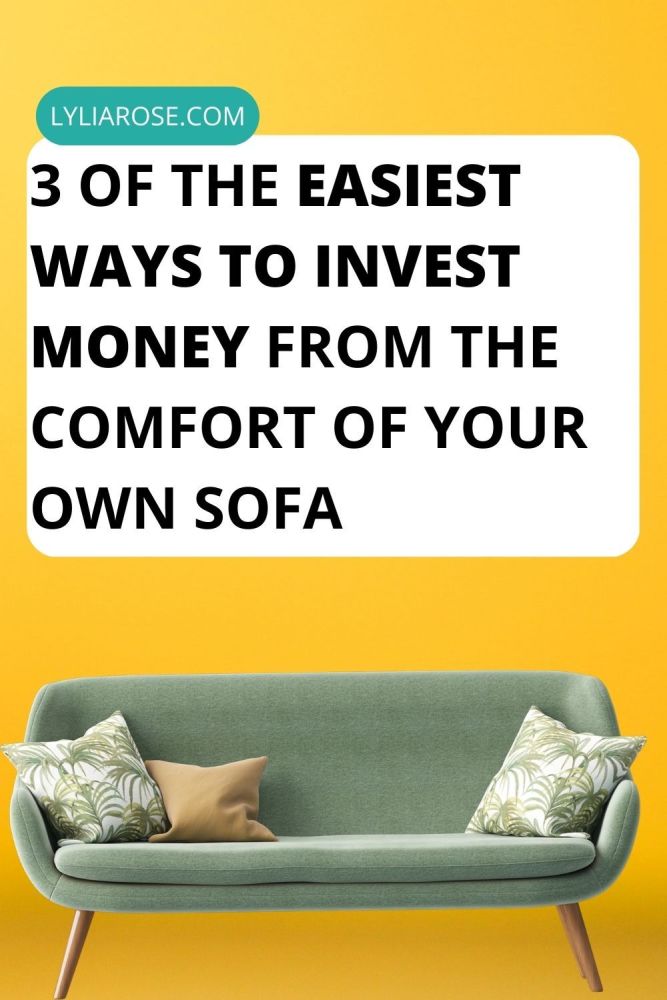 3 of the easiest ways to invest money from the comfort of your own sofa
While some banks and accounts such as the Chip Instant Access Account are trying to entice people with promo codes and bonuses, you may still want to expand your financial portfolio with investments for beginners. Here are three easy ways to invest money from the comfort of your own sofa and potentially earn more interest than your bank!
1. Invest in property from £10
If you thought you had to be rich to invest in property and build your very own property portfolio, think again. Companies are now crowdfunding online for investment in properties, which means you can invest from as little as £10 from the comfort of your sofa. Many companies offer a fixed return of around 5-7%. This guaranteed interest is a lot more than my savings account.
When investing in property through crowdfunding platforms, it's important to remember that as with all investments, there are risks. Make sure you read and fully understand the key risks before making any investment. Only invest an amount you are happy to lose, as property values can decrease as well as increase.
2. Shares
Investing in shares can be a great way to earn more than you would with a regular savings account. There are some great guides available online on how to buy shares, and many banks offer stocks and shares ISAs that may provide greater returns than a normal account.
If your employer offers an employee share scheme, take advantage of it. My husband's work had a share save scheme where once a year he could opt in and save a set amount from each wage packet. The shares were offered at a discounted price, so as long as they didn't fall in three years, he instantly made a profit. It's worth checking if your employer offers a similar scheme.
Shares are definitely something you want to leave long term if you can. My bank recommends a minimum of five years. Remember, however, that shares can decrease in value, so only invest money you are willing to lose and seek professional advice to ensure you are fully aware of the risk potential.
Many ISA stocks and shares accounts can be set-up online. If your work has a sharesave scheme, then it's also very likely you can apply for this online too, just ask your employer for the details.
3. Premium bonds
Premium Bonds are a unique investment option where you don't earn interest, but you have the chance to win a cash prize each month. Instead of earning interest, every £1 you have invested is entered into a prize draw each month and the overall interest from everyone's accounts is used as prize money.
Your money is not at risk, so even if you don't win anything, you can still withdraw your original investment at any point. My Grandad has some money in Premium Bonds and says he's won more money than he would have ever made in interest in a regular savings account.
You can set-up and manage your premium bonds accont online without needing to leave the house!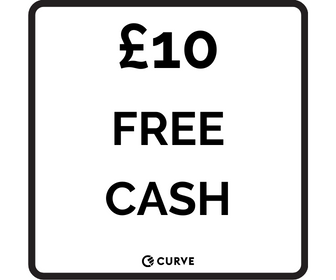 Final say
In conclusion, there are many different ways to invest your money from the comfort of your own home from low-risk to high-risk methods. From cryptocurrency and precious metals such as gold bars to real estate and the stock market, there are countless opportunities for those looking to potentially see a higher return on their investment. However, it is important to note that investing always carries risk and it is crucial to do your own research and consult with a qualified financial advisor before making any decisions. With the right approach and careful consideration, investing from home can be a great way to grow your savings and diversify your portfolio.
Before you go...
Now you know some of the ways you can invest money without needing to leave your home, you might be wondering how much people invest. Here's a look at how much a regular investor should set aside each month.
---
Want to make more money?
There are lots of real ways to make money from home for free as well as lots of free money offers.
Find loads of ways to make extra money at home on my blog, as well as my favourite side hustle in my matched betting blog!
To get started, you can make money online in the UK with these 60 ways I've tried and tested.
Follow these steps to make £1000 in one month at home.
Or, if you're short on time, try these methods to make money in one hour.
Love sharing great offers with friends? Make extra cash with these refer-a-friend schemes.
Learn how to get free food, free cryptocurrency and even how to get free shares on our blog!
Subscribe to our newsletter for the best free money offers, money-making and money-saving tips we discover!