Spring fashion - 3 trends you can do on a budget
Posted on
In the blink of an eye winter will soon be gone, and fashion fanatics everywhere will be overhauling their wardrobes and experimenting with new outfits. After all, each season is a poignant time for change, and this spring will be no exception!
Still, while everyone likes to experiment with their look, trends do occur that people like to follow. Whether it's simply aesthetic trends or concern paid to the environmental impact of the fashion industry, many people like to buy in line with different beliefs in mind.
Personally this year I am attempting a zero-spend on clothing for the duration of the year. Even if you have a capsule wardrobe, like me, or are also attempting a no-spend on clothing for 2019, you can still stay on trend if that's important to you. The trends this year are luckily items that I'm sure all of us have in our wardrobes.
If you're looking to reduce your clothing impact on the environment then you'll easily be able to rock the 2019 clothing trends by shopping for organic clothing, recycled clothing and browsing the thrift stores. I'm pretty sure 2019 is going to see a surge in sustainable clothing options and it will become even easier to shop consciously. Some of my favourite High Street stores already offer clothing made with recycled fabrics and I expect this environmentally friendly trend (and need) will only continue to grow.
Here are some of the fashion trends all can expect to see in spring 2019.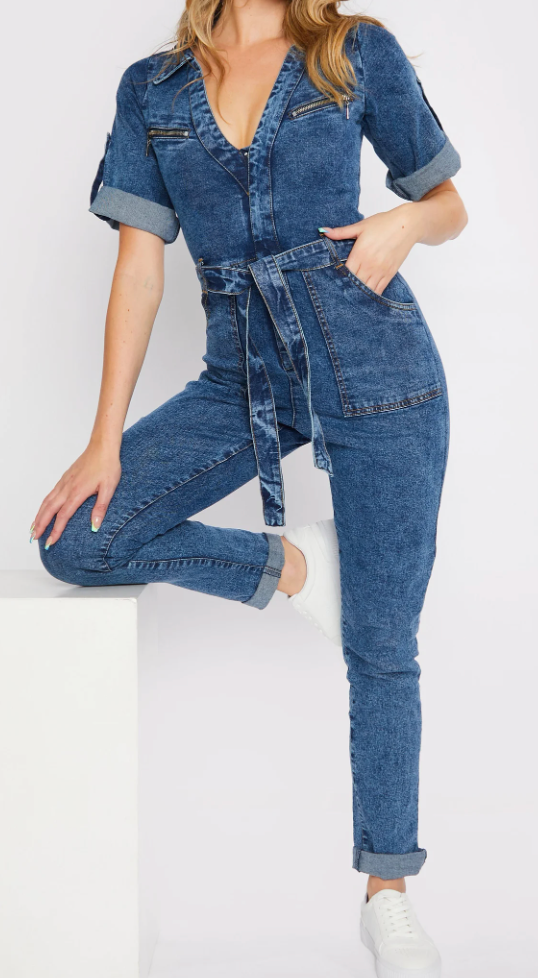 Lots of beige
Colour schemes are a big part of what makes fashion work and evolve. Everyone is always excited to see which colours are hot on the catwalks and what we'll therefore expect to see in clothing stores for the coming season. This year it's all about being beige for spring 2019. Catwalks have seen models head to toe in beige.
Associated with calm, elegance and softness, the shade is being worn more often than usual, and its popularity is amounting yet still. Clothes can often work in any given colour – but beige, for some peculiar reason, is starting to get an edge on all the others. Perhaps it's time for this colour to have its spotlight.
Luckily for those of us on zero-spend years or looking into more ethical ways of shopping for clothes, this is a colourway that is so often already in our wardrobes or is a staple shade that can be found in many stores, including charity shops or second-hand marketplaces. Right now there are over 80,000 pre-loved beige womenswear items on eBay so this trend is accessible for all budgets.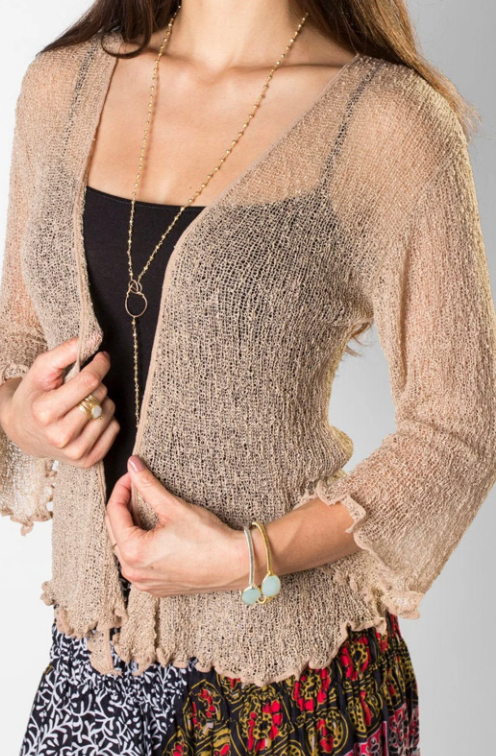 Beige boho lightweight handmade cardigan
Bleached denim
Everyone knows that denim never goes out of style completely. However, the way in which it's made and presented is constantly changing and adapting with consumer demands. Grab your buckets of bleach as spring 2019 is all about the lighter shades of bleached denim.
Typically, the cutting, acute and smarter denim looks can be attributed to the darker denim, while the casual, care-free goals can be discovered with the bleached denim. Bleached denim will become more popular this year due to well received, high profile catwalk displays on runways such as Isabel Marant and Alberta Ferretti showcasing bleached denim dresses, jackets and skirts.
Again, denim is usually something that we all have and if creating a capsule wardrobe then a good pair of denim jeans and shorts is a staple choice. Second hand denim jeans are really easy to come by and with a bit of research you can even find sustainable denim choices in the UK.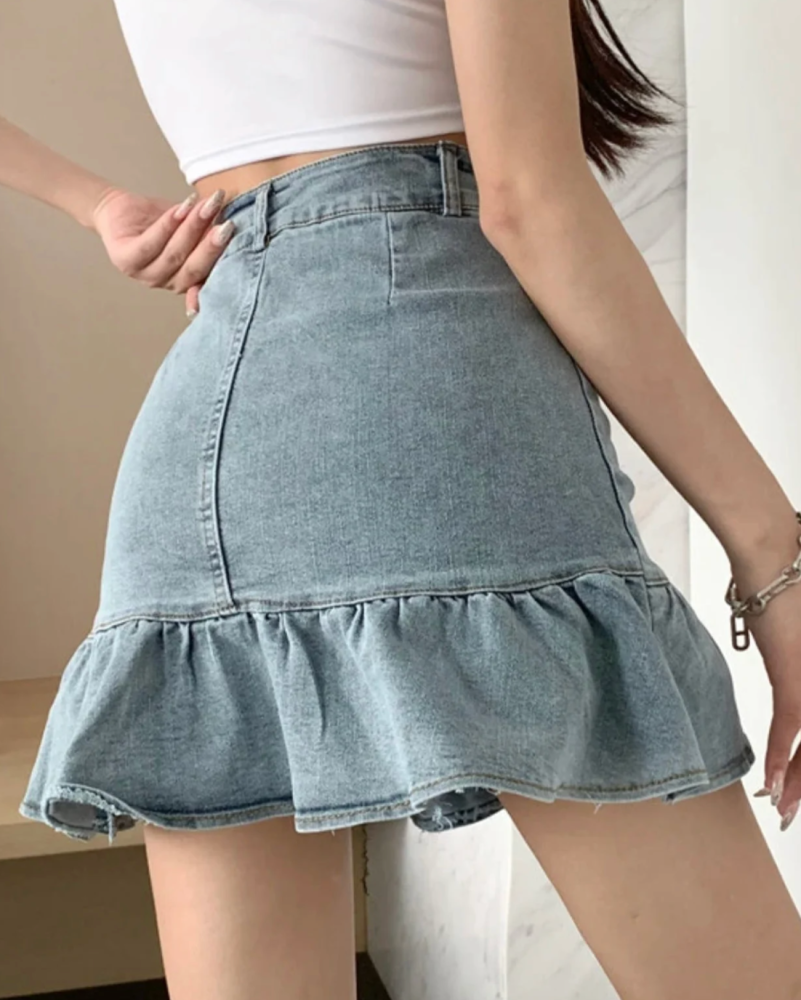 It is not always easy to decide what to wear, and it certainly isn't always easy to pick which clothes to buy either. However, some items of clothing are easier to buy than others, like denim. Denim is a wardrobe staple that won't ever go out of fashion and can always be adapted to suit the latest denim trends.
For example, you can always opt to buy and wear a denim-skirt. To select a skirt you like that is also a good fit for you is a bit more of a challenge, but it is easy to do when you focus on your lifestyle and your figure. First, decide if you need a denim skirt that is casual, formal or can walk the line between the two.
Next, choose a body-complimenting new denim skirt to go with accessories and tops you already have on hand at home. That way you can instantly create new outfits.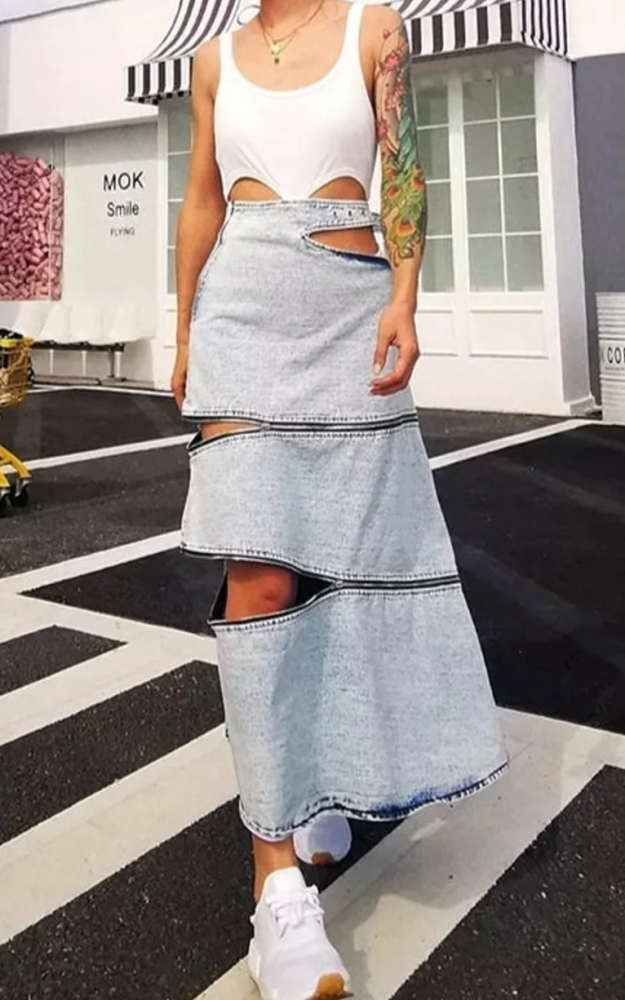 Clashing prints
If you were starting to feel a little less than inspired by the trends mentioned so far, don't worry, this third fashion trend for 2019 will brighten your wardrobe and spark your creativity.
Perhaps denim and beige is just a little too safe for you, and for some even too boring and normal. Never fear as clashing prints are about to be big news!
That's right, mix your stripes with your florals or your animal prints with your polka dots. Anything goes! There's no need to play it safe when it comes to this trend. It's in total contrast to the minimalism of light denim and beige and will satisfy the bolder among us.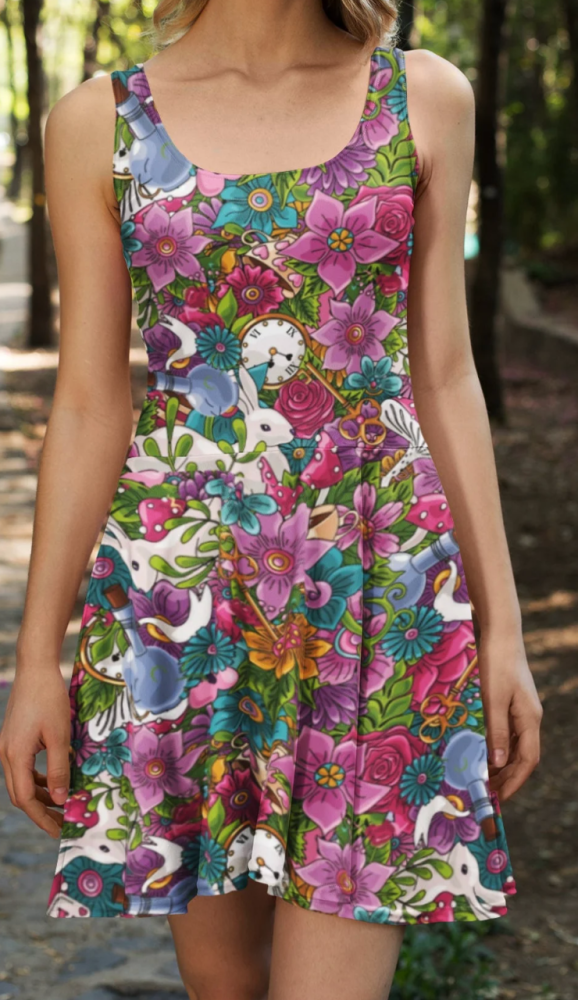 Nothing screams experimentation like a clashing prints piece of clothing. Clashing prints are more of an innovative arrival on the scene. They typically feature bolder, more vibrant colours alongside a myriad of pattern choices, meaning that every outfit you create can be unique.
Stripes, florals, spots and patterns are usually found in our wardrobes already and now it's a case of getting creative and mixing patterns together you never thought possible before. It's another trend that is easy to do on a budget and that many of us will already have suitable items in our wardrobes without needing to spend a penny.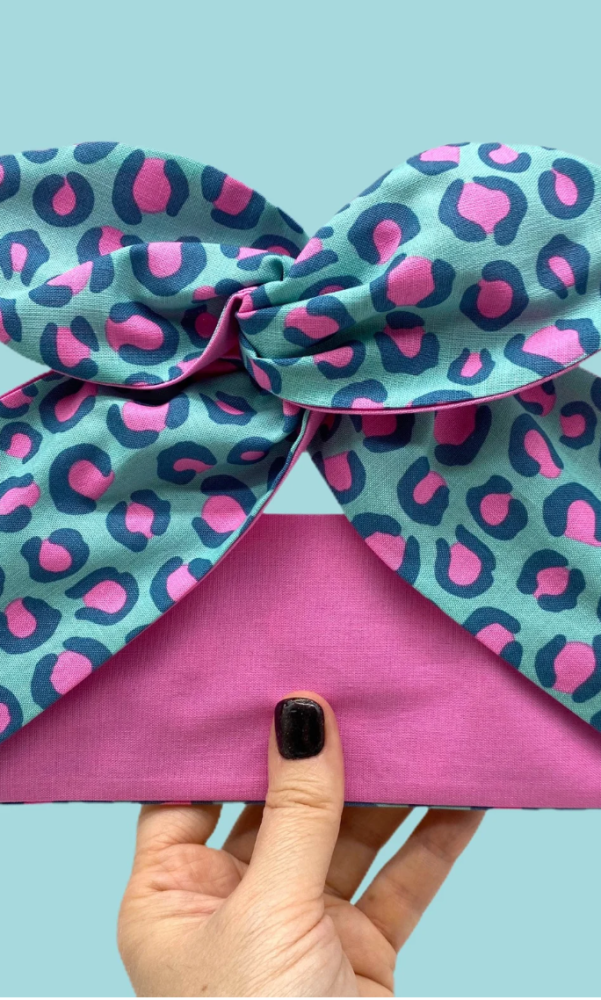 Bold leopard print blue and pink wired bow headband
Final word
Luckily these three fashion trends for spring are easy to accomplish with our existing wardrobes or by easily buying second-hand clothing from a charity shop or online marketplace. Following fashion and clothing trends doesn't have to be expensive, but can be possible with what you already own or with a little thrifty shopping.