3 reasons Google ads might be right for your business
Posted on
When you are marketing your home business, social media is a great route for success. As a start-up it's free, but as your business grows and you have marketing budget then you will begin to consider advertising as another way of getting your business to customers. While social can have some great results, adding Google Ads to your marketing strategy could really boost your online presence and, if done well, improve your conversion rate too.
If you have never done a Google ad before, don't worry. Google will take you through all the basics and help you refine your ad too. You can also get started with Google Ads automation which helps businesses reach their advertising goals with minimal work.
If your marketing budget is low and you are unsure of the impact their ads will have on your website, then keep an eye out for offers. I found that soon after I signed up for a Google business listing I was sent a Google ads voucher through the post. I received these periodically over the next few years. There are also lots of companies online that partner with Google to offer free ads credit when you spend so much.
Of course marketing and advertising is all trial and error. What works for one doesn't necessarily work for another, but Google is a big player in the advertising game as we are all using Google to search online whenever we need anything, so if you need to advertise then they are a good bet.
Here are three reasons why Google ads might be right for your business:
Get to the top of the SERPs
Google Ad placements are really important and one of the best reasons to go for it is to get to the top of the SERPs. The SERPs are the Search Engine Results Pages and getting on the first page for relevant keywords should be the main target for every company. At the very least, you want your company name to rank first!
While organic ranking is obviously going to be cheaper, being at the top of the results could have such a big impact on your conversion rates that it is worth paying to be there. Most people don't bother going past the first page of Google results so you need to be there if you want to get clicks.
Focus on relevant keywords
Your business needs an online presence to exist in modern terms, but just having a website won't do much. You also need to make sure that your website is easy to find on Google. This is where keywords come in.
All Google Ads focus on particular keywords. A keyword is a word or phrase that the searcher types in when they are looking for something. While you are creating your Google Ads, you should consider which keywords are most relevant to you and which are the most successful.
Even though you are paying for your Google Ads, the information you gather should influence the content you write for your website, giving you a better chance to rank organically too.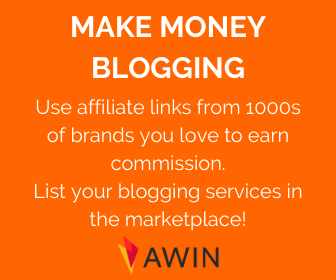 Refine, repost, repeat
Much like social ads, Google Ads charge users through PPC or Pay Per Click. This is great for you because it means that Google has a vested interest in helping you to refine your ad to make it as clickable as possible. Google even provides a list of best practices for you to learn from!
Split testing and refining your ads is by far the most economical way to advertise. If an ad is failing, you can pull it immediately and try something else instead. However, do keep an eye on the PPC rate - some keywords are much more competitive than others and are, therefore, more expensive.
When you are starting up, try a few cheaper keywords while you are getting your eye in and then progress to bigger challenges as your website catches up. If this all sounds really confusing, then don't worry. Google's own experts are ready to help at the end of a phone-line and will assist you in setting up your ads to target the right audience and suggest wording, key words and so on.
Another great thing is you can set your budget so you don't overspend. You can choose a daily rate and your ads won't show once you've hit this limit each day. This keeps you in control of your ad spend and you can set it as low as you like whilst you try out Google ads, but obviously you'll reach less people the lower it is.