Why your small business needs an online presence
Posted on
If you're not very internet or computer savvy then you may be wondering what the importance is of having an online presence for your business. In this digital age everyone is using technology more than ever and more than likely, they are using it to search for companies just like yours. Problem is, if you can't be found online then your potential customers won't know you exist. You could be losing vital revenue.
Being online isn't as scary as it sounds anymore. There are several tools and platforms readily at your disposal to create websites with ease, even for those with no technical knowledge, as well as plenty of social platforms where you can quickly market your products, communicate with prospective clients and answer your customers queries in real time. If time is really of the essence and the entire process is far too overwhelming, you can hire the likes of a digital agency to take full control of your online activities, create and design a website for you and help increase your online presence with expert knowledge.
Let's take a look at some of the benefits of an online presence for your small business.
You'll actually exist
It's no secret that we're moving into a more technological and digital age where we rely on the internet more than ever. It's made our lives so much easier. No matter what your business is, it's likely that the majority of your modern customer base will be searching for your services online using Google. In order to be found online you need to exist online. First things first is a discoverable website that looks professional, is regularly updated and provides all the information a customer needs to make an informed decision of whether to buy your services.
Related 6 ways being online can improve your small business
Social media
You'll also want a presence on some of the most popular social media sites. Some people will prefer to contact you and locate you from their favourite social networking websites, preferring to see what your business is up to in real time and contacting you in what feels like a more personal manner. Make sure your website links to your social media sites and you are found on the most obvious ones such as Twitter and Facebook. Social media gives your business a personal feel and lets customers know they are able to follow you and contact you in a variety of ways.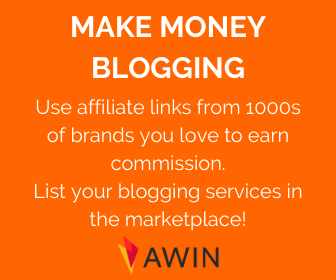 Customers can easily contact you
As a disgruntled customer or a customer with an important query, there's nothing more frustrating than not being able to contact a business. A website gives you somewhere to display your contact details and opening times. You can even create a form so customers can easily contact you with a few clicks of a mouse. No-one wants to be lugging a Yellow Pages round and flicking through it to find contact details anymore. Being online means customers can find you 24/7 wherever they are and on whatever device they have in their pocket.
Reach new clients and customers
An online presence is vital if you want to grow your business. People will rarely just buy from anyone nowadays, even based on trusty word of mouth. Almost everyone will undertake their own research and check out online reviews or recommendations before committing to a purchase. In order to outshine your competitors and generate new business you need to be visible online and have plenty of good reviews for your customers to read.
Being online is a no brainer for all small businesses in 2018. Without an online presence you could be seriously stunting your business growth and losing valuable income.
See also 7 tips for a successful small business
Find more great articles here: