7 Ways You Can Have A Luxury Holiday Without Spending A Fortune
Posted on
In this article, we will be discussing how to get cheap luxury holidays. We will be going over 7 different ways that you can save money on your vacation without compromising on the quality of your experience.
This article will cover how to get cheap luxury holidays by:
Travelling outside the high season
Avoiding the school holidays
Successfully planning your trip
Creating a luxury holiday savings fund
Being flexible with your dates and expectations
Booking tours in advance
Setting and sticking to a budget
Read on for more information about each option and how you can enjoy a luxury holiday for less!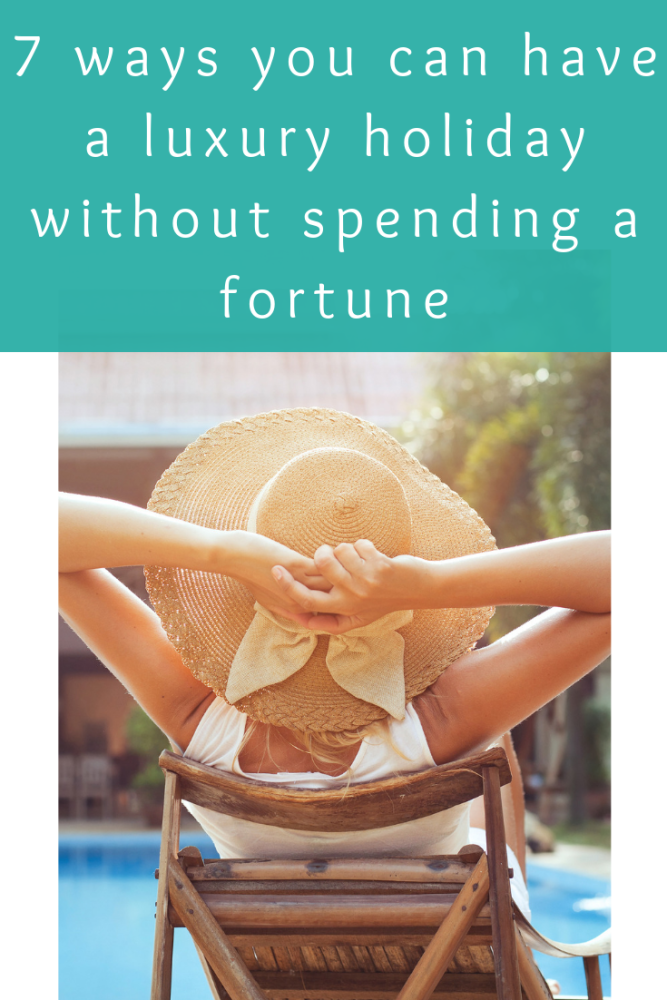 How To Get Cheap Luxury Holidays
Travelling in luxury doesn't have to cost a fortune. If you're savvy, you can get a top Hawaiian luxury getaway for a fraction of the price you thought. While it's true that you're not going to be able to have this type of experience on a budget, you can significantly slash the total costs.
Below you'll find seven ways to make your luxury getaway affordable.
1. Travel outside of the high season
Every holiday destination has high and low seasons. High seasons receives ten or twenty times more holidaymakers compared to the low. This means the nightly cost of hotels skyrocket to fill the demand. If you travel during major holidays or Christmas, you'll end up paying considerably more.
Instead, consider travelling during the low season. You can search online and find the exact time of the year on Google in a matter of minutes. Then if you plan your holiday around that time of the year, you're guarantee to cut the costs. For example, if you travel to Hawaii during the summer months (between June and July), you can expect the prices of your vacation to be much higher than in spring or autumn.
2. Avoid the school holidays
This tip is a follow on from the one above. And only applies to those who aren't travelling with children. School holidays will see the cost of flights, hotels and pretty much anything else at least double. Prices start to rise a few days before the start of the school holidays until the kid's go back to school. Aside from having your luxury getaway at a lower price, you'll also have more privacy.
3. Plan your trip
Smart planning is the key to having a luxurious getaway at a fraction of the original price. If you search around online, you might find discounts on certain holiday rentals and resorts. This is especially advantageous if you're staying in an all-inclusive. Eating out for breakfast, lunch and dinner combined with your drinks quickly skyrockets.
It might work out more affordable to book an all-inclusive in some destinations. Other times it works out to be better to splash out on accommodation and get your meals yourself. This same concept also applies to activities, tours and holiday experiences. Spending a little time planning before you go will help you slash the total price.
It may also be possible for you to have a more luxurious trip if you travel with friends and split the cost. For example, you may not be able to hire a villa by yourself or as a couple, but by sharing it with another couple or two makes it affordable when the cost is divided between you.
The same goes with luxurious transport such as a private jet. Whilst a flight by yourself could be way to costly, you may find the cost more affordable if you pay for a private jet charter by the hour and divide it by six people or more. Private jet charter company Jettly make it easy to search for private jets with a mobile app allowing anyone to find private air travel in real-time.
Another idea when planning your luxury getaway is to use a luxury travel advisor. Their knowledge of local areas and the best places to stay for a luxury holiday on a budget could prove invaluable. What is a luxury travel advisor? A luxury travel advisor is someone who specialises in the high-end travel industry and can help you plan your dream holiday. They are usually experts in the destinations they work with and are good at negotiating the best deals for their clients. They will be able to provide a range of advice, from booking flights to finding a suitable hotel, offering recommendations for different budgets.
Some of the ways a travel advisor can can help you get your luxury holidays for less include:
Finding the best deals on hotels, flights and activities
Helping you plan your itinerary
Researching destinations and attractions in order to find the perfect location for your trip
Providing advice on how to save money on your trip
4. Create a 'luxury holiday' fund
Smart planning helps you cut the total cost of any holiday. Smart financial management helps you afford a luxurious getaway. If you know you want to go on holiday next year, start saving now. You can go to the bank and open up a new account specifically for your vacation. This gives you an incentive to keep putting more money into the account to pay for your luxurious trip.
One strategy is to get a 'money box' and put it in your home. Every day, you can put your change into the money box. At the end of the month, deposit it all into your holiday account. You can set up ways to cut the costs on a small scale throughout the year.
For example, if you don't go out this weekend, put £30 into the account. Over time, this will add up and pay a significant chunk off the total price of your trip.
Use cashback accounts and add the extra money saved to your holiday fund.
There are loads of ways you can earn extra money and put it towards your affordable luxury holidays. Check out how to make a £1000 extra in a month and get inspired!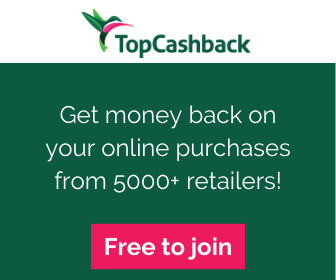 5. Be flexible
The more flexible you are with your vacation, the better chance you have to find a deal of a lifetime and booking luxury holidays for less.
Sometimes cruises offer huge discounts on their rooms a few days before the departure date. There are many cruise agencies like Iglu Cruise the UK's largest independent cruise agent, where you can find some of the best cruise deals and discounts. Hotels might have a special promotion on certain days of the year. And some destinations are inevitably much more expensive than others.
If you have your heart set on a trip to the Caribbean, this tip won't work for you. But if you're open to any vacation, be as flexible as possible. Not only will you potentially save thousands, but you'll also have more of an adventure.
6. Book tours in advance
If you want to go on a tour during your holiday, plan your trip before you start your holiday. Yes, you can arrange tours in your hotel or resort. And yes, you can find tour companies near the place where you're going to stay. But they often charge much higher per person than booking online.
If the tour company is next to an expensive resort, you can guarantee the same tour will cost two or three times more. Why? Because the tourists have money to burn.
Instead, you can find the same tours and book them online before you start your holiday. While you won't save thousands, you'll probably save hundreds. You can then spend the extra money elsewhere.
7. Set a budget. Then stick to your budget
Booking an affordable luxurious holiday is one thing. But coming back home without having an enormous credit card bill to pay off is another. It's so easy to spend more when we're on holiday. Especially when you can just stick it all on your card.
The only way to avoid nasty shocks when you get back home is to set yourself a budget. If you have £2000 to spend on holiday, don't be careless and spend £3000. You don't have to keep track of every last thing you buy. Just make a conscious effort to stick to your budget.
A great tip is to divide your holiday spending money up by the number of days you are on holiday to give yourself a budget each day. Stick to it, or even try to spend less one day so you have more the next day to really spoil yourself!
Everyone can have a luxurious holiday!
It is possible to travel in luxury for less. If you're smart with your vacation planning and budget, you can find the holiday of a lifetime for a fraction of the price you see advertised. Travel during the low season, even better, outside of school holidays. Create a vacation fund to help you save. And always try to stick to your budget when you're on holiday.
Roundup of how to get cheap luxury holidays:
Travel outside the high season
Avoid the school holidays
Plan your trip
Create a luxury holiday savings fund
Be flexible with your dates and expectations
Book tours in advance
Set and stick to a budget
Follow these tips and you can start to enjoy many luxury holidays on a budget. Have a great time!

Want to save more money?
Check out my massive money-saving tips section and find some great deals on my voucher codes and 80+ ways to get free money pages!
Don't miss this list of UK cashback sites to maximise your free cashback and savings.
Subscribe to our newsletter for the best free money offers, money-making and money-saving tips we discover!