Five Well-Paying Careers Anybody Can Pursue From Home
Posted on
One of my primary focuses via this blog is how people from all walks of life can free themselves from the traditional grind of employment, and give themselves the freedom to work from home. Truth be told, I've explored many different ways of earning income without ever leaving the home – some of which offer full-time incomes, while others simply supplement an existing one.
The allure of earning money while working from home is powerful, as I can attest. Depending on where you are in life, you may be looking for a temporary boost in income or a complete career shift. Finding the right career or gig for your specific needs takes a bit of research and focus, but is easily doable.
While this article will only look at a few ideas for jobs that can be done from home, they only represent a fraction of the possibilities to earn a decent living working from home. This can be especially true if you are qualified in the beauty sector. There are a large range of at-home or mobile businesses you can offer if you are qualified, such as nail technicians, hairdressing, waxing, masseuse services, as well as eyebrow shaping and lash extensions. If you have the space for a treatment room, you can get the clients to come to your home. Just make sure you have the correct insurance in place in case something does go wrong with a specialist insurance provider such as MultiQuoteTime. The last I checked they offered a range of beauty insurance products including microblading insurance and lash extension cover.
We'll explore five ideas of jobs from home that can be particularly lucrative, but I'll also include some other ideas for even more work from home jobs at the end of this article. First, why do people prefer to work from home?
Why choose to work from home or for yourself?
Working from home offers a multitude of benefits that go beyond the ability to work in your pajamas. One major advantage is the flexibility it offers. Working from home means you have the ability to set your own hours and work when it's convenient for you. This can be particularly useful for parents who need to work around their children's schedules or for people who have other commitments outside of work.
Another benefit of working from home is the ability to avoid commuting. Commuting can be a major source of stress and can eat up a lot of time and money. By working from home, you can eliminate the need to commute and enjoy the extra time and money saved. This can also have a positive impact on the environment, as it reduces the number of cars on the road.
Working from home can also help you save money on expenses such as work clothes and eating out. When you work in an office, you may feel pressure to dress a certain way or eat at expensive restaurants for business meetings. When you work from home, you can save money by wearing comfortable clothes and preparing meals at home.
One of the most significant benefits of working from home is the ability to achieve a better work-life balance. When you work in an office, it can be challenging to maintain a healthy balance between work and personal life. Working from home allows you to better manage your time, allowing you to prioritise your personal life and take breaks as needed.
Working from home can also have a positive impact on your mental health. It can reduce stress and anxiety associated with commuting, office politics, and long hours. It can also provide a sense of autonomy and control over your work environment.
Finally, working from home can increase productivity. Without the distractions of a busy office, you can focus more on your work and accomplish tasks more efficiently. It can also reduce sick days, as people are less likely to spread illnesses when they work from home.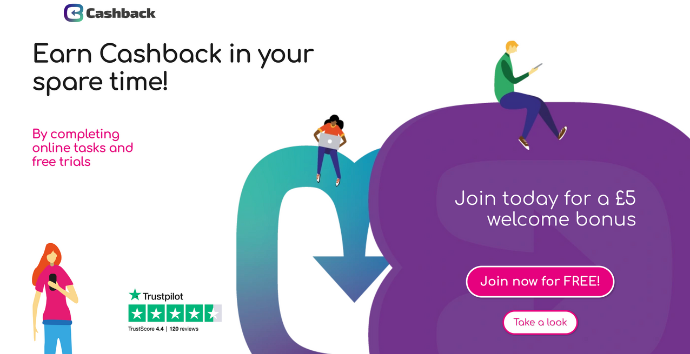 5 work from home job ideas that can pay well
To guide those of you who are looking for full-time careers that allow working from home, I've put together a list of five contenders that pay well and give you the freedom to earn money when and where you want. Let's take a look at each of them in more detail.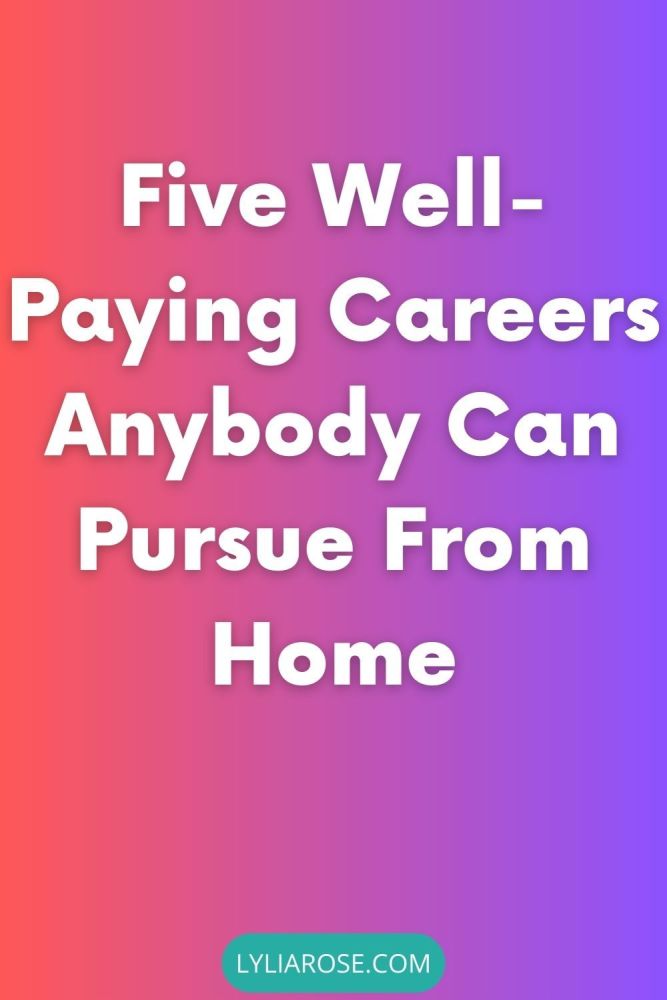 1. Taxi driver/private hire
While I've talked about countless career opportunities anybody can pursue from home, some opportunities don't involve working entirely from home. The primary benefit most seek from working from home is the flexibility to set their own hours and be their own bosses.
There are actually a variety of occupations that let you get out, meet new people, see new places and earn money at the same time – all while planning your schedule from home! My husband enjoyed this when he was a self-employed handyman, also when he had a furniture business making and selling furniture locally. But that's not what I'm talking about here. Instead, if you have a car and enjoy driving then why not make money from it?
People all over the UK are in need of private hire and taxi services on a regular basis. Whether it's driving a traditional taxi, utilising services such as Uber or working for one or more dedicated clients as a private hire, many of these career opportunities allow you to decide your own hours, where you're willing to work geographically and set how much your services cost.
You will need a private hire licence and generally must also pass a background check to provide this service. You'll also need taxi insurance to protect yourself and others: you can find insurance policies online that are suitable for this career opportunity from price comparison services such as Quotezone.co.uk.
2. Blogger
I've spoken numerous times about the opportunities and potential that exists from blogging, but it bears repeating: blogging is by far one of the most rewarding at-home careers anybody can pursue.
Personally, I have four blogs and love waking up every day thinking about what new content and ideas I can write about and provide to my audiences.
Blogging is a highly rewarding career option that allows you to work from home and write about topics that interest you. With the endless possibilities for topics, you can write about anything from cooking and travel to technology and personal finance. The potential for monetisation is also high, with various methods available such as ads, sponsorships, product reviews, email marketing, and even offering premium content through subscriptions.
If you're interested in starting your own blog, there are many resources available online to help you get started. You can learn about website design, content creation, and marketing to help grow your blog and reach a wider audience.
Starting a blog can be a great way to express your creativity, connect with like-minded individuals, and potentially earn a significant income from the comfort of your own home.
It can take time to build this up to a full-time career, but there's no better time to get started. It could even be supplementing your existing income in a matter of months. Be sure to check out my collection of tips on making money blogging and where to find paid blog posts.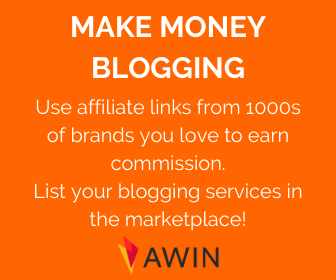 3. Child carer
Being a child carer can be a fulfilling and rewarding career, especially for those who enjoy working with children. Whether you are a parent yourself or simply enjoy spending time with kids, there are plenty of opportunities to work as a child carer from the comfort of your own home.
As a child carer, you may be responsible for caring for children of all ages, from infants to teenagers. Your duties may include feeding, bathing, dressing, and playing with the children, as well as providing a safe and nurturing environment for them to grow and learn.
While there are some requirements for being a child carer, the process is relatively simple. These may include obtaining a certificate or qualification in childcare, undergoing a background check, and obtaining a license or registration to work as a childminder.
Once you have met these requirements, you can start advertising your services to families in your local area. There are many online platforms and websites that can help you connect with families in need of child care services. Babysitters and childminders alike are in need all throughout the UK.
One of the benefits of working as a child carer is the flexibility it offers. You can choose to work part-time or full-time, and you have the freedom to set your own schedule and rates.
4. Editor and proofreader
Editing and proofreading are crucial aspects of the writing process, and there is a high demand for individuals with a sharp eye for detail and a strong grasp of the English language in the UK. As an editor or proofreader, your primary responsibility will be to scrutinize and refine a broad range of written materials, including academic papers, articles, books, marketing materials, and more.
If you possess a flair for language and a strong attention to detail, a career in editing or proofreading may be ideal for you. Working from home allows you to set your own hours and work at your own pace, making it an excellent option for those seeking greater control over their work-life balance.
As an editor or proofreader, you can work for various clients and projects. You may choose to work for a publishing company, an advertising agency, a website, or even as a freelancer. While rates for editing and proofreading services may differ, experienced editors typically earn £20 or more per hour.
In addition to refining written content, you may also be responsible for providing feedback to writers and helping them to enhance their work. This can be a fulfilling aspect of the job, as you have the opportunity to help others improve their writing skills.
To become an editor or proofreader, you'll need a firm command of the English language and a sharp eye for detail. You may also need to be familiar with various style guides such as the Associated Press (AP) Stylebook or the New Oxford Style Manual. Numerous online courses and training programs are available to help you develop these skills, as well as professional organizations and communities that can offer networking and support.
5. Online tutor
Online tutoring has become increasingly popular in recent years, with the rise of technology and the internet making it easier than ever for students and tutors to connect from anywhere in the world. If you have expertise in a particular subject, and love to teach, online tutoring can be a great way to earn money from home. The demand for tutors is high, as many students are looking for additional support outside of the traditional classroom setting.
As an online tutor, you can work with students of all ages and skill levels, from elementary school children to college students and even adults. You can choose to specialise in a particular subject or offer a range of subjects, depending on your expertise and interests. Some popular subjects for online tutoring include math, science, English, and foreign languages.
The pay for online tutoring can vary depending on a number of factors, such as your level of expertise, the subject you are teaching, and the demand for your services. However, online tutors who are experts in their field can earn a good income, especially if they have a strong reputation and a steady stream of clients.
In addition to the financial benefits, online tutoring can be a rewarding career choice. You can make a real difference in the lives of students, helping them to achieve their academic goals and build their confidence. You can also enjoy the flexibility of working from home, setting your own schedule and choosing the students you work with.
To get started as an online tutor, you will need to have a strong background in your subject area and excellent communication skills. You will also need to be comfortable working with technology and using online tools to communicate with your students. There are many online tutoring platforms and websites that can help you connect with students, or you can choose to set up your own business and market your services independently.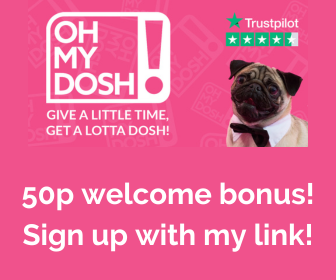 9 more work-from-home job opportunities
As we mentioned at the start, there are many more work-from-home job opportunities available depending on your skillsets and availability. Here are some additional ideas that you may find interesting:
Software Developer: With more and more businesses moving online, there's a high demand for skilled software developers. If you have coding skills and experience, you can work from home for companies around the world, developing software and applications.
Freelance Writer: If you're a talented writer, there are plenty of opportunities to work from home as a freelancer. You can write content for blogs, websites, marketing materials, and more. The pay can be quite good, especially if you specialise in a particular niche.
Virtual Assistant: As a virtual assistant, you can work from home, providing administrative support to busy professionals and entrepreneurs. Tasks can include scheduling appointments, managing email and social media, and handling customer service. Virtual jobs are a popular option for those who want to work from home, but still work for other people either employed or self-employed.
Graphic Designer: If you have a talent for design, you can work from home as a graphic designer, creating logos, websites, and other visual materials for businesses and organisations.
Online Marketing Specialist: With the rise of e-commerce and online businesses, there's a high demand for online marketing specialists who can create and implement successful marketing strategies. If you have experience in digital marketing, search engine optimization (SEO), pay-per-click (PPC) advertising, or social media marketing, this could be an excellent work-from-home option.
Customer Service Representative: Many companies hire customer service representatives to work from home as telecommuters, providing assistance to customers via phone, email, or chat. As a customer service representative, you may be responsible for resolving customer issues, processing orders, and answering questions.
Language Translator: If you're fluent in multiple languages, you can work from home as a language translator. This job involves translating documents or audio recordings from one language to another. The pay can vary depending on the language and the amount of work available, but it can be quite lucrative.
Social Media Manager: If you're skilled in social media marketing, you can work from home as a social media manager. This job involves creating and implementing social media strategies for businesses and organizations. You may be responsible for creating content, managing social media accounts, and engaging with customers.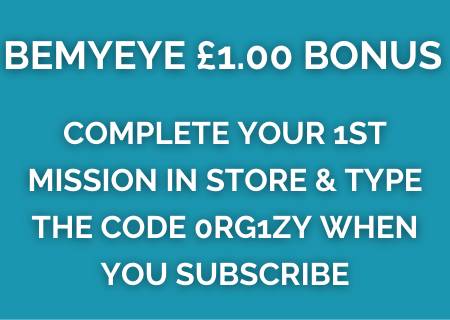 Potential challenges of working from home
Working from home is not without its challenges. While there are many benefits, it's important to be aware of the potential downsides. One major challenge of working from home is the potential for social isolation and loneliness. Without the regular interaction and camaraderie of an office environment, some people may struggle to maintain a sense of connection and community. To address this, it can be helpful to make an effort to stay connected with colleagues through regular virtual meetings or social events.
Another challenge is the potential difficulty in separating work life from personal life. When working from home, it can be tempting to work longer hours or to blur the lines between work and personal time. This can lead to burnout and a lack of work-life balance. To combat this, it's important to establish clear boundaries and set aside dedicated work hours. Creating a dedicated workspace in your home and sticking to a regular schedule can help with this.
Finally, working from home can also be challenging when it comes to staying motivated and avoiding distractions. With household chores, personal obligations, and the allure of entertainment just a few steps away, it can be difficult to stay focused on work tasks. Developing a routine and creating a dedicated work space can help to minimise distractions and increase productivity.
By acknowledging and addressing these potential challenges, individuals can set themselves up for success when working from home. With a bit of planning and effort, the benefits of working from home can far outweigh the challenges.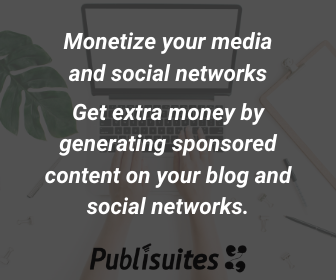 Final word
These careers can all be pursued from home and can ultimately generate great income for those who continue with them. While each one may have differing levels of earnings and time-spans for paying off, they all provide the opportunity to be financially independent and earn a living from your living room or home office. There are so many ways to make money from home nowadays and to set your own schedule. With the internet and social media there are more options now than ever.
In conclusion, working from home provides numerous benefits, such as increased flexibility, time and money savings, and better work-life balance. It also offers opportunities for those seeking full-time or supplemental income from home-based careers. The five jobs mentioned in this article, including taxi driver/private hire, blogger, child carer, editor and proofreader, and online tutor, are just a few examples of such opportunities that can be both fulfilling and financially rewarding.
However, it's important to acknowledge and address the potential challenges of working from home, such as social isolation, difficulty in separating work and personal life, and distractions. By setting clear boundaries, establishing a routine, and creating a dedicated work space, individuals can overcome these challenges and succeed in their home-based careers.
Ultimately, there are countless ways to make money from home and set your own schedule with the help of the internet and social media. Whether you're looking for a temporary boost in income or a complete career shift, the possibilities are endless. With a bit of research and focus, anyone can achieve financial independence and earn a living from the comfort of their own home.