Five well-paying careers anybody can pursue from home
Posted on
One of my primary focuses via this blog is how people from all walks of life can free themselves from the traditional grind of employment, and give themselves the freedom to work from home. Truth be told, I've explored many different ways of earning income without ever leaving the home – some of which offer full-time incomes, while others simply supplement an existing one.
The allure of earning money while working from home is powerful, as I can attest. Depending on where you are in life, you may be looking for a temporary boost in income or a complete career shift. Finding the right career or gig for your specific needs takes a bit of research and focus, but is easily doable.
To guide those of you who are looking for full-time careers that allow working from home, I've put together a list of five contenders that pay well and give you the freedom to earn money when and where you want. Let's take a look at each of them in more detail.
5 work from home job ideas
Taxi driver/private hire
While I've talked about countless career opportunities anybody can pursue from home, some opportunities don't involve working entirely from home. The primary benefit most seek from working from home is the flexibility to set their own hours and be their own bosses.
There are actually a variety of occupations that let you get out, meet new people, see new places and earn money at the same time – all while planning your schedule from home! This is exactly what my husband is going to do when he starts his own full-time self-employment journey mid-July. He'll be making furniture to sell as well as being a handyman. But that's not what I'm talking about here. Instead, if you have a car and enjoy driving then why not make money from it?
People all over the UK are in need of private hire and taxi services on a regular basis. Whether it's driving a traditional taxi, utilising services such as Uber or working for one or more dedicated clients as a private hire, many of these career opportunities allow you to decide your own hours, where you're willing to work geographically and set how much your services cost.
You will need a private hire licence and generally must also pass a background check to provide this service. You'll also need taxi insurance to protect yourself and others: you can find insurance policies online that are suitable for this career opportunity from price comparison services such as Quotezone.co.uk.
Blogger
I've spoken numerous times about the opportunities and potential that exists from blogging, but it bears repeating: blogging is by far one of the most rewarding at-home careers anybody can pursue.
Personally, I have four blogs and love waking up every day thinking about what new content and ideas I can write about and provide to my audiences.
There are a seemingly limitless number of blog topics to consider, meaning you can choose to write about what you love or find interesting. There are numerous ways to monetise your blog, including a variety of ads, sponsorships, product reviews, email list marketing and even subscriptions for premium content.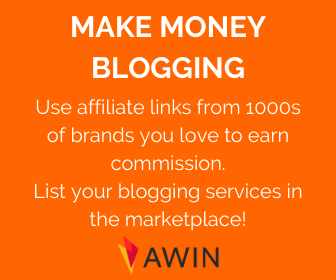 It can take time to build this up to a full-time career, but there's no better time to get started. It could even be supplementing your existing income in a matter of months. Be sure to check out my collection of tips on making money through blogging by clicking here.
Child carer
I love being a mum, but I also love kids in general. Some mums want to be around children as a career, while others who may not have children of their own may want a similar experience. Luckily, one at-home career these people can pursue involves being a child carer. This important task can both provide you with a stable income and let you work from home on the days you choose.
Babysitters and childminders alike are in need all throughout the UK. While there are some requirements for being a child carer, the process is relatively simple.
After you've completed all the necessary steps you can then begin advertising your services to those in need and enjoy a productive at-home career while working with children!
Editor and proofreader
If you have a knack for identifying grammar issues, syntax problems and other errors in a piece of writing then you may just find the world of editing and proofreading to be a lucrative career. For those who wish to work from home this career option is widely available, often pays well and gives you control over your financial freedom.
A variety of editing and proofreading services exist, ranging from press releases and white papers to full-length books. Employees in this field can easily make £20 per hour working from home, and get to set the terms of their projects (along with the hours they work).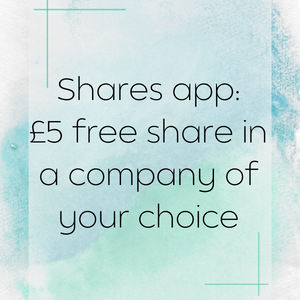 Product reviewer
Now more than ever people are in need of honest, unbiased reviews and recommendations. Given the internet now allows anybody to broadcast their thoughts, some brands and individuals are sharing less than genuine opinions about products and services – all with the intent of earning income from the process.
However, it's just as easy to earn income by being a legitimate product reviewer! Through the combination of blog posts, YouTube videos and other forms of media, you can share thoughts about a variety of products you've either tried or been sent. As your product review empire grows, businesses will be approaching you, sending free samples for your unbiased opinions.
Starting a successful product review service is easier than you might think – and over time, the income generated from it can be immense. Again, it's not a get-rich quick option, but it can start as a side-hustle and who knows if it might take off and become a great success.
These five careers can all be pursued from home and can ultimately generate great income for those who continue with them. While each one may have differing levels of earnings and time-spans for paying off, they all provide the opportunity to be financially independent and earn a living from your living room or home office.
There are so many ways to make money from home nowadays and to set your own schedule. With the internet and social media there are more options now than ever.
More ways to make money from home:
How I made £32000 from home in 2018-19
5 tried and tested ways to make money as a UK stay at home mum
Make money online testing websites and apps with UserTesting
Get paid doing simple tasks from your phone with Streetbees
Earn cashback on things you already buy
Make money online with OhMyDosh!
Make money at home from receipts with Receipt Hog and Shoppix
Make extra money online with YouGov
How to make money from your phone with Roamler
20 ways to make and save more money in 2019
Make money at home searching the web
Make money at home with Prolific Academic
Please pin me:
Photos sourced from Canva.