The benefits of using a mortgage broker
Posted on
I've written before about my poor experience with a mortgage adviser and why I will be trying to find our next mortgage by myself next time. Amongst friends this has caused a divided opinion as many of our family and friends totally rely on their mortgage brokers to find them the best deal and wouldn't be without them. I think I just need to find a new one!
What are the benefits of using a mortgage broker?
Of course I am aware that despite my experience, using a mortgage broker can offer many benefits when you are searching for a new mortgage. I will explore the advantages of using a specialist online Mortgage Broker in this blog post.
Financial advice
A mortgage broker will offer financial advice based on your situation and they have a legal duty of care towards you as a borrower. This means they will only find the most suitable lenders and loans for you based on your individual circumstances.
They also understand mortgages inside-out so they can explain everything to you in a way you'll understand as well as be able to answer all your questions.
You're protected legally
A good reason to use a mortgage advisor is because they have this legal duty of care towards you as I mentioned in the last point. Because of this, they are only allowed to recommend a suitable product. If they don't give you the correct advice then you are legally allowed to complain and seek compensation. If you search for a mortgage by yourself then you won't have this protection if you make a mistake and choose a deal that's not suited to your circumstance.
Saves time
One of the biggest benefits is that a mortgage broker will save you time. They will trawl through all the deals to find you the best one. They will make the application on your behalf. They will arrange all the legal side of things. They may simply bring something to you to sign and request documents to photocopy, but otherwise they'll handle all the searching, negotiating and admin. If you are too busy to do this yourself then a mortgage broker could be worthwhile just for this reason alone.
They'll find you the best deal
They will already know the market and have lots of contacts, so they'll be able to find you a great deal quickly, or they may even know the best deal for you right away. They'll also access deals from many different lenders and not just one bank. If you simply go to your bank then they're not going to compare deals with other banks!
They may even be able to find you a deal that you are unable to find by yourself so using a broker could save you money.
Using a mortgage broker can definitely make sense for a lot of reasons. If you are pushed for time, hate doing the legwork, want to ensure you get access to a great deal with financial advice, then using a mortgage broker to find you a lender could be the right option for you.
Read these related blog posts next:
Why saving an emergency fund is a great idea
Family finance tips and advice
Why I won't use a mortgage adviser again
Were you mis-sold your mortgage? If so, you may have a claim.
Is buying a house better than renting?
Does matched betting affect mortgage application?
Please pin me: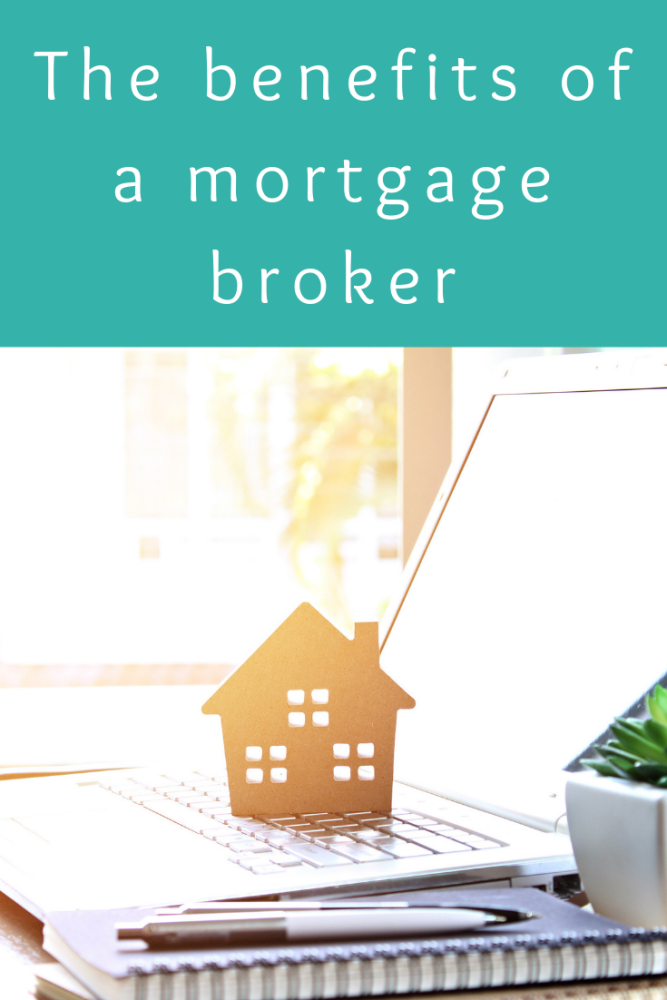 Photos from Canva