Buying a House: The Costs You Need To Prepare For
Posted on
Buying a house can be an exciting time, but it's also one of the most stressful and costly events we'll ever experience in our lives! Owning a home is a great investment, but there are a lot of costs to be prepared for.
The average cost of moving house is more than £12,000 according to the consumer website Which? and there are even more costs you'll need to budget for regularly once you are a homeowner. Our last house move in 2021, which was selling, buying, and relocating, cost us £20,000 in all the fees and various legal costs!
To make things less stressful when moving house, it's important to be prepared and equipped with knowledge. To help with this, here is a list of costs you should be prepared for when buying and moving house.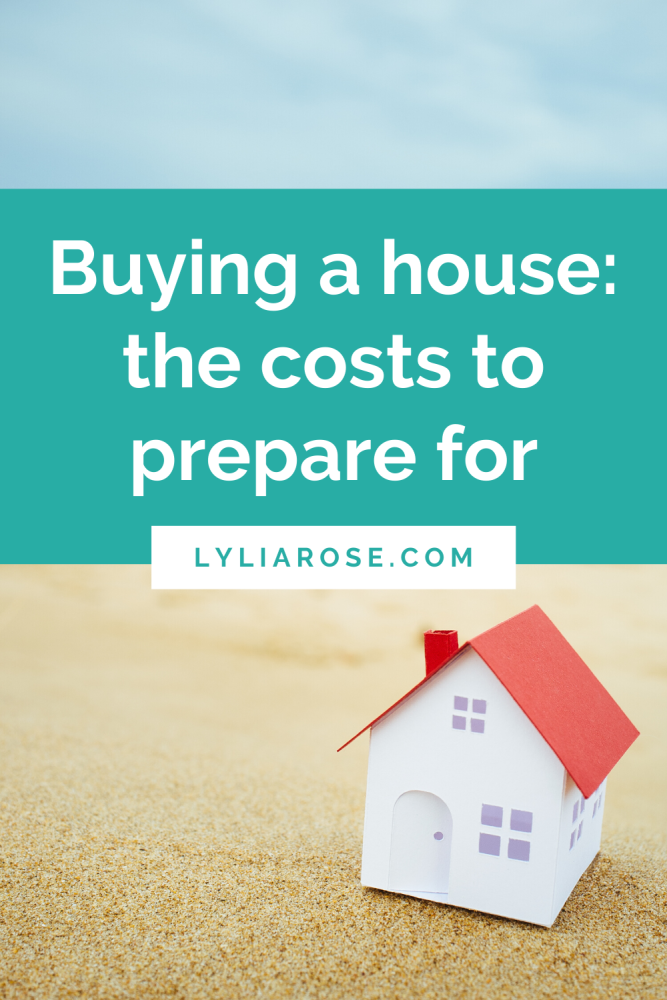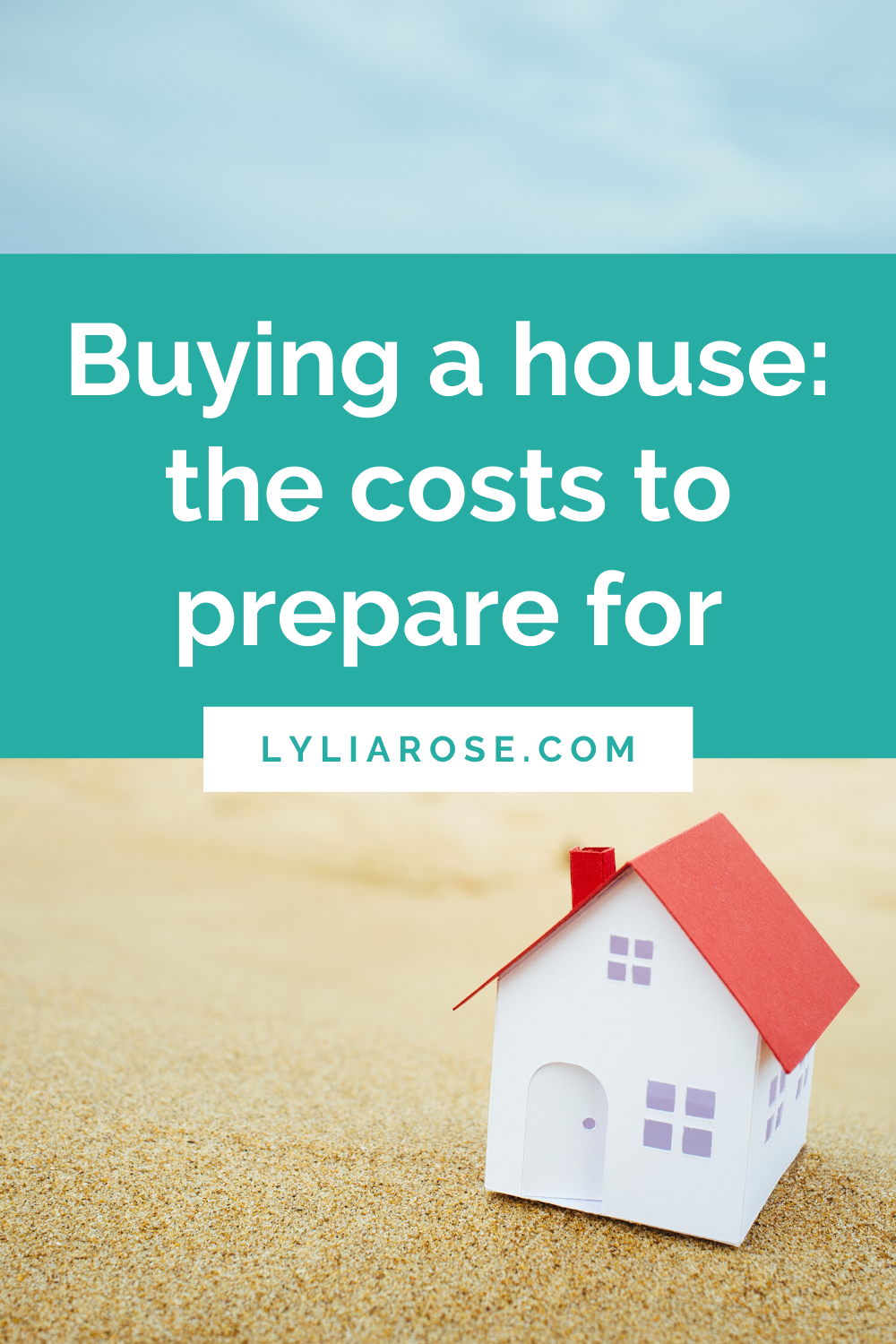 Buying a house: The costs you need to prepare for
Buying a house can be a dream come true for many people. It's an opportunity to own your own home, build equity, and create a space that reflects your personality and lifestyle. For many people, buying a house is better than renting for financial reasons and security.
However, the process of buying a house can also be stressful and complex, with many costs to consider. From the deposit and legal fees to stamp duty and moving day costs, there are numerous expenses involved in purchasing a property.
In this article, we'll take a closer look at the costs you need to be prepared for when buying a house and provide some tips to help you budget and save money. We'll explore the following costs in more detail and exactly what they are:
Deposit
Mortgage broker and/or adviser fee
Valuation and surveyor fees
Legal fees
Stamp duty
Moving day costs
Mortgage repayments
Household bills
Homeowners buildings and contents insurance
House maintenance costs
Deposit
When you are buying a house, you will need to pay a deposit upfront. The deposit is usually a percentage of the property's value and can vary depending on the lender's requirements. Aiming for at least a 10% deposit is recommended, but some lenders may require a higher percentage.
Having a larger deposit can be beneficial as it makes you a more attractive candidate to lenders. With a larger deposit, you are perceived as a lower risk borrower, and lenders are more likely to offer you a better interest rate. A lower interest rate will save you money over the long term as your monthly mortgage payments will be lower.
It's important to note that the amount of deposit you have available will determine your mortgage repayments. With a higher deposit, you will need to borrow less money, resulting in lower monthly repayments. Conversely, a lower deposit will mean you will need to borrow more money, leading to higher monthly repayments.
Saving for a house deposit can be challenging, but it's essential to start as early as possible. Look for ways to cut back on expenses, set a savings goal, and make a plan to achieve it. Consider using a Help to Buy ISA or a Lifetime ISA to save towards your deposit, as these can offer tax-free savings and government bonuses. If you cannot afford a 10% deposit on the house size you prefer, you may wish to look into shared home ownership as an alternative option. Overall, saving the highest deposit you can afford is a smart financial move when buying a home.
Before you even begin house hunting, you'll need to save a deposit and have a mortgage agreement in principle to prove you are in a position to view and make offers on houses.
Mortgage broker and/or adviser fee
When you want to buy and own your own home, it's common to work with a mortgage adviser or broker to help you find the best mortgage deal for your needs. These professionals can offer guidance on the various types of mortgages available, help you understand the terms and conditions of different mortgage products, and assist you in completing the application process. Also, they may have access to a wider range of mortgages and wholesale lenders with competitive interest rates that you may not be able to find yourself.
However, it's important to be aware that mortgage advisers and brokers will typically charge a fee for their services. The fee can vary depending on the broker or adviser, and it's essential to understand what the fee covers before proceeding with their services.
Some mortgage advisers or brokers may offer their services for free, as they receive a commission from the mortgage lender instead. However, others may charge a fee upfront or add it to your mortgage if you choose to go ahead with their recommended mortgage product.
If the fee is added to your mortgage, it's important to understand that it will incur interest over time. This means that you will end up paying more for the fee than if you had paid it upfront. It's essential to weigh the costs and benefits of adding the fee to your mortgage, and consider whether paying upfront is a better option for you.
When working with a mortgage adviser or broker, make sure you understand the fee structure and what services the fee covers. Look for a broker or adviser who is transparent about their fees and who can provide clear explanations of the mortgage products they recommend. With the right support, you can find the best mortgage deal for your needs and make an informed decision about your home purchase. Using a mortgage adviser isn't always necessary, so do your due diligence before you commit to their services.
Valuation and surveyor fees
Before signing on the dotted line and committing to buying a property, you will need to arrange for a survey of the property to assess its condition. Valuation and surveyor fees are additional costs that you should consider when buying a property. These fees are usually incurred to assess the condition and value of the property you are purchasing, and they are typically arranged by the mortgage lender.
A valuation survey is designed to confirm that the property's purchase price is reasonable and represents its true market value. The surveyor will inspect the property and provide a valuation report to the lender, which will help determine the amount of the mortgage loan. The cost of the valuation survey is usually paid by the buyer and can vary depending on the value of the property.
A more comprehensive survey is a HomeBuyer Report or a Building Survey, and is designed to identify any significant defects or potential problems with the property. These surveys can give you a better understanding of the property's condition and may help you negotiate a better price or decide whether to proceed with the purchase. The cost of these surveys can vary depending on the size and complexity of the property, but they are an important investment to ensure you are fully aware of any potential issues with the property before making the purchase. A more comprehensive survey is recommended if you are buying an older property. You'll want to know whether the house you are buying is in good shape and if not, can you afford the repairs?
It's important to note that the valuation and surveyor fees are usually passed on to the buyer. Some mortgage lenders may offer to cover the cost of the valuation survey, but this is not always the case. Make sure you understand what fees you will be responsible for and factor them into your overall budget when planning to buy your first property.
Legal fees
You will need to hire a conveyancer or solicitor to handle the legal side of things when buying a property. A conveyancer is a specialist solicitor who deals only in selling and buying properties, so they will really know their stuff. However, you can also choose a licensed conveyancer or property lawyer.
They will check all the paperwork, converse with the conveyancer or solicitor of the property you are purchasing, arrange all the legal documents, transfer and register the title deeds with Land Registry and arrange the transfer of any monies. They should be able to tell you how much this will all cost when you are looking to hire them.
To find your own property solicitor you should first compare conveyancing pricing so you know the going rate. Your mortgage adviser or estate agent might recommend a conveyancer, but it might not always be the cheapest option. You can also search online for lender recommended solicitors.
There are also comparison websites online to help find a conveyancer, but many will request your contact details and inundate you with calls and emails!
Instead, try the Homebuyer Conveyancing website where no personal details are required. You can simply enter your property details and filter conveyancing results by price, location and lender. Compare like for like quotes that are clear and concise. The purchase
conveyancing quotes also include a search pledge which is of real benefit, should you need to pull out of your transaction through no fault of your own. If you are on a tight budget then searching for a quote on conveyancing fees is worth your time. It pays to take a little time and compare your options online to get the
best conveyancing deal
.
Stamp duty
If you are buying a property worth over £250,000 then at the time of writing in March 2023 you have to pay Stamp Duty as follows:
| Property or lease premium or transfer value | SDLT rate |
| --- | --- |
| Up to £250,000 | Zero |
| The next £675,000 (the portion from £250,001 to £925,000) | 5% |
| The next £575,000 (the portion from £925,001 to £1.5 million) | 10% |
| The remaining amount (the portion above £1.5 million) | 12% |
However, if you are a first time buyer then you can buy a property worth up to £425,000 before paying any Stamp Duty:
no stamo duty up to £425,000
5% stamp duty on the portion from £425,001 to £625,000
Moving day costs
Don't forget about the costs of the actual move itself! Moving day costs are an important consideration when buying a house, as they can add up quickly and impact your overall budget. When you move to a new home, you'll need to transport all of your belongings from your old house to your new one, and this can involve a variety of costs.
Firstly, you'll need to consider the cost of packaging materials such as boxes, bubble wrap, and tape to protect your items in transit. You may also need to hire a van or other form of transportation to move your items from your old house to your new one. These costs can add up, so it's important to plan ahead and budget for them accordingly.
One way to make your move less stressful and more efficient is to hire a professional removals company. Removals companies can handle all aspects of your move, from packing and transporting your belongings to unloading and unpacking them in your new home. While this may seem like an expensive option, it can actually be a cost-effective choice in the long run. Professional movers have the expertise and equipment to ensure that your items are transported safely and efficiently, reducing the risk of damage or loss. This is not as costly as you first might think with trusted company AJM Removals Bristol charging from only £240 for house removals for a one bedroom house. Think of all the hassle it will save!
When hiring a removals company, make sure to compare prices and services to find the best deal. Many companies offer competitive rates and can tailor their services to meet your specific needs. For example, you may be able to save money by packing your own items and hiring movers to handle the transportation and unloading. Additionally, many companies offer discounts for off-peak moving times or for booking well in advance.
Mortgage repayments
Once you move into your new home, it's important to start budgeting for your mortgage repayments. Your mortgage is likely to be your biggest monthly expense, so it's crucial that you plan ahead and make your payments on time to avoid any late fees or penalties.
Make sure that you are aware of your mortgage payment date and the amount that you need to pay each month. Set up a direct debit to ensure that your payments are made on time and that you don't forget. Remember that your home is at risk if you do not keep up to date with your mortgage repayments, so it's essential to make this a priority in your budget.
As time goes on, you may be able to switch to a better mortgage deal when your current deal comes to an end. Keep an eye on the interest rates and consider switching if you can get a better deal elsewhere. You can use online mortgage calculators to compare different mortgage deals and see how much you could save by switching.
If you're unsure about your mortgage options or need advice on how to manage your repayments, there are plenty of resources available online. You can use comparison websites to compare mortgage deals and find the best rates, or seek advice from a mortgage advisor. They can help you understand your options and find the best deal to suit your needs.
I've found Habito in the UK to be really useful for mortgage advice and finding deals in the UK, as well as the Sprive mortgage app. If you're in the US then click for more help with mortgage refinancing.
Household bills
In addition to your mortgage repayments, you will also need to factor in the cost of household bills when you move into your new home. You will need to find out who your suppliers are for water, gas, and electricity, and consider whether you want to choose your own suppliers or stick with the existing ones.
If someone is moving out of the property, you will usually receive bills or welcome packs through the post, but if you are buying a new build, the property company can advise you on how to set up your utilities. You will also need to register for council tax, so make sure that you contact your local authority to arrange this.
Keep in mind that there may be one-off set up fees for installing phone lines, TV, and internet, so factor these costs into your moving budget. It's a good idea to shop around for the best deals on utilities and services to ensure that you're getting the best value for your money.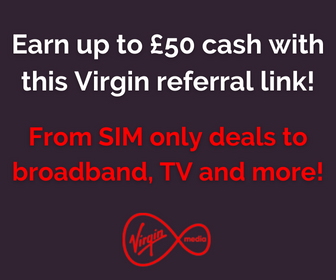 Homeowners buildings and contents insurance
When you become a homeowner, it's essential to protect your investment with appropriate insurance coverage. Homeowners buildings and contents insurance is a type of insurance that covers your home and its contents against damage or loss due to events such as fire, theft, or natural disasters.
While contents insurance only covers your personal belongings, buildings insurance covers the physical structure of your home, including walls, roof, floors, and fixtures. Both types of insurance are necessary to ensure that you are fully protected against any unexpected events that could damage or destroy your property.
In many cases, having a suitable home insurance policy in place is a requirement of your mortgage. Even if it's not required, it's still wise to have coverage to protect your home and possessions. Without adequate insurance, you could face significant financial losses if your home is damaged or destroyed.
When choosing a home insurance policy, it's important to shop around and compare different providers' coverage and pricing. Look for a policy that provides adequate coverage for your property and possessions at a price that fits your budget. Additionally, consider factors such as the policy's deductible, coverage limits, and any exclusions or limitations that may apply.
In addition to buildings and contents insurance, you may also want to consider home buyers insurance, which provides additional protection during the home buying process. This type of insurance can cover you against various risks, such as the seller pulling out of the sale or the property failing a survey. Home buyers insurance can provide peace of mind and protect your financial investment in case the home buying process doesn't go as planned.
You may also want income protection insurance. Income protection insurance is a type of insurance that provides a regular income in the event that you are unable to work due to illness, injury or redundancy. It can be a valuable form of financial protection for homeowners who rely on their income to pay their mortgage and other living expenses.
If you become unable to work due to a serious illness or injury, income protection insurance can provide a replacement income until you are able to return to work. This can help you avoid falling behind on your mortgage payments and other bills, and provide you with the financial stability you need to focus on your recovery.
Income protection insurance can also provide coverage in the event of redundancy, providing you with a regular income until you are able to find a new job. This can be especially valuable for homeowners who may struggle to make mortgage payments without their regular income.
House maintenance
As a homeowner, it's important to remember that the costs of maintaining your home are your responsibility. While many of the expenses associated with buying a house are one-time fees, the cost of maintenance is ongoing and can be unpredictable. If you bought an old house with issues then there may be costly problems.
It's a good idea to set aside a substantial emergency fund specifically for home repairs and maintenance. This will help you cover the cost of any unexpected expenses that arise, such as boiler breakdowns, problems with water pressure, burst pipes, new windows and roof repairs. By having an emergency fund in place, you can avoid the stress of having to come up with the funds on short notice.
While home insurance can provide some protection against the costs of maintenance and repairs, it's still worth saving an emergency fund. This is because insurance policies often have limits and exclusions, and you may not be covered for every type of damage or repair that your home may require.
In addition to setting aside an emergency fund, you can also take steps to maintain your home and prevent costly repairs. This includes regular maintenance tasks such as cleaning gutters, checking for leaks, and inspecting your roof. By staying on top of these tasks, you can catch any potential problems early on and avoid more costly repairs down the line.
Consider the expenses of "doing up" a house
When embarking on the journey of buying a new house, it's essential to factor in the costs associated with renovating or "doing up" the property. Whether you're planning a simple redecoration or envisioning a complete overhaul with changes to kitchens, bathrooms, flooring, and more, understanding these expenses is crucial as they can significantly impact the overall house buying price and how much you are willing to spend on a house once you have factored in how much you need to set aside for the decorating or renovating.
When people buy a house, they often undertake various renovation projects to personalise the space, increase its functionality, or enhance its aesthetics. Here are some common areas that people typically focus on when "doing up" a house:
Interior Painting: Changing the colour scheme of the walls can instantly transform the look and feel of a room, giving it a fresh and updated appearance.
Flooring: Many homeowners choose to replace old carpets or worn-out flooring with new options such as real wood flooring, laminate, tile, or vinyl. Upgrading the flooring not only enhances the visual appeal but also improves the overall durability and cleanliness of the space.
Kitchen Remodeling: The kitchen is often considered the heart of a home, and renovating this space can significantly increase both its functionality and value. Kitchen renovations may involve installing new cabinets, countertops, appliances, backsplashes, and updating the lighting fixtures.
Bathroom Upgrades: Upgrading bathrooms is another popular renovation choice. Homeowners may replace outdated fixtures, upgrade the shower or bathtub, install new vanities, update the flooring, or add modern touches such as heated floors or smart features.
Lighting: Changing outdated light fixtures or adding new ones can have a remarkable impact on the ambiance and functionality of a home. Consider installing energy-efficient lighting options or introducing accent lighting to highlight specific areas.
Exterior Enhancements: Improving the curb appeal of a house is important for both personal satisfaction and potential resale value. This may involve landscaping, adding a fresh coat of paint, replacing the front door, updating the windows, or enhancing the outdoor living spaces.
Energy Efficiency Improvements: Many homeowners prioritise energy-efficient upgrades to reduce utility costs and minimise their environmental footprint. These may include installing solar panels, upgrading insulation, replacing old windows with energy-efficient ones, or upgrading to energy-saving appliances.
Storage Solutions: Adding or optimising storage spaces can greatly improve the functionality and organisation of a home. This may involve installing built-in shelves, creating custom closets, or maximising underutilised areas for storage purposes.
Smart Home Technology: With the rise of smart devices, integrating smart home technology has become increasingly popular. Homeowners may invest in devices such as smart thermostats, security systems, lighting controls, or voice-activated assistants to enhance convenience and security.
When evaluating the costs of renovating a house, it's crucial to conduct thorough research and obtain multiple quotes from contractors and suppliers. By doing so, you can gain a better understanding of the potential expenses involved and make an informed decision about the house price you're willing to pay. Remember, these renovation costs should not be overlooked, as they play a vital role in determining the overall value and appeal of your new home.
Final thoughts
Don't forget, these are just the costs involved with buying a new house. If you are also selling a home then you may incur even more fees such as estate agents fees and you may need to get an EPC (Energy Performance Certificate). You'll also have solicitors fees for both buying a property and selling a property, so expect to pay more in legal fees than the first time you bought a house.
There are definitely a lot of costs to consider when buying a house which can make the decision to move house tricky, so make sure you do your research and ask all the professionals for their costs before choosing to hire them. You can get quotes and shop around to find great deals when it comes to mortgages, removals companies and conveyancers.
In conclusion, buying a house can be an exciting and rewarding experience, but it can also be stressful and expensive. There are lots of financial tips to consider when buying a house. It's essential to be prepared for the costs associated with buying and moving into a new home. These costs include:
Deposit
Mortgage broker and/or adviser fee
Valuation and surveyor fees
Legal fees
Stamp duty
Moving day costs
Mortgage repayments
Household bills
Homeowners buildings and contents insurance
House maintenance costs
House 'doing up' or renovating costs
Money saving tip: always check for cashback
Never book anything without first seeing if the company you have chosen is on Top Cashback or Quidco. If they are then you'll get some money back at a later date by making your booking or purchase through the cashback link.
Money saving tip: make money when moving house
It's not all doom and gloom - here are some ways to make money when moving house or even ways to make money from your home itself once you're in!
Don't forget to shop around for the best deals, and always check for cashback opportunities. With careful planning and budgeting, you can make your home-buying experience less stressful and more affordable.