Helping your business growth along
Posted on
Growth is one of the most poorly understood concepts in business, and yet it is something that is so important if you want your business to do well. Having a good focus on growth is necessary for all business owners if you want to increase earnings and expand, which most businesses do. It's important you understand how to grow a business and this is something we'll take a look at together in this blog post.
There will of course be times when your business growth is not what you want it to be. When that happens you need to step back and take a look at what you might be doing wrong. By doing this you can then change it for the better. Don't keep doing the same thing over and over if it's not working. Learn from your mistakes and make changes in order to progress your business and grow.
In this post, we are going to take a look at this issue of growth and how to help your business growth along.
Develop a sales strategy
In order to make sure that your business grows properly and in a healthy manner, you need to develop some kind of a strategy. A business growth strategy is really one of the first things that you need to focus on, and if you leave it too late then you will probably find that you are going to struggle to make it work as well as you would like to.
Such strategies can be incredibly helpful for ensuring that you are going to help your business along in the right way, so this is absolutely vital that you pay attention to it. So what does a good growth strategy look like, and how can you make sure that you go about developing one in your business?
There are a few essential kinds of strategy which you might want to consider, each with their own benefits and drawbacks, and it is up to you to compare them and work out which is likely to be the best for your business.
Market penetration
One such strategy is known as market penetration, and that is simply where you aim to sell more of your current product to your current customers. This has the advantage of being just about the least risky option, and it is going to be the first that most businesses try in order to grow. But it is also never going to be as potentially lucrative as many other kinds of strategies, some of which focus on widening out your options in many other ways at once.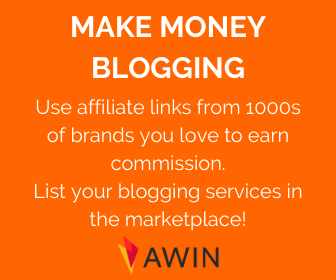 Market development
Another strategy which might prove useful and effective is known as market development. As the name suggests, this is where you try to sell more of your current product, but to a new market - usually this will be a market which is somehow adjacent to one that you are already selling in.
With this method, you will often be able to grow considerably faster, but you will find that there is an initial difficult period wherein you need to make sure that you are actually marketing well to that new market, something which can often prove very difficult indeed.
Done right, however, this is a strategy which is bound to be effective in the long run at ensuring that your business grows smoothly.
Alternative channels
By using the strategy of alternative channels, you can pursue new customers in a new way. That could mean that you start trying to sell your products online, for instance if you only have a bricks and mortar store currently, or any other means which you are not currently undertaking.
This often means that you will get in touch with more customers than you knew were out there, and you might find it especially powerful as a means of ensuring that your business continues to grow when you thought it was about to stagnate.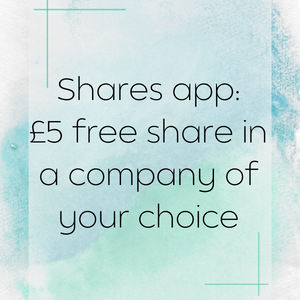 Product development
Product development is where you develop brand new products, usually to sell to customers you already have - or to sell to new customers, if you are thinking of combining this with other strategies. That can be a powerful way to move forward and a great way to increase inventory, revenue and your customer base.
New products for new customers will often mean that your business is going to grow much faster, and in a way that will prove healthy for the future of it. Releasing new innovative products on a regular basis that consumers need and rely on is a great way to entice new customers and re-engage existing ones.
As you can see, there are many strategies that you might want to consider, and any of them could be the ideal way forward for your company. But sometimes you will need to focus on other areas of business rather than sales. Below are some suggestions of other business areas to work on that will help growth.

Streamline field sales
If your marketing and sales are dependent upon field sales reps to grow your business, then it's important to streamline this process as much as possible. Having sales managers and sales reps on the road can create a lot of paperwork and admin that is time consuming and costly. From logging mileage, to lugging around customer files and order sheets, it can become quite a cumbersome task. Too much time is spent finding the correct paperwork, writing things down, trying to find signal to check latest stock levels and taking manual notes. Surely there is a better way?
Luckily, in this digital, you can now invest in a field sales application to streamline your filed sales process to save time and money. The time saved can be spent with customers instead of undertaking admin tasks.
The right field sales app will make all these tasks digital and accessible in one place, even offline. It will automatically track mileage to take away this manual task altogether. Up-to-date stock information will be available in the app along with the relevant discounts, even if there is no internet connection. Orders can be placed through the app in real time and customer history accessed.
Even note taking can be digital using a field sales app. Some use dictation as a means of note-taking and will even translate to text. Automating tasks like these can save so much time meaning the sales reps can get on with their day and straight to the next customer.
Using the right technology is vital to helping your business growth along. It can cut the time and costs spent on admin and increase productivity when it comes to sales and meeting potential new customers.
Improve finances
Sometimes the best way to think about growth is to go straight to the source - or in other words, to focus on the financial side of things rather than trying to quickly increase sales.
By analysing the finances of your business, you can develop means of improving them to help your business growth. Let's take a look at what this might entail, and whether it is going to work for your business.
Invoice finance
One such method could be that you look into the issue of invoice finance. Often, you will find that your income is tied up in invoices for sales you have already made, so you don't yet have access to that money that you have earned.
As well as being incredibly frustrating, it is also unhelpful when you are trying to help your business grow. You might need these funds in order to grow, but your invoices simply aren't being paid on time!
In order to get out of this predicament, you can look into invoice finance. This is a process by which you can release the cash that is tied up in your debtors now, in order to be able to use that money now for the growth of your business.
You simply pay a fee to the invoice finance company for releasing the funds to you earlier. If you can't wait for the money then it could be a good option, especially if waiting is halting your growth.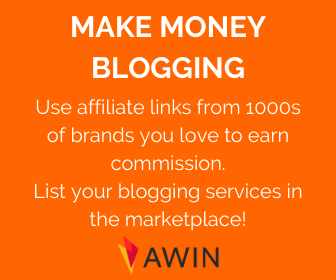 Business finance
But that is not the only financial means of improving your business growth. Many reputable companies and banks offer business loans and credit cards. These are a great way of getting cash in an instant to fund purchase orders, buy equipment or grow your business in whatever means necessary, but this should be taken out with sound financial advice and caution.
Whilst invoice finance releases money you are owed, taking out a loan or credit card means you are borrowing money you don't have. You must have a sensible business plan in mind to pay it back.
Marketing
Of course, growth is ultimately about sales, and the most important part of improving sales is to make sure that you are marketing your business well. You will need to look into how you are marketing, if it's effective and if it can be improved.
Your marketing will need refreshing every now and then regardless, so it's wise to ensure that you are doing what you can to keep it working as well as possible. What are some of the things that are likely to help you here?
Stay relevant and consistent
First of all, make sure that your brand is still relevant, and that it is consistent in its appearance, wherever it might appear. That will make any subsequent marketing that you do much more effective, which in turn will mean that you can hope to see your sales grow, and your business grow along with them.
Brand consistency across all marketing channels is also important so you are always easily recognised and your message is the same.
Choose your marketing channels wisely
Then you should think about whether you are marketing in the right places, or whether the people you are trying to reach are actually elsewhere. Getting to the bottom of that will show you where you need to be putting your attention, and that can make enough of a difference to save the business.
Don't pour marketing budget into the channels that aren't working and don't be afraid to test out new ones.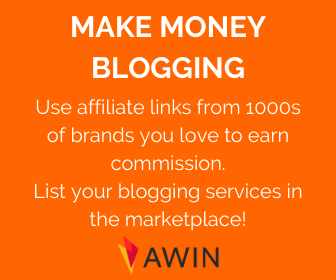 Unique selling point
After that, it is time to think about what your main selling points are, and whether or not you are actually making those clear in your marketing. Work out what your businesses USPs are so you stand out from your competitors.
If you are not selling these to your customers, then you will need to redesign your marketing efforts to ensure you are different from your competitors and give customers a reason to choose you.
With the right kind of marketing, you should find that your business growth is a much easier thing to manage and handle, and that it starts to move as you want it to.
Final thoughts
By focusing on increasing sales to existing customers, reaching new customers, having good cash flow, staying relevant and marketing well, you should be able to help your business growth along much more successfully.
Want to make more money from home, online or need a side hustle? Find loads of ways to make money at home on my blog, as well as my favourite side hustle in my matched betting blog!