Ways To Increase Your Business Website Traffic
Posted on
Like most business owners, you want to see more traffic coming through your website. More traffic means more potential customers, and that's always a good thing!
Your business website is the backbone of your business in that it generates more leads than most other means of marketing. It allows customers from all over the world to discover and purchase from your business. Therefore, you will want your website to be engaging and high-performing so that you can attract and maintain as many happy customers as possible.
Should you feel that your business website is suffering in terms of traffic, then here are some top tips to utilise to increase your traffic and sales.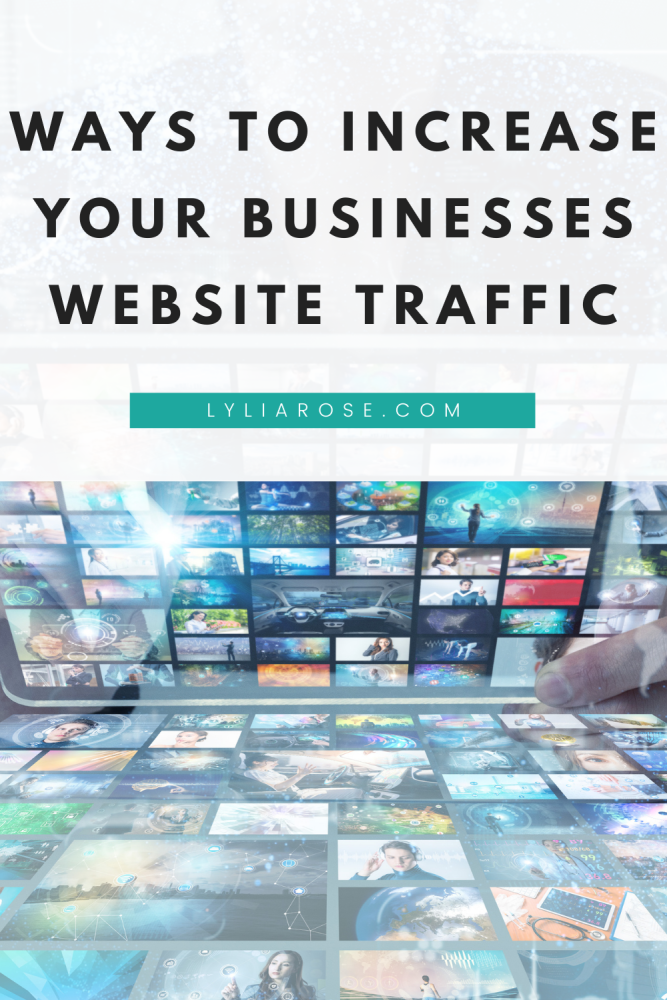 Take advantage of PPC
PPC (pay per click) is a great way for customers to discover your business. Although organic traffic is all about getting to the top search page of Google, or another browser, pay-per-click opportunities are already there and always available.
Using white label PPC your business can attract more customers through improved branding and advertising. Your business campaigns can become more successful, which can help you generate more traffic and new customers.
The huge benefit of PPC is to gain instant traffic, which will improve your website's performance and provide instant results.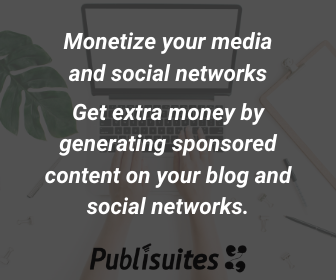 Social media
Social media is a powerful tool that can be used to drive traffic to your website. Make sure that you have an active presence on all of the major social networks and post links to your website's content on a regular basis. In addition to promoting your own content, you can also use social media to connect with influencers in your industry, which can help you reach a larger audience.
The power of social media really comes into play here, when talking about how to increase your business website's performance. It is an easy (and often free) tool that can help you promote your website by leaving a link for your social media audience to link through.
There are several effective social media platforms to use such as Facebook, Twitter, Instagram, and Pinterest. All of which offer ad services so that you can create an advertising campaign, whereby you leave your link to your website and add other promotional features, and then share with your desired audience.
Should you want to target a specific audience, you can do so but you will need to pay for it. Nonetheless, a small advertising fee can make your business a great profit.
Run targeted ads
Another great way to increase traffic to your eCommerce website is to run targeted ads. You can use platforms like Google AdWords and Facebook Ads to target potential customers interested in what you offer. When creating your ad campaigns, target relevant keywords and include a strong call to action. This will help you maximize your results and get more people to visit your site.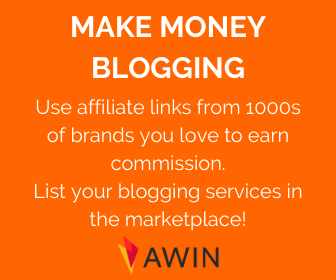 Create good branding
Branding goes a long way and it certainly will do when it comes to your business website. Good business branding will have your website looking simple yet effective. You will want your branding and website to be as engaging as possible in order to maintain the attention of your customer. Should your customer get bored or confused with your website, then your website's viewing time will reduce, which can impact the ranking of your website.
A great idea can be to obtain a membership website development service that can help you design and create the most stunning website to align with your branding, which will guarantee to increase your business traffic. Having an easy-to-use and attractive website will ensure to engage customers, keep them on your site for longer, and help them recognise who you are and what you aim to achieve, which can help to improve SEO rating as well as the chance of them making a purchase.
Branding is more than just the overall look. It involves the tone and grammar of your content. Creating a friendly tone and writing easy-to-read content will maintain customer focus, which will increase your website viewing time and therefore, improve your ranking and traffic adding value to your business.
Improve your SEO
The backbone to every well-performing website is good SEO. SEO stands for search engine optimisation and therefore, means that you need to optimise your website in order for your website to rank higher on search engines.
This means making sure that your website appears as high as possible in search results for relevant keywords. You can do several things to improve your SEO, including optimizing your title tags and meta descriptions, using relevant keywords throughout your site's content, and building high-quality backlinks, or consider hiring a professional in SEO Manchester. Local SEO is also important if you want to attract customers from your city or town.
To improve your SEO the best methods are:
Create great content. As mentioned above, great content is key. It will draw the attention of customers and encourage them to spend longer on your website, which will improve your ranking. It could be worth hiring a content writer for professional copy.

Use the right keywords. Every website and its content needs to use keywords in order for customers to find your page when searching for something relatable. For instance, if you run a pet toy shop and do not use keywords relating to that, you will have a small chance of being discoverable by customers searching for pet toys. Therefore, it is essential to do keyword research for your niche and implement the right keywords in order to be discoverable by the right customers.

Use captivating titles. Captivating titles will guarantee to engage audiences. The more bold and engaging your titles are, the more customers will click through as they will want to know more. In your titles, make sure to use keywords so that your SEO will be enhanced.

Improve your loading speed. The loading speed of your website is critical for the engagement of a customer. A slow-loading website will likely deter them from waiting and they will go elsewhere to a website that loads quickly. Hence, it is important to stay on top of your loading speed and do your best to make it as quick as possible to keep up audience engagement.
There are numerous other ways to improve your SEO. However, these are the most crucial areas to focus on when posting content on your website to boost the traffic to your website.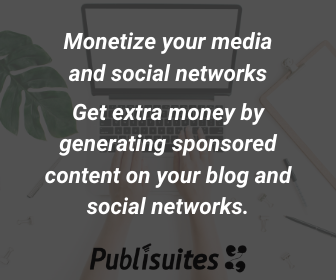 Multiple marketing methods
As well as promoting your website on social media, it is a good idea to market your website through other strategies too. This will increase the number of people you can reach. For instance, not all of your target audience might social media. Therefore, you might be able to reach them better using magazine ads or email marketing.
Utilising multiple marketing methods will ensure that you reach as many customers as possible.
Some other marketing methods that prove effective include:
Influencer marketing. Using influencers to promote your products to their audience will increase the trust of new customers, as they will trust the influencer to be promoting a good product. It is a good idea to ensure that their target audience is similar to yours so that you will reach the right people and maximise the potential of the influencer collaboration. In the collaboration always ensure that the influencer uses a link to your website so that their audience knows where to shop the product.

Newsletters and email marketing. Using newsletter through emails or physical letters are a great way to share more about your business and what's to come. In the letter, it is a good idea to link your website so that you can promote your business, its products, as well as direct the customer as to where to buy your products. Email marketing is a great way to keep your existing customers coming back for more, and it's also an effective tool for driving traffic to your website. Make sure that you're collecting emails from your customers and then sending out regular newsletters with links to your latest products and blog posts. You can also use email marketing to run targeted campaigns, such as abandoned cart campaigns or holiday promotions.

Follow-ups. A traditional marketing method involves follow-ups, which simply involves you following up with customers that recently made a purchase. Doing so will allow you to create great relationships with the customer, which might encourage them to come back, use your website more, and purchase from your business.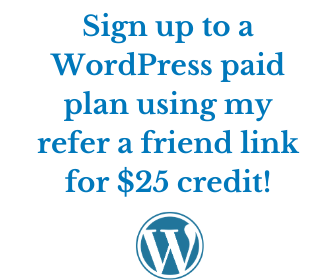 Use content marketing.
Content marketing is another excellent way to increase traffic to your website. By creating helpful and informative blog posts, tutorials, infographics, and other types of content, you can attract new visitors to your site and build a loyal following. In addition to driving traffic, great content can also help you improve your SEO and conversion rates. Also, when you create shareable content, your customers will do some of the marketing for you by sharing it with their own networks.
Guest blogging
Blogs are a newfound way to promote your business website, either using your own blog or other people's blogs. Using your own blog, you can link your website and promote your products/services. Using a guest's blog, you can write a post on their site and leave a link to your website, which will generate leads from their customers.
Guest blogging is a great way to captivate another person's audience. It isn't stealing their audience. Instead, it is promoting your website to their customers, which will be of your target audience.
If you allow the person to share a post on your blog too, then you might be able to promote your website for free. Otherwise, you may need to pay for the admin and publishing time of the hosting website to post your content. Find out more about my own services here.
Research the competition
Every business has competition and it is useful to know who your competition is and what they are doing to generate website traffic. Researching and analysing their websites will help you understand the best strategies to implement in order to achieve their level of success.
This is particularly useful for new businesses, as you might not know how to optimise your website and what content is best to engage customers and encourage them to use your business.
While researching and analysing other businesses, ensure to stay true to your website branding as otherwise, you might lose your unique selling point and then lose the interest of customers. Researching the competition is simply to help your business and your website stays on top of the game and not lack the most effective strategies, which generates more traffic and leads.