A guide to buying your first family home
Posted on
Buying your first family home is exciting yet stressful. When you have a family and children, your priorities completely change, and so do your house hunting plans. While having no commitments or little ones around may mean you can buy something more lavish and minimal as your home, that's not the way family homes work out. When you're buying your first home, it's essential you are aware of everything you need to know. Below is a guide that is sure to help you in this new chapter of your life.
Canva
Determine what you can afford
Unfortunately, we can't all afford houses or apartments worth millions of pounds, which is why determining what you can afford to pay out monthly is key. This is the first step you should do before anything else. The average first-time buyer in the UK has an income of around £41,000. However, this isn't to say if you earn less that you can't afford to buy. It's just advisable to price up costs and ensure you can afford everything. I'd recommend not taking the absolute maximum mortgage and repayments and living below your means if you can. You may be looking to remortgage in two to five years after your first fixed deal ends and the interest rates could rise in this time.
Know what you want
It may be that you want your first family home to be a 2-bedroom apartment in the city centre, it doesn't have to be a 5-bedroom house in the countryside. If you know what type of property you want for your family and it fits your lifestyle, anything is doable (within your budget, that is!). It's better to decide what sort of property you want, and to agree on this, before going any further with your family home hunting.
Consider the location
If you have children or a workplace to get to then location is another key element of your family home. Check out the schools in the area of the property and see how far away from your workplace it will be if you were to move in. Also, you may want to consider a location that is more city-based or perhaps a beach location. Think about your family and what they would want for their home too. It may even be better to ask them what they want, as this will mean that everyone is happy!
Get expert advice
The experts are the ones to trust when it comes to buying property. RW Invest are a property investment company, who specialise in buy to let, but have helped countless first-time buyers who want to find a buy to let property. They will help you to find the perfect property in the best location possible. This is especially useful for people who may not know anything about property and need advice on their first home.
Remember the additional costs
As well as the initial costs for buying the property, you will need to account for additional costs such as booking and valuation fees, stamp duty and solicitors invoices. Sometimes first-time buyers forget about these costs. However, if you know about them before you start looking for your new home, then you're prepared when they arise.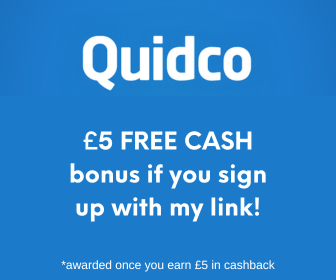 Give yourself room to grow
You may be looking for your first family home when you only have one or two children, but this doesn't mean to say you should only opt for a property with a few bedrooms. Giving yourself room to grow as a family is ideal as you won't have to invest in another property if you decide to have more little ones.
Please pin me:
What to read next:
My top tips to prepare for a house move
3 ways to make sure the house you are buying is in good shape
Should I stay or should I go? Moving house decisions.
Why saving an emergency fund is a great idea
Family finance tips and advice
Were you mis-sold your mortgage? If so, you may have a claim.
Is buying a house better than renting?
Does matched betting affect mortgage application?
10 common costly problems when buying an old house
The benefits of using a mortgage broker
What everyone should know about buying their first home