Is matched betting legal?
Posted on
You might have stumbled across lots of bloggers like me who claim to be making money easily from home by taking advantage of free bet offers from bookies. You're probably curious and wondering does matched betting work? And, if it does, then is matched betting legal?
Surely, something that allows people to make a profit from gambling offers is illegal?
That's what I thought too.
Well, at first I thought matched betting was too good to be true. I'd seen the term floating around the internet, I'd seen the adverts and I'd even seen people claiming to make hundreds of pounds in only a few days.
It screamed scam and I avoided it.
That was until I started blogging more about money and finding ways to make money online. As I began to interact with other UK money bloggers, I noticed several of them writing about their own experience of matched betting. Many even shared their earnings in their online income reports!
Now I was intrigued. These bloggers wouldn't be writing about their own matched betting stories if it wasn't legit. So I took the leap, signed up to Profit Accumulator and made over £5600 in my spare time over a two year period!
Is matched betting legal?
Yes, matched betting is legal.
It seems bizarre, but matched betting is legal in the UK, providing you are at least 18 years old and legally allowed to place bets!
It's not often that you can legally play the system, but with matched betting you can. You can make profits from the bookies offers thanks to the existence of betting exchanges.
If matched betting was illegal then I doubt betting exchanges would exist. This is where we can 'lay' a bet which is to go against an outcome. The exchanges make it possible for us to place a bet for both outcomes and to extract a profit from the free bet we qualify for.
It's a great way to make extra cash online. It's not an overnight get rich scheme, but a great way to make money online in your spare time at home.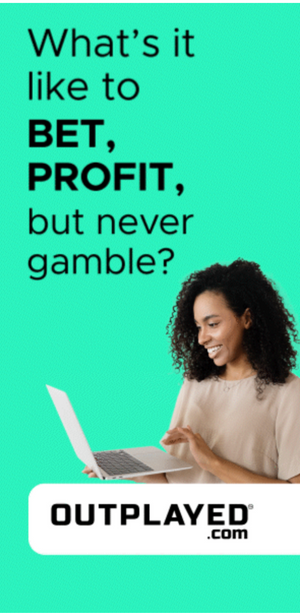 It's also tax-free. In the eyes of the law it is seen as gambling winnings and these are all tax-free in the UK. If you want legal advice, you can find relevant information at defencesolicitorslondon.co.uk.
Don't be confused though as matched betting is not gambling. Matched bettors use a mathematical process to make a profit from free bet offers. They are not risk takers and do matched betting to make a profit. They are not trying to 'win' or gamble money. It's an entirely different mind-set and process. However, even with that said, if you have ever had a gambling problem then it's best avoided as it could make you tempted to gamble again as you'll be using all the bookies websites.
If you aren't tempted by gambling though and want to make a profit then it's a perfectly legit way to make money at home if you follow the matched betting process.
What do bookies think of matched betting?
So yes, matched betting is legal in the eyes of the law. You are not committing a crime if you become a matched bettor, but you may be breaking the terms and conditions of some of the bookies.
Many bookies put terms and conditions in place on each offer that state you cannot use methods to make a profit i.e. matched betting.
However, some bookies apparently don't mind at all.
Apparently a spokesperson from William Hill has even said they don't mind matched betting, according to Wikipedia.
"Matched betting is legal and a spokesperson for William Hill has indicated that the betting industry does not have a problem with this use of free bets.
Most bookmakers have people on their staff looking for bettors 'taking too much value', something which tends to happen with matched betting. They will place restrictions on the accounts of bettors who may be taking advantage of promotions too often, such as preventing them from placing very large bets. Bettors whose betting behaviour is unacceptable to a given bookmaker risk being banned from that bookmaker's site, this can also be referred to as 'getting gubbed' within the industry."
I did get gubbed from many bookies in my two years, but never from William Hill, so perhaps they really don't mind. I was only ever placing low value bets and even if you aren't a matched bettor and keep winning with bookies then there's a chance they will restrict you anyway.
I'm sure you've all seen films where people who keep winning get booted out of casinos! Bookies and casinos don't like a constant winner!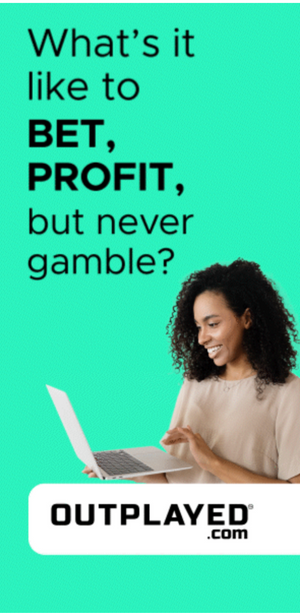 How can I get started with matched betting as a beginner?
Great question! I highly recommend Profit Accumulator who are the company I used the entire time I did matched betting.
They are so sure of their service that you can even try the first two matched betting offers for free, without subscribing as a member!
That's what I did. I tried the two offers they share for free and made money just like they said. Then I signed up immediately and worked my way through the other offers.
Once you've done all the sign-up offers you can check for 'reload' offers each day which are for existing customers. Then just simply keep making profits in your spare time!
PA will show you exactly what to do and you don't need to know anything about betting or sports. I don't know anything about either of those things! I simply know how to matched bet now to make a profit, but thanks to their tutorials and software.
Happy making money from home!

Matched betting explained + made easy
More matched betting blog posts