How to get investment ready for 2020
Posted on
Look after the pennies and the pounds will look after themselves.
Whether or not you agree 100% with that statement, it's hard to deny that having some form of savings in place, at any level, can work wonders. And while the never-ending news cycles (especially at the time of writing with all the Brexit nonsense) can make you fearful of making any kind of investment, there are simple actions you can take to help you become a savvy saver without it being too hard.
Nowadays it's very easy for anyone to start investing money. There are lots of apps available such as Trading 212 or ChipX in the UK that make it super easy to start investing as a beginner. If you're in the US then this Stash review is an entry-level stock app and might be right for you.
Two ways to find more cash to invest
This post will focus on two ways you can check to see if there's wasted money out there that could be put to better use and help improve how you save afterwards. From how to start investing in stocks and shares ISAs as a beginner, to turning council tax into savings (yes it's possible!), here are some of the ways you can get into gear early and begin saving ahead of 2020.
Get a free share in my blog post Trading 212 free share worth up to £100 for only a £1 deposit!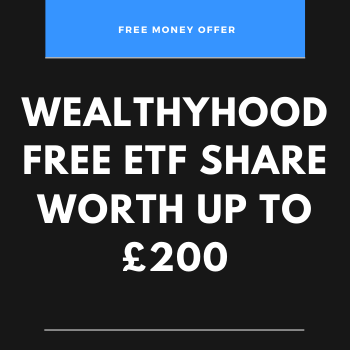 1. Pop your council tax in a savings account
Before you go running off to the bank, this isn't a suggestion to stop paying council tax. It is essential and necessary to do so, but make sure that the council has you under the correct banding.
Something many people don't know is that most council tax bands were last updated in the early 90s and had to be pretty much carried out as a rush so for the government could get it implemented on time. That rush saw thousands of homes all get the same band level due to the possible inspection of one house on your street, or simply by your postcode.
This means that for years you may have been paying a band higher than your house really should be. There are a few ways to check and see if you're in the wrong band that range from asking your neighbours firsts to check you're all at the same level for having similar houses, and by finding a property value calculator online that will tell you how much your home was worth in 1991 (Nationwide have a good one).
Most bands work off of that original date and not what a house costs now. If you think you're definitely in the wrong band, contact the local council and see about getting it sorted. And if it is 100% wrong, you can apply to get your backdated pay reduced to that level, giving you money you can then invest.
Related
How we saved £6500 in 6 months
3 easy ways to save more money and increase your family's savings balance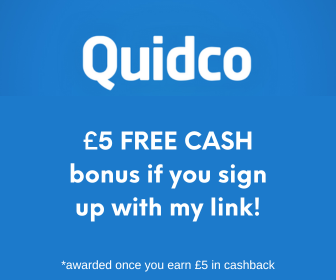 2. Switch energy providers now!
Autumn is when energy tariffs usually do a little flip-flopping, especially if you haven't been on a tariff that does a summer increased estimate to give you a flatter bill in the colder months.
Many people will be complacent and not bother switching providers as it is seen as an inconvenience. Do a little research to see if there are other providers in your area that will provide a lower rate, or exactly match with a few offers bundled in.
Dispelling myths like you'll have no electric while switching, seriously get in touch with your provider and tell them (don't ask!) that you're switching to the other side. Most will direct you straight through to retention who will try to move the earth to get you to stick. If you can prove that another provider has a lower rate waiting, they may be able to match.
That then gives you some saved money to invest with.
Oh, and this tactic also works if you take the time to check your mobile phone bill or broadband!
Related
Get 100% renewable electricity with Bulb and save on your energy bills
How to haggle and save money on your Virgin Media bill
That's just two places you might be able to make some savings and be able to find money to start investing. There are so many more ideas in my money saving sections, so if you want to start investing then I'm sure you'll be able to find somewhere you can make a saving. Plus, if you're thinking you need a lot of money to start investing then you're wrong! Read on to see where you can start investing from as little as £10 per month!
Where can I easily invest any saved money?
Invest with stocks without having a clue about them
Buy Low, Sell High!!
This seems to be how most people think of the stock market, but there are ways to take a small amount and save it every month. A very savvy way is to use a stocks and shares ISA.
ISA companies can take an investment on your behalf and use it to make investments in the market. And I'm not talking big sums of money when you look at those savings you make from haggling better deals. There are stocks and shares ISAs that let you invest as little as £10 per month.
With your newfound savings, you should go and research the right ISA company for you and read up on them before joining. That's exactly what we did. Both Ben and I have now opened investment ISAs with Scottish Friendly who have a lot of reviews and information from third parties review sites online so we felt they were a company we could trust.
Being new to stocks and shares ISAs we also took one of their lower risk options which comes with a 10 year guarantee meaning we can withdraw the full amount we have invested on our 10 year anniversary providing we haven't withdrawn and have invested every month. This provides us with reassurance we won't lose any money even if the stocks and shares do not perform well.
It's worth doing your research and calculating the risk you are willing to take with your money. Our level of return is not predicted to be as high as other investment ISAs as we've chosen a low risk profile, but if you are willing to take a risk then you can choose a different ISA option that could see a much higher return.
Do your research. There are plenty of sites online that provide reliable and insightful information on investing in stocks and shares. For example, the Coincierge website is often a go-to for German investors. One of their most recent articles looks at whether you should "Bayer kaufen oder nicht" (buy Bayer or not), concluding that Bayer could be a profitable venture as a long-term investment. Also, do what's comfortable for you, as the value of shares can go up and down - which is why we've played it safe with the 10 year guarantee option.
Stocks ISAs, although having a little more risk, can have a much better return than a regular savings account, which is why it might be worth taking those new savings and investing them in the long term.
Want more saving money tips?
Take a look at all the latest money-saving posts from the blog right here.