Over £800 cashback in 2 years with Top Cashback
Posted on
I was excited today to receive a monthly statement email from Top Cashback which showed I have made over £500 on my personal account in cashback – woohoo! That's over £500 back in my wallet instead of in the tills of retailers. That's not all we've made either. Oh no...
My husband Ben and I have a separate account each, so he's made over £300 on his now. Both accounts are for us all really as one of us will just order whatever we need and we share all our money.
I also have a second account which I accidently set up in my business email without realising and that has had £50 cashback! I'm just waiting for £3 to clear and then I can close that account. Annoyingly they can't just merge my two accounts together.
So all in all since April 2016, when we first signed up to the platform, we have made over £850 cashback.
That's £30 per month saved on items we were going to buy anyway. If we had saved it up, that could be a week's family holiday in the UK! Not bad, eh?
Click here to sign up to Topcashback today and start saving!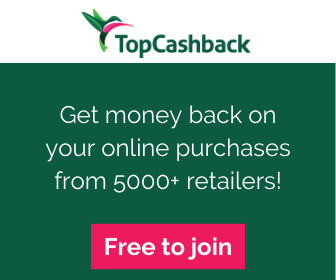 TopCashback review after two years: TopCashback gives you free money back for the things you already buy!
I still find it absolutely crazy that some people are not signed up to cashback sites. One excuse being 'I don't shop online'.
Well, huu-hum. I'm sure you actually do.
It's not just for shopping for clothes or furniture, but for literally ANYTHING you buy online.
Whether that's home insurance, car insurance, flights, airport parking and even booking your MOT! Yep I got cashback when I booked my MOT with Formula One!
I've even had cashback for simply using a comparison site for quotes for my car insurance. I didn't even buy anything!
I've had trials of things like a Graze box at no cost to me. A free box and cashback!
Click here to sign up to Topcashback today and start saving!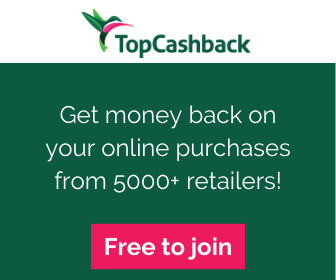 Get cashback from thousands of brands with Topcashback
There are numerous different ways of getting cashback and it's not just buying physical items. Perhaps you're changing energy supplier or getting a new mobile phone contract. You could be signing up to a betting site to place a bet or even opening a new current account with a bank.
Before doing any of these things you should ALWAYS check for cashback as otherwise you are just letting free money slip away for only a few seconds extra of your time.
If you don't use Top Cashback already then go and sign up now!
Here's just 1 of our 3 accounts: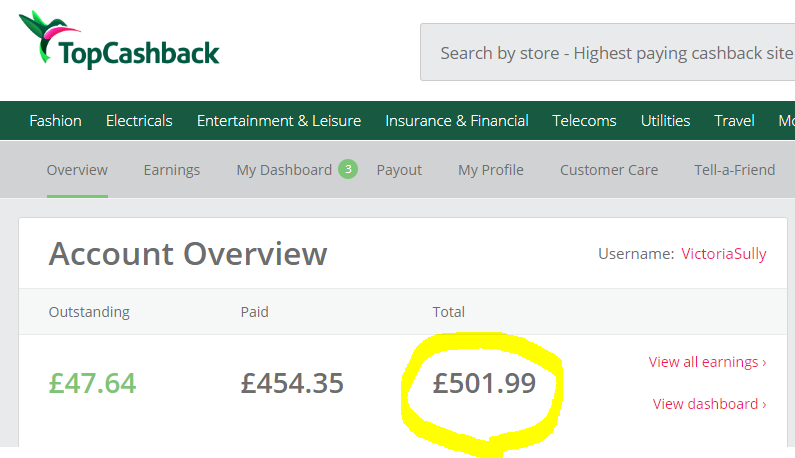 Click here to sign up to Topcashback today and start saving!