Mistatera review: how CBD can beat work related stresses + free CBD oil offer
Posted on
I was gifted the Mistatera CBD oil featured in this blog post - all opinions are my own.
CBD oil has been gaining in popularity in recent years and for good reason. This natural substance from the cannabis plant can relieve symptoms from many common health complaints. Before running a mile at the mention of the word 'cannabis', understand that the cannabinoid CBD is not psychoactive. In fact the cannabis plant, also known as marijuana, contains over 100 cannabinoids and CBD is just one of them. It is not to be confused with the psychoactive compound THC.
I'm not sure what exactly happened to make modern day life so busy and stressful, but it is. Being a person who has two primary school age children and who also works full-time running a business, the stresses associated with a hectic lifestyle can mount up. I was very curious to see if CBD oil could help relieve some of the stresses associated with working from home. Not only are these stresses relevant to me, but to many people who work full-time in a demanding role, struggle to switch off and/or have the nonstop demands of a growing family.
In this blog post I will explore how Mistatera CBD oil can relieve workplace stress.
Can Mistatera CBD oil beat working from home stresses?
I was kindly sent a bottle of Mistatera CBD oil to sample and it couldn't have come a moment sooner. My moods always drastically reduce in the winter months. I definitely suffer with SAD. I feel tired much earlier as the nights draw in. I like to say I've gone into hibernation mode! I don't enjoy false lighting. It irritates me and I can tell my body is craving natural daylight. Artificial lighting just doesn't cut it.
I find myself at home more in the winter months as it's cold outside and I really feel the cold. Being indoors can be lovely as it's cosy, dry and warm, but when you work from home too then the cabin fever can set in. In the summer we might go for walks after dinner in the sunshine, or to the park, but in the winter it's pitch black and nobody wants to leave the house, especially if it's freezing cold or raining.
I always find the winter months the hardest time of the year for my mental health. My mood is lower, I get stressed more easily and I feel more tired than usual.
Of course there are also the stresses of money over the winter months. The energy bills sky rocket and there are Christmas presents to buy and numerous festivities to fund. It's the most expensive time of the year which can cause extra financial pressure and raised stress levels.
But mostly I think it's working from home during the winter months that has many negatives. When you are employed you see and interact with others each day which can help to boost your mood, especially if you suffer with SAD. Working at home during winter can really make you feel more isolated and cut off from society. This can cause depression to creep in, so it's important to look for these signs and make sure you take the necessary steps to tackle any low moods that just don't shift.
One way to relieve depression naturally is through the use of CBD oil. Not only can CBD oil be used for depression, but it can also help with anxiety, stress and improve sleep quality. These are all interlinked and many of these conditions are associated with those of us who work from home. Of course there is a lot of advice on how to stay healthy when working from home, but it's also important to make sure our mental health is looked after too, particularly if you find working from home in the winter more stressful.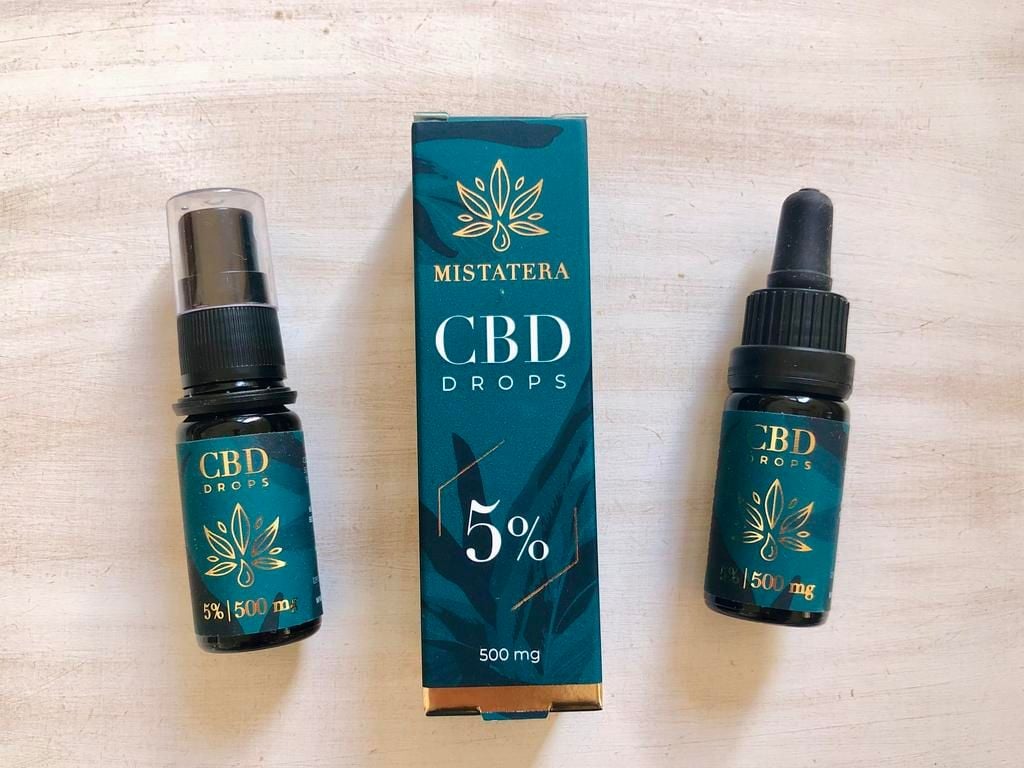 How Mistatera CBD oil can help with anxiety, stress, depression and sleep quality
This year I am going to try CBD oil to help improve my mental health over the winter period. I'm not a fan of medication, so prefer to use natural substances and healthy living to combat any health complaints in the first instance. I know I can feel better and I feel like there is something my body needs to help me through the winter, but not chemical medication. I'm hopeful that CBD oil is the natural answer I have been looking for.
Here are the workplace stresses that CBD oil is known to help with:
Anxiety
Stress
Depression
Sleep quality
These are stresses that are associated with all types of workplaces, not just those who work from home.
Hectic schedules, demanding bosses, tight deadlines and work overload can all contribute to one of more of these common workplace stresses.
If you get one of these conditions and it's not addressed, then it can quickly lead to another.
So how can CBD oil help?
It's thought that CBD interacts with receptors in our central nervous system and may alter serotonin levels. Serotonin levels can affect our mood and low levels can cause depression as well as anxiety.
Depression, stress and anxiety at work can lead to reduced motivation which is something CBD oil can also address: "A review of the findings suggests that CBD may attenuate motivational dysfunction through activation of the 5-HT1A receptor and elevations in eCB tone."
Is a work presentation keeping you up at night? Anxiety eating away at you as you'll have to speak in front of others?
There is research that shows cannabidiol (CBD) reduces the anxiety caused by public speaking in patients on no other medication that suffer social phobias - " Pre-treatment with CBD significantly reduced anxiety, cognitive impairment and discomfort in their speech performance, and significantly decreased alert in their anticipatory speech."
Ultimately, CBD connects with our bodies in a way that promotes internal balance, so it's no wonder it will relieve stress. It works in conjunction with our bodies own endocannabinoid system. This system runs throughout our entire body and its goal is to maintain homeostasis (internal balance).
In reducing stress levels, anxiety and depression, you will no doubt improve the quality of your sleep and your ability to drift off if your mind is calmer. There are studies that suggest CBD improves the quality of sleep, but it's not yet understood how it works.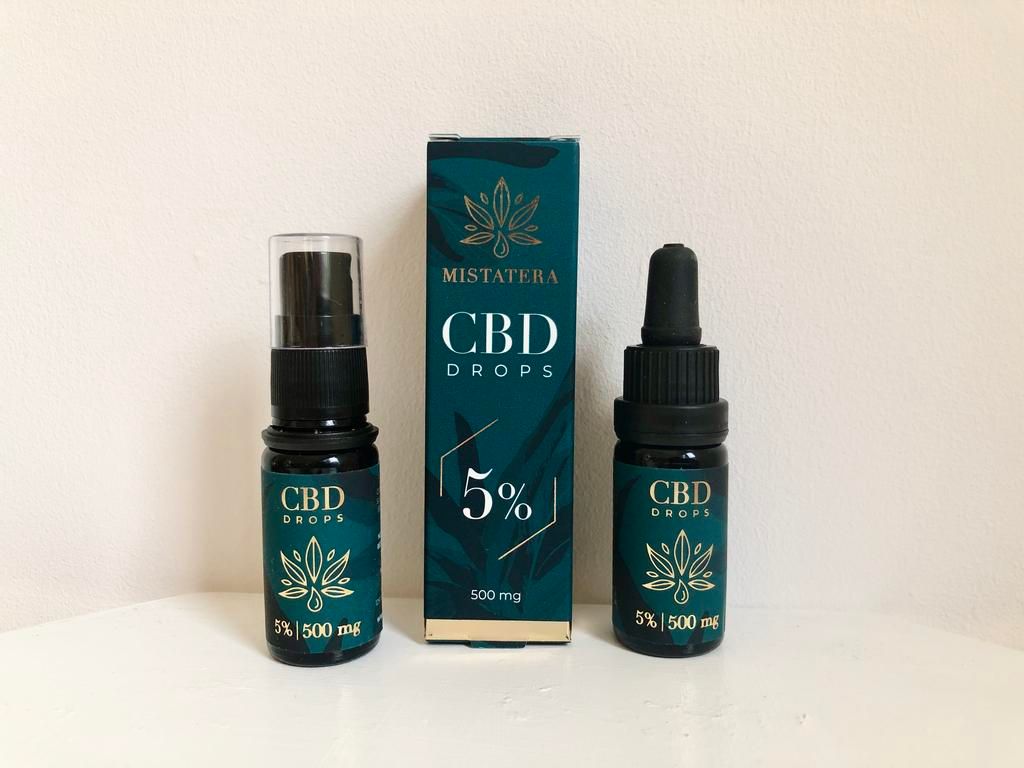 Benefits of Mistatera CBD oil
I have been taking the Mistatera CBD oil for three weeks now and I'm very happy with this brand so far. The taste is not as bad as other CBD oils I have tried in the past and I love their branding. The prices are also good too with a 10ml glass bottle currently on offer for only £27.
Here are some more benefits of the Mistatera brand of CBD oil:
The packaging - If you're a sucker for pretty packaging then you will be drawn to the elegant dark teal and gold branding of Mistatera. It was the first thing that struck me when the product arrived. It did not feel clinical like some other brands of CBD, but more an elegant and luxurious lifestyle product.
Dropper and sprayer - I was also impressed to see not just a dropper, but a sprayer top too. If you'd rather spritz the CBD in your mouth, then you have the option. It's not decided for you. Personally I prefer the dropper, but my husband likes to spritz.
Dissolved in organic coconut oil - the CBD is dissolved within coconut oil which is a known superfood full of healthy fats that can benefit our health.
Vegan - the product is 100% plant-based, completely natural and suitable for vegans.
Legal and safe - the THC content is below 0.2% which is the legal EU requirement.
Laboratory certified - they are open and transparent and you can view their laboratory certificate
30 days money back guarantee - if you are not satisfied then you can request your money back within 30 days. Buy safe in the knowledge that it's a high quality product and they want you to be happy.
Full spectrum cannabinoids - this CBD oil does not just contain CBD isolate, but full spectrum cannabinoids to offer the highest levels of relief.
Try Mistatera CBD oil for free!
If you've heard all the buzz about CBD, but you're not sure if it's right for you, then Mistatera have an offer to try a 2ml glass bottle of their 5% CBD oil for free!
You simply need to cover the £5 shipping costs to receive your free bottle of CBD oil.
Click here to get your free CBD oil sample: https://mistatera.com/lp/free-samples
(Update January 2021 - I can't seem to access their website, so I'm not sure if they exist anymore or if the website is just down / changed)