How to source content for your blog
Posted on
Whether you have a business website with a blog or you are a dedicated blogger, you will want to ensure you have a regular stream of high quality unique content on your blog. A consistent content marketing strategy will help with search engine optimisation and attract regular engaged readers to your blog.
Whether you have the time to write the content yourself or not, below are lots of ways to easily source original content for your blog. There are some ways you can get free unique content for your blog that makes writing your own articles a breeze. Read on to discover how.
Write it yourself
Firstly, if you are a blogger then it's likely you have started blogging because you enjoy writing yourself. Don't put pressure on yourself to have to write every day. It's better to write better quality articles less often than it is to push out substandard articles on a frequent basis.
A consistent content marketing strategy doesn't mean you have to post daily. Consistent could be once per week or even once per month. It doesn't have to be a strict routine, but search engines do like regular high quality unique content. This shows them the website is updated and has something new to offer, so keep this in mind.
Check out my blog posts how to never run out of blog post ideas and how to write a blog post fast to learn how I can constantly write unique articles on a regular basis.
If you are running a business blog or your blog itself turns into a business then you may need more content and quickly. Read on to learn how to quickly generate fresh blog content either internally or externally.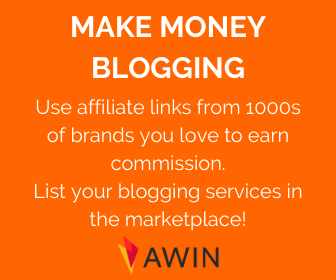 Let other bloggers or industry experts submit guest posts
A great way to raise your profile and support other bloggers or people within your business industry, if not direct competition, is to allow guest posts. It's important to keep these relevant to your niche so it's wise to have editorial guidelines that guest posters must follow.
Many bloggers will accept guest blog posts from other bloggers in order to generate original content for their blogs and also to support the blogging community. Guest blogging allows another blogger to reach your audience in exchange for writing free unique content for your blog.
Accept commercial paid guest posts
One way to monetize your blog is to allow sponsored blog posts and paid guest posts. These will usually include a commercial link to a client's website for SEO purposes. Sometimes you are expected to write a sponsored blog post, but other times they are provided for you and often known as a 'pre-written' article or paid guest post.
Many SEO companies offer paid guest posts on behalf of their clients. Not only is this a great way to monetize your website and blog, but it also provides you with extra content. You are usually free to edit the content to suit your writing style or to rewrite in your own words. This can be much quicker than writing content yourself from scratch. You might even receive content that's written specifically for your website in your writing style so you don't have to edit it at all.
Read my blog posts 4 ways to find paid blog opportunities and see this list of websites to find paid blogging opportunities for your blog to start monetizing your blog.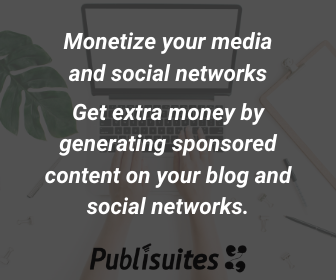 Start an interview series
Lots of people love to read interviews and they also love to fill them in too! As a full-time blogger I regularly fill in interviews about how to turn blogging into a living, but I have also ran two interview series on my own blog. Originally I ran each interview series on a weekly basis. This easily gave me a new blog post to publish once per week.
I simply set up a Google Form with my interview questions and shared it in relevant networking groups and on social media to find interviewees. The questions were specific to my blog topics on either mums making money at home or how to make money blogging. I quickly received a lot of responses and chose the best ones to feature.
The bulk of the content was created, I just had to add an intro and outro to complete the post and voila. I had a fresh blog post every week relevant to my topics and inquisitive for my audience.
Use an essay writing service
If you have marketing funds available to purchase blog content and need essay style content then make use of an essay writing service online. These services will write unique content free from plagiarism to your exact specifications. An essay writing service will research topics and proofread the article before sending it to you. Many have fast turnaround times too if you need content in a hurry.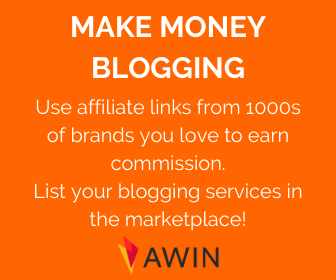 Sign up for relevant press releases
Signing up for relevant press releases can be a good way to get content. As a blogger I am bombarded with press releases that are of no use, but there are a couple I receive for my healthy living blog that I do publish. These are press releases from a charity whose mission I support and I find the press releases really interesting and want to share them with my audience.
I always add my own introduction to give my opinion on the matter or news story and then the bulk of the content is the press release itself. Using interesting and opinionated press releases in your articles is a great way to create content people want to read and engage with, particularly if it's a news story they have strong views about too!
Hire a copywriter
The internet makes it easier than ever now to find people offering freelancing services such as copywriting. There are sites such as Fiverr and PeoplePerHour with copywriters ready for your order.
Within the blogging community are many competent writers who have experience in writing blog posts and offer copywriting services alongside their own blog businesses. Putting out a #bloggerswanted request on Twitter to hire a copywriter for a blog should attract a lot of keen applicants.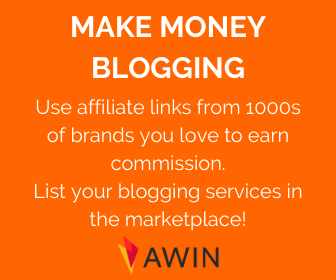 Crowdsource for quotes and opinions
Use social media to crowdsource people's opinions or recommendations about a topic. Most people are happy to provide quotes in return for a link back to their website or blog.
It's also a great way to create a blog post with unique ideas and suggestions that you might not have thought of yourself. Sourcing just a few 100 word quotes can quickly give you a 500 word article that you can bulk out with an introduction and conclusion. It's also a good way to come up with more tips for how to content or guides.
Update old content
If your blog or business website is quite established then you will likely have a lot of old content that is gathering virtual cobwebs! You can revive this old content by rewriting it and optimising it for the search engines using the latest advice. If you can substantially change the content then republish it to give it a new lease of live.
Reviving old content is much quicker than creating freshly researched content from scratch. It should be part of your content marketing strategy to keep your website updated and content relevant.
There we have it. Several ways, paid and free, to easily source content for your blog.