Monese Invite Code: £10 Free Money Offer Referral
Posted on
Get up to £10 free cash when you sign up to to the popular online banking app Monese if you enter my exclusive Monese invite code VICT7345
My Monese referral code currently has 15 uses only, so hurry!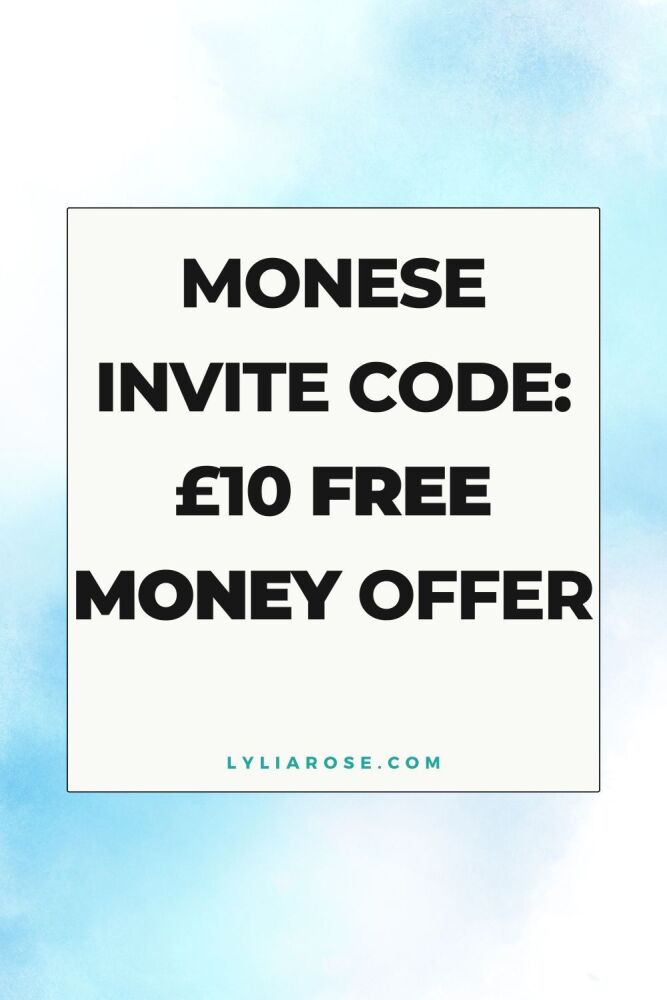 Quick instructions to get up to £10 free cash from Monese:
Download the mobile banking app Monese

Enter your email, country and my invite code VICT7345

Continue the signup process

I signed up for the essentials plan when I opened my account in 2022, ordered a free card (as it's around £5 to order a physical card on the free plan) and then downgraded to the free plan.

Wait for your card to arrive and activate it


Add money to your Monese debit card and spend. Once your first transaction clears you'll be credited with £5 free money to spend on whatever you like.



Another £5 free cash will be awarded once you've spent £500 with your Monese debit card, or spent that much abroad. Easily done if you decide to use the Monese debit card as your main banking account, or you can use it for some big purchases until you hit the £500 to get the free cash! We put some big DIY purchases on it when we did the Monese free money offer.
Monese refer a friend to get up to £400 free cash!
Once you've signed up, you can refer your friends to make even more cash. You can share your Monese referral code with them so they can get £10 free cash when following the instructions above with your own Monese invite code, and you'll get the same!
At the time of writing, it's up to a maxiumum of 40 referrals and you can make £10 for each. So that's potentially £400 free cash on top of the £10 you'll get when you sign up, if you meet the Monese referral bonus requirements.
It's an amazing referral offer and you can make a lot of free money!
Here are some screenshots from the Monese app explaining how the referral bonus offer works: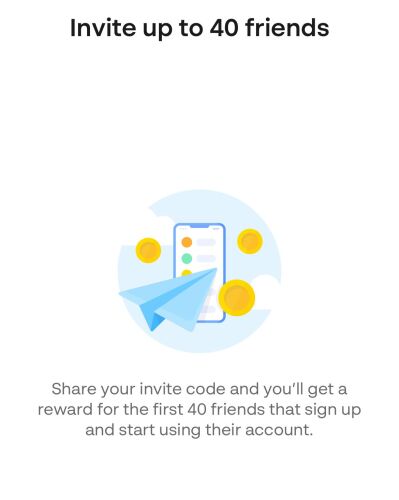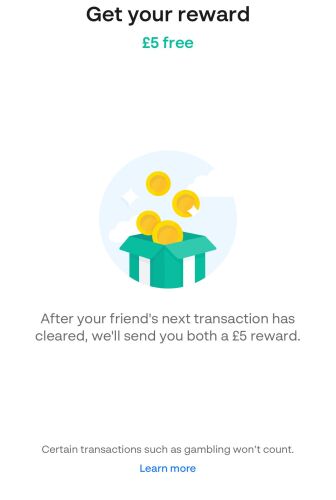 Things to note about the Monese referral code and free money offer
Please be aware, as according to their terms and conditions, the offer, or free cash amounts, are subject to change.
The Monese invite code have limited uses. They add more referrals every now and then, so turn on app notifications if you want to take part in the Monese refer a friend scheme so you'll know when you can send more invites.
My Monese promo code currently has 15 uses (from June 2023).
My Monese invite code
Get up to £10 free cash when you sign up to to the popular online banking app Monese if you enter my exclusive Monese invite code VICT7345
My Monese referral code currently has 15 uses only, so hurry!
Want more free money offers like this? Check these out:

Want to make more money from home, online or need a side hustle?
Find loads of ways to make money at home on my blog, as well as my favourite side hustle in my matched betting blog!
Find 60 ways to make money at home that I've tried and tested. Follow these steps to make £1000 in one month at home.
And, if you're short on time, try these methods for how to make money in one hour.
Looking to save money or get free money?
Find some great deals on my voucher codes and free money pages!
Check out my list of apps that turn receipts into cash and also this list of cashback sites to maximise your free cash back and savings.